Mahler's Symphony No 5, by Sir Simon Rattle
Michael McManus
Thursday, January 1, 2015
Sir Simon Rattle introduces Mahler's Symphony No 5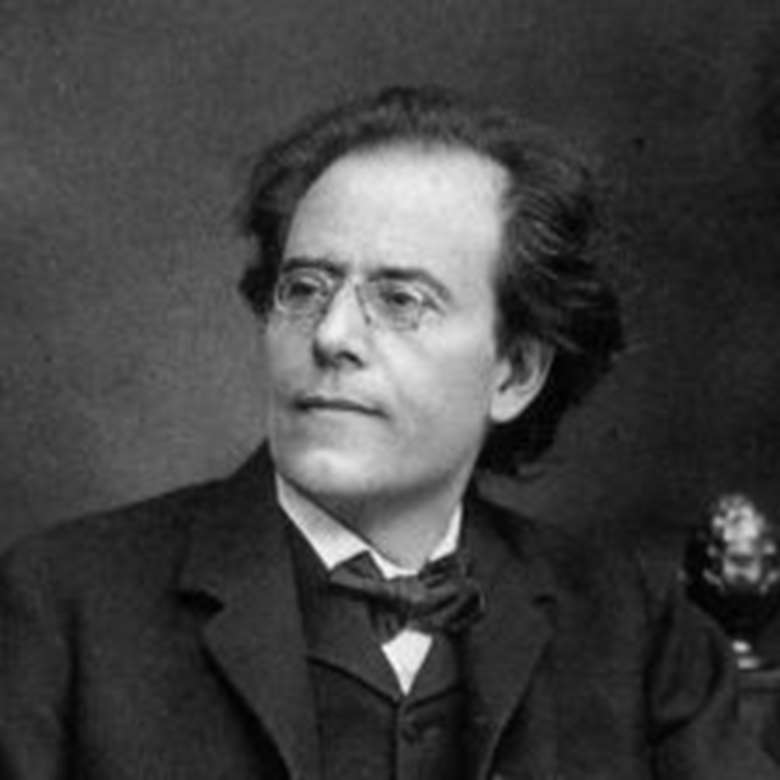 The Fifth was almost the last Mahler symphony I came to grips with. I always found it peculiarly difficult. I first heard it when my father went to America in the early 1960s and came back with a copy of Bruno Walter's really astonishing recording with the New York Philharmonic. It's the fastest performance you could ever hear and I wasn't to realise then that Walter had very much his own performing ideas. My first impression when I subsequently heard it live was that it didn't sound like the same piece at all. At first, as a teenager and a young man, I couldn't understand why the piece as a whole seemed to keep failing, but that is exactly the point. This is a piece desperately longing for a conclusion and one attempt after another fails. You must hear it through to the end; it was a totally new type of symphony. 
Before my inaugural concert in Berlin I had conducted the symphony quite a lot, but it seemed the ideal piece for that special occasion, in combination with Tom Adès's Asyla. The two pieces possess similar wildness. The music itself seems to be trying to find a way out of a predicament, and that was something entirely new in the symphonic form. Rather as in Tristan und Isolde, the final reaching of the goal is put off and put off. It's really in three movements, not five. The opening two movements start with a funeral march, which is interrupted by eruptions of rage and anger. These two movements together represent an attempt to deal with the fact of death, and an attempt to break away from darkness. 
I am very grateful to have been able to hear Mahler's piano roll recording of the first movement. You can hear him swinging every rhythm in the Viennese style, which is so different from the German tradition. Of all Mahler's symphonies, this is the one most rooted in Viennese rhythms. This makes it much tougher to play. You don't play what you see in the score. You have to play what it means.
The middle movement is really one huge development section. The first horn part in this movement is written as a separate part, for a solo, obbligato horn, so I do believe the player should be placed separately from the horn section. Otherwise the orchestra ends up waiting for the horn. This seems to be something Mahler did and it turns it into a different piece, accentuating the dialogues between the horn and the strings. There is a dangerous, dark side to this movement too, despite all the exuberance, as the Viennese waltz finally loses its innocence. 
By the time I was a teenager, performances of the Adagietto were down to half-tempo. This must be the only time in musical history that a film, Death in Venice, has affected how people perform a piece of classical music. Let's hope there will soon be a generation that can put Dirk Bogarde out of its mind.
Leonard Bernstein was a great, great Mahler conductor but I do believe he misread Mahler's intentions in this movement. It's Mahler's declaration of love for his wife Alma, sung with words that cannot be written. It is also the basis of the finale, so these two movements also are really one long movement. The themes come back, in different forms and shapes. The finale has its shadows but it's really the last symphonic movement Mahler wrote where there is complete joy – unalloyed exaltation. 
Mahler tried to repeat this in the Seventh Symphony but by then he was a very different person. It's a great tribute to Haydn, the other great composer who could capture good humour in profound music. It was not so long since Brahms's Fourth Symphony and many people were still amazed, almost insulted, by a symphony that ended tragically. The critic Hanslick likened that piece to being hit over the head for 45 minutes by two very intelligent men. That is what Mahler was up against. 
Mahler was trying to find another style in this piece. He had recently devoted himself to the study of counterpoint and he found the scoring of this piece very hard. He revised it many times. I recently conducted Tristan in Vienna and the librarian loaned me Mahler's copy of the score for the first week of rehearsals. There were so many detailed markings – he really was the most intensely practical musician – that it was like having Mahler in the room with me.
Interview by Michael McManus (Gramophone, March 2010)
Explore Mahler's symphonies with the leading Mahler conductors:
Symphony No 1, by Charles Mackerras 
Symphony No 3, by Lorin Maazel 
Symphony No 4, by David Zinman 
Symphony No 5, by Simon Rattle 
Symphony No 6, by Christoph Eschenbach 
Symphony No 7, by Valery Gergiev 
Symphony No 8, by Michael Tilson Thomas 
Symphony No 9, by Esa-Pekka Salonen 
Symphony No 10, by Riccardo Chailly