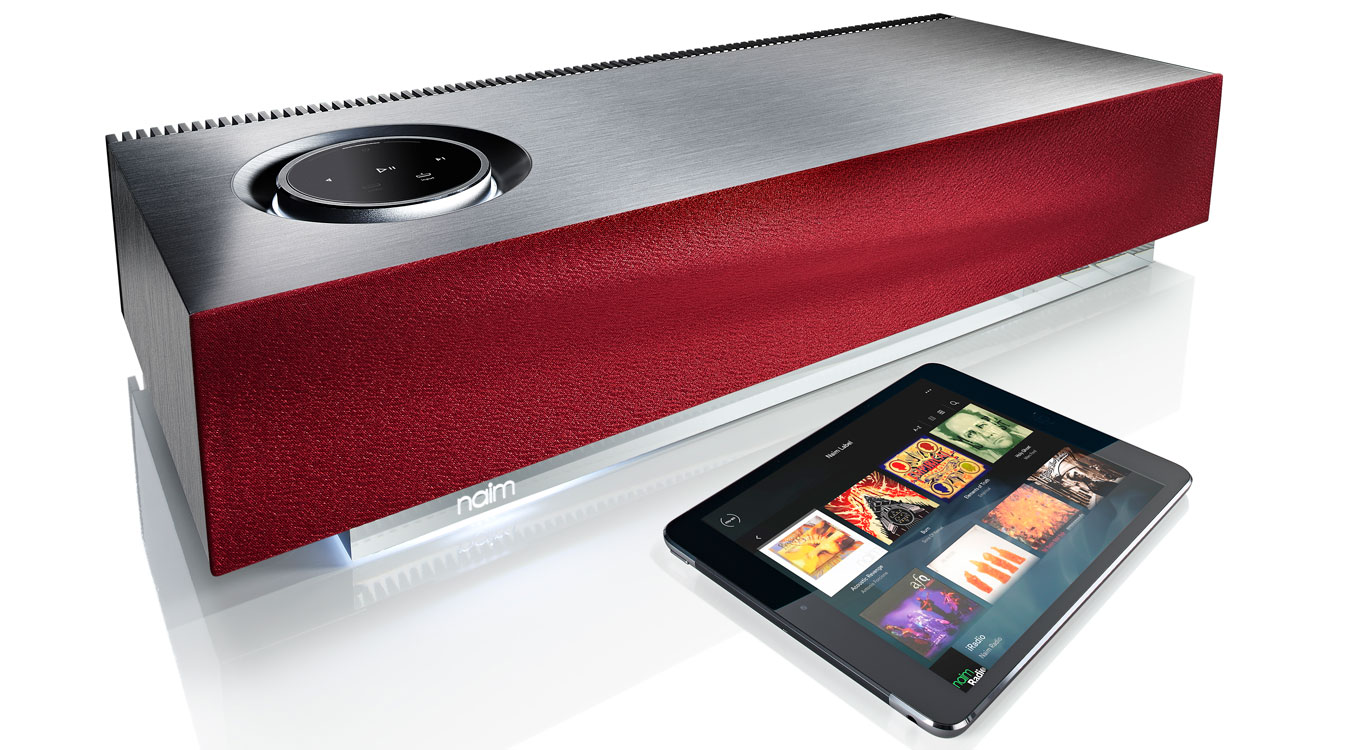 The music industry observers seem to have already called it: streaming is taking over the world, and the days of 'physical media' – music on discs – are numbered. They'll even have you believe that we're past buying music online for download: instead, we're told, the future is a monthly subscription model in which we pay a fixed fee to access an all-but-limitless library of music.
And it's undeniably a trend, and one that's growing the overall music industry. The latest IFPI Global Music Report shows recorded music revenues grew by almost six per cent in 2016, the biggest annual increase since the organisation started tracking the market 20 years ago. The rise was driven by streaming services: by the end of last year 112m users worldwide were paying for streaming services, increasing revenue by over 60 per cent on 2015 levels, and more than offsetting declines in the sales of downloads (-20.5 per cent) and a 7.6 per cent drop in sales of 'physical media'.
And the headline figure? Last year was the first in which streaming and downloads overtook the sales of discs, with particular growth in developing markets such as China, India and Mexico, and the industry reporting that some 40m tracks are now available across hundreds of streaming services worldwide.
So, the music industry isn't losing any sleep over the rise of streaming, However, for the consumer dipping a toe in this whole streaming thing, there's no shortage of questions to consider, including which service to buy into, what music is available on it, what the sound quality will be like and how to listen to it.
Streaming services
We've come a long way from the early days of Spotify, with low-quality pop – I mean low sound quality, of course! – designed to be listened to on a mobile phone through the bundled headphones, or even worse blared out of the tinny speakers built into the handset. These days there's a huge range of services available, some specialising in particular genres of music and/or offering CD quality sound or beyond – at a price, of course.
And there's also a variety of streaming models available: some sites simply offer a catalogue of music for online listening, while others mix online music sales with streaming in various configurations...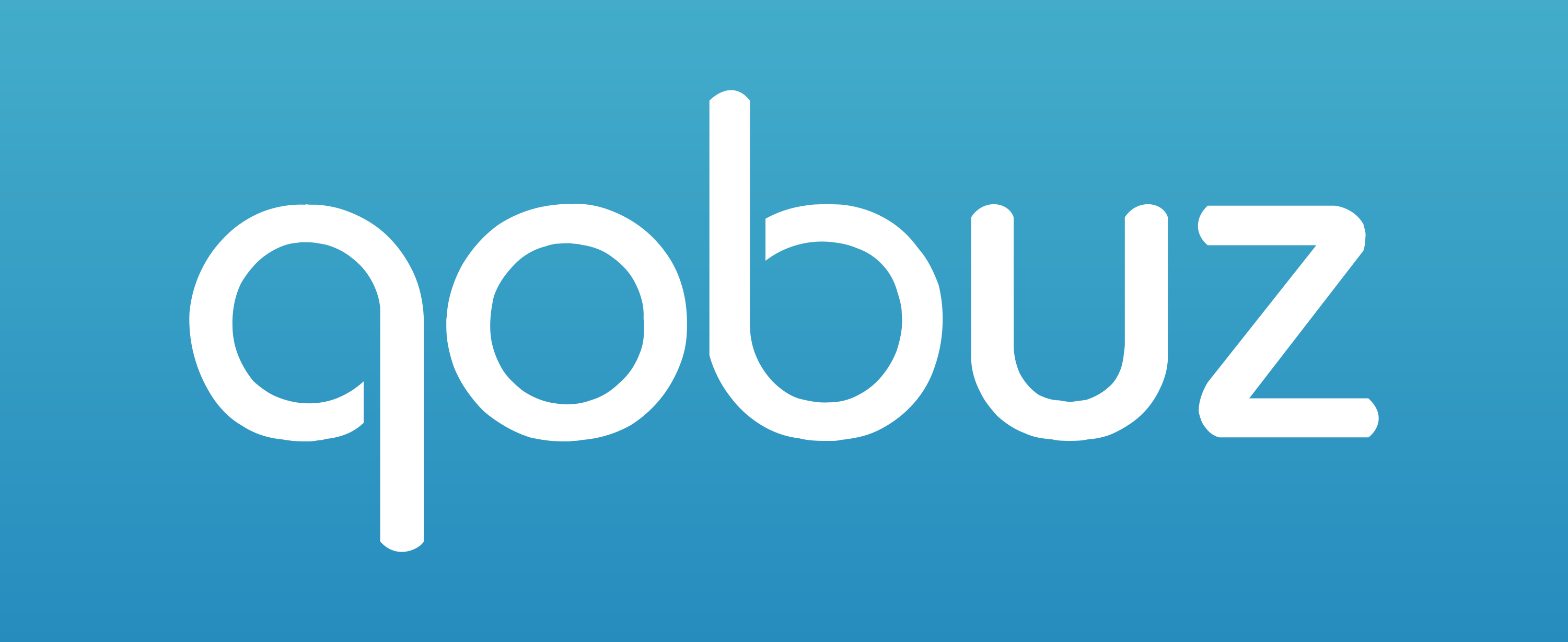 Qobuz
Qobuz, for example, built itself on online music sales across a wide range of genres – with an especially strong classical catalogue – but has recently expanded into a range of subscription-based models offering a mix of streaming and purchasing.
So at its simplest, you can simply download music at quality up to 192kHz/24bit, paying for it as you go, or you can pay £9.99 a month or £99.99 a year for the Qobuz Premium service, for which you get the ability to stream music at 320kbps MP3 quality from across the Qobuz catalogue.
Up the payment to £19.99 a month, or £199.99 a year, for Qobuz Hi-Fi, and the streaming quality is upped to 44.kHz/16bit FLAC – so CD quality – which I'd suggest is the minimum to which you should aspire if you want to do more than just listen to the service on a portable device.
Spend an extra £20 a year for Qobuz Sublime – you can only buy this one on an annual basis, at £219.99 – and you get both the CD quality streaming service and hefty discounts of 30 to 60 per cent on hi-res downloads. So if you want to mix streaming with music you buy and store for offline listening in high resolution, the extra £20 cost of Sublime will soon be recouped.
Finally, the heavyweight of the Qobuz subscriptions is Sublime+, the most recent service to be launched. The price is a not inconsiderable £349.99 a year – again, you can only pay annually – but for that you get not just the benefits of Sublime, but also hi-res music streaming at up to 192kHz/24bit across much of the company's hi-res music catalogue, which is extensive.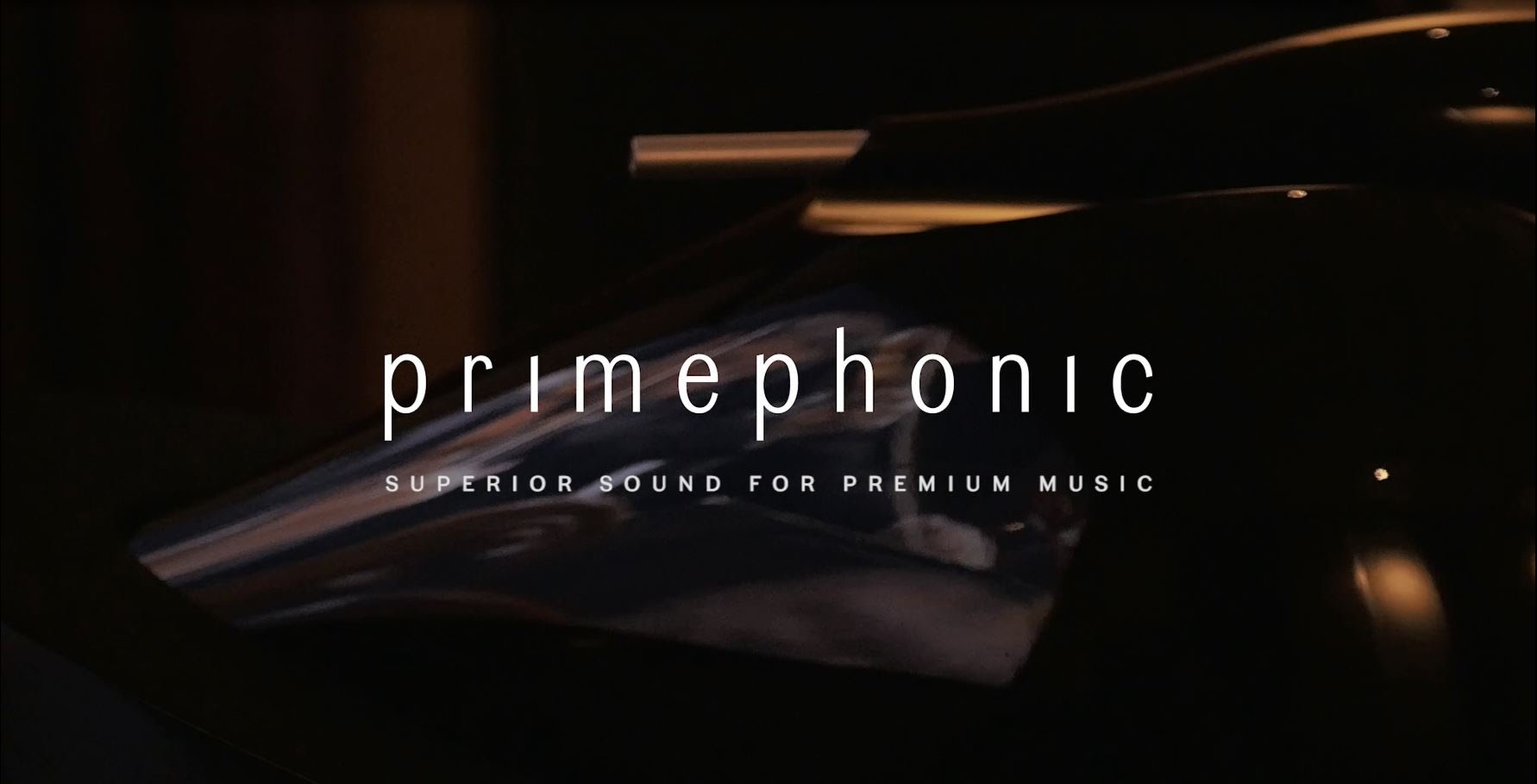 Primephonic
An alternative model is provided by newcomer Primephonic, which is a dedicated classical music service, at the time of writing offering 100,000 tracks – or just over 5000 albums from 286 labels – for streaming in CD quality for £14.99 a month. The company website claims that catalogue equates to 1.87m hours of listening – '1870095 hours, 44 minutes and 12 seconds', in fact – but I'm not quite sure how the maths stack up unless each album runs some 375 hours!
Nevertheless, that's a reasonable catalogue to have at your fingertips and, like all of these services, Primephonic offers a free trial period, so you can try it for 30 days without commitment.
In addition, Primephonic will sell you music as downloads, in 44.1kHz/24bit CD quality, hi-res up to 192kHz/24bit in stereo and surround (where available) and even in DSD64 stereo and surround if the label offers it. Prices are pretty much on a par with those on Qobuz – at least if you don't have the latter's Sublime subscription discounts – although the catalogue on this newcomer is considerably less comprehensive, though no doubt will grow over time.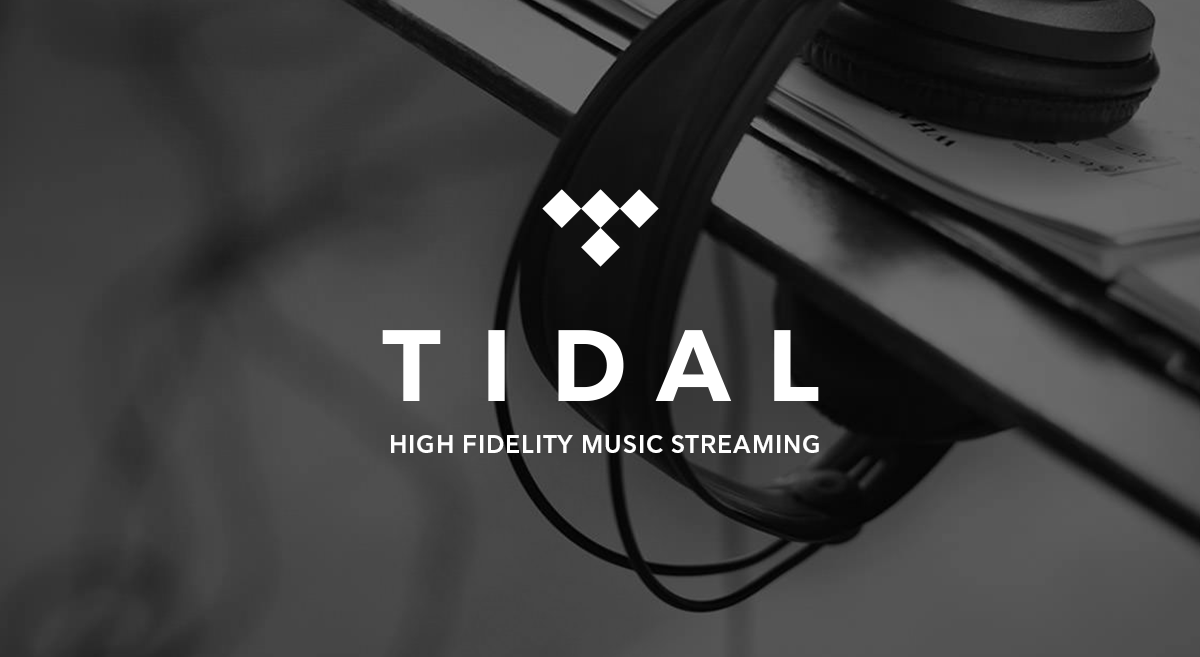 Tidal
The other big-hitter in the high-quality streaming market is Tidal, which is rather more focused on mainstream pop and associated musical genres, being part-owned by artists including Jay Z and Beyonce, Madonna, Rihanna, Daft Punk, Kanye West, along with Japanese-owned US telecoms company Sprint. Tidal claims a catalogue of 48.5m tracks and availability in 52 countries, and offers a choice of a standard Tidal Premium plan at £9.99 a month, or £8.99 if you pre-pay six months in advance, or Tidal HiFi offering lossless listening at £19.99/mth (or £16.99/mth with a six month prepayment). Both plans offer a 30 day free trial, and also allow downloading of content to mobile devices for offline listening.
An added twist in Tidal is the availability of Tidal Masters, a small but growing number of albums available to Tidal HiFi members for hi-res streaming using MQA encoding. At the moment these titles, of which some are classical, mainly from the depths of the Sony Music catalogue, are only available in Masters quality through the Tidal desktop apps, but the company says it plans to roll them out to mobile and web applications later.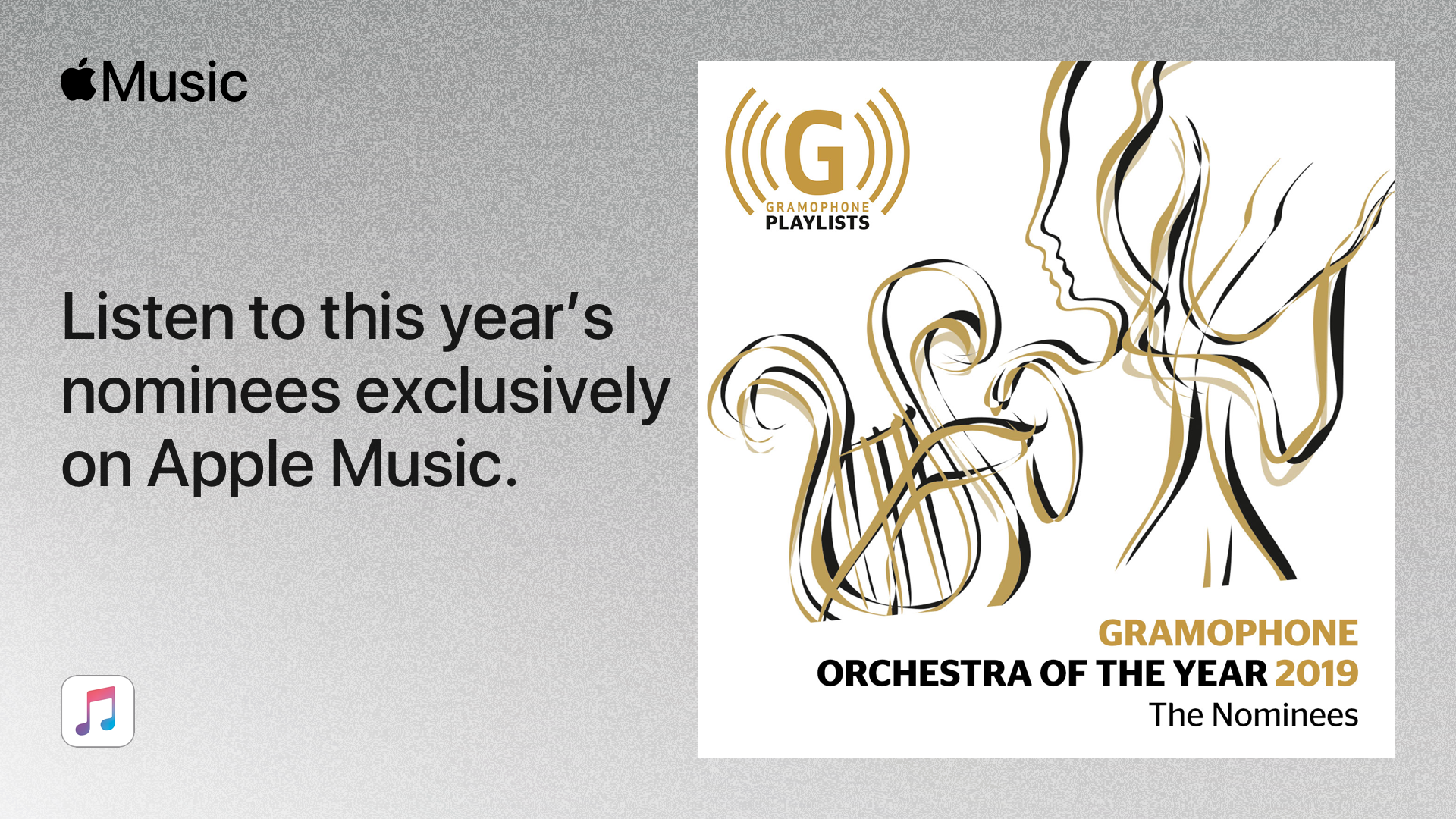 Apple Music
There are plenty of services out there not yet offering CD-quality streaming, although rumours keep swirling that such offerings are coming. Apple Music offers a seamless combination of music you've bought or ripped, streaming music from Apple's servers and a number of 'specially curated' radio stations. There's even voice integration with the Siri service on Apple devices, and Apple Music will cost you £9.99 a month for a service still using 256kbps AAC against Spotify's 320kbps service at the same price. Amazon, meanwhile, has its own music service, as part of the Amazon Prime subscription, at £79/year, but there's also a more extensive catalogue available via Amazon Limited, which will cost Prime members £7.99/mth and 'civilians' £9.99/mth.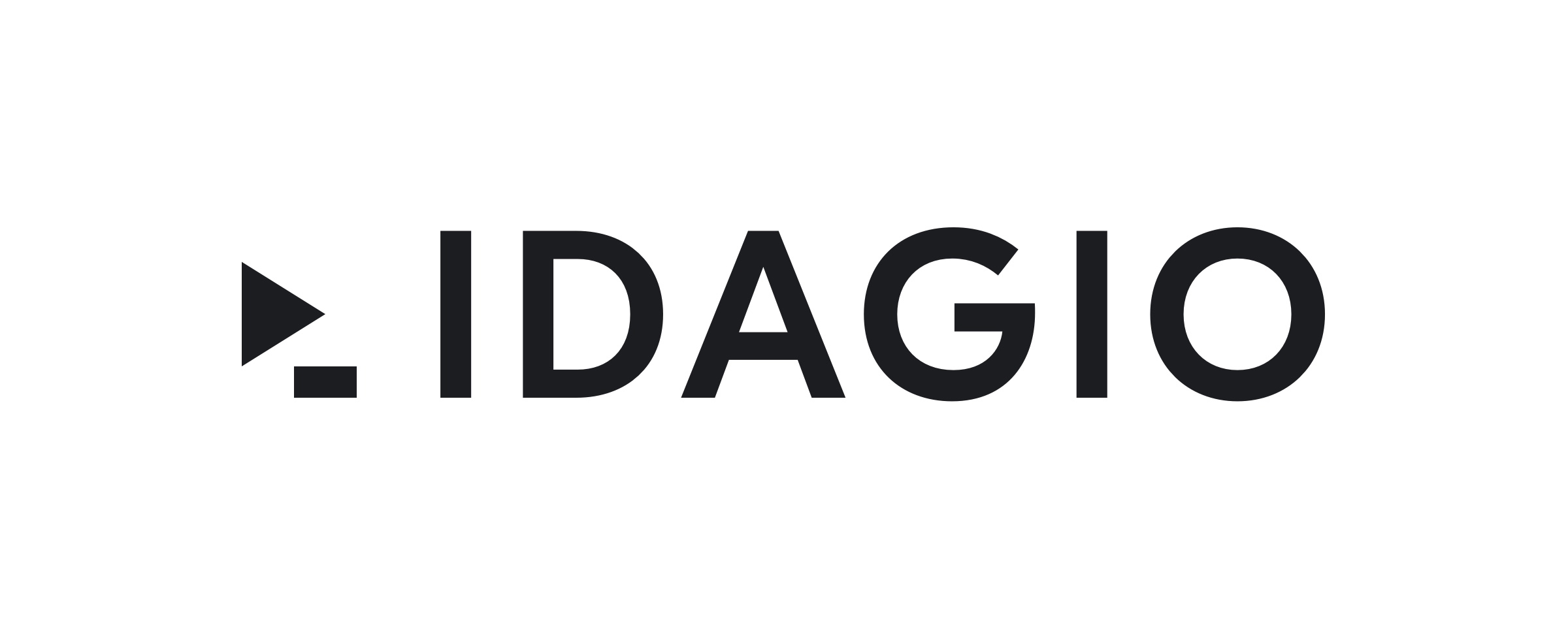 IDAGIO
Launched in August 2015 by classical music professionals and passionate enthusiasts, IDAGIO claims to be 'the first streaming service … to offer an accurate search function designed specifically for the needs of the classical genre', and combines new releases, back catalogue and expert-compiled playlists and recommendations. It says its catalogue, which is available in lossless streaming, is growing by 5000 releases a month, with exclusive content featured in an 'Only on IDAGIO' section. Streaming-exclusive highlights include the new recordings of Ivo Pogorelich (back in the recording studio after 18 years - Beethoven's piano sonatas, Opp 54 and 78, 2016), Thomas Hampson (an exclusive Winterreise from 2000 with Wolfram Rieger), Julia Fischer, and Herbert Blomstedt's complete Bruckner and Beethoven cycles with Leipzig's Gewandhausorchester.
IDAGIO costs £7.99/mth for the Premium service, which gives users both access to the full catalogue and lossless streaming, and like all such services offers a free trial period. Listeners are, we're told, in over 70 different countries thought currently not yet in North America (the US and Canada).
Other streaming services are available, as they say.
Getting started...
Of course, once you've chosen your service, you'll need to work out how to access it. If all you want to do is listen on a phone or tablet, using a pair of headphones, then things are totally simple, but there's no point in going beyond the standard CD-quality services.
Similarly, if you want to do no more than connect your phone or tablet to your hi-fi system and play music that may, you can do so with a simple cable with a 3.5mm headphone plug on one end – assuming you don't have one of those phones that's dropped the headphone jack! – and a pair of RCA phono plugs on the other end to connect to an amplifier. Plug them up, select the input you've connected to, and you have streaming music, either using your home Wi-Fi or, provided you have enough data capacity on your phone plan, cellular data.
Bluetooth devices
The alternative is Bluetooth, with an ever-increasing number of amplifiers and receivers offering this wireless capability as standard, as well as add-on devices available to plug into your amplifier, such as Arcam's range of Blink devices, starting with the £85 Mini Blink. These form the Bluetooth link – hence the name – between your portable device and your hi-fi, and are simple to pair and use.
Apple device users can also use AirPlay connection between the smartphone or tablet and their hi-fi, as more hi-fi systems and amplifiers/receivers are coming with this connection built-in.
Similarly little devices such as the Chromecast Audio, at around £30, can be used with your home network to stream services to your hi-fi. Controlled by a tablet or smartphone on the same network, they will work well enough for background listening, but are limited to relatively low-resolution audio formats. On the iOS platform the Chromecast requires Cast-enabled apps, but with Android phones or tablets it can mirror the sound on the portable device, as AirPlay does with Apple products.
To access the higher-resolution services, the simplest way is to use a computer connected to your hi-fi system, and again the easiest way is a simple analogue 3.5mm to 2xRCA cable connected to the computer's headphone socket and your amplifier. Connect that, call up your chosen service on the screen and play music.
But while that's simple, it usually doesn't offer the best sound quality: the sound from computer headphone sockets is OK, but is prone to interference and noise from the power supply and so on – try using a laptop connected like this with and without the charger plugged in and you'll hear the difference.
Digital-to-analogue
Better by far is the use of a digital-to-analogue converter between the computer and the amplifier, taking data from a USB socket on the computer and converting it for analogue input into the amplifier. These start from very sensible prices and go up into serious high-end territory, but this facility is also increasingly being found built into amplifiers and (in particular) AV receivers, not to mention some CD players and network audio devices: taking this approach also extends the digital resolution capability way beyond CD quality, often these days up into 192kHz/24 bit or DSD64, meaning they are effectively futureproofed when it comes to any streaming developments the service providers choose to make.
Hi-fi
Finally, ever more systems and hi-fi components are appearing with these network music services incorporated, allowing you to control them with a tablet or smartphone and play out music through a hi-fi amplifier or just a pair of speakers. Systems such as the Naim Mu-so models, and the Sonos, HEOS and Yamaha MusicCast wireless music ranges, allow quick and easy access to the likes of Spotify and Tidal, with the software engineers working to add more services as they appear.
The disadvantage is that one is limited to the services offered by the equipment, and reliant on future firmware updates to (hopefully) add any you are missing, but the signs are that manufacturers are boosting the range of services they support – whereas once Spotify and Bluetooth were all you got, now Tidal is increasingly common, Qobuz is appearing on more devices, AirPlay is becoming more common and there are even a few products with built-in Chromecast beginning to appear.
Streaming in high-quality sound is getting simpler – so whether you're a committed disc or download collector and want to try before you buy, are looking for a means of accessing music on the move, or are about to take the plunge into an all-streamed future, there's never been a better time to try it out. At the very least, why not sign up for one of the trials, and give it a go?
Try it with...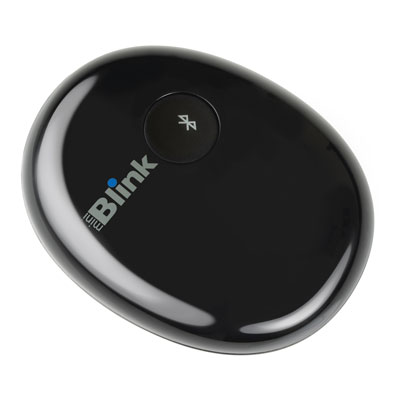 Arcam MiniBlink (£85)
This pebble-shaped, palm-sized device is the most affordable of Arcam's Bluetooth receivers, and can form a wireless link between your tablet, smartphone or computer and a hi-fi system. It plugs straight into an 'aux' input on your hi-fi system or amplifier, and offers the sonically superior aptX codec (if your sending device supports this) as well as standard Bluetooth. If you have a modest hi-fi system and no desire to stream anything beyond CD quality, it's all you need.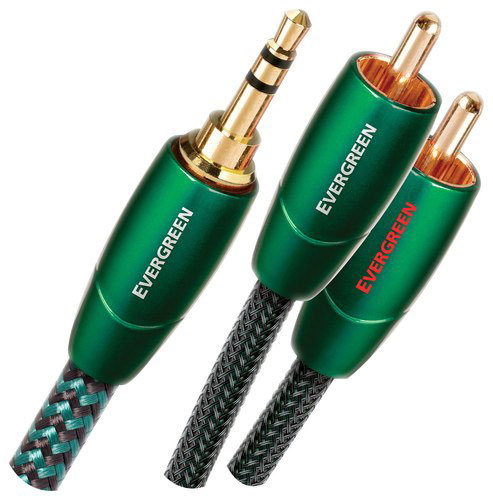 Audioquest Evergreen (from £30)
The simplest possible connection between anything with a headphone socket (including computers and most smartphones and tablets) and a hi-fi system is a cable with a 3.5mm stereo headphone plug on one end, and two RCA phonos on the other. Plugged into an amplifier or system, it allows the sound to be played straight through, so whatever you'd listen to on the sending device can now be heard through your system. Low-tech, but it works – although you'll get a better sound using a digital-to-analogue converter such as...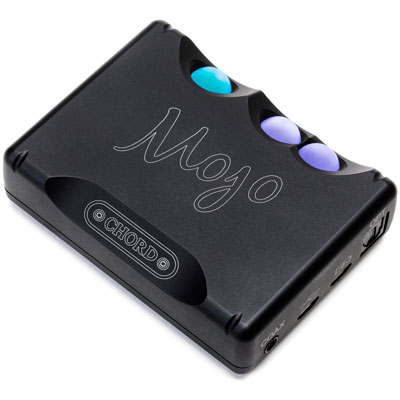 Chord Mojo (£399)
This little pocket-sized device may look fun, with its brightly-coloured ball controls changing hue to indicate various functions, but it's actually a high-quality DAC built around the in-house technology of the British company's high-end converters, and able to handle anything up to ultra-high-resolution audio. Clever inputs mean it can be used with anything from a phone to a computer, while onboard rechargeable batteries not only isolate it from any mains noise, but also allow it to be used on the go as a very superior DAC/headphone amp.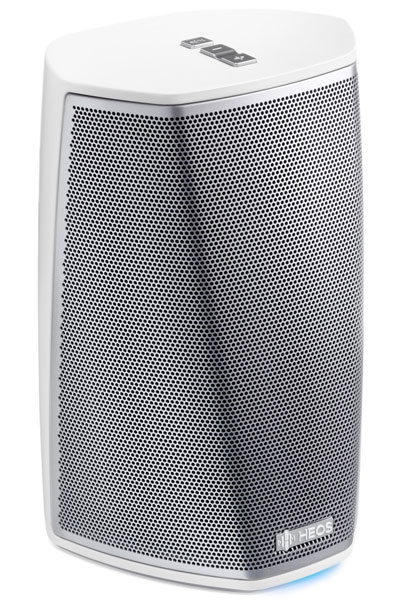 HEOS 1 HS2 (£199)
The smallest speaker in the HEOS range can be used with a smartphone or tablet to access streaming services such as Spotify and Tidal, along with Internet radio, either via Bluetooth or over a home wireless network. You can add a second speaker to create a compact stereo system, or combine it with more HEOS speakers or HEOS-equipped Denon or Marantz components to create a complete multiroom music system. You can even take the HEOS 1 HS2 out into the garden, using the optional Go Pack rechargeable battery, which clips to the bottom of the speaker and costs £79.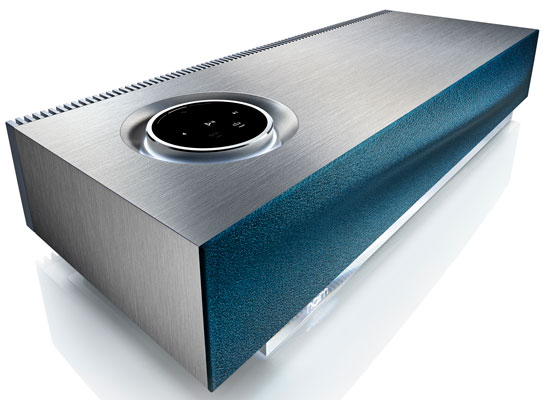 Naim Mu-so (£995)
The original Naim all-in one network music system plays music from your computer, Spotify, Tidal and Internet radio, and does so through no fewer than six custom-built drive units, each driven by its own amplifier. There's a total of 450W of amplification built-in, you can connect to it using Bluetooth as well as using network connectivity, and it's all driven by a simple, intuitive app on a smartphone or tablet, allowing you to combine up to five Mu-so products for multiroom operation.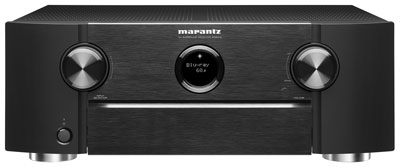 Marantz SR6012 (£1099)
As an example of how music streaming has been incorporated into the home entertainment mainstream, look no further than this high-end AV receiver from Marantz, designed as much for top-quality music as its ability to handle all the latest home cinema formats. Tidal is built-in for CD-quality streaming, as is network audio capability, and the Marantz can even play DSD up to 5.6Mhz from USB storage. Add in HEOS wireless multiroom music streaming, and you have a complete home entertainment solution.