Ray Incident on the newly-released Voyager Symphony
Wednesday, August 24, 2022
The anonymous artist on the classical inspirations behind the music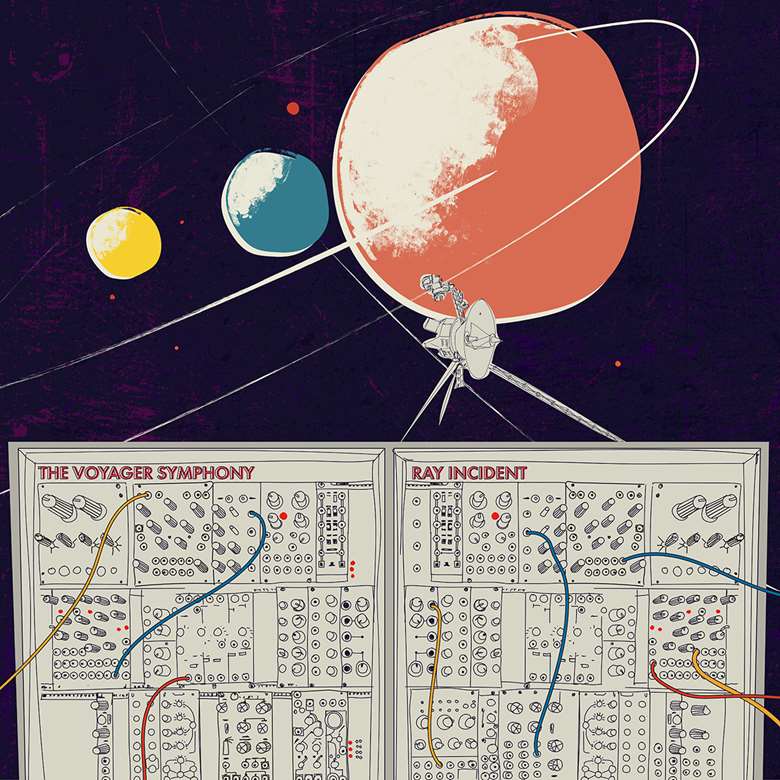 Ray Incident, an artist who chooses to remain anonymous, has just released The Voyager Symphony. Described as a 'study of space, time, and man's place within it', the electronic composition is influenced by NASA's Voyager programme. We put some questions to Ray Incident about the classical influences behind the artist's music, and the intriguing process of creating this work. You can explore the album below via Apple Music, or buy from Bandcamp.
Can you tell us about how you composed and recorded this work?

I went about crafting Voyager Symphony by collecting audio and data from computers, function generators and natural sounds that have relationships to one another. It's at this point I begin sculpting the resultant walls of sound, mostly through the removal of material, like the approach Gerhard Richter takes creating his squeegee paintings.

When composing The Voyager Symphony I had a clear vision that was inspired by last year's release of Incidentaloma, which raised questions I believe artists should ask of themselves, such as their relevance, uniqueness, sustainability of voice and internal coherence, and this then suggested the challenge of a larger work that would prosecute a single theme.

Voyager was settled upon almost immediately because its story is like a monomyth, in line with the 'Hero's Journey,' but instead comprised of two interstellar robots. The robots – and the final leg of their missions – specifically contemplate a situation in which they are themselves messages to another type of intelligence, one far removed in time and space from our own.

Can you talk us through the classical music inspirations that lie behind it?

While today's technology introduces a lot of capability that previously was unavailable, elements of composition and orchestration and the underpinnings of music theory and harmony, as well as what we know of psychoacoustics, have achieved some points of consolidation along their histories – not for love of the old but in appreciation of the utilitarian. Any field's classical period is going to contain a lot of such wisdom. An understanding of such matters comes with study and lots of it.

I listen to music, or it runs in my head constantly, so hundreds of composers have influenced me, and any given day may be spent with the works of a modern composer. These could be a Paul Lansky, Kaija Saariaho or Ben Johnston, for instance. Or I may spend the day with ancient things, such as the Fitzwilliam Virginial Book pieces from the late 16th century. My favourite composers, as evidenced by how often I revert to them, however, include Béla Bartók, György Ligeti and Anton Webern. But since you ask about inspirations and not merely favourites, I must mention that I think that anyone ought to be inspired by the works and lives of acknowledged masters such as Stravinsky and Beethoven.

Why do you remain anonymous as an artist?

The music is all that matters.​