Ruth Bader Ginsburg | My Music: 'Someone had the bright idea to drop a curtain between those auditioning and the panel, and things changed overnight'
Sarah Kirkup
Saturday, September 19, 2020
Only the second woman to be appointed to the US Supreme Court, the liberal icon Justice Ruth Bader Ginsburg discusses opera, equality in music, and her eponymous album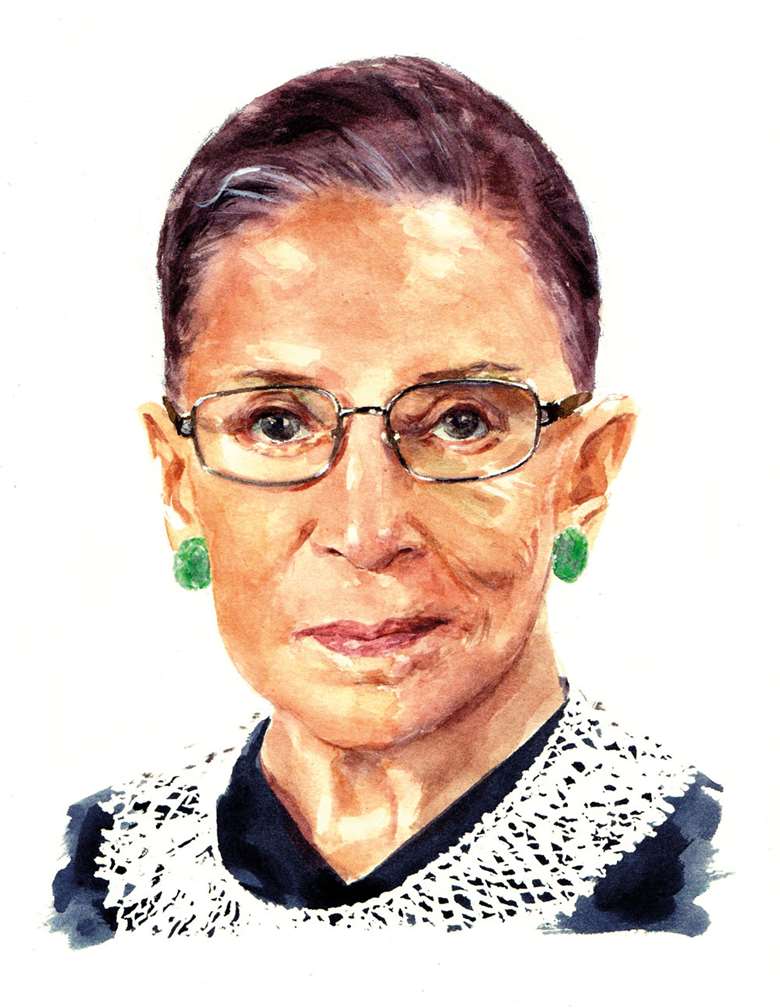 It all started with Dean Dixon, a conductor who was on a mission to turn children on to classical music and took mini operas to all the schools in New York City. I grew up in Brooklyn and when I was 11 my teacher took me to a high school where they were putting on an abbreviated version of Ponchielli's La Gioconda. I'd played the piano since I was eight years old, and in ninth grade I'd taken up the cello, but opera was new to me. And I'd never seen anything like it – the glorious music, the drama! This was in 1944. Five years later Dixon left the US, saying: 'In all the time I've been conducting here, no one has ever called me "Maestro".' And that was because he was an African-American. He went to Europe and had a flourishing career, and when he returned to the US, every major orchestra wanted him. It's a good illustration of how US society had changed over those years.
So I started to go to the opera. When my late husband was stationed in Oklahoma, the Met toured to Dallas, Texas, and I saw Zinka Milanov, my first Tosca. And when we were in Harvard, we'd see the Met when it came to Boston; I recall a Butterfly with the soprano Antonietta Stella – it was directed by a Japanese director, and Stella moved like a Japanese woman.


'Across the way in the State Theater was a smaller production by New York City Opera of Handel's Julius Caesar with Beverly Sills as Cleopatra and Norman Treigle as Caesar. It was magical. I loved Sills'

When we moved to New York, we got a subscription to the Met, and we kept it going when the Company moved to Lincoln Center. There was a marvellous production of Barber's Anthony and Cleopatra in 1966, and the stage design meant that anything that could go wrong did go wrong. Meanwhile, across the way in the State Theater was a smaller production by New York City Opera of Handel's Julius Caesar with Beverly Sills as Cleopatra and Norman Treigle as Caesar. It was magical. I loved Sills. For a long time she sang at City Opera – it was only much later that she finally sang at the Met.
In my younger days, I never saw an opera where an orchestra had female players. Then someone had the bright idea to drop a curtain between those auditioning and the panel, and things changed overnight. I wish we could have a drop curtain in every field of human endeavour.
And now we're seeing female opera directors, too. I moved to DC in 1980 and over the years I've watched the Washington National Opera get better and better. Francesca Zambello, the artistic director, is tremendous, and they have a very good Young Artist Program; I took my Chambers staff to its annual showcase, a performance of La traviata, in October.
I live next door to Kennedy Center so I like going to recitals there as well as opera (even though I try not to go out when Court is in session – sometimes I'll bring my law books with me). It's a chance to pause, to just enjoy the music. There was a recital recently by the bass-baritone Ryan Speedo Green, who had a book, Sing for Your Life, written about him. He lived in a poor neighbourhood, had a dysfunctional family and got into trouble at school, but a teacher took him to the Met to see Denyce Graves in Carmen and he said: 'I'm going to sing there one day.' He ended up winning the Metropolitan Opera National Council Auditions in 2011. I tried to get him to give a concert at Court, but he was under contract with the Vienna State Opera at the time and couldn't be released.
The 'Notorious RBG in Song' CD started with 'Anita's Story'. Anita was my husband's secretary and a few years ago I found a letter she wrote to me about how she became a feminist through typing up my briefs; my son and daughter commissioned songs from three female composers for my 80th birthday, and this was used for one of them, set by my wonderful daughter-in-law, the soprano Patrice Michaels. Then Patrice composed a whole song-cycle around it, and The Long View is the result. Stacy Garrop was another of the female composers who was approached for my 80th; after my husband died, I found in a drawer a most beautiful love letter he had written and this is what Stacy based her song on. It was essential that we include this on the recording – he was so important in my life and in the lives of our children.
This article originally appeared in the January 2019 issue of Gramophone. Never miss an issue – subscribe today