Sally Beamish: writing for two pianos
Friday, September 17, 2021
The composer on the background to 'Sonnets', which premieres at the New Ross Piano Festival next week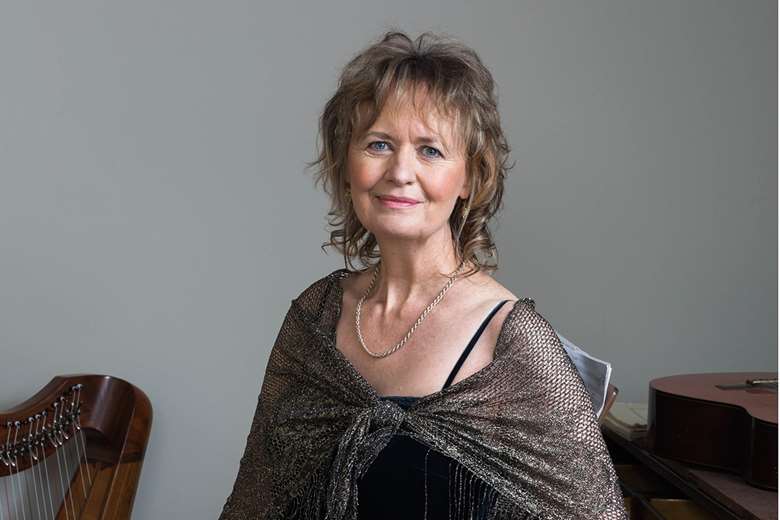 On Saturday September 25, the New Ross Piano Festival sees the premiere of a work for two pianos by Sally Beamish called 'Sonnets' – a co-commission with the London Piano Festival, and therefore rather neatly to be performed by the Artist Directors behind both events: Finghin Collins, Charles Owen and Katya Apekisheva. We asked the composer about writing for the musical form, and what musical challenges - and opportunities - it brings.
What was your starting point when approaching this commission - how did you approach it?
The initial idea was to write a three-movement piece; each movement using two of the three pianists, in all three possible combinations.
At the time my husband, actor/writer Peter Thomson, was exploring Shakespeare's Sonnets on his Youtube channel. I was struck by the theory that Shakespeare's sonnets are inspired by two great loves: the Fair Youth, to whom many of his sonnets are directed, and the Dark Lady, who was the inspiration behind many powerful sonnets. Some believe that at some point these two began a relationship, excluding Shakespeare, and causing him untold agony and fury. It is also interesting to reflect on the possibility that Shakespeare was writing these great sonnets 'under lockdown'. Plague was rife, and from time to time, the theatres had to close. 
The idea of a love triangle led me to imagine all three pianists on stage at the same time, vying for only two pianos; which would set up interesting conflicts and interactions. Right from the beginning, I thought of this piece as 'theatre' - and Peter worked with me, helping me to visualise the players onstage.
How does writing for two pianos, specifically given the shared sound of the instruments, differ (or share similarities) from writing other chamber music?
I have never written for two pianos before, but have always loved the medium. When I was a Junior at Trinity College of Music, most of the concerts consisted of two piano repertoire, and I remember performing Debussy's En Blanc et Noir. I also fell in love with Rachmaninov's second suite, which was one of the first LPs I owned. At music college, I quite often accompanied other pianists for concerto auditions and exams, and I loved the power and variety that two pianos offer. The possibilities are huge, as there are four rather than two hands to share the work, and lyrical lines can be brought out – doubled in octaves, perhaps – effortlessly. And, unlike piano duets (4 hands on one piano), the players don't have to keep out of each other's way, so the composer can use the whole piano, and write as virtuosically and freely as in solo piano repertoire. 
You've obviously written for piano in other formats of music – concerto, chamber and so on – and I wondered if you could reflect on how, if at all, you approached the instrument and its role in the overall work differently on this occasion. 
This piece has a distinctive language, in that much of the material is taken from two of Dowland's lute songs. On occasion, I have juxtaposed Dowland's music with my own more jagged variations - so that two of the pianists are inhabiting totally different soundworlds. It's also interesting to have the same music played on two pianos, but with a totally different feel - to explore the difference that dramatic intention can make, even when using the same notes. 
Does the visual and physical arrangement of the two pianos in performance - how the pianos might be sited - have any bearing on how you imagined the work?
Peter and I set up a miniature stage, ,with two doll's house pianos, and three dolls. We moved them around, calculating how long each would need to move from piano to piano, and which sections would be done with all three pianists playing – either 4-hands on one piano, plus a soloist, or even all 3 squeezed onto a single piano. Sometimes I added more music to achieve the transition of the pianists as they move between pianos. Sometimes I removed a few bars to make it more frantic – a bit like musical chairs. The score has had to be colour-coded, to show clearly which pianist is which, and where they are placed. Each player has a role: The Fair Youth, the Dark Lady, and Shakespeare himself. But the piece reflects the complications of any love triangle - regardless of gender or period.
Did any of the more significant pieces in the catalogue for two pianos inspire you in any way?
I remember the excitement of playing the wind parts of Stravinsky's piano and wind concerto, and how exciting it felt. It was a masterclass with Stravinsky's son, Soulima. There was one place where I had to enter exactly with the solo piano after a complicated cadenza, on the same chord. In the class, by some miracle, I achieved it perfectly for the first time. But because I was exactly with the soloist (Christopher Green-Armytage), the maestro thought I had elected simply not to play, and declared this was a wise decision. As well as being a tad annoyed, I realised the interesting dynamic of writing for two identical instruments. If they play exactly together, you can't always hear that there are two of them. In a way, I love the effect that a bit of 'untogetherness' achieves - so that one is really aware that there are two pianists, not one.
My grandmother had a large collection of Beethoven and Mozart concertos, with the orchestra parts arranged for piano. My dream was always to have two pianos in the same room, so that we could play these together. But how many people have the luxury of two pianos in one room?! It is in itself an event, and I love the drama of more than one of these powerful, elegant, dramatic instruments in the same place at the same time. 
New Ross Piano Festival Artistic Director Finghin Collins recently compiled a playlist of great works for two piano, from Mozart to Brubeck, which you can find here. You can also hear Charles Owen talk about Sally Beamish's new work as part of this week's Gramophone Podcast. 
And for more information about the New Ross Piano Festival, which opens on September 23, visit newrosspianofestival.com