Saving a Stephen Dodgson opera from oblivion
Julian Perkins
Friday, January 29, 2021
Julian Perkins reveals how the new recording of Dodgson's 'Margaret Catchpole: Two Worlds Apart' came about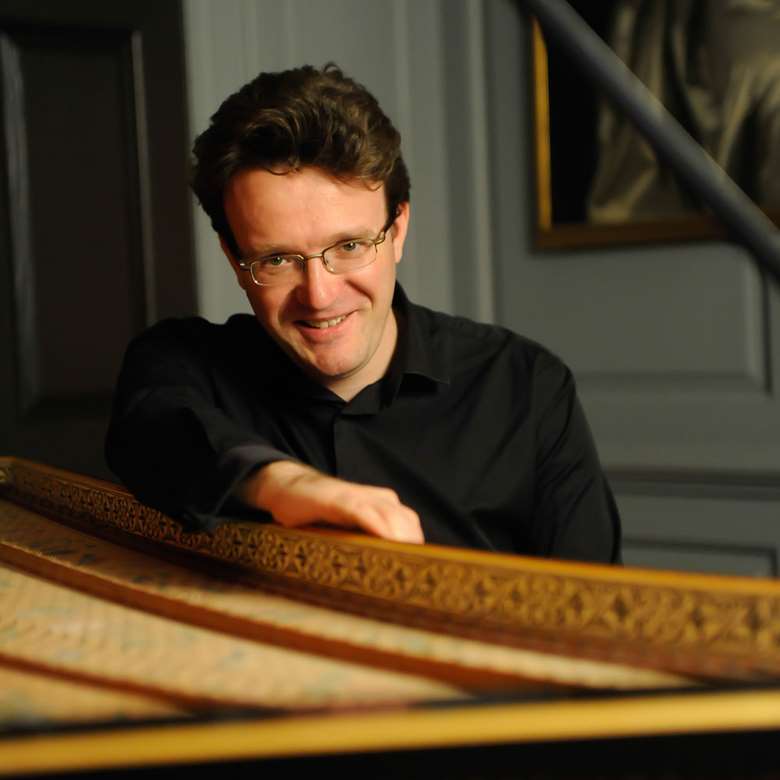 I last met Stephen Dodgson at his home in Barnes a few months before his death in 2013. It was a comfort for me to see the ever-present twinkle in his eye even though he was in poor health. He gently admonished me for playing one of his harpsichord pieces 'a bit fast', and mentioned the opera that he had co-created in 1979 with librettist Ronald Fletcher, Margaret Catchpole: Two Worlds Apart.
While continuing to cherish Stephen's extensive musical legacy, I simply couldn't get Margaret Catchpole out of my head. But how to bring about a performance of this important work? I didn't account for Jane, Stephen's extraordinary widow. She is the formidable driving force behind the creation of the Stephen Dodgson Charitable Trust which supports numerous performances and recordings of Stephen's music, not least Margaret Catchpole.
Set on the banks of the river Orwell in Suffolk, this opera is based on the true eighteenth-century story of Margaret Catchpole and her love for the smuggler Will Laud. Her naive integrity leads to a blind obsession for this ne'er-do-well, and she ends up stealing a horse to join him in London. Such an action was considered a capital offence in her time, and she is saved from the gallows only by the intervention of two notable locals who attest to her good character. She next encounters Laud when he is about to be released from jail, and he persuades her to escape prison to start a new life with him. It all goes horribly wrong. Laud is shot dead on the banks of the river Orwell, and Catchpole is sentenced to life as one of the first convicts in Australia. There the real-life story ends but, being an opera, we have a 'deus ex machina'. Act 4 transports us to Australia where Margaret meets John Barry, a worthy man from Suffolk whose love for Margaret is spurned at the start of the opera. John Barry attains a pardon for her, and the two are finally united in love.

With a cast of 15 singers and 11 players, this opera gives nuance and depth to a striking range of characters and emotions. In Act 1, Dodgson captures the eerie beauty of the misty, moonlit marshes by introducing Crusoe, a half-crazed fisherman-cum-mystic, sung here by the esteemed Suffolk tenor Richard Edgar-Wilson. His sparse vocal line is accompanied by a harp and low sustained string sounds reminiscent of Britten's music. Comparing this to the imperiousness of the Judge at the start of Act 4 gives an idea of this work's wide emotional gamut. Here, strident chords and sharp dotted rhythms conjure up the formality of the courtroom while the interplay between the viola and horn evoke both melancholy and foreboding. I certainly wouldn't want to face this judge, sung here by the acclaimed bass-baritone Matthew Brook.
In saying in his sleeve notes that the writing is 'confidential rather than grandiose', Richard Edgar-Wilson observes a vital feature of this drama. Emotions turn on a sixpence and the instrumentalists act as co-conspirators, providing cohesion with textures and thematic tags that punctuate the drama. The strings provoke Laud's febrile nervousness, the harp embodies Catchpole's heart-breaking vulnerability, while (very) long notes in the winds and horn evoke sustained tension. Here, Ensemble Perpetuo more than underline their equal status with varied orchestral interludes that depict, for instance, a swaggering harvesters' dance, a hectic horseback ride and the beauty of an expansive Australian landscape.
Conducting this project has been one of the highlights of my musical career to date, and its release in the midst of another lockdown only strengthens our resolve for the return of live performances and meaningful human contact. The opera's roller-coaster of emotions magnifies our own life experiences and attests to the uplifting qualities of Stephen's wondrous music. Do we not all seek, in our own way, the reconciliation that Margaret Catchpole eventually finds in the closing bars of this opera by 'making her two worlds one'?
Margaret Catchpole, Two Worlds Apart is released today on the Naxos label: