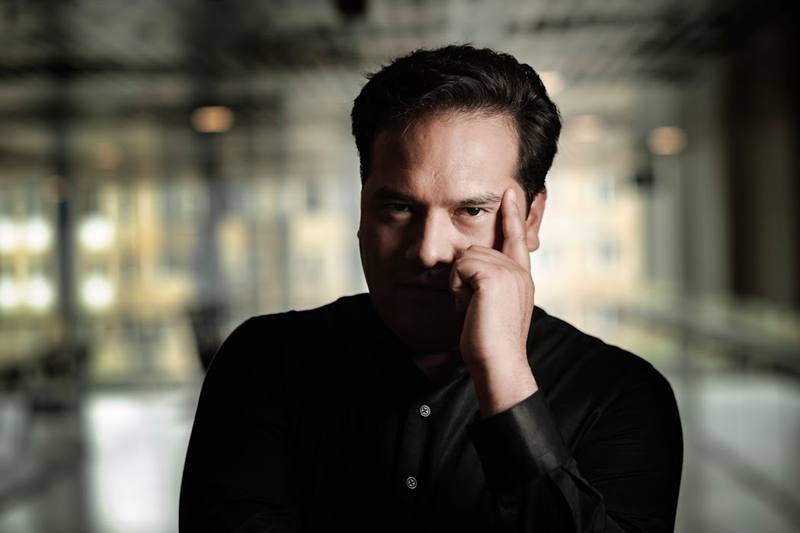 We are all pseudo-connoisseurs. Even I'm a pseudo-connoisseur of music, and I'm a professional musician. Let me explain what I mean by that, and in so doing, explain how I had the crazy idea for the wild and possibly-insane concert in this video - which opened our season at the Basque National Orchestra this year:

So. Pseudo-connoisseurs. Some time ago I went to a great restaurant in Malmö, where my other orchestra, the Malmö Symphony, is based. At this restaurant (called Bloom In The Park, for all you fellow foodies out there) they have a philosophy that you engage with the food, with no expectations. That means, you sit down, you tell them about any allergies you might have, then the meal commences, each plate arrives and they don't tell you what you are eating. You simply experience the food.
The experience of that meal made me realise that in some way or another we all are pseudo-connoisseurs - by which I mean, many of our experiences in aesthetic, subjective art forms are evaluated - even pre-evaluated - through highly formed expectations and preconceptions. We come to things with well-defined preferences, we don't usually engage openly and directly with what has been presented. And it's very hard to take the self out of the equation and engage with what an artist is presenting solely on its own terms. We're hunkered down by all of this in the music world; there are certain things you programme at your peril, because far from audiences experiencing them on their own terms, the audiences might not even come - they will pre-evaluate. It's our nature as pseudo-connoisseurs!
I had long nurtured an idea for a highly unusual concert that would comprise something experiential for an audience - I had the running-order of at least the first half worked out in my head ever since I was Assistant Conductor with the Cincinnati Symphony, but I could never do it. Everywhere I proposed it, people told me that putting a series of modern composers and their little-known works on a programme where nothing would have been composed earlier than a century ago would be box-office suicide. And they were right. It had nothing to do with the quality of the music, or the order, or the music-making - people would pre-judge and stay away.
And then - this restaurant. And I realised that I hadn't been bold enough in my original idea. By making sure that nobody actually knew what was on the programme, that turned it from something pre-conceived into an experience. Nobody would then see a list of composer names in a brochure and think, "discordant modern music". Instead, what they would see was the orchestra and I saying, "Please trust us, come to this concert, it will be something unlike anything you've experienced." It substituted the notion of expectation for the idea of pure experience.
What occurred, remarkably, was a great trust-building exercise between us, our musicians, our audience and the media (who had to be complicit in all of this - they could easily have found out and exposed the programme), who all wanted to participate in this wild idea of selling something without saying what it is. It was big news, widely talked-about and widely-covered - yet somehow without revealing what any of the music would be. The national news channels came and filmed rehearsal but broadcast in such a way that you didn't actually hear anything identifiable, and I myself presented a promotional trailer for the orchestra where I jokingly promised to finally reveal all, but every time I was about to say a composer's name we made it look like the signal had failed! When the overnight reviews came out (extremely positive, I'm happy to say!) they went out of their way to speak about the concept and the experience but not to identify the works. It really felt like there was a synergy, across the Basque Country, of this idea of experiencing something fresh and new.
In the event, every concert sold out (we tour through all four states of the Basque Country, and at the end of each concert we asked the audience not to give away the secrets - and they didn't). There was a deeply exciting feeling, unique in my experience, in the concert-halls and that spilled out to the bars and the streets around as people afterwards talked openly about the concert and how they had felt about it.
The concerts themselves were a huge endeavour, simply on a logistical level. We spent many months having meetings on how to market them, how to explain the concept. And as you can see from the film, they are choreographed almost like a show - there are parts where musicians move around, parts where they appear somewhere else - backstage we had a huge team, almost like you'd have for an opera. And musically it was an enormous undertaking. As well as a major new commission, there are parts without a conductor (for which I went to sit in the audience, much to their surprise!), some works that are extraordinarily difficult at the best of times. Managing all of this would take a supreme effort. If one link failed, it would have been catastrophic for the whole evening. Logistically speaking, there was maximum capacity for failure, and we all knew it. So every part of the orchestra team was deeply involved, and I think we all felt very personally engaged that this should work.
Coming to the hall for the first concert, I was as nervous as I have ever been. But as I approached and saw all the people lining up for their tickets, I saw a look on their faces that you don't often see in concert halls. It was excitement, blended with total uncertainty about what this experience was going to be like. The energy and curiosity in the hall was palpable. And once I stepped out on stage for that kinetic first sequence of works, the audience didn't know quite how to behave - in the video you see me encouraging them to clap and celebrate the musicians at various points. When I went to sit with them during one of the pieces, people were shocked at the complete breakdown of the standard concert procedure and yet at the same time they were fixated and engaged and present for what was happening.
The orchestra and I felt so proud of what we had done. From the first piece in the first concert it became clear this was going to be a success - you could feel it all around you. But there was something else. People say that shared experiences build a greater community. Concerts always fall into that category of a shared experience, but never more so than a shared experience which is also a surprise. Stripped of the preconceptions we would normally bring in with us, everyone walks together through that experience completely alike and aware, not only of the performers but also of their surroundings and their fellow citizens. We musicians felt it too. In that exercise we all felt that we achieved something that our art form is constantly trying to reach; greater connection between human beings.