Teodor Currentzis interview: 'I didn't want "beautiful" – those things you criticise were exactly what I wanted to achieve, but with another morality'
Peter Quantrill
Thursday, March 26, 2020
Behind conductor Teodor Currentzis's radical performances lies a devotion to detail and a total fascination with recording. Peter Quantrill meets him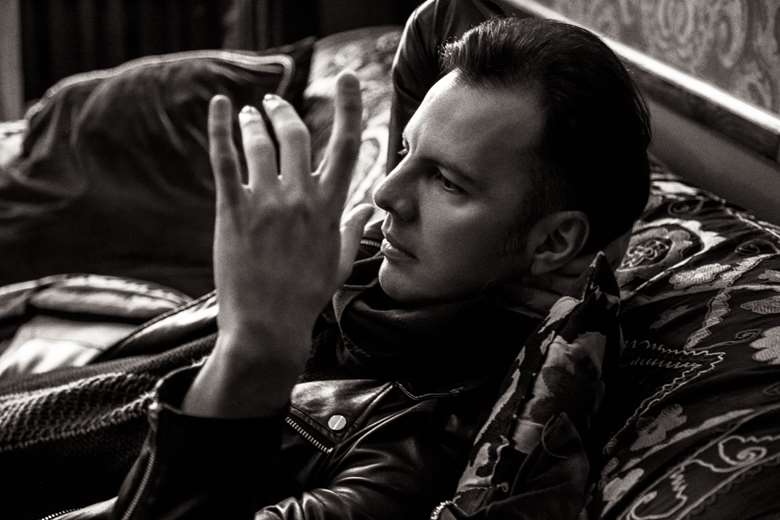 Vienna was a city under construction when I flew in last April. All around the Ring, cranes towered over familiar landmarks. Pockmarked by building sites and slathered in wet concrete, the Karlsplatz was having a facelift. But then Vienna has a history of radical makeovers as well as handsome facades. The city of Freud and Elfriede Jelinek no less than of Maria Theresa and the Prince-Archbishop Colloredo. The city of Mozart.
It's a setting as apt as any, then, for a meeting with Teodor Currentzis. The Greek-Russian conductor is in town to direct two performances of Verdi's Requiem, in the middle of a tour with his MusicAeterna choir and orchestra. It was back in 2004 that he formed the ensemble around him, a few months after François-Xavier Roth founded Les Siècles, and it's thanks to both groups that our understanding of what a 'period-instrument' orchestra does has experienced a sea change over the past decade. The MusicAeterna instruments change from project to project, but the personnel are largely fixed. Intensive rehearsal periods go hand in hand with flexibility and flair in applying historically informed ideas to repertoire from the Baroque to the present day. Since signing to Sony in 2012, their recordings have excited breathless panegyrics and withering censure. Currentzis gets people talking like few other classical musicians in the limelight.

The venue for Verdi is the Konzerthaus, sulking over the south-eastern edge of the Ring, bumptious younger brother to the Musikverein and one of several second homes for MusicAeterna. They camped here for a week in the summer of 2018 to record the Fifth and Seventh symphonies of Beethoven before taking Salzburg by storm with a complete cycle. A one-off London gig of the Second and Fifth rocked critics and Prommers alike back on their heels. Was it speed or volume, energy or detail that gave these masterpieces a facelift of their own?
Over tea at the Hotel Imperial, Currentzis demurs. 'Some performances are much quicker by the clock. If you put my speeds against the metronome, you will find them quite normal, nothing special. It's the attitude that makes the difference.' By attitude in this case he means articulation, and for illustration he pulls out my score of the Fifth. 'It's the hemiolas in the trio, say, that make it feel faster. Here is an Irish dance.' I think of a tarantella rather than a jig, though, listening to the flying basses of MusicAeterna on the Sony recording. No less astonishing in their way are the phrasing across the pulse, and the conversational play with dynamics. 'That's our game!' replies Currentzis. 'You can count two bars in three – that's the game of the music. And here' – he points to bars 185 to 186, singing them in three while clicking his fingers against the beat in two like a contredanse.
Rhythmic articulation – and its often phenomenal execution by his players – is a Currentzis obsession. He remarks on the difference between an alla breve 2/2 and a 4/4 time signature, and cites the overture to Le nozze di Figaro. 'We know that Wagner conducted it like Harnoncourt did – very fast, but in four, not alla breve. But when Wagner was rehearsing it, there was one old man there in the rehearsal who said, "No, I was there when Mozart did it, and he did it very fast in two." Dotted notes are more inégales in alla breve, 4/4 is more misurato. Alla breve is more dancelike and has more gesture. And when there is a misurato 4/4 passage, I try to make it so that there is a lot of inner energy to the articulation. When we have the genetic memory of a hundred years of recordings, we use it and remember the melody line and the bass, but much of the inner detail can't be retained. If suddenly you hear the inner voices giving off a lot of energy, you feel that the music is faster.'
Records and Recordings
As the first volume of a planned cycle, Beethoven's Fifth has been released on its own, old-school, like an LP. Indulgence? Currentzis may style himself many ways – film star, poet, perfumier, take your pick – but he is a records man through and through. We go back to his teenage years, growing up in Athens. 'In the mid-1980s my father and mother were divorced, and I would go over to my father's to listen – he was a music enthusiast with a good hi-fi, and I had my own library of discs there. Then in '89 my mother bought equipment so I could listen at home. That was a beautiful time. I had friends working in LP shops and we would order all sorts of underground releases – experimental, industrial as well as classical music. We would take our own discs into the shop so that we could listen to them together, like a symposium. We were discovering things that were hard to find in the days before the internet. You will remember those times of friends and music.' Loitering around London's second-hand LP shops at much the same time, I do.
'The Rite of Spring came on an LP by itself,' he continues. 'Ansermet with the Suisse Romande, Boulez with the Cleveland on CBS Masterworks. And afterwards the record labels made budget editions. You had Rite, Firebird and Petrushka all together on an ugly CD edition. You had all three together, but for me it wasn't the same. I wanted a piatto unico. Every recording should be a unique item.' That's what Currentzis wants to do with Beethoven. 'We have a logistical problem with recording all the symphonies in the right way and in the right place. I want first of all to record Nos 5, 7, 9 and 3. But if you do them all in a row it's very difficult to isolate each symphony in a way that doesn't make them sound a bit like the others.'

Having learnt the violin in childhood, Currentzis trained to be a singer at the Athens Conservatoire. 'I had a very good voice, and I did a lot of opera and Lieder. But I found that I was a little bit too good for being a singer.' He sees my raised eyebrow and continues: 'To spend all my life doing Italian opera wasn't what I wanted to do. My real talent was composing, and I did a lot of that, I'm doing it now, and I will do more in the future.'
Conducting came later. 'I thought that people were deciding to give very moderate, boring performances of music like Mahler, that it was a conscious decision on their part. Then when I went to rehearsals I found that they couldn't do anything else, they weren't seeing more within the score. And I said, "This cannot be." I decided to take some lessons in conducting, so that if I was coaching a chamber group, for example, I wouldn't look ridiculous. I would have a few basic skills. And then, after a few lessons, I was told, "Oh, you are a conductor." And I laughed, because it hadn't been what I wanted to do at all. But I took it more seriously, and I found that it worked. This was the early '90s, and we lost a kind of inspiration in music-making around then. I asked myself, "Where does this romantic spirit survive?" In Russia. So I said to my parents that I must go to St Petersburg. And it started from there.'
The heritage of Homer
At the level of physical grammar, the Currentzis technique – batonless, fluid and febrile – has its grounding in the classes of Ilya Musin. This pre-eminent Russian conducting school traces its roots back to Fritz Stiedry, a Mahler disciple who settled in St Petersburg and handed down the formulas of Mahler's conducting genius to Musin, his assistant.
Currentzis then did the hard yards in Siberia, taking charge of the Novosibirsk Opera in 2004 and forming MusicAeterna. In 2014 he was granted Russian citizenship by presidential decree. Like Dimitri Mitropoulos before him, he is fêted whenever he returns to Athens: but is he in any meaningful sense a Greek conductor?
"
I get frustrated because I can't dream in the concert hall as a listener, I don't have the intimacy I need and I get a bit claustrophobic
Currentzis laughs. 'I am very Greek, the Greekest Greek! From the Crisis Generation' – the ever-turbulent years of the country's fragile modern democracy – 'and anarchist, and against any Greek government. But I will say one thing – for me the most important thing is the language. To be Greek is not to be born there. It is to know Sophocles and Homer, and the closest dimension to music is poetry.' He opens my score of Beethoven's Seventh, most classically formed of the nine symphonies in its metrical structures. 'These are all syllables. This is why the European training in music has less meaning than the Indian, where they phrase everything in syllables. A European education makes you believe that you say the truth, and then you have to reproduce the music that way. I believe more in the Eastern appreciation of music as an extension of the imagination in other spheres.'
Two and a half hours into our chat, the teapot has long lain cold and empty. We move on to the wine. 'Music is a language, and like a verbal language it compresses an idea into a signal that allows us to communicate. You might listen to me conducting the Beethoven symphonies and say, "This passage is not nice, this is too fast, that is too rough, but the second movement is beautiful and beautiful and beautiful". But maybe "beautiful" wasn't what I wanted. And those things you criticise were exactly what I wanted to achieve, but with another morality.'
Solitary pursuits
Moralities and games and dreams encircle our conversation, while rationalist Anglo-Saxon creaks under the pressure of ideas more elegantly expressed in Russian or Greek, French or German. Currentzis has assembled six different hi-fi set-ups, and he reels off a list of high-end speakers at his disposal: Tannoy Westminster, Wilson Audio, Bowers & Wilkins, Focal. He swears by the valve amplifiers and cabling made to order by the English company Audio Note (prices on application). 'I would love to test the Western Electric amplifiers. When you used to go to the cinema, and the door would open, and the sound would embrace you – that's the sound of Western Electric.' He compares a good hi-fi to a bed. 'Of course, it's great to sleep in a Savoir bed that costs thousands of pounds, but that won't guarantee you the best night's sleep. You can dream a bit with equipment that has been matched with love, it can be more beautiful than a system bought with lots of money.'
Classical is a poor cousin to rock for post-production standards, according to Currentzis: he points out that Pink Floyd spent the best part of a year recording and editing Dark Side of the Moon. 'Yet in the classical world, over something as complex as Britten's War Requiem, people take a week. It can't really give you more than a memory of the real piece. But in rock, because the piece isn't there in the first place, it isn't written down, they are producing a level of quality that is necessary for the final product. Engineering in the rock world is much more sophisticated.'
So is he aiming to produce a performance you couldn't hear live? 'Yes, exactly. In the concert hall, you can't be isolated from other people with their programmes and their coughing. I get frustrated because I can't dream in the concert hall as a listener, I don't have the intimacy I need and I get a bit claustrophobic. The consolation that you get from music when you're by yourself is special. Then there's the feeling you get when you share music with someone you love: just the two of you, isolated, as if the music is playing only for you. That's a great privilege, and I work really hard to bring that privilege to people.'

This frame of mind accounts for the all-enveloping, 360-degree sound world of the Pathétique Symphony on Sony. Typically for Currentzis, the record divided opinion (voting on the shortlist of the Gramophone Awards, critics placed it either top or bottom of the category), and it turns out that he mixed the original CD mastering specifically for listening on headphones. The vinyl cut of the Pathétique was rebalanced for the medium, but he isn't quite happy with it, and intends to make adjustments for a second pressing. 'The problem there is the lower frequencies in the Funkhaus Berlin, where we recorded it. The compressor is the cruellest thing in recording reality. But we have to deal with it in a smart way, and I think we can do it better in terms of remastering digital recordings for analogue.' That he can even entertain the possibility of such refinements speaks not only for a perfectionist temperament but also for its popular and commercial reward in a volatile market.
At the Konzerthaus sessions in the summer of 2018, the Seventh was recorded twice, using AAA and DDD technology. 'Of course, there are things common to each interpretation,' says Currentzis, 'but the digital version had a more analytical approach to the sound of the piece. For a start, there are more possibilities to do post-production. But in the analogue version we could capture a little more of the liveness of a concert performance. We did a blind test on people coming to the sessions. We gave them two sets of headphones: same piece, same orchestra, same conductor, same take. Nine times out of ten they preferred the analogue. All the defects of the analogue recordings – the warmth, we call it – are natural. This is the difference between a woman and a mannequin!'
It's hard to get past that word warmth when accounting for the unique qualities of analogue recording, but we try. The difference is as much unconscious and psychologically driven as technological. 'Every time you play the LP it's slightly different because it degrades. We're not fetishistic about recreating a certain analogue ideal, like that of Decca. This is past. They made superb recordings. But what I'm looking for – and this sounds egoistic – is the sound I hear when I'm on the podium. A warmth, but not warmth we describe coming from a high-end hi-fi, the kind of warmth you get from really good mono recordings. You remember the HMV recordings of Edwin Fischer and Gieseking? I find that these touch me more than most stereo recordings, certainly of a piano. I don't mean that the listener should hear the exact balance that I hear on the podium, but they should feel the emotion and the idea of the sound.'
What he really wants is something many Gramophone readers will recognise, an experience that removes him from a simulacrum of sitting in the seventh row of a concert hall, programme in hand. He's looking for an orchestral microclimate with its own air and sense of gravity. 'A world like this takes a little time for the ear to adjust to. And once you have adjusted to it, you want something else. That's why high-end hi-fi maniacs are changing cables and hardware all the time – there's no end to it. But I sit at home at night and play 78s – say the Schubert B flat Trio with Cortot, Thibaud and Casals – and I find they give the most emotional experience of all. Sitting in front of the horn and really listening, it's like the spirit of the musicians is actually inside the horn, whispering to you something about yourself. You don't care about the quality in itself, you care about the emotion. And that's what I want to do – to create not only a good sound but a transport for discovering unique and magic worlds in music.'
Bad boy or class swot?
Scepticism and suspicion of such ambitions probably reached fever pitch in September last year when the MusicAeterna circus rolled into Vienna once more, trailing their well-grooved but wayward trilogy of the Mozart/da Ponte operas. According to the critic of one of Vienna's more reputable dailies, their Figaro was 'one of the worst that I can remember: a third-class orchestra with third-class soloists, whipped through the score by a conductor hyped as the messiah of the classical world who was unable to keep any of the media's promises.'
Claims that Currentzis would 'change the face of classical music' have not helped to dispel the image of a maestro assiduous in courting publicity and indecently convinced of his own genius, but the lingering charge of charlatanism folds in the face of the commitment Currentzis invests in rehearsal and so palpably inspires in his players and singers. He explains that of all the nine Beethoven symphonies, he found the Ninth hardest to prepare, taxed most of all by the cello recitative in the finale where countless performances come to grief over the rocks of Beethoven's marking: 'In the character of a recitative, but strictly in tempo'. 'It's super-difficult to get the cellos and basses to move like they are declaiming a text,' says Currentzis, 'so I wrote one for them,' and he sings it in an inky basso profondo. 'I did sectional rehearsals for a week with pairs of cellists and bassists and then three rehearsals with the whole section.'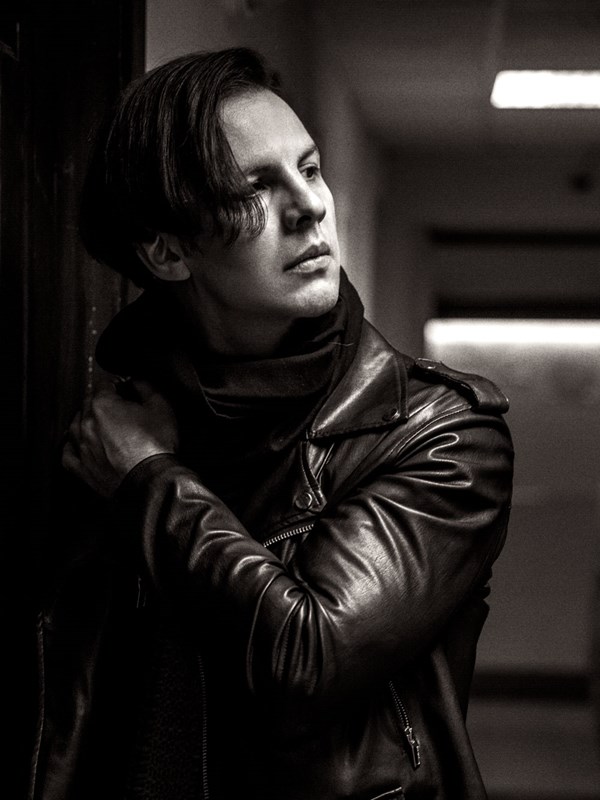 Teodor Currentzis (photo: Olya Runyova)
The following morning I see Currentzis at work for myself, topping and tailing movements from the Verdi. Excepting Christoph von Dohnányi, I have not encountered a conductor quite so consumed by minute calculations of intonation, but he keeps his cool even after the 20th repetition of the brass fanfares announcing the 'Tuba mirum'. Microphone in hand, he directs proceedings from the centre of the stalls in a melange of Russian and English. He moves the offstage trumpeters from their stations by the side doors of the orchestra, back and forth along the upper flanks of the Konzerthaus, patiently eliminating problems of visibility and acoustic anomalies. Finally he gives a thumbs-up to the trumpets, and from nowhere the uniquely resinous MusicAeterna string sound surges into the empty hall, tearing away at string scales that are usually lost amid the tumult of damnation. This passage, too, is finessed nine or ten times – it's worth bearing in mind that the reading has already been put together at home in Perm over the course of a fortnight and more, and then toured for a week, with another week of performances still to come. Everyone turns back to the score's opening page, and he builds up the first string chord note by note until it is pitched somewhere between Palestrina and Arvo Pärt, warmed by the merest breath of vibrato.
Dreams and divinations
Until last summer, MusicAeterna was based in Perm, a thousand miles east of Moscow, where Currentzis had taken up the directorship of the opera house in 2011. He conducted the house orchestra when he wished and then kept them cooling their heels when he brought MusicAeterna into the pit for projects such as the Mozart/da Ponte operas. The band is now based in St Petersburg, and the conductor divides most of his time between it and the SWR Symphony Orchestra in Stuttgart. With both ensembles he runs what he calls 'laboratories': open rehearsals, especially of new music, which prepare both audiences and musicians for bold juxtapositions of repertoire such as Feldman and Brahms.

A production of Helmut Lachenmann's Little Match Girl opera is a dream yet to be realised. So is a collaboration with Peter Sellars on Bach's B minor Mass, after their entrancing two-hander of Tchaikovsky's Iolanta with Stravinsky's Perséphone in Madrid (1/13). In fact, Currentzis surely boasts a run-in operatic repertoire more various than that of any living conductor, from Purcell's Indian Queen to Wolfgang Rihm's Die Eroberung von Mexico, not excluding Carmen, Don Carlos and Das Rheingold along the way – this last with MusicAeterna for the 2015 Ruhrtriennale. If anyone has what the Greeks call thrasos – boldness, you might say – to mount a long-overdue period-instrument Ring, it's Currentzis. 'I think Wagner needs period sonorities much more than Verdi,' he reflects. 'Look at the third-act Prelude of Tristan. You have in that moment a feeling of pregnancy – the wounded Tristan is like an embryo. And then this long cor anglais solo, after two hours of music, with two thousand people listening to a single instrument. It is the craziest moment in music since the St John Passion of Bach.'
Such music, says Currentzis, has a 'spiritual amorality', and he loses me. 'You go to an Orthodox chapel,' he explains, 'and you see a corpse hanging on the cross: "This is the King of Glory." It is an amoral, illogical thing for Christ to be a lamb in the teeth of the wolf. When you sing, "Herr, herr, herr", you can sing it with force and nice consonants, but if it doesn't come from the middle of your existence, if you can't make it incarnate like Leonardo's Vitruvian man, the body exposed (because the body is just furniture without spirit), if you don't feel a universe of emptiness and a river of blood in this chorus, then why bother?' There's no arguing with that.
Currentzis's Sony Classical recording of Beethoven's Fifth is released this month; the Seventh is released in the autumn, along with an LP
This article originally appeared in the March 2020 issue of Gramophone. Never miss an issue – subscribe today!