The 50 greatest classical recordings you've (probably) never heard
Gramophone
Friday, August 4, 2017
Gramophone critics seek out 50 recordings which are among the finest ever made but which few even know exist (Gramophone, September 2007)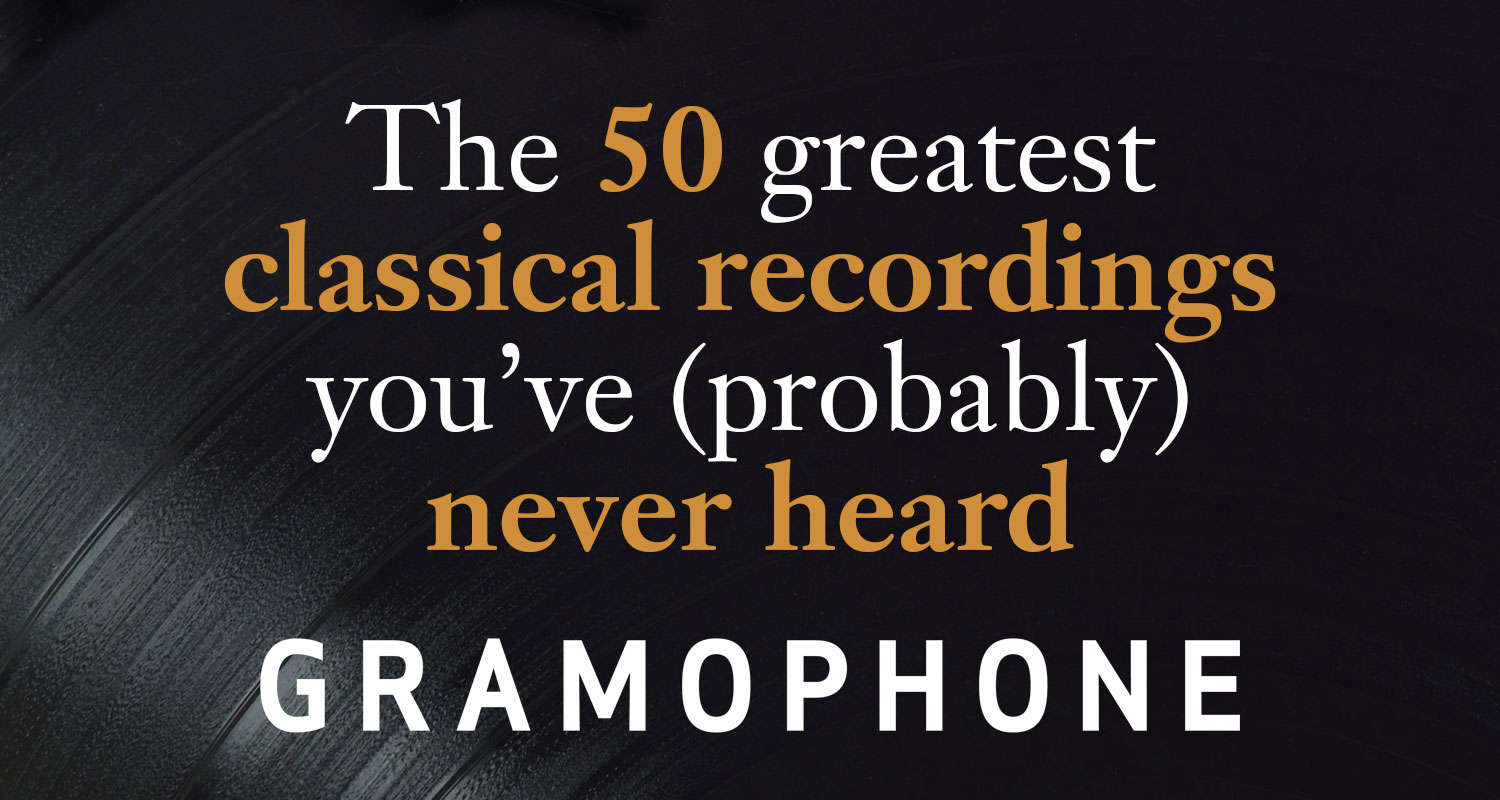 It can be hard to avoid the usual suspects. Nor would you necessarily want to. Every music fan knows that, say, Carlos Kleiber's recordings of Beethoven are a must-hear, as are Furtwängler's Wagner and Fischer-Dieskau's Schubert. A canon of excellence, aided by critical acclaim and sometimes abetted by marketing hype, has crystallised and it is a wonderful thing.
However, the vagaries of popular opinion inevitably mean that some treasures get unfairly overlooked. Some eventually get forgotten. Not by all, however.
Five intrepid Gramophone critics – Rob Cowan, Jed Distler, Lindsay Kemp, Patrick O'Connor and Peter Quantrill – have scoured their memories and their collections for lost gems; recordings as precious as those many times more famous but remembered by few. These 50 recommendations – listed here in no particular order – comprise an alternative essential collection. Some may be hard to find, others surprising. But one thing is for certain. You won't want to miss them.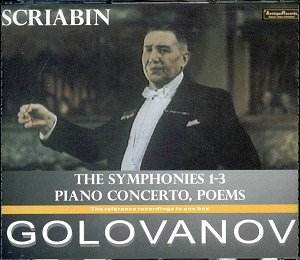 Scriabin Orchestral works, including The Poem of Ecstasy (r1952)
All Union Radio Orchestra / Nikolai Golovanov
Archipel ARPCD0266
Golovanov was a fearless maverick whose bold, brazen and tirelessly imaginative performances come tops for dramatic impact; his Scriabin cries, screams, rushes headlong at climaxes then collapses in a molten heap. These are old records, like sonically substandard vintage soundtracks, but boy do they deliver! RC
Bach Violin Concerto No 1 in A minor, BWV1041 (r1934)
Bronislaw Huberman vn Vienna Philharmonic Orchestra / Issay Dobrowen
Pearl GEMMCD9341
Not quite what you'd expect from Bach in the 1930s – not in the least soupy, sentimental or indulgent, but vital and intelligent, with varied articulation, and gypsy-style slides that lift the dancing gigue finale onto another plane. Pure delight. RC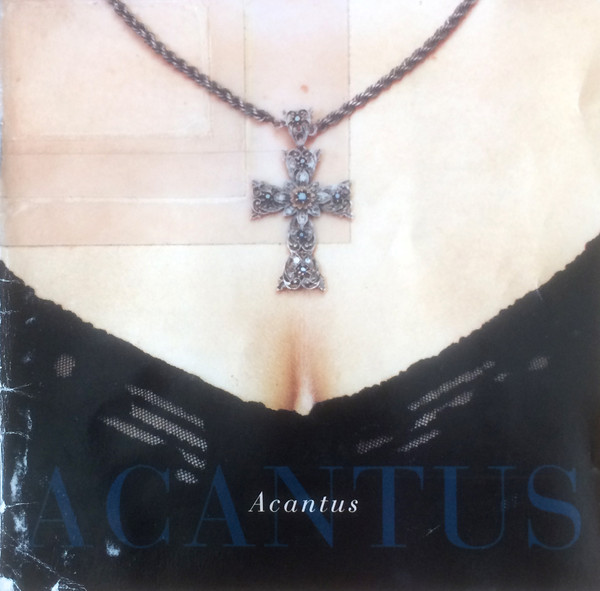 'Acantus' Sacred and folk music from medieval Italy
Acantus
Gimell 462 516-2
Sacred "songs of the people" from medieval Italy, in performances whose judicious mixture of earthiness and fine control have the power to touch you somewhere deep down. Medieval music at its most haunting and evocative. LK
Beethoven. Brahms Symphonies
Gunther Schuller
GM Recordings GM2051
Gunther Schuller, horn player, composer, musicologist and conductor extraordinaire, has never taken any prisoners, and Anglo-Saxon modesty is not among his many strong points. He made this record – of Beethoven's Fifth and Brahms's First symphonies – with a scratch band of American players on very limited rehearsal time, writing a booklet-note which excoriates most of the "great conductors" who have approached these monuments of symphonic literature. He won't thank me for saying that the pulsing bass in Brahms's First reminds me of Furtwängler and the Berlin Phil in full flood; but like one of his bêtes noires, Schuller marries a deep understanding of the score to a very practical sense of how to make it go. PQ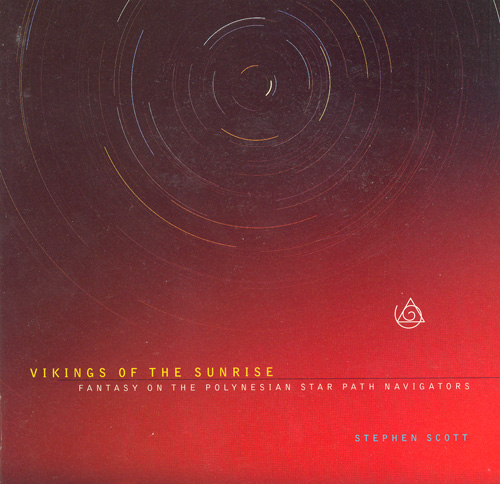 Stephen Scott Vikings of the Sunrise (Fantasy on the Polynesian Star Path Navigators)
The Bowed Piano Ensemble
New Albion NA084CD
Colorado-based composer Stephen Scott has 10 players manipulate a Baldwin grand's innards like demented puppeteers, and they create lush, twangy, hypnotic sonorities like nothing you've ever imagined. JD
Beethoven Fidelio (r1957)
Ferenc Fricsay
DG 453 106-2GTA2
Too often on recordings Fidelio's first act sounds like a prelude to the Second but not in this lissom, muscular account, always musically phrased and consistently on its toes. Fricsay's Fidelio "adds up", with fine singing that creates the impression of animated chamber music. RC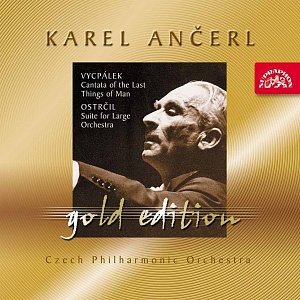 Vycpálek The Cantata of the Last Things of Man
Czech Philharmonic Orchestra / Karel Ančerl
Supraphon SU3695-2
Whatever happened to Czech music after Janáček? Martinů is one answer; Ladislav Vycpálek is another, barely known outside his own country. Yet Karel Ančerl conducts this sombre dramatisation of death and transfiguration as though it was up there with Brahms and Strauss; and perhaps it should be. PQ
Feldman Piano Works
John Tilbury pf
London Hall DO13
Tilbury plays Feldman differently from other pianists. The sparse notes vibrate with subtle yet perceptible shadings and dynamic changes, as if the pianist was experiencing rather than interpreting, with unflinching focus and absolute equanimity. JD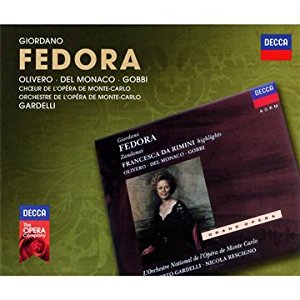 Giordano Fedora
Gardelli
Decca 475 7622DM2
Although Giordano's operas are often sneered at by refined musicologists, those with a taste for verismo rate this 1969 recording very highly. The trio of Magda Olivero, Mario del Monaco and Tito Gobbi, under the baton of Lamberto Gardelli, give the piece for all it's worth, plus a bit more. POC
Ravel L'heure espagnole (r1953)
André Cluytens
EMI 565269-2
André Cluytens's 1953 recording of Ravel's first opera was overshadowed at the time by Ansermet's Decca LP. However, with Denise Duval as Concepción and support from the likes of Jean Giraudeau and René Hérent, this is as authentic an opéra comique experience as you could hope for. POC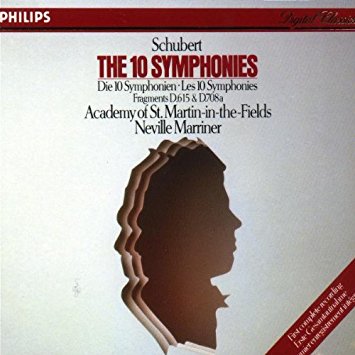 Schubert Symphonies
Academy of St Martin in the Fields / Neville Marriner
Philips 470 886-2PB6
Can the world's most-recorded chamber orchestra and conductor have any secrets? Well, Abbado, Böhm, Davis and Harnoncourt have all recorded well received Schubert cycles but Marriner's is, at times, the best of all. Brian Newbould's involvement means the scholarship is impeccable; his completions of the Seventh and Tenth symphonies are tantalising what-might-have-beens, and movements such as the finale of the Fourth are more tautly voiced and rhythmically buoyant than you'd ever credit from this most studio of studio bands. PQ
Rachmaninov Piano Concerto No 3
Sequeira Costa pf Royal Philharmonic Orchestra / Christopher Seaman
IMP Classics 30367 0114-2
Everything about this performance is so musical, so intelligently worked out, so fluent and unpressured, that you almost forget that the orchestra members, conductor and soloist are quite the virtuosi. An unquestionable sleeper among underrated Rach Thirds. JD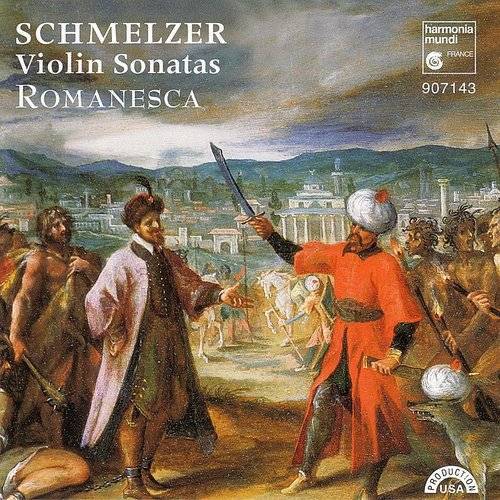 Schmelzer Violin Sonatas
Romanesca
Harmonia Mundi HMU90 7143
A relatively little-trumpeted stopping-off point in Andrew Manze's extensive discography, but this is repertoire for which he has a real love, and whose violinistic fantasy suits his fearless inventiveness right down to the ground. Superb continuo-playing, too, from Romanesca's other members, John Toll and Nigel North. LK
Brahms Complete solo piano music
Gerhard Oppitz pf
RCA 82876 67887-2
The perfect case of a pianist who sounds completely relaxed in the studio and, because of that, manages to balance assertiveness and poetry in ideal proportions. Gerhard Oppitz is a penetrating Brahmsian, bracing in the youthful works, quietly confiding in the later ones. RC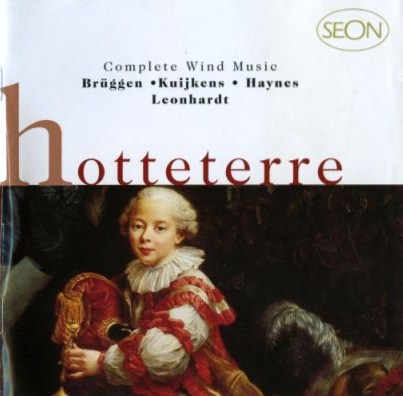 Hotteterre 'Premier flûtist français'
Barthold Kuijken fl Frans Brüggen rec/fl Wieland Kuijken va da gamba Gustav Leonhardt hpd
Sony SB2K62942
"Premier flûtist français" is how Jacques Hotteterre (1674-1763) was known in his time. His stream of chamber music for his instrument is unfailingly inventive and graceful, just like these performances by the Kuijken brothers, Gustav Leonhardt and Frans Brüggen: a high water mark in the Dutch early music tradition. PQ
Massenet
Werther
Libor Pešek
Supraphon 11 1547-2
Not perhaps the most authentic account of Massenet's tear-jerker, with a Czech orchestra (the Prague Symphony under Libor Pešek) and a totally East European cast, this is nevertheless a high-voltage, passionate experience. Recorded in 1984, apparently, in conjunction with a television production of the opera (which it would be good to see if it still exists), this has Peter Dvorsků in the title-role, with Brigitte Fassbaender as Charlotte and Magdaléna Hajóssyová as Sophie. POC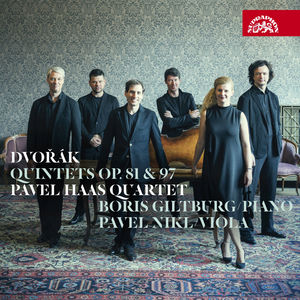 Bruckner Symphony No 4, 'Romantic'
Philadelphia Orchestra / Eugene Ormandy
Sony SBK47653
Ormandy and Bruckner? And how! You only have to A/B his Scherzo, clear as day, boasting incisive winds and proud antiphonal brass, against the overly blended and rhythmically soft-grained reading by a noted superstar Austrian maestro. No comparison. JD
Chopin Mazurkas
Antonio Barbosa pf
Centaur CRC209899
The late Brazilian pianist sailed through these infinitely varied gems as if the ink had barely dried on Chopin's manuscript: wild, spontaneous, soaring, tender, dangerous, yet always proportioned and controlled. JD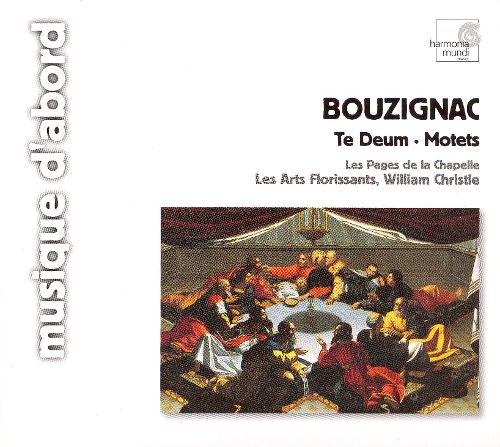 Bouzignac Motets
Les Pages de la Chapelle, Les Arts Florissants / William Christie
Harmonia Mundi HMC90 1471
Bouzignac's music is strongly individual, in places astonishingly so, ranging from the bluntly expressive to the meltingly beautiful. Here it is shaped by Christie with characteristic love and dramatic flair – don't even begin to think that this is just another French Baroque disc! LK
Debussy La mer (r1951)
Czech Philharmonic Orchestra / Roger Désormière
Dante Lys LYS262/3
Sviatoslav Richter reckoned it the most beautiful recording of anything ever made, and yet Désormière's highly distinctive 1951 La mer is only rarely mentioned in dispatches. This is a remarkable realisation, sensitively paced and phrased, and with impressive textual clarity. RC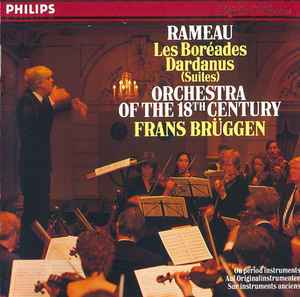 Rameau Suites from Les Boréades and Dardanus
Orchestra of the 18th Century / Frans Brüggen
Philips 420 240-2PH
Few bring such authority to Rameau's orchestral dances but these live performances ally Brüggen's unerring instincts to music of more than usually high irresistibility. Infectious rhythms, sparkling orchestral colour and harmonic strength – all are joyously present. LK
Monteverdi Vespers
Taverner Consort, Choir and Players / Andrew Parrott
Virgin 561662-2
One of Parrott's greatest achievements and still one of the finest Vespers ever despite strong recent competition, this superbly presented version catches an expert British cast of singers and players at a peak in their powers. LK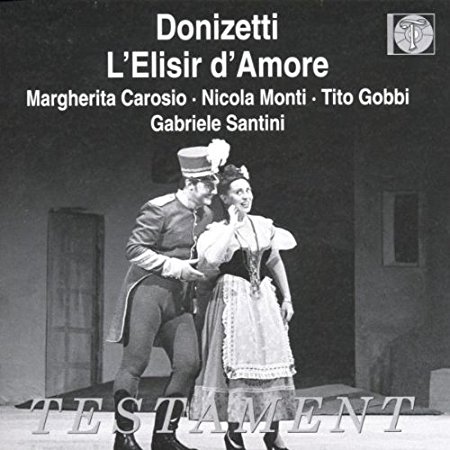 Donizetti L'elisir d'amore
Santini
Testament SBT2150
Gabriele Santini and the forces of the Rome Opera in a genuinely intoxicating recording of Donizetti's bittersweet comedy. Margherita Carosio and Nicola Monti are the youthful Adina and Nemorino. Every decade has provided strong competition, but this set stands up against them all. POC
Bach. Schubert Orchestral Works
London Symphony Orchestra;
Queen's Hall Orchestra / Henry Wood
Dutton 2CDAX2002
Wood's reputation as an honest purveyor of classics and novelties to a mostly enthusiastic Promenading public doesn't do him justice. His slender recorded legacy shows him to be a man ahead of his time; not just by performing Schoenberg and the like but rethinking the Unfinished Symphony and Third Brandenburg away from dogmas old and new, and coming up with rhythmically vital, singing performances that don't slot into any kind of tradition. PQ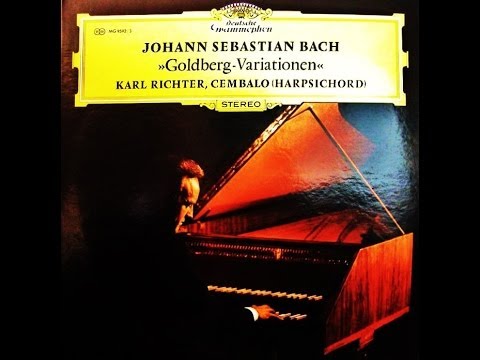 Bach Goldberg Variations
Karl Richter hpd
DG 477 6210GOM8
Imperious, expansive, overly emphatic – yes, Karl Richter's second Goldbergs can answer to various negative charges. Heard differently, the grandeur is inspiring, the sure rhythmic sense and sizeable sonorities a cause for celebration. With Richter the Goldbergs become an important event that won't be rushed. RC
Bach/Busoni Toccata, Adagio and Fugue in C (r1934)
Arthur Rubinstein pf
Naxos 8 110658
This grand transcription may forever be associated with Vladimir Horowitz's 1965 historic return, yet his rival Arthur Rubinstein arguably played it better for one of his least discussed and most incandescent recording sessions. JD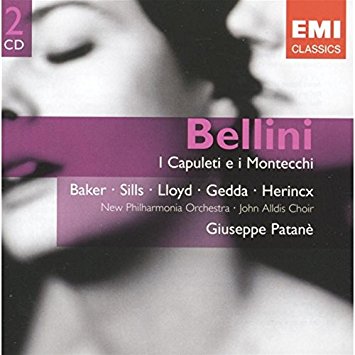 Bellini I Capuleti e i Montecchi
Patanè
EMI 586055-2
Dame Janet Baker is Romeo to the Juliet of Beverly Sills, with Giuseppe Patanè conducting the New Philharmonia Orchestra; although there are now at least half a dozen other recordings, this retains a very special appeal, catching both great prima donnas towards the autumn of their stage careers (they both retired in the early 1980s), but still in magnificent form. POC
Bach A Musical Offering
Ensemble Sonnerie
Virgin 545139-2
Top British chamber players come together in a de luxe version of Bach's great monument to canonic ingenuity, culminating in an ensemble version of the six-part Ricercar as smooth and deep as a fine single malt. LK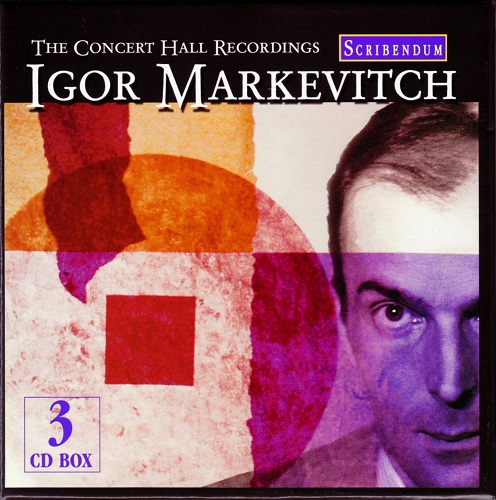 Poulenc Les biches
Monte Carlo National Opera Orchestra / Igor Markevitch
Scribendum SC014
Performed by the Monte Carlo Opera Orchestra conducted by Igor Markevitch – originally part of a two-LP set of ballets all of which had been commissioned by Diaghilev – this was the first complete recording of Poulenc's delicious score, including the seldom-heard vocal parts. Markevitch conducted many performances for the Ballets Russes in its great days, and his affection and dedication shines through. POC
Stravinsky Agon, and music by Berg and Webern
South West German Radio Symphony Orchestra / Hans Rosbaud
DG 477 089-2 GOM5
Hans Rosbaud was one of the unsung heroes of mid-20th-century music, who alongside Scherchen, Bour and Maderna, gave thoroughly rehearsed and assimilated performances and premieres of the widest possible range of music. This is his greatest achievement: Stravinsky's dazzling late ballet, as original in its way as The Rite of Spring, the Renaissance-to-Boulez idiom absorbed with total confidence. PQ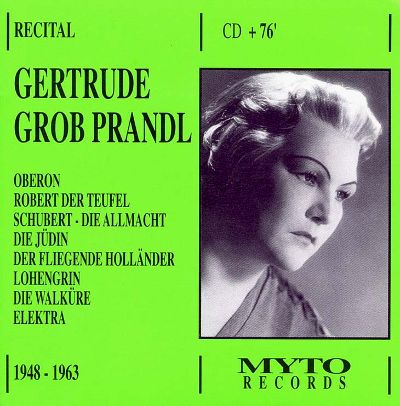 Halévy. Meyerbeer. R Strauss. Wagner. Weber Arias (r1948-63)
Gertrud Grob-Prandl sop
Myto MCD023H071
Listen to soprano Getrud Grob-Prandl make child's play of the murderous Oberon aria and you'll swear that her effortless, powerful, full-bodied and full-ranging dramatic soprano is a voice yielding nothing to her more famous contemporary Birgit Nilsson. Her Brünnhilde excerpts are pretty genius, too. JD
Purcell Fantazias for Viols
Vienna Concentus Musicus / Nikolaus Harnoncourt
Vanguard ATMCD1522
The VCM's first recording, made in the early 1960s, and still one of their most powerful and extraordinary. Here several years of careful preparation have resulted in Purcell of life-changing intensity. LK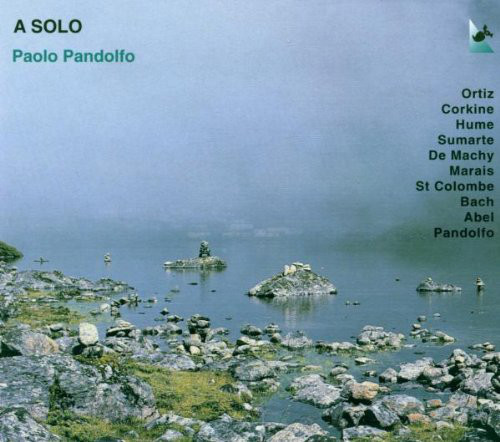 'A Solo'
Works for solo viol by Abel, Bach, Marais et al
Paolo Pandolfo viol
Glossa GCD920403
One of the most charismatic performers in Baroque music today, Pandolfo shows the full range of his sublime musicality in this tour of the solo viol repertoire, from the late Renaissance to its early Classical swansong. Prepare to be captivated by all of it. LK
Schubert Die schöne Müllerin
Peter Schreier ten Konrad Ragossnig gtr
Berlin Classics 0011 232BC
This 1981 recording finds Schreier in fresher voice than the justly celebrated Decca recording with András Schiff. Perhaps encouraged by the inspired guitar accompaniment, he takes a more ambivalent approach to the traveller's disillusionment. It's a modernist viewpoint that sees tragedy, even suicide, as the inevitable outcome; Schreier and Ragossnig have the subtlety and restraint to suggest that, perhaps next summer, another miller's daughter may be more forthcoming. PQ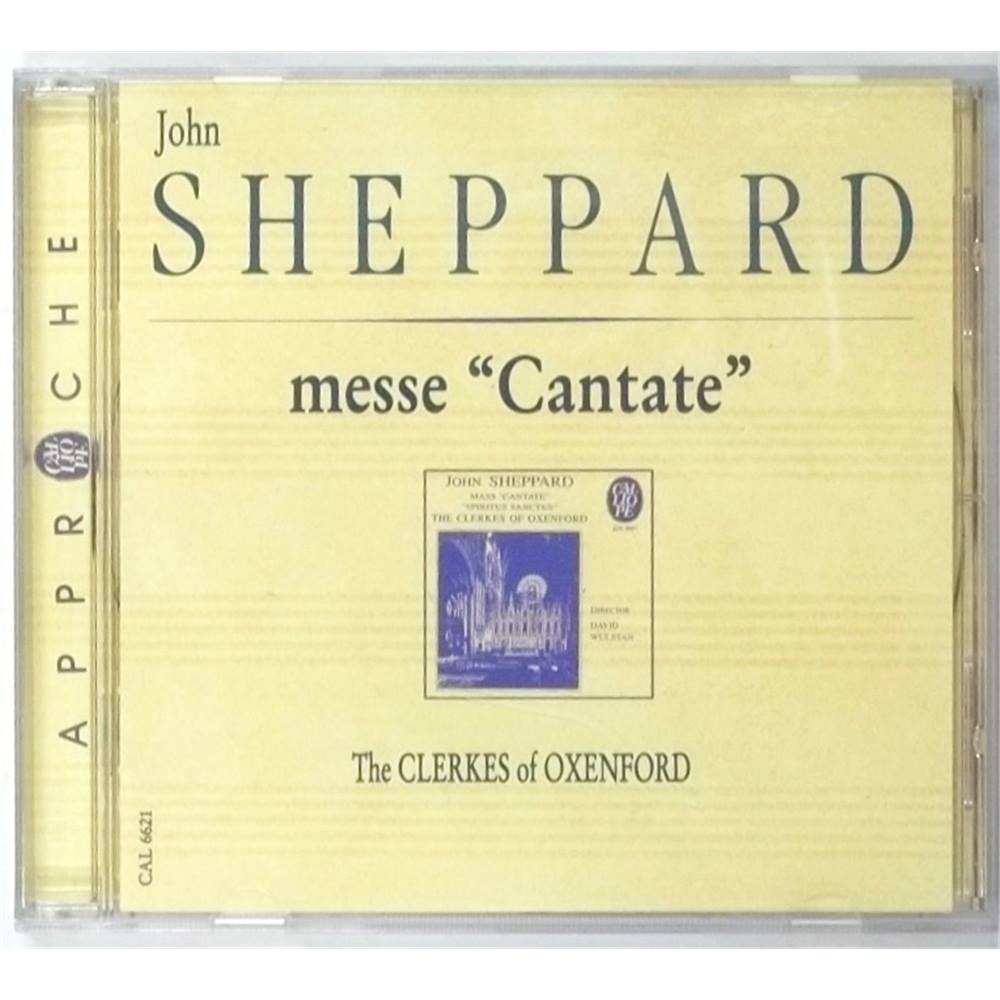 Gibbons. Sheppard Choral Works
Clerkes of Oxenford / David Wulstan
Calliope CAL6621
The Clerkes are the missing link in this amazing music between the cathedral choirs for which it was written and the smoothly blended mixed-voice ensembles that gave it a professional gloss. In fact Peter Phillips and others cut their teeth with David Wulstan. His pioneering work at discovering, editing and performing hitherto unknown masterpieces such as Gibbons's Sing unto the Lord set the agenda for all subsequent efforts; the recordings themselves – grainy viols, stratospheric sopranos – have a shocking, fragile beauty. PQ
Dvořák In Nature's Realm (r1958)
Czech Philharmonic Orchestra / Karel Sejna
Supraphon SU1915-2
One of the great musical awakenings, In Nature's Realm needs spot-on pacing and in that respect alone Karel Sejna more than proves his worth: the opening pages are full of excited anticipation, the music that follows fresh-faced and infectiously buoyant – like Slavonic Dances writ large. RC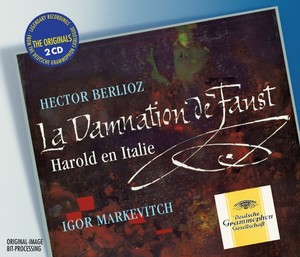 Berlioz La damnation de Faust
Lamoreux Orchestra / Igor Markevitch
DG 463 673-2GOR2
The names of the soloists may not be familiar to everyone nowadays (Richard Verreau, Michel Roux and Consuelo Rubio) but with the Lamoureux Orchestra and Elisabeth Brasseur Choir under Igor Markevitch, this is an unusually satisfying and exciting version of Berlioz's "dramatic legend". POC
Prokofiev. Scriabin Piano Sonatas Rachmaninov Preludes
Wojciech Kocyan pf
Dux DUX0389
Small label and unknown pianist deliver world-class artistry and first-rate engineering. Wojciech Kocyan not only stands ground alongside Pollini, Ashkenazy and Richter, but he also offers original insights that totally serve the music. If you see this disc, grab it. JD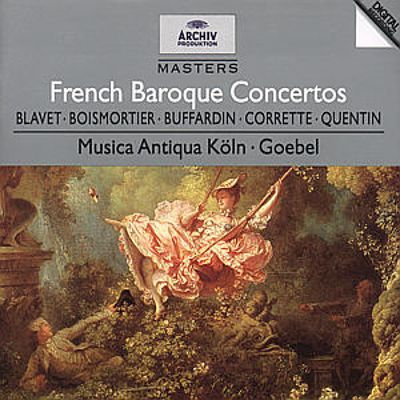 Blavet. Boismortier. Buffardin. Corrette. Quentin French Baroque Concertos
Musica Antiqua Köln / Reinhard Goebel
Archiv 447 286-2AMA
With so much excellent work over the years from MAK, this relatively early jewel has often been overlooked. Music by minor masters this may be but Goebel and his high-powered team are at their persuasive best. LK
Grisey Les espaces acoustiques
Frankfurt Museums Orchestra
Accord 465 386-2
Gerard Grisey's swansong, Four Songs for Crossing the Threshold, gained a posthumous reputation in seemingly anticipating his sudden death. But his major achievement is a cycle of ensemble works never heard complete outside continental Europe. The seven parts reinvent the musical wheel with Platonic boldness, cutting loose from the moorings of well-tempered harmony and striving instead for some distant horizon where (to paraphrase Cage) sounds are free simply to be sounds. PQ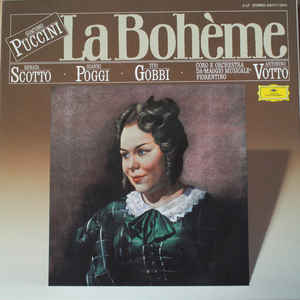 Puccini La bohème
Votto
DG 477 5618GOH2
Antonino Votto conducts an irresistible performance, with the young Renata Scotto as Mimì, Gianni Poggi as Rodolfo and Jolanda Meneguzzer as Musetta. Despite its 45 years, this more than holds its own against starrier versions old and new. POC
Wagner Magic Fire Music
Houston Symphony / Leopold Stokowski
Everest EVE9024
Is that the Mormon Tabernacle Choir backing up the 101 Strings? Are there, like, 20 harps? A pipe organ? Are the brass amplified? When Wagner's flickering flames become a psychedelic light show, you don't need surround sound, because Stoki's hot hands are in charge. JD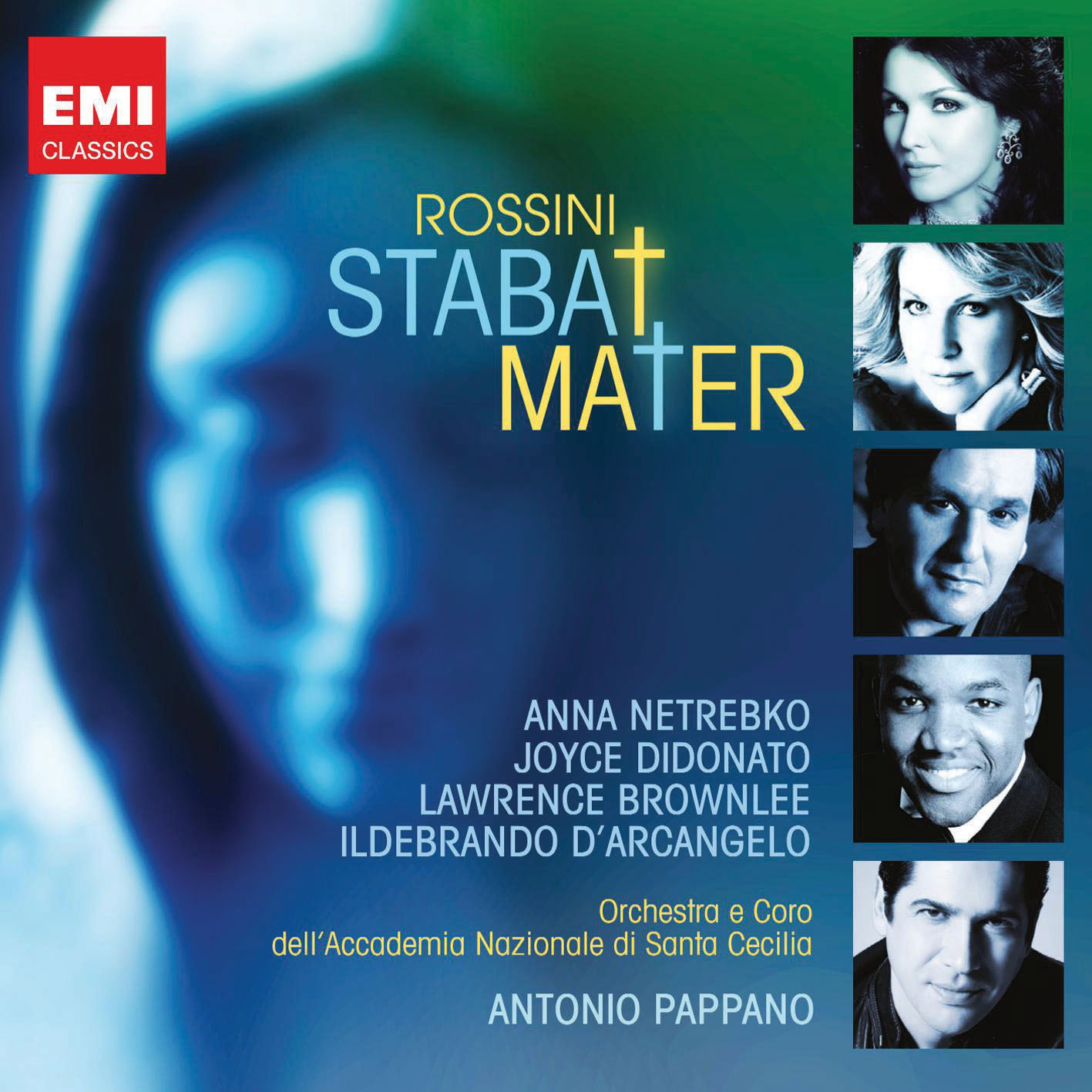 Schumann Symphony No 3, 'Rhenish'
Bavarian Radio Symphony Orchestra / Rafael Kubelík
Sony SBK48270
A Rhenish that bounds in like an eager child at play. Kubelík's Munich players sing Schumann, always flexibly and with a winning but subtle brand of rubato. Listen to the ebb and flow of third movement, its elegance, spaciousness and gentle demeanour…the way it addresses you, always personally. RC
Meyerbeer Lieder
Dietrich Fischer-Dieskau bar Karl Engel pf
DG 477 5270GOM9
This is one of Fischer-Dieskau's least known yet most riveting recitals; a vocal tour de force from 1974 that found the prolific baritone at the height of his Protean powers. JD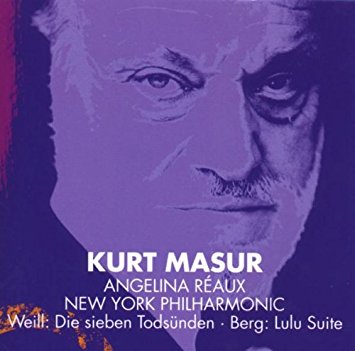 Weill Die sieben Todsünden
New York Philharmonic / Kurt Masur
Teldec 4509 95029-2
Kurt Masur and the New York Philharmonic give the Brecht-Weill ballet chanté a sumptuous reading, with the quartet provided by members of Hudson Shad, and Angelina Réaux finding a touching vulnerability in her depiction of the split-personality heroine. POC
Mahler Das Lied von der Erde
Brigitte Fassbaender mez Thomas Moser ten Cyprien Katsaris pf
Teldec 2292 46276-2
This was the world premiere recording of Mahler's version for voice and piano. Brigitte Fassbaender gives one of her most intense readings of this work, that was so closely associated with her in the later part of her career. The tenor soloist is Thomas Moser, with Cyprien Katsaris playing the fiendishly tricky piano reduction. POC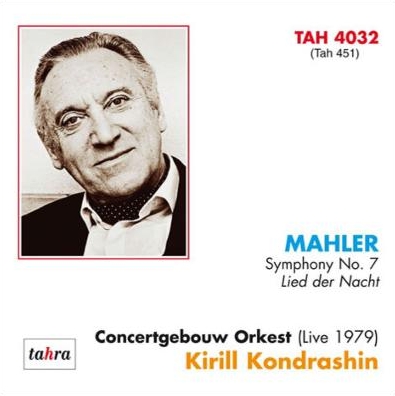 Mahler Symphony No 7
Concertgebouw Orchestra / Kyrill Kondrashin
Tahra TAH451
Something of a dream disc, this: the great Mahler orchestra cajoled into playing far beyond its comfort zone by one of the most underrated of all conductors (and in superbly balanced engineering), given that his Russian music recordings attract unanimous enthusiasm and yet his equally staggering gift for German and French music remains unremarked upon. His Mahler never lets go; his swift tempi make perfect sense in this most discombobulating of symphonies; no agenda is at play and yet the piece is never reduced to a concerto for orchestra. Much more is out there, in European and American radio archives: when will we hear it? PQ
Couperin Leçons de Ténèbres
Emma Kirkby, Judith Nelson sops Academy of Ancient Music / Christopher Hogwood
L'Oiseau-Lyre 444 169-2OM
Later versions may be more polished but this is a noble and supremely tasteful effort; Kirkby and Nelson were perfect partners, and the young Kirkby's angelic descent on the melismatic opening of the Second Leçon can still raise goosebumps. LK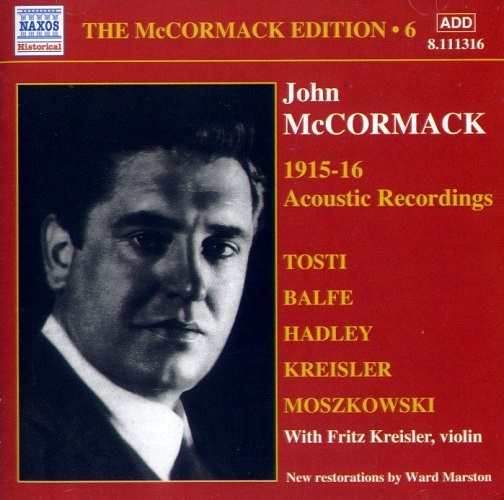 J Airlie Dix The Trumpeter (r1915)
John McCormack ten with orchestra
Naxos
The effect of this song as rendered by McCormack, still in magnificent voice in March 1915, is beyond the reach of words. McCormack projects a combination of heroism and heartbreak. The line "I'm calling 'em home…" is in itself almost too much to bear. RC
Tchaikovsky Symphony No 4 (1974)
New York Philharmonic / Leonard Bernstein
Sony SMK47633
A big, tragic Tchaik Four, with bruising fanfares and deep, pensive shadows that fall across much of the quieter music. There's the occasional scrappy patch but the sense of inner conflict and, in the second movement, of nostalgic yearning, is incredibly moving. RC
To find out more about subscribing to Gramophone, the world's leading classical music magazine, please visit: gramophone.co.uk/subscribe