Video preview
The recordings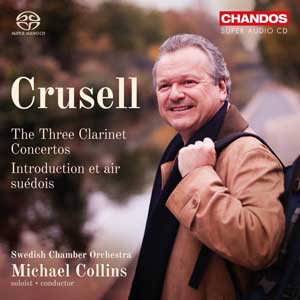 Recording of the month
Crusell Clarinet Concertos
Swedish Chamber Orchestra / Michael Collins cl
Chandos
These three early-19th-century concerto showpieces delightfully bring out the best of the clarinet as an instrument, and Michael Collins as a player of real virtuosity and character. Enjoy!
Read the review | Download from Qobuz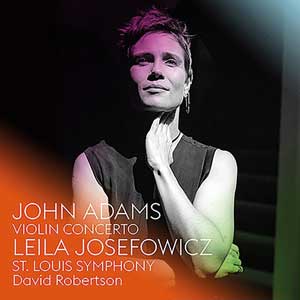 Adams Violin Concerto
Leila Josefowicz vn St Louis Symphony Orchestra / David Robertson
Nonesuch
Leila Josefowicz returns to the Adams concerto on record 16 years since her last version, and triumphs, bringing to it thrilling drama, individuality and insight.
Read the review | Download from Qobuz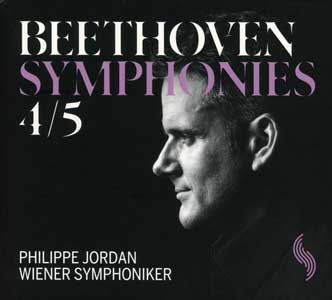 Beethoven Symphonies Nos 4 & 5
Vienna Symphony Orchestra / Philippe Jordan
Wiener Symphoniker
This is turning out to be a cycle well worth following; as with January's Nos 1 and 3, this pairing reveals maestro and musicians in a perfectly shared vision.
Read the review | Download from Qobuz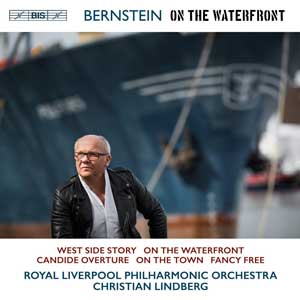 Bernstein Orchestral Works
Royal Liverpool Philharmonic Orchestra / Christian Lindberg
BIS
Anyone looking to discover Leonard Bernstein's own music in his anniversary year would do very well to start here: an album full of rhythm and life.
Read the review | Download from Qobuz
Audio Editor Andrew Everard writes: 'A wonderfully open and dynamic recording of these Bernstein favourites, played with real swing and attack by the RLPO under Christian Lindberg, and captured with great vitality by Fabian Frank in the Liverpool Philhamonic Hall. Rich, detailed and spacious, with a convincing soundstage – especially in the Qobuz 'hi res' download, which presents the music in the 96kHz/24bit format in which it was recorded.'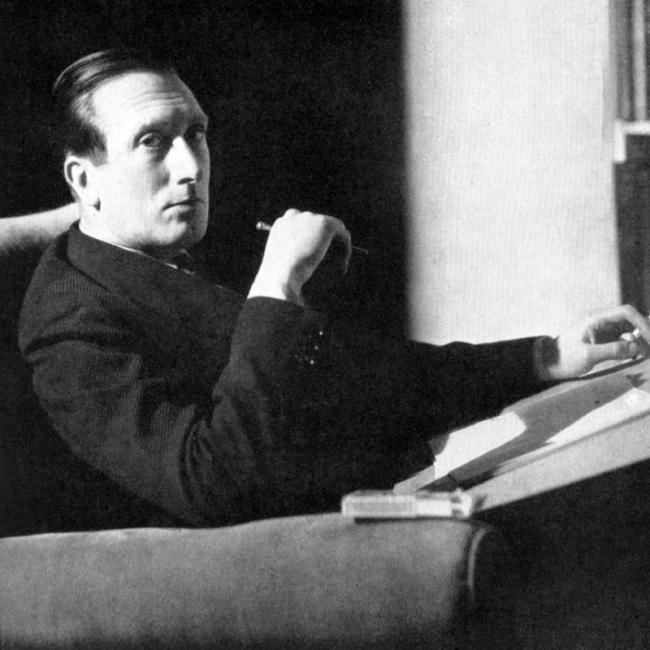 Walton Viola Concerto. Orchestral Works
James Ehnes va BBC Symphony Orchestra / Edward Gardner
Chandos
Edward Gardner's Walton journey continues with another superb release, and another superb soloist – this time James Ehnes in the Viola Concerto.
Read the review | Download from Qobuz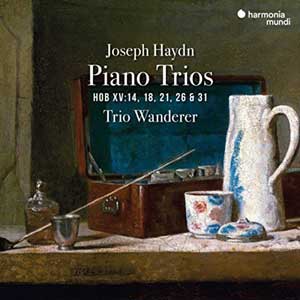 Haydn Piano Trios
Trio Wanderer
Harmonia Mundi
When our resident Haydn advocate – David Threasher – suggests I listen to a new recording of the composer's piano trios, it would be remiss not to! Played and recorded with great clarity throughout; a wonderful release.
Read the review | Download from Qobuz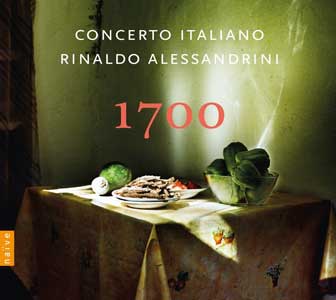 '1700'
Concerto Italiano / Rinaldo Alessandrini
Naïve
The strong sense of ensemble generated by Rinaldo Alessandrini and his impeccable colleagues makes for a delightful, elegant and thrilling visit to the musical world of 18th-century Italy.
Read the review | Download from Qobuz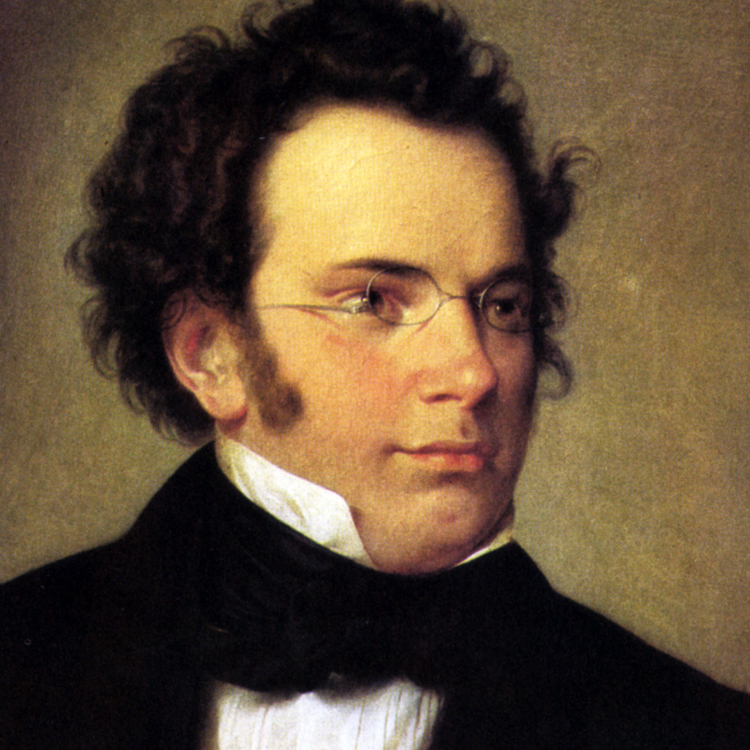 Schubert Piano Sonata No 21. Four Impromptus
Marc-André Hamelin pf
Hyperion
All new recordings by Marc-André Hamelin, one of our most inquisitive and virtuosic pianists, are eagerly anticipated; that this Schubert set should earn our critic's high recommendation demonstrates why.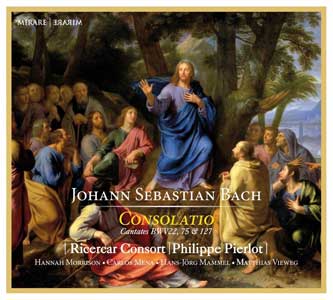 JS Bach Cantatas
Sols; Ricercar Consort / Philippe Pierlot
Mirare
Three Bach cantatas united by the theme of consolation. All are beautifully, eloquently and movingly sung, matched throughout by excellent playing from the Ricercar Consort led superbly by Philippe Pierlot.
Read the review | Download from Qobuz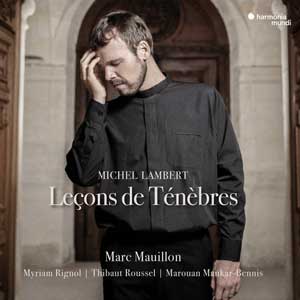 M Lambert Leçons de Ténèbres
Marc Mauillon bass et al
Harmonia Mundi
Marc Mauillon's interpretation lends a strongly personal and communicative power and intimacy to a recording of these contemplative works written for the darkening days of Holy Week.
Read the review | Download from Qobuz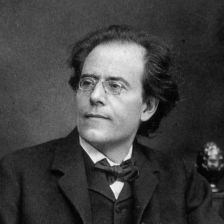 DVD/blu-ray
Mahler Symphony No 1
Leipzig Gewandhaus Orchestra / Riccardo Chailly
Accentus
An opportunity to hear Riccardo Chailly's insight into Mahler's First Symphony, both from the perspective of the podium through this filmed performance of 2015, and in interview.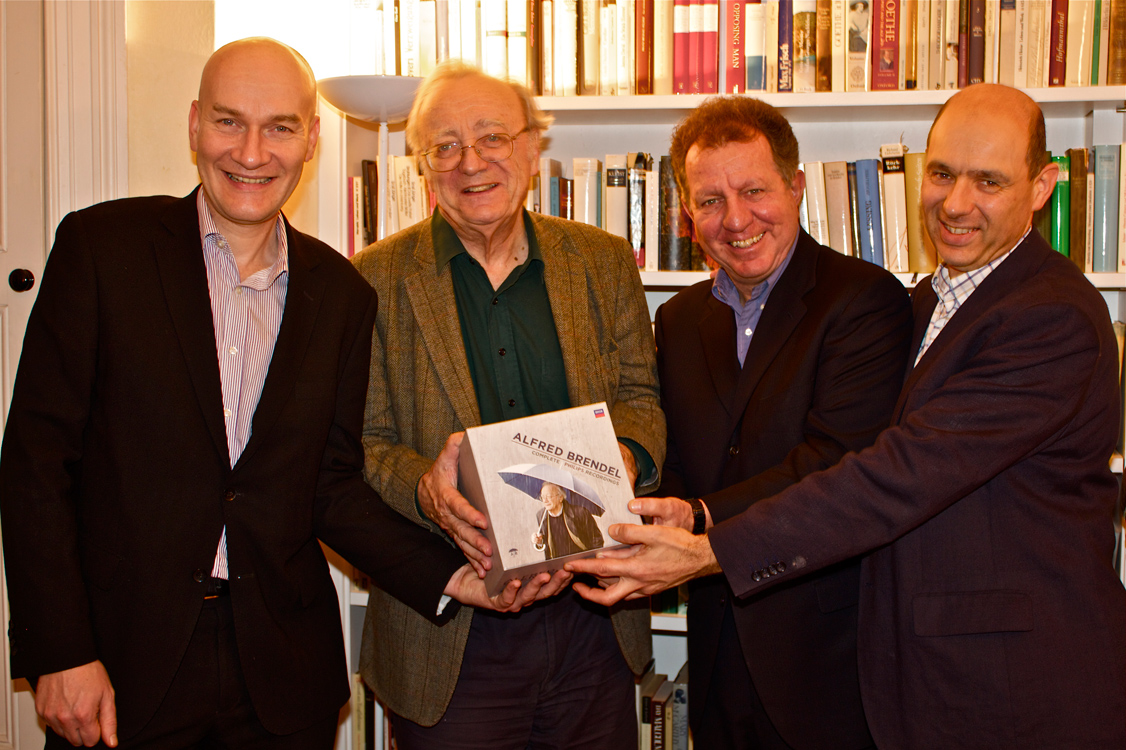 Reissue/archive
Schumann Piano Concerto
Alfred Brendel pf Vienna Philharmonic Orchestra / Sir Simon Rattle
Decca
'An essential addition to the Brendel discography' writes critic Harriet Smith.
Read the review | Download from Qobuz