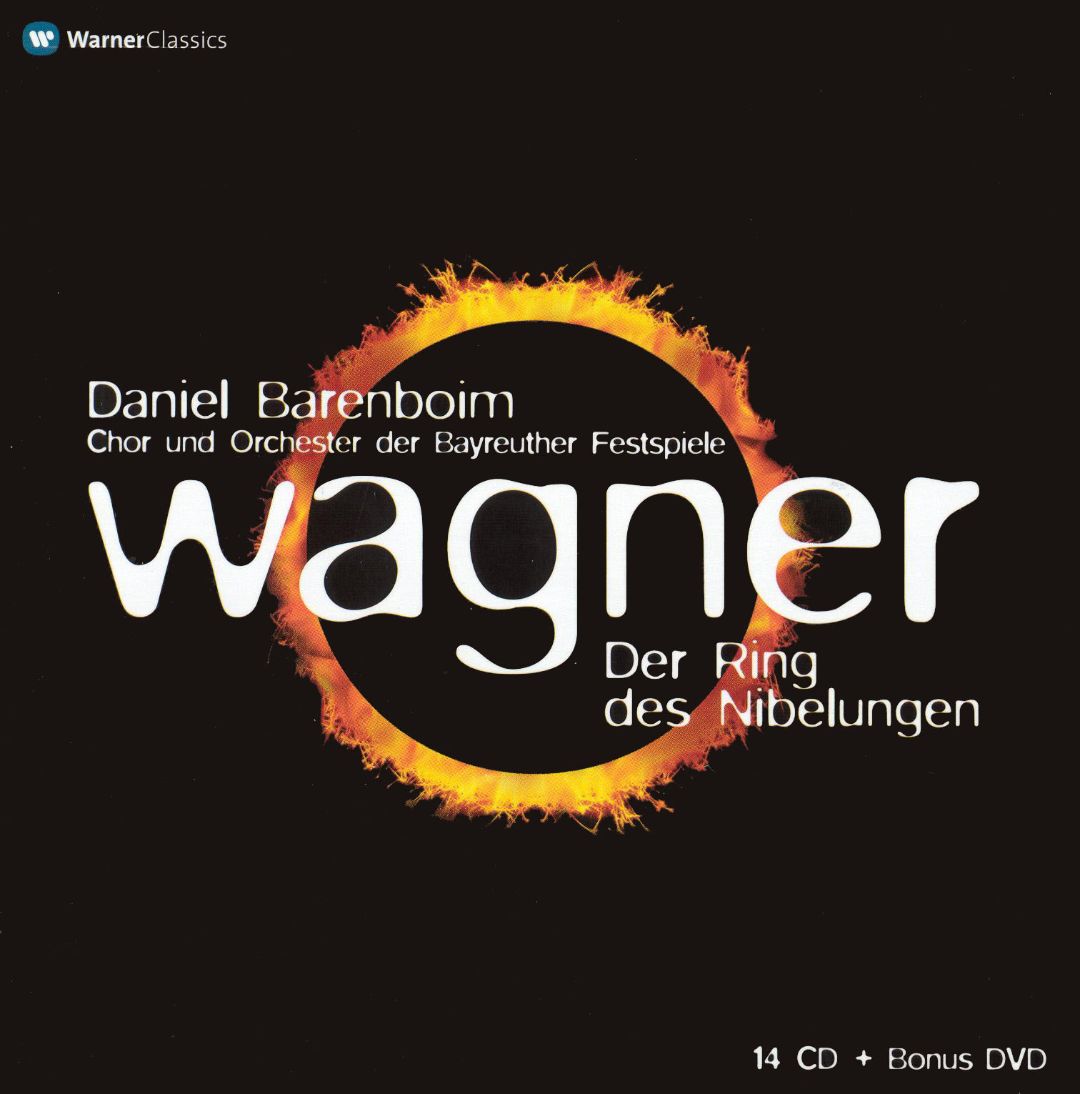 Revisiting the first act of the 1964 Georg Solti/Decca Götterdämmerung is to be reminded of this first-released Ring's virtuoso orchestral playing at the service of the score, inventive casting, and the bold attempt by John Culshaw's recording team to use (and sustain for long periods) distinctive acoustics on the voices in particular scenes and "block" out an aural stage production with wide cross-speaker stereo moves. They also alternate the aural equivalent of filmic close-ups (the first Gibichung scene) with grand, open-air widescreen audio pictures. If the (in)famous sound effects have dated, not much else has, save Wolfgang Windgassen's tired Heldentenor. The Gibichungs – compelling vocal actor Dietrich Fischer-Dieskau, Gottlob Frick as subtle and quiet as you'll hear him, the vulnerable Claire Watson – recreate their plotting scenes as studio theatre, using the dynamics Wagner wrote. Birgit Nilsson runs the gamut of dynamics and colour but does not yet manage the extra-human generosity of the Immolation.
Solti is strong on the placing of orchestral Hauptstimmen and attending to drama and text, but transitions (Wagner's "most subtle art") can be disappointing. When the Third Norn takes over the rope and the narration, or Brünnhilde in the Dawn Duet calls on the gods to witness the deeds of their half-human offspring, Solti is toiling away in the saltmines of the rhythmic detail below. But by the time of Götterdämmerung the VPO had become accustomed to his snatching at strong accents and worrying rhythmic cells. Listen to Roland Berger's horn section in the tricky little fills with which Wagner peppered the climax of the Dawn Duet, or Willi Boskovsky's strings dancing along the Rhine with Siegfried's boat. With its souvenirs of Kirsten Flagstad and George London, of Hans Hotter caught late but in stereo, and a host of leading German interpreters, the Decca Ring (at present the 12th in chronological order!) is still a contender.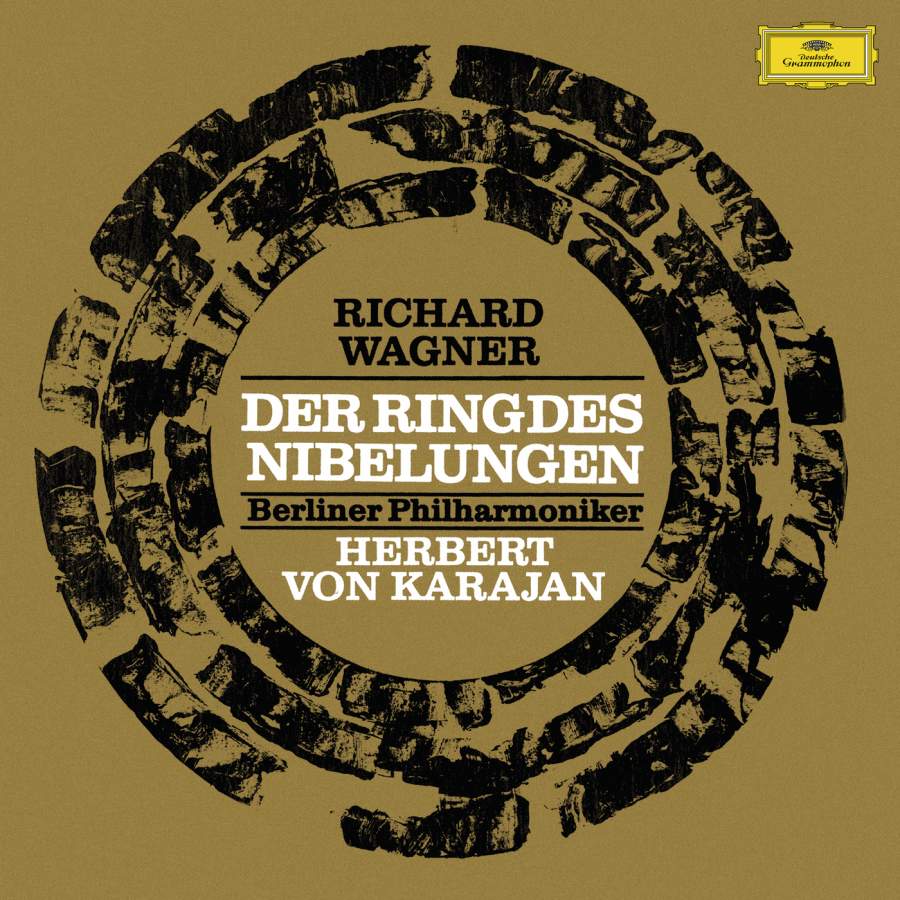 Herbert von Karajan's DG rejoinder – recorded in anticipation of "live" Salzburg Easter Festival performances (available in poor sound from Memories) – is a curate's egg of eccentric casting and alternate extremes of violence and lyricism. Little expression, and even less colour, is a general diktat for Karajan's singers, apart from Jon Vickers's Siegmund, Gundula Janowitz's Sieglinde, Régine Crespin's Brünnhilde and Dietrich Fischer-Dieskau's Wotan in Rheingold. Karajan's villains – Fafner, Hunding and, especially, Karl Ridderbusch's Hagen – are neutered by their chief's musical coaching. The final act of Götterdämmerung is a microcosm of the performance at its most and least interesting. Never a conductor of the text, Karajan intuits that something momentous is afoot when the Rhinedaughters prophesy Siegfried's fate, conjuring two vast, gloomy climaxes. His Siegfried, Helge Brilioth, fields an attractive, youthful timbre. But Ridderbusch and the huntsmen stalk the hero with all the menace of a Tyrolean glee club, unlikely pianissimito match, and Siegfried's story of his young days is upstaged by orchestral experiments with rhythm and dynamics. The Funeral March mixes crude glorification with soft-centred glissandi. The Gutrune scene is inaudible from everyone, but…the Immolation is, tout court, one of the greatest on record, Helga Dernesch's strong lower register and risky gleaming top combining with unmannered conducting and a Reginald Goodall-sized final conflagration.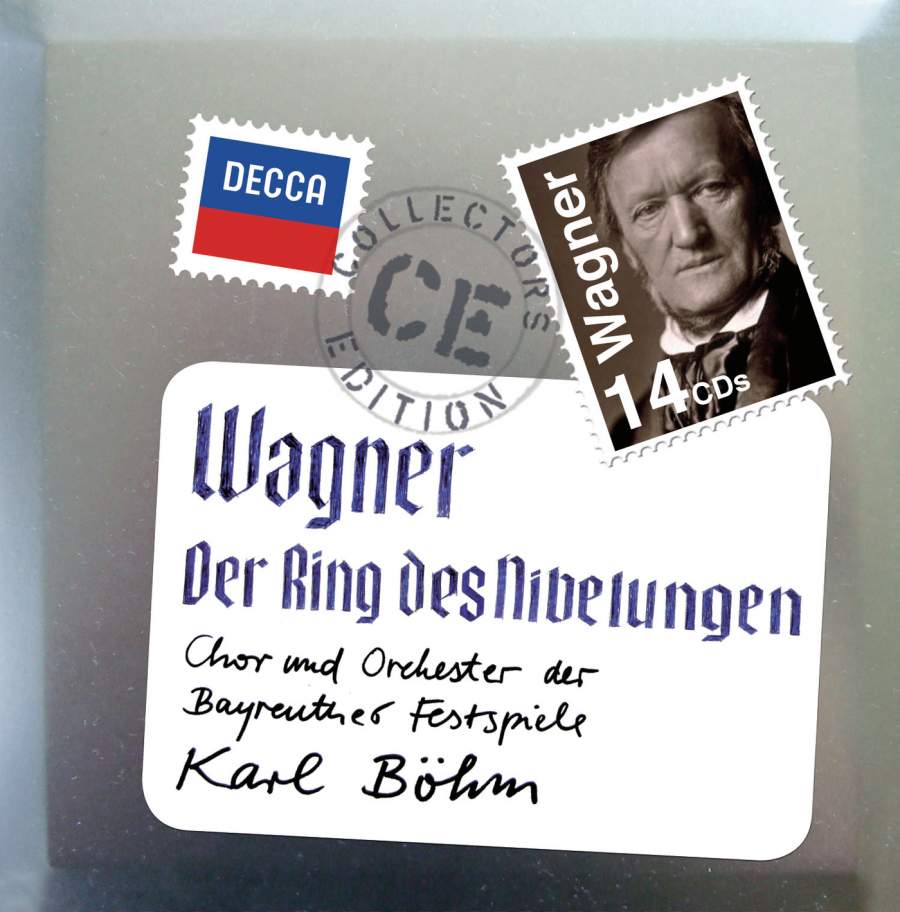 Philips belatedly put out the first official Bayreuth Ring in 1973, issuing DG-recorded performances from 1966‑67 under Karl Böhm. The principals are just on the right side of personal vocal age barriers. Windgassen's Siegfried is in sappier voice than for Decca, and he adds an enjoyably ambivalent Loge; Nilsson shows the bonus of Wieland Wagner's work on her character; Theo Adam's sovereign Wotan is caught too early in its career; Erwin Wohlfahrt's scary, intense Mime is one of the role's great impersonations; veterans Gustav Neidlinger and Josef Greindl still manage unmelodramatic readings of Alberich and Hagen. However, many other roles are unwisely cast or poorly done. The recording is not one of the great essays at pointing microphones in the Festspielhaus. The mistakes in ensemble are hard to square with Festival standards, or with Böhm's customary precision. Most vitally, his conducting sounds vague and unconnected either to the work or to any distinct view of it, gainsaying the set's vocal and dramatic pleasures.
The meeting of Brünnhildes
In the winter of 1948‑49 the underrated Rudolf Moralt recorded the cycle an act at a time for Austrian Radio. Large-voiced Günther Treptow carries both Siegmund and Siegfried with real pianissimi and poetry. Gertrude Grob-Prandl (as the last two Brünnhildes) fields a genuinely heroic voice, fearlessly used, but with little sense of her text. Ferdinand Frantz sings the three Wotans better than he was to do for Furtwängler, and he is a bass (as Wagner intended), but his noble neutrality can be plain dull. Senior citizen Julius Pölzer is a broad, wily Loge. The Vienna Symphony Orchestra play attentively for Moralt's lively, fluent, consistently inventive baton – and were recorded with some punch.
Fritz Stiedry leads a 1951 Metropolitan Opera cycle with poor playing that gives credibility to the rumours that deafness hampered his later performances. Walküre is worth it alone for the sparks-striking Act 3 meeting of Brünnhildes of the future (Astrid Varnay, here as Sieglinde) and the past (Kirsten Flagstad, in good vocal order). Helen Traubel then takes over Brünnhilde, although her bright, forward, well studied soprano has no serious note above a G. Set Svanholm is an almost heroic but wearyingly one-dimensional Siegfried.
Wilhelm Furtwängler was the ultimate Ring experimenter, the bender of bar-lines, the constructive thief of time, the manufacturer of extraordinary tempo and dynamic gradations. Leitmotifs are integral hints in the musical structure rather than stick-out signposts. Limpet-like attention to the drama is achieved by timing and musical tension. With the Italian orchestras of his only post-war Rings Furtwängler eschews virtuosity in favour of speeds and effects where all the notes can be clearly played. These performances were cast as if the singers were instrumentalists. Furtwängler could have had Hans Hotter, but he took Ferdinand Frantz, the "straighter", less word-colouring singer. He stuck with Flagstad in 1950 for her grand, unfussy vocalisation of Brünnhilde, and preferred Martha Mödl to Varnay in 1953 for similar reasons. Only the complete Flagstad Brünnhilde in reasonable sound (Milan), Julius Patzak's unclichéd, even tragic Mime (Rome), Ludwig Suthaus's masculine, stable Siegfried (Rome), and much of Martha Mödl's emotive Brünnhilde (Rome) are essential vocal listening. But Furtwängler in this music is mandatory: take Rome, without horrid cuts in the Wotan Monologue and Wanderer/Siegfried scene.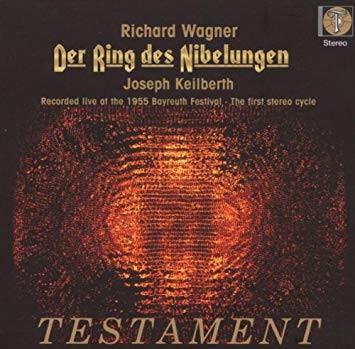 Back to Bayreuth
The 1955 Bayreuth performances, now unlocked from the Decca archive by Testament, represent the fourth successive Festival that the same basic cast had performed the cycle together under Joseph Keilberth and supersede issues from 1952‑53 under this maestro. Decca's engineers achieved an integrated sound picture of the unique orchestral layout and a voice/orchestra balance superior to previous competitors. Keilberth was an emotional guide to the drama who caught the listener up in the heat of the moment (broad, but so spontaneous, climaxes as Siegfried crosses the fire or journeys into the Rhine) rather than taking a long pay-off view of the score. Hans Hotter's bass-baritone is the Shakespearean-actor master of inflection, colour and insinuation, pulling off all kinds of nuances at the second "Das Ende!" ("the end", a frightened, off-the-voice pianissimo, staring down the wreck of his plans) or "Er vernichtete dich – und mich" ("it would destroy you – and me", the Wanderer's unheeded advice to Siegfried, just before the spear is broken). Astrid Varnay's Brünnhilde is the great conveyor of mood and demeanour through the voice – distress, anger or love all find their own distinctive colouring. Her Brünnhilde – one of the most potent rediscoveries of the recorded Wagner archaeology – is a halfway house between the grandeur of Flagstad and more feminine, psychological readings of recent times.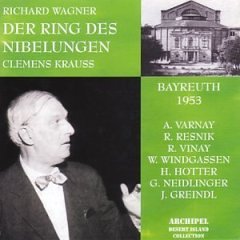 Clemens Krauss was a "stop-goer" – the pulse was swift and the textures light, but space and stillness were allowed for moments of dramatic grandeur (Brünnhilde announcing death to Siegmund, or her reflective dialogue with the gods in the Immolation) and contrasts of speed used to mark character (before their fight Siegfried is very fast, Fafner very slow). He steered and shaped his singers with the touch of a mature Lieder accompanist, conjured a dark hue for the Todesverkündigung and delivered music for fire and water in a most impressionistic manner.
Krauss's cast was the start of the regular Bayreuth kernel that serviced The Ring between 1952 and 1958. In addition to Varnay and Hotter – who had created his Walküre Wotan under Krauss's tutelage – there were Gustav Neidlinger's Alberich, Josef Greindl's Hagen, Windgassen's Siegfried and a variety of Walsung twins (Krauss had Regina Resnik and Ramon Vinay, the latter a nonpareil among masculine, baritonal Siegmunds). Krauss's rhythmic precision and lighter support pushed these singers harder than Keilberth or Knappertsbusch but with no loss of drama or emotion. He's near, or at, the top of the tree.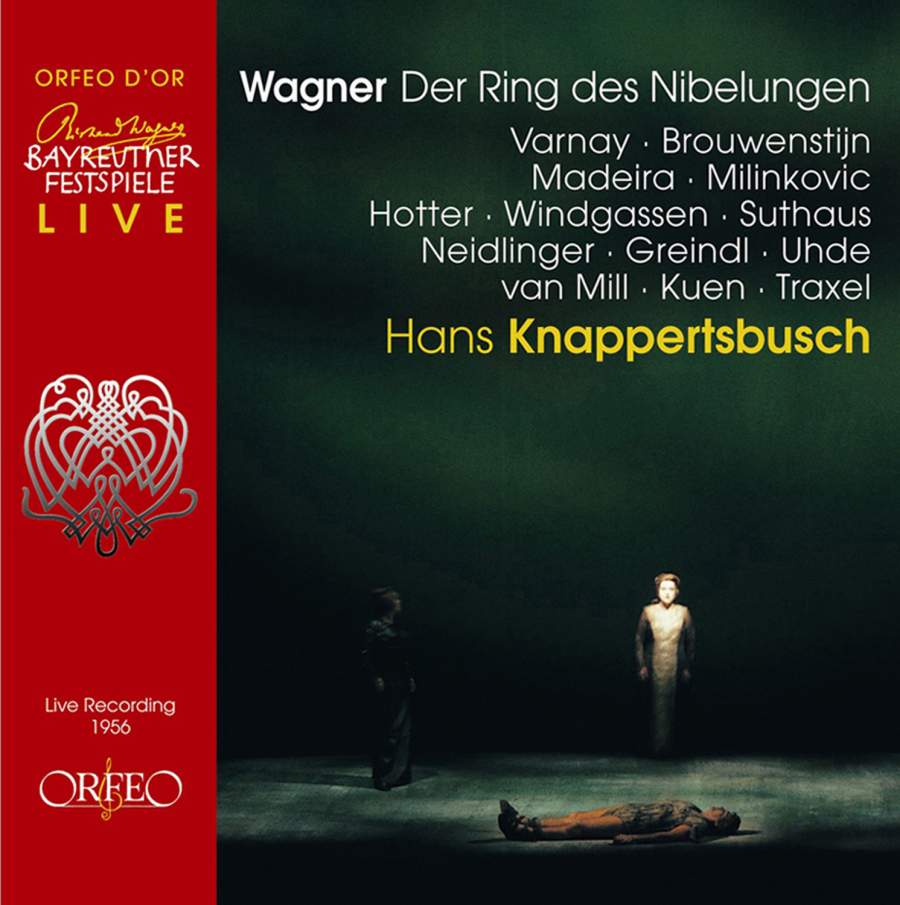 Hans Knappertsbusch presents the score in huge blocks of sound and tempo with well defined, weighty rhythms, interspersed with unmarked (though apparently traditional) ritardandi. At times (much less frequently in 1958) he lets slip the reins in a near-perilous attempt to make chamber music with his vast ensemble. The same mistakes are repeated (with three different Siegmunds in Walküre's Act 1 or with offstage Siegfried in Götterdämmerung), and he also rearranges the vocal distribution of the Valkyries and rides roughshod over cast members who can't keep up (or hold back). Yet these "Kna" performances represent a high water mark of the improvisational, grand Romantic approach. In addition to soloists discussed elsewhere, work of note comes from Ludwig Suthaus's word-weighing Loge, Jean Madeira's fey Erda, Josef Traxel's Lieder-styled Froh, another great Festival Mime in Paul Kuen and, in 1958, Bayreuth role debuts from Vickers's Siegmund (up for an interesting stage/pit battle of wills) and Birgit Nilsson's Sieglinde (already not her role). The 1958 performance is by far the best played-in and delivered, with some stimulating new castings in the basic team and, as happened with his Parsifals, a lighter and swifter hand on the tiller from Knappertsbusch himself.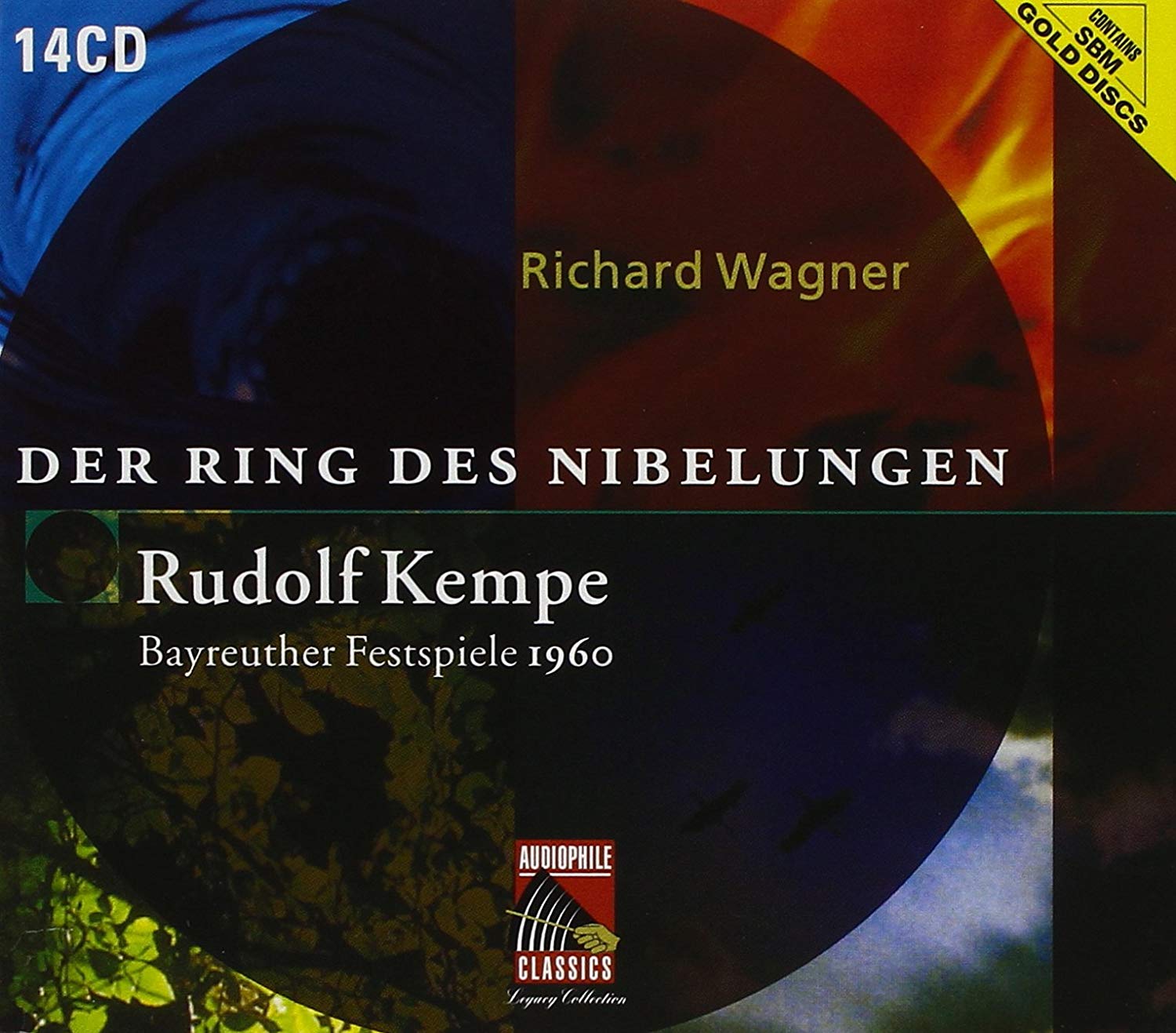 "Just about everything is too loud" was the watchword of Rudolf Kempe in Ring-conducting most aware of (and capable of realising) the subtlest dynamic gradations. It was also highly drama-conscious, held divergent acts (Walküre's second) together like a vice, and fielded the widest colour palette (his Fire Music is tangibly different everywhere it occurs). All this was known from his 1950s Covent Garden work (a quality 1957 cycle can be privately sourced) but, regrettably, Kempe's most accessible Ring on disc (Bayreuth, 1960) was not well cast. Only after unrealised Wotan performances (Hermann Uhde/Jerome Hines) and an off-form Siegmund and Sieglinde comes some measure of vocal security from Nilsson's Brünnhilde and Hans Hopf's surprisingly malleable Siegfried. But the hand of a master conductor can be heard in every scene with Kempe's old sparring partner Otakar Kraus as Alberich, or in Walküre with Astrid Varnay, and throughout the first two acts of Siegfried and the first of Götterdämmerung. Later, superior Bayreuth performances can be accessed on Myto and via the net.
Reginald Goodall's reputation as a teacher will remain; will his own actual performances? Emile Belcourt's dry Loge, Derek Hammond-Stroud's tragic, laser-clear of diction Alberich, Norman Bailey's true god of a Wotan/Wanderer, Rita Hunter's thoughtful, human Brünnhilde, and the gleaming, never forced bel canto of Alberto Remedios's Siegmund and Siegfried all suggest that they will. ENO's orchestra studied long hours with Goodall and had key soloists like John Lawley's ever-mellifluous oboe. Goodall's conducting mentors seem to have been Erich Kleiber (for grandeur and clarity) and Hans Knappertsbusch (for weight and paragraphing). He could draw astonishing implosive climaxes (the Nibelungs bringing up the gold), hold together huge spans (all of Götterdämmerung Act  1 seemingly in one), and build up massive momentum (a Ride of the Valkyries with four future Brünnhildes in the cast). Occasionally, on rehearing, the constant monumental classicism is wearing – everyone sounds noble in this Ring and one yearns for a bit of dirty sound or playing. But…Carlos Kleiber loved it.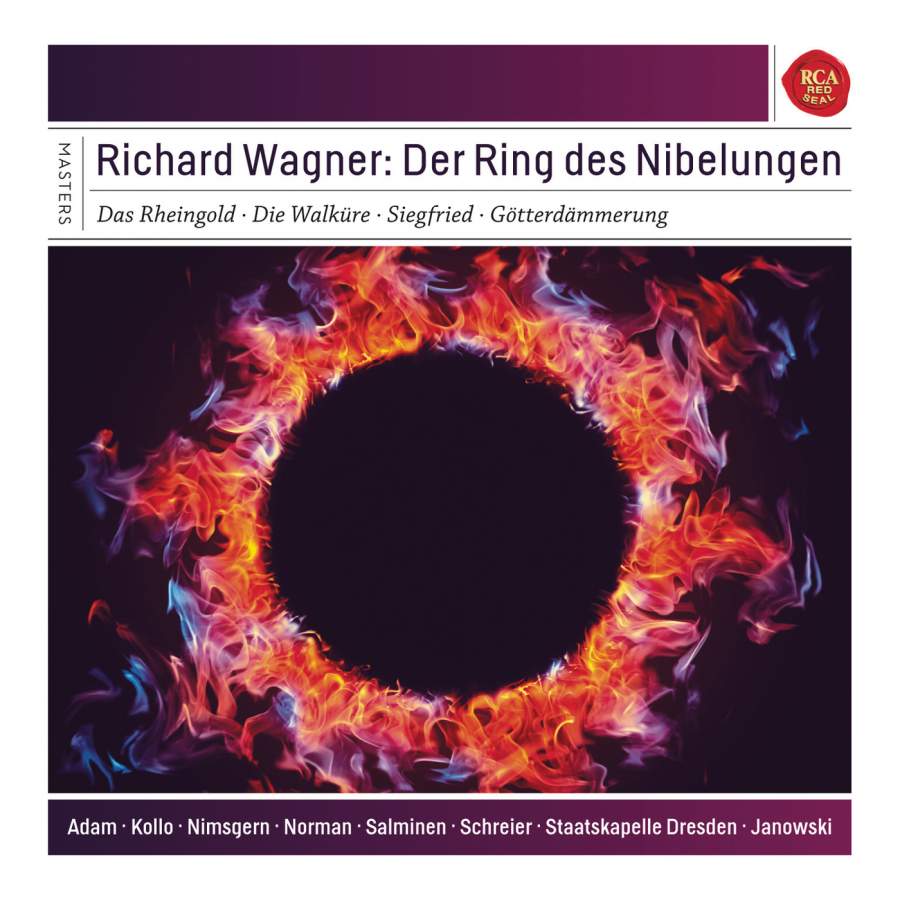 Levine's suave beauty
The first digital cycle to appear on disc had the Dresden Staatskapelle for its orchestra, Cheryl Studer, Hanna Schwarz, Kathleen Kuhlmann and Anne Gjevang among the Valkyries, and Lucia Popp as Wellgunde. As Alan Blyth noted, 'Marek Janowski sees the cycle more as the culmination of what has gone before in the 19th century rather than as a new art'. His light, pulse-aware conducting recalls the Mahler-trained Artur Bodanzky's and anticipates period-instrument sonorities. Siegmund Nimsgern's drawn, neurotic Alberich, Peter Schreier's transparently intelligent Loge and Theo Adam's mature Wotan carry Rheingold. Apart from Jessye Norman (never a Sieglinde) and Matti Salminen overdoing the shouting as Hagen, the casting remains imaginative with Jeannine Altmeyer's pointedly youthful, stylish Brünnhilde, Rene Kollo as a versatile Siegfried whose somewhat monaural tone is outweighed by acute dramatic intelligence, a Peter Schreier Mime even more completely assumed than his Loge and Theo Adam's oracular wisdom and purity of line paying dividends in Wotan's confrontation with Siegfried.
Both James Levine and Bernard Haitink committed their Rings to disc very early in their respective theatre careers with the work and their studio records remain disappointments. James Levine's Karajan-like alternation of drama and lyricism was recorded with a suave beauty and homogeneity of sound: the brass dominate where appropriate without excessive heft; the strings sing with a sweetness that is almost Viennese. The playing throughout is a wonderful tribute to Levine's stewardship. Unruffled nobility remains the key to Metropolitan Opera House performances that DG also took from Brian Large-directed telecasts for its DVDs.
With the exception of Siegfried (a more imaginative Siegfried Jerusalem replaced the stiffly cultivated Reiner Goldberg onstage), the major soloists remain consistent to both versions. Hildegard Behrens is an impassioned, feminine fireball of a Brünnhilde, one of the strongest recent interpreters of the role. James Morris phrases Wotan's long vocal lines to honeyed perfection but there is little detailed attention (or colour) in his word-handling. The lower voices are the high-ranking Germans you would expect, including a last bow for Christa Ludwig's Fricka and Waltraute, and Ekkehard Wlaschiha's burly Alberich. All are smoothed out by their maestro into Legatoland purity. The stage production DVDs will please ultra-conservatives who think that a "return to what Wagner intended" means recreating in three dimensions assorted Romantic German stage pictures from the years 1876-1940.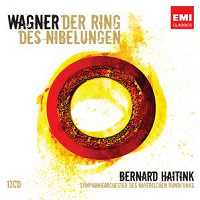 Wagner-loving EMI executive producer Peter Alward cast his Bernard Haitink Ring with John Culshaw-like pizzazz but without his luck at pulling off hunches. An ex-Wotan Alberich (Theo Adam) is dull and over-noble, a great Lieder-singer Gunther (Thomas Hampson) merely fussy, a label co-star Woodbird (Kiri Te Kanawa) unclear, and a flyer as Brünnhilde (Eva Marton) has the right weight and timbre, starts well in Walküre, but by Götterdämmerung is in vocal crisis. Haitink's conducting has been summarised aptly by Arnold Whittall as "a continuing search for an identity, a quest for a distinctive, personal quality within a relatively orthodox reading of this familiar yet formidable work". Fine singing from James Morris (more relaxed than for DG, with some true piano dynamics in the Monologue), Jerusalem (Siegfried), Heinz Zednik (Loge), the Frickas (Marjana Lipov≈ek and Waltraud Meier) and Peter Haage's Mime. And, when Marton is not under stress, she can sound as grand as the Golden Age. But it's no substitute for the drama that Haitink, the master of Bruckner, Mahler and much else, is not creating here in musical terms.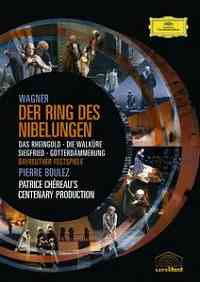 For Bayreuth's centenary Ring Patrice Chereau staged a visual classic of Italian-influenced French beauty with trendsetting characterisations. Sets and costumes move from the 18th century to the early 20th in a drama inhabited throughout by real people. The first televised Ring, this Pierre Boulez cycle had casting decisions made with a prime eye to acting ability and looks – and has never been a priority to listen to without the pictures. Seen as well as heard, the journeys of Gwyneth Jones's generous Brünnhilde, Donald McIntyre's scheming bad loser of a Wotan, or Heinz Zednik's ultra-Jewish Mime are both compelling and inevitable. The innovations of composer/conductor Boulez brought fast and light textures, with virtuosity and weight where, as in the polyphony of the Rhine Journey or the transition to the Waltraute scene, he was especially fascinated by the musical scenery. Other purple passages (like the Ride) are skated through. On DVD, however, this is an essential purchase.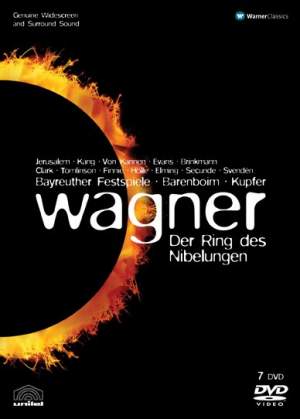 A decade later Daniel Barenboim manipulated his Festival orchestra with Furtwänglerian virtuosity, huge rits, pauses and all, tailor-made to the stage drama. Many talk of the Entry of the Gods into Valhalla being empty pomp; Barenboim actually plays it as such. In his vital British-influenced cast were Siegfried Jerusalem's bare-chested Rambo‑ish take on Siegfried, Graham Clark's Mime on the verge of a nervous breakdown with emphasised text and added cackles, Anne Evans's vulnerable, most precisely sung, lighter-than-usual Brünnhilde (a modern Frida Leider), and colourful support from Waltraud Meier's Waltraute trying to wrestle the ring back from Brünnhilde, Linda Finnie's Fricka and Philip Kang's X-movie, gangster Hagen. John Tomlinson's Wotan runs, dives, falls and embraces, living out every part of the tragedy of his all red-haired Walsung family in a portrayal that may be the most all-embracing (and is certainly the most textually sophisticated) since Hotter's. But a too reverberant CD recording renders the aural identity of the Bayreuth acoustic almost invisible.
The DVDs capture the Fritz Lang-like atmosphere of terror that stage director Harry Kupfer gets. Designer Hans Schavernoch alternates wide-open spaces (and a grand use of lasers for fire and water) and rationalised post-nuclear industrial ruins on his deep 'road of history' set. Kupfer's East German music-theatre training bridges the gap between older, stage direction-observing narrative and a newer physicality for his actor-singers (the cast work at man-killing intensity). Sample Siegfried's death and funeral march where terrified Good Samaritan spectators rush past his death agonies, and Wotan and Brünnhilde (from opposing sides) grieve over his large pit of a grave. At the end, bored yuppie drinkers watch the final conflagration on TV, a premonition of 9/11. Like the Testament/Keilberth audio set, the Barenboim/Kupfer Ring (take the DVDs) is a crucial progress report on developing interpretations of this work.
The Munich stage production of Nikolaus Lehnhoff (not available at present in Europe) is less narrative-conscious than Chereau's or Kupfer's, presenting a series of possible modern/futuristic images for each scene to play in (a large magic chest of drawers for the Rhinemaidens, a space-age hangar for the Gibichungs, etc). Wolfgang Sawallisch's eminently sensible, secure in line and unity, forward-moving, essentially light-textured Ring is compromised by the sound picture caught by the Japanese engineers: the aural equivalent of peeping at sections of the orchestration through a letter box with (very) forward voices in a flat, dull perspective. A familiar German late-1980s cast catches Kollo's Siegfried and Behrens's Brünnhilde in less firm voice but no less mature understanding of their roles. New to disc are Robert Hale's Wotan – well thought-out and delivered, if hard-pressed at the loudest climaxes – and Robert Tear's sparky, fussy Loge.
I have not heard Sawallisch's Rome Ring, nor an early 1970s Met Ring conducted by Sixten Ehrling with Donald MacIntyre, nor seen the DVDs of The Ring in Aarhus with Stig Andersen and Tina Kiberg. Arte Nova Classics' budget-priced 'live' cycle comes from semi-staged performances at Gustav Kuhn's Accademia di Montregal in the Tyrol. These well prepared, fast-moving readings are unevenly cast. A fairly effective Siegfried is the stand-out, with the British Alan Woodrow in the title-role, joined by an unexaggerated, fluent Mime (Thomas Harper) and a young and excited Brünnhilde (Maria Machutka). The Gunther Neuhold set (offered by London retailers for less than a tenner) is idiomatically conducted, and has some canny interpreters (Edward Cook as Siegmund/elder Siegfried, John Wegener's Wotans), few weak links and an unfussy recording. It's enjoyable, unaffected music-making, worth a punt for both the beginner and the curious. The Ring led by the mercurial conductor-teacher Hans Swarowsky is linked to the events of summer 1968 in Czechoslovakia from where most of his "Large Symphony Orchestra" (and the odd cast member, notably his serviceable Brünnhilde, Nad∆Ωeda Kniplová) came – and had to return when the Russians invaded Prague. The cast feels like a "he's near to the studio/we'll take him" arrangement, the recording is eccentric and Swarowsky's conducting, to put it kindly, comes and goes.
On Naxos's belated and rather unnecessary CD release of the Stuttgart Millennium Ring, Lothar Zagrosek's cool readings of the score accompany better than they lead, combining light textures with the pace and accents of older German tradition. Stuttgart naturally fielded good casts – but sound recording, even in our days of instant copying, still has to be of something extra special. The only performances here worth repeated hearing at home devoid of a picture are the Siegfried (including Jon Frederic West and Lisa Gasteen) and Sue Patchell's Third Norn. On DVD it is a different story: four radical (and radically different) approaches to the operas provide a handy reference to turn-of-the-century European staging styles. Most alluring are the Jossi Wieler Siegfried – a careful re-imagining of the work as contemporary play, with Acts 1 and 3 set wholly indoors, a spooky building site for Neidhohle and terrific fights – and Peter Konwitschny's collage Götterdämmerung, which relentlessly sends up the heroic parts of the story, modernises the Gibichungs, but then disappoints in showing the Immolation as stage directions on a drop curtain.
A first for Australia
Harry Kupfer's second Ring staging was filmed in Barcelona. As in Bayreuth, his handling of the fate of the Wälsungs is the central thread of the production. Designer Schavernoch provides an increasingly dilapidated World-Ash Tree (Wotan is seen tearing his spear from it and Erda comes up cocooned in its very roots), 20th-century industrial settings for the last two operas and a more optimistic view of the ending. Costumes are rationalised, modern epic. The cast is almost as strong as Bayreuth's, certainly in acting, with veteran Nibelungs Graham Clark and Günter von Kannen returning with continuing ripeness, John Treleaven's Siegfried massively in focus (terrific use of text), Falk Struckmann's Wotan, uncannily moving in Walküre, and Deborah Polaski's Brünnhilde showing ideal physical intensity and vocal stylishness. These are relatively early Wagnerian days for Bertrand de Billy and the Liceu's orchestra. He is a fine accompanist rather than a heroic leader and the sustaining and colouring of the longest acts in Siegfried and Götterdämmerung are a challenge. The whole is let down, however, by sloppy rehearsing (especially of the choreography, chorus and smaller roles), filming (by Catalan TV) which is primitive in its handling of entrances and character reactions not allied to a specific sung cue, and Opus Arte's presentation of the operas on one more disc apiece than other companies'.
Melba's as yet incomplete Ring is a record of the first production of a complete cycle by an Australian company, in Adelaide, November 2004. Asher Fisch (a sometime Barenboim alumnus) gives an account, in Arnold Whittall's words, 'that is well paced and effectively balanced between dramatic immediacy and longer-term formal goals'. Well and comfortably played by the Adelaide Symphony Orchestra, and sensationally recorded (the best-sounding cycle on the market to date, bar none), this cycle's Walküre yields valuable, dramatic performances from Lisa Gasteen and the Wälsung pair Deborah Riedel and Stuart Skelton (also known to British audiences), only disappointing in Dutch bass-baritone John Bröcheler's hard-driven Wotan.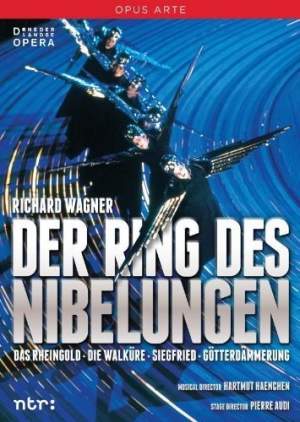 This singer is heard (and seen) to better effect on his home ground in the first leg of the Amsterdam Ring created by conductor Hartmut Haenchen and stage director Pierre Audi. This newest complete cycle appears in two sets of performances – the DVDs from the premiere run, the CDs from the later, partly recast, revival. In the nearest yet to a period-instrument Ring on record, Haenchen's is an interpretation for the 21st century, using in scrupulous detail the multitude of hints about dynamics, balance, instrumentation (especially of percussion and sound effects) contained in the very recent New Critical Editions of the score. He eschews late-Romantic bombast in favour of a sound world and balance familiar from Mendelssohn's fairy-tale music and Liszt's tone-poems – a real alternative to other versions. Dutch veterans Bröcheler and Henk Smit (Alberich), their successors for CD Albert Dohmen and Günter von Kannen, the ubiquitous Graham Clark (Mime), a mature but still stylish and alive Jeannette Altmeyer (Brünnhilde on DVD), Stig Andersen's smart, youthful Siegfrieds (CD) and Anne Gjevang as Erda and a Waltraute that for understanding of the role you'd want on a desert island, are the picks of a fine bunch. The later CDs predictably find Haenchen and his two orchestras giving more dramatic and spontaneous performances, but the DVDs should be seen for the freshness of Audi's theatrical thinking, and his reinvention of 'deconstructionist' effects.
In the absence, to date, of what would undoubtedly be competitive modern recordings from Christian Thielemann and Antonio Pappano, a final, single choice still has to be historic. Looking longingly at Joseph Keilberth and Wilhelm Furtwangler, Paris presents his apple to Clemens Krauss and his sublime Bayreuth 1950s cast.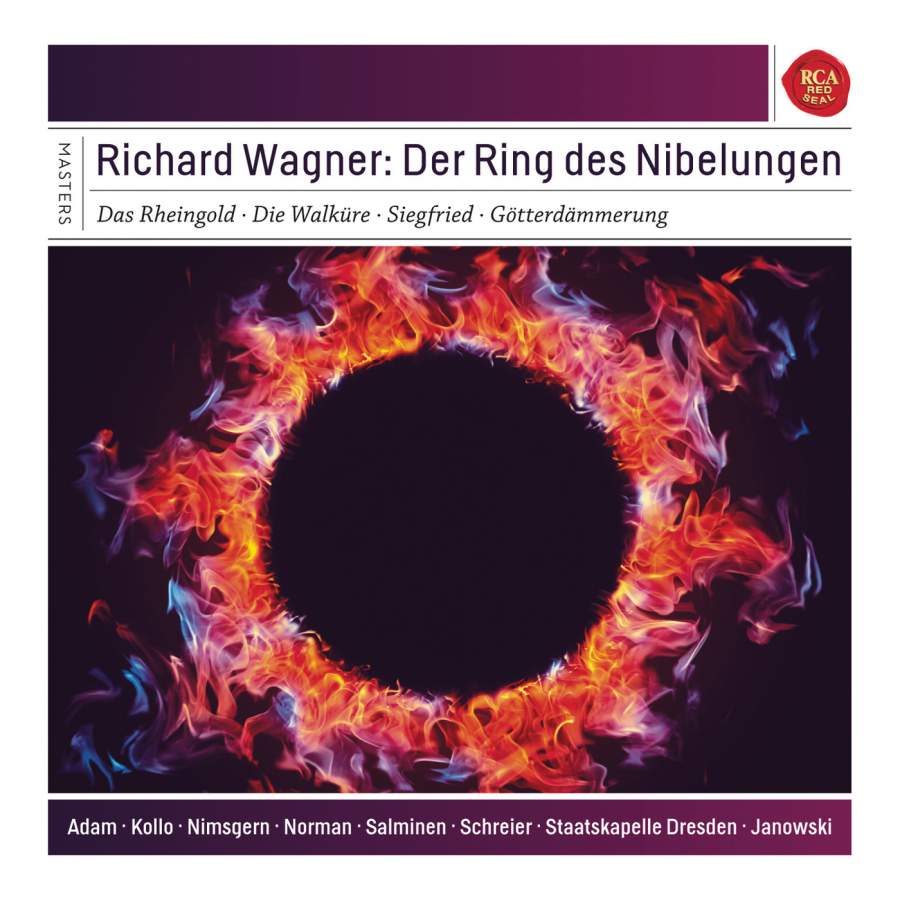 The Best Modern Recording
Dresden St Op / Janowski (RCA Red Seal 82876 55709-2) Buy from Amazon
The Marek Janowski Dresden set provides a lively, modern, all-round performance from conductor, cast, orchestra and recording team, with an especially vivid approach to Siegfried's music from conductor and tenor Rene Kollo.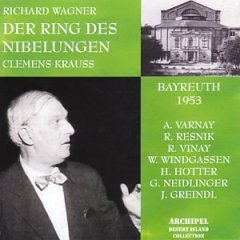 The Best Historic
Bayreuth Fest Op / Krauss (Archipel ARPCD0250) Buy from Amazon
This Bayreuth 1953 performance cannot rival the fabulous original recording/remastering of the Keilberth Testament set. But Krauss, aristocratic master colourist par excellence, challenged Varnay, Hotter and Windgassen to their peak form.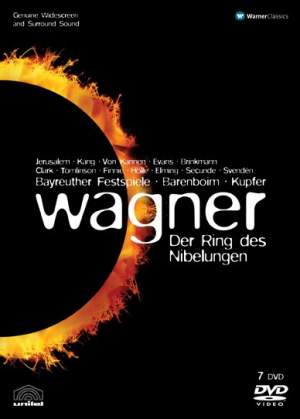 The Best DVD
Bayreuth Fest Op / Barenboim (Warner DVD 2564 62317-2) Buy from Amazon
Although the Patrice Chereau Bayreuth production under Pierre Boulez revitalised all opera staging, the later Harry Kupfer/Daniel Barenboim cycle – with Dame Anne Evans and Sir John Tomlinson – was no less imaginatively staged, and more strongly conducted and sung.
...And Also
Bayreuth Fest Op / Kempe (Golden Melodram GM1 0027)
There's a natural tendency for Ring listening, like Ring performance styles, to go in cycles. At present, Kempe's conducting as dramatic narrative – every line, every moment has its colour and purpose – seems compelling alternative listening.
Selected Discography
Date / Artists / Record company & Cat. No. (review date)
1948-49 Vienna SO / Moralt / Gebhardt JGCD0040
1950 La Scala, Milan / Furtwängler / Gebhardt JGCD0018 (2/01)
1951 NY Met Op / Stiedry / Gebhardt JGCD0038 (A/01)
1952 Bayreuth Fest Op / Keilberth / Archipel ARPCD0113 (7/03)
1953 Bayreuth Fest Op / Keilberth / Andromeda ANDRCD5000
1953 Bayreuth Fest Op / Krauss / Archipel ARPCD0250 (6/04); Opera d'Oro OPD1500
1953 Rome RAI Orch / Furtwängler / EMI 767123-2 (2/91); Gebhardt JGCD0060 (9/05)
1955 Bayreuth Fest Op / Keilberth / Testament SBT2 1390 (1/07); SBT4 1391 (9/06); SBT4 1392 (3/06); SBT4 1393 (2/07)
1956 Bayreuth Fest Op / Knappertsbusch / Orfeo C660 513Y (2/06)
1957 Bayreuth Fest Op / Knappertsbusch / Music & Arts CD253/6
1958 Bayreuth Fest Op / Knappertsbusch / Hunt LSMH34041/4
1958-65 Vienna PO / Solti / Decca 455 555-2DMO14 (8/98)
1960 Bayreuth Fest Op / Kempe / Golden Melodram GM1 0027
1966-67 Bayreuth Fest Op / Böhm / Philips 446 057-2PB14 (10/94)
1967-70 Berlin PO / Karajan / DG 457 780-2GOR14
1967-70 Berlin PO / Karajan / Memories HR4107/21
1968 Prague Nat Th / Swarowsky / Weltbild 703769
1973-77 Eng Nat Op / Goodall / Chandos CHAN3065 (aas)
1979-80 Bayreuth Fest Op / Boulez / Philips 475 7960PB12 (aas);
(dir Chereau) DG DVD 073 4057GH8 (aas)
1980-83 Dresden St Op / Janowski / RCA Red Seal 82876 55709-2 (12/97R)
1987-89 NY Met Op / Levine / DG 445 354-2GX14 (10/94)
1987-89 NY Met Op / Levine (dir Schenk) / DG DVD 073 0439GH7 (1/03; aas)
1988-91 Bavarian Rad SO / Haitink / EMI 358699-2 (12/89R); 358705-2 (12/88R); 358715-2 (11/91R); 358724-2 (9/92R)
1989 Bavarian St Op / Sawallisch / EMI 572731-2 (8/98)
(dir Lehnhoff) EMI MVX99 1275-3 (nla)
1991-92 Bayreuth Fest Op / Barenboim / Warner 2564 62091-2 (9/05);
(dir Kupfer) Warner DVD 2564 62317-2 (aas: Rh7/06, W10/05 S10/06, G1/07)
1993-95 Badische Staatskapelle / Neuhold / Brilliant Classics 99801
1998-2001 Tyrol Fest Orch / Kuhn / Arte Nova 74321 87075-2
1999 Het Muziektheater Amsterdam / Haenchen
(dir Audi) Opus Arte DVD OA0946D (7/06); DVD OA0947D (7/06); DVD OA0948D (10/06); DVD OA0949D (10/06)
1999-2000 Stuttgart St Op / Zagrosek / Euroarts DVD 205 2068 (8/07);
(four different directors) DVD 205 2078; DVD 205 2088; DVD 205 2098
2002-03 Stuttgart St Op / Zagrosek / Naxos 8 660170/71; 8 660172/4 (11/06); 8 660175/8; 8 660179/82 (8/07)
2004 Adelaide SO / Fisch / Melba MR301089/90 (2/07); MR301091/4 (8/06); MR301095/8 (8/07)
2004 Liceu / de Billy / Opus Arte DVD OA0962BD
(dir Kupfer) (aas: Rh5/05, W8/05, S9/05)
2005 Het Muziektheater Amsterdam / Haenchen / Et'Cetera KTC5500 (9/07); KTC5501 (4/07); KTC5502 (8/07); KTC5503
This article originally appeared in Gramophone, Awards issue, 2007. For reviews of more recent releases visit The Ring.