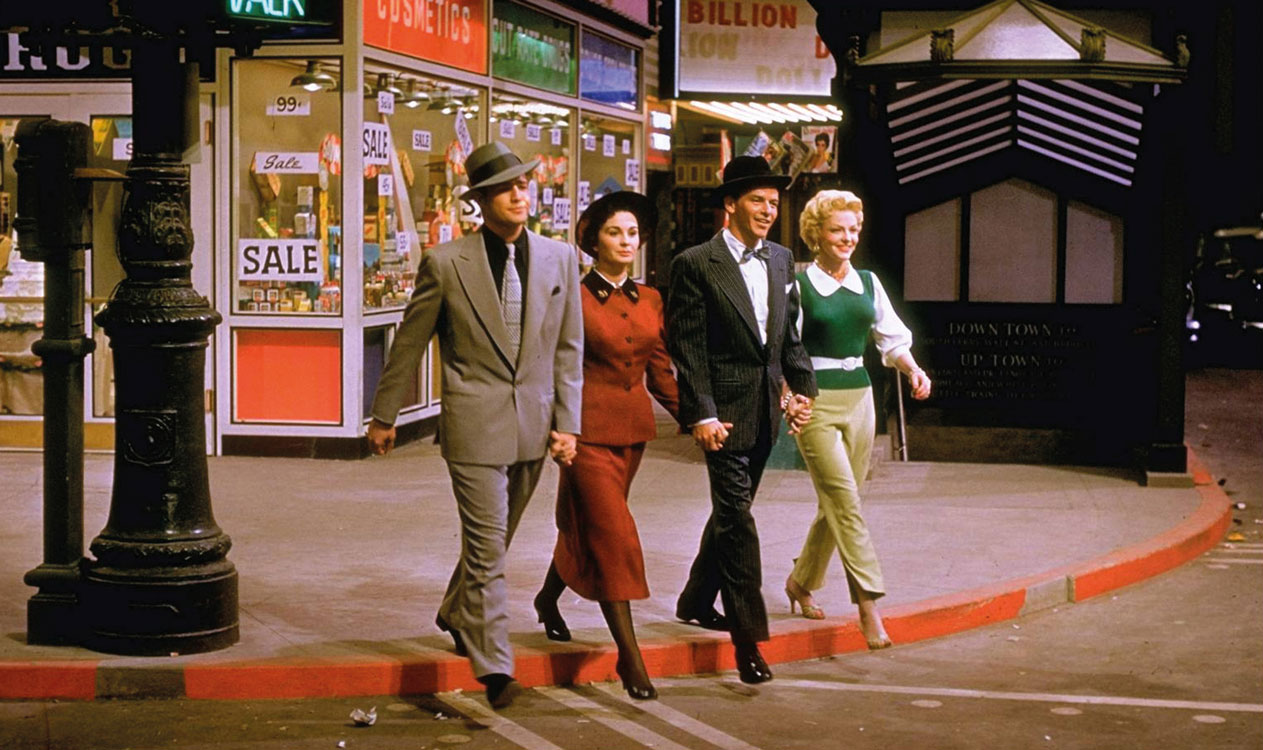 In May 1953, Kenneth Tynan, theatre critic of London's Evening Standard, in his review of the West End premiere of Guys and Dolls, wrote that he doubted whether the London Coliseum had ever heard a fugue before. He was referring to the opening number, 'Fugue for Tinhorns', where three punters at the races are picking their winners for the day. Frank Loesser's innovative stroke to open his 1950 Broadway show with a fugue wasn't his only nod to the past. His songs in their Broadway jargon explore the old device of recitative ('What's playing at the Roxy? / I'll tell you what's playing at the Roxy…'), echoing Monteverdi's declamatory style from 350 years earlier. Loesser went on to write The Most Happy Fella (1956), where the emphasis is on music rather than spoken dialogue. It's laced with recitatives, arias, duets, canons and choral numbers; and although he refused to call it an opera, it leaned heavily in that direction. So from the same source, the same genre is taken in two different directions.
The book, music and lyrics form in which Guys and Dolls sits dates back to the 1870s when WS Gilbert and Arthur Sullivan's HMS Pinafore took New York by storm. The literacy and wit of Pinafore's words and the artistry and invention of its music carried the far-fetched story to a plausible ending. The influence of G&S can be found in such disparate figures as George and Ira Gershwin in their political satires Of Thee I Sing (1931) and Let 'em Eat Cake (1933) and Frederick Loewe and Alan Jay Lerner in their songs for Higgins in My Fair Lady (1956), Gaston in Gigi (1958) and King Arthur in Camelot (1960).
Leonard Bernstein's Candide (1956) was a valentine to operetta. Before Bernstein there was Rudolf Friml, Sigmund Romberg and, above all, Victor Herbert; but their style was essentially European, harking back to that great pre-First World War success – Franz Lehár's The Merry Widow (1905).
It was the next generation of European émigrés, Loewe and Kurt Weill, both from Germany, who acquired an American identity. Budding American composer of light music Jerome Kern achieved his own breakthrough with Show Boat (1927), which incorporated leitmotifs as well as giving a prominence to its librettist, Oscar Hammerstein II, as a partner of equal importance. Opera seldom mentions the librettist in the same breath as the composer, and perhaps that is understandable given that it is through-composed whereas the musical relies on dialogue.
The personalities of all the major figures in American musical theatre are readily identifiable through their melodic, harmonic and rhythmic traits and settings of lyrics. Irving Berlin and Cole Porter did both, others worked in teams with no less consistency of approach. Richard Rodgers wrote the music for Lorenz Hart's lyrics first, then reversed the procedure with Hammerstein, giving him the poetic licence to compose Oklahoma! (1943). Hammerstein bequeathed Stephen Sondheim, an iconoclast in theme and technique. Now we wait with bated breath for a successor.
Essential Recordings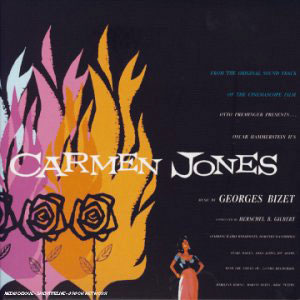 Bizet/Hammerstein Carmen Jones
Marilyn Horne mezzo Orch / Herschel Burke Gilbert
RCA (4/55; 7/74)
In using Bizet's music for his book and lyrics in 1943, Hammerstein made no additions and only negligible deletions. His lyrics fit the music perfectly, and the recitatives are replaced by spoken dialogue as Bizet originally had intended. Carmen Jones is set in a southern US state rather than in Seville, and Otto Preminger's 1954 film, from which this is the original soundtrack, features a riveting performance by Dorothy Dandridge miming to the voice of a young Marilyn Horne.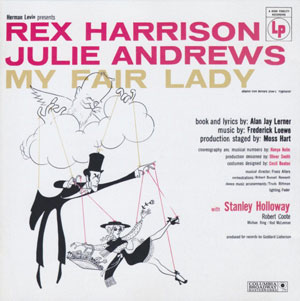 Loewe My Fair Lady
Rex Harrison act Julie Andrews sop Orch / Franz Allers
Sony
Each score written by Loewe and his lyricist Lerner (to whom the composer was more than happy to play second fiddle) carried a disarming simplicity that was derived from Loewe's strong diatonic approach to a tune and his unfailing ability to catch the period setting. Loewe breathed new life into the patter-song for Higgins and fine-tuned it to fit the irascible and supercilious characterisation by Rex Harrison, heard here in the original Broadway cast recording (1956).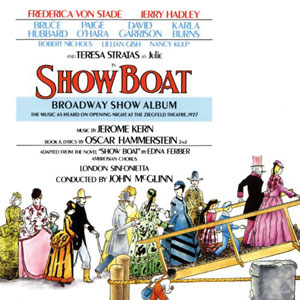 Kern Show Boat
Frederica von Stade mezzo Jerry Hadley ten Ambrosian Chor, London Sinfonietta / John McGlinn
Warner Classics (11/88)
This is music of compassion and tenderness hitherto untapped by Kern. In 1987, John McGlinn and EMI did it proud with a recording that goes back to the score of the very first performance (1927) before cuts were made, orchestrations altered and lyrics amended. An appendix also features all the material added and subtracted from the opening night onwards. It won the first Gramophone Award for Music Theatre (1989).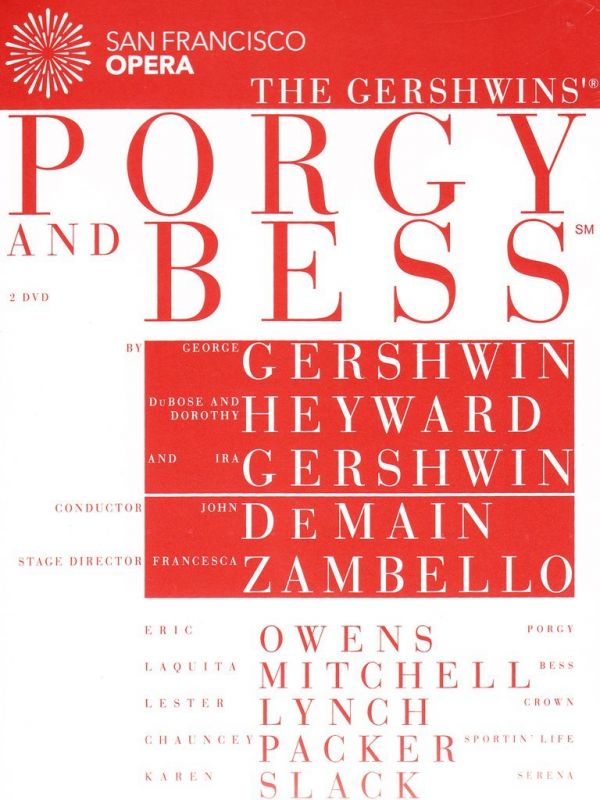 Gershwin Porgy and Bess
Cynthia Haymon sop Willard White bass Glyndebourne Chor, LPO / Simon Rattle
Warner Classics (6/89)
Trevor Nunn's Glyndebourne production swept audiences off their feet, and this is Sir Simon Rattle's multi-award-winning 1988 recording of it. Gershwin had been studying counterpoint and fugue before he embarked on the work, which premiered in 1935. Being sung from start to finish, it is truly a grand opera. This recording is essential to appreciate the breadth of Gershwin's conception.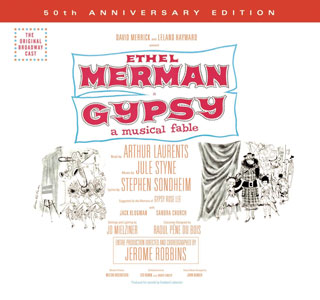 Styne Gypsy
Ethel Merman mezzo Orch / Milton Rosenstock
Sony (12/62)
An operatic mad scene in a Broadway show seems unlikely, and yet in the final number, Rose, now deserted by her daughters, struts and sings about what a standout performer she could have been. Her breakdown is set to music constructed in part from fragmentary reprises of Jule Styne's music by lyricist Sondheim (who oversaw this part of the original 1959 Broadway cast recording owing to Styne's absence), her stammer on the word 'momma' denoting the moment of near collapse.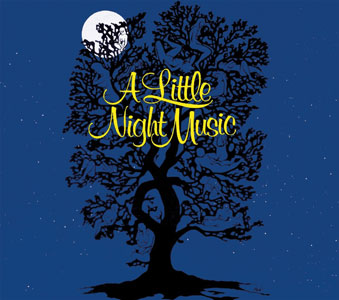 Sondheim A Little Night Music
Glynis Johns mezzo Orch / Harold Hastings
Sony (7/74)
Sondheim's initial idea for this show was to write a piece in the form of a theme and variations along the lines of his favourite set by Rachmaninov: the Paganini Rhapsody. Indeed, there's a similar cathartic moment in Rachmaninov's 18th variation and 'Send In the Clowns'. 'Night Waltz' is styled after Ravel's Valses nobles et sentimentales, and forms the haunting link that appears in many guises in 3/4 time in this much-loved musical. This recording is of the original 1973 Broadway cast.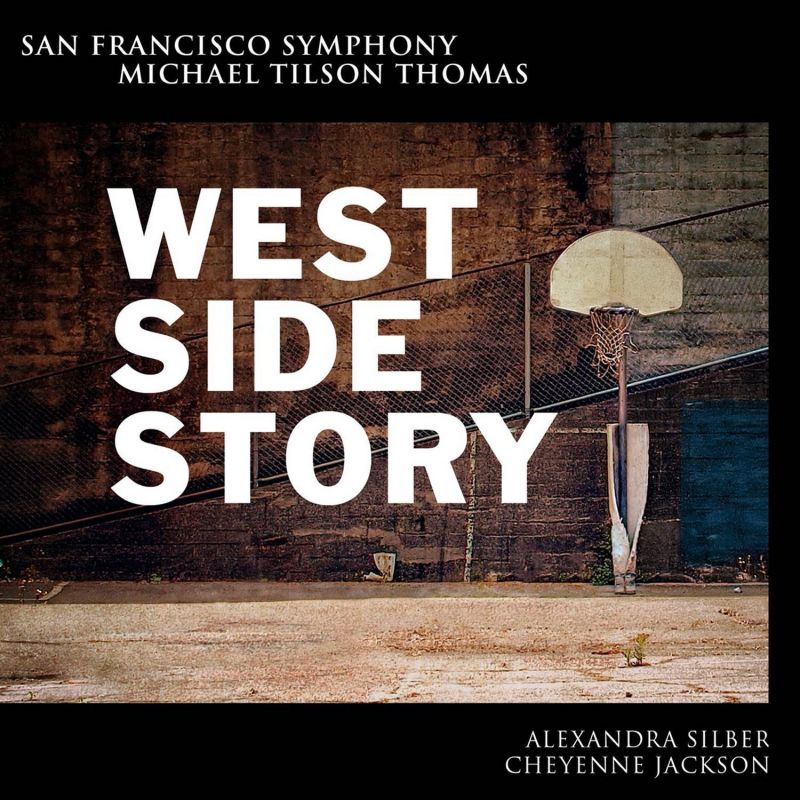 Bernstein West Side Story
Carol Lawrence & Larry Kert sgrs Orch / Max Goberman
Sony (1/59)
Bernstein said that his score was based on a tritone (the opening two notes of both the 'Jet Song' whistle and 'Maria'). At least one number, 'One Hand, One Heart', was originally written for another show. It's the weakest, and highlights the contrast between the sentimental songs and the physical energy and nervous excitement that Bernstein responds to so well in his Jets and Sharks music with its electrifying and unconventional rhythms. This is the original 1957 Broadway cast recording.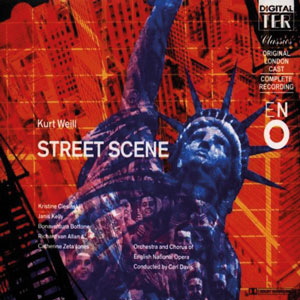 Weill Street Scene
Kristine Ciesinski sop Richard Van Allan bass ENO Chor & Orch / Carl Davis
TER (11/91)
Weill's most eclectic score ranges from the jitterbug rhythm of 'Moon-Faced, Starry-Eyed' to Ann Maurrant's aria of Puccinian breadth, 'Somehow I Never Could Believe'. It took more than 40 years for Street Scene (1947) to arrive in London, and it drew crowds for several seasons at ENO, fulfilling Weill's wish that it be staged in European opera houses. The 1989 ENO recording is enhanced by the cast's stage experience.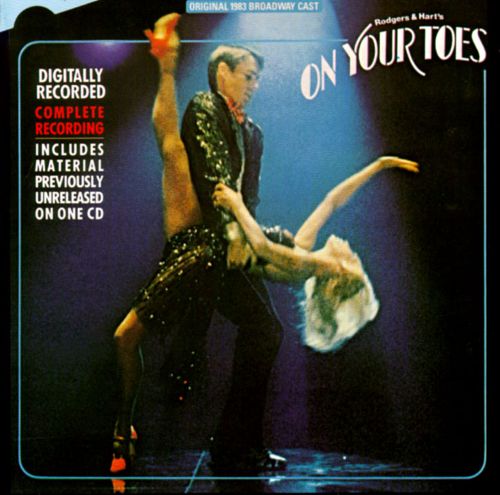 Rodgers On Your Toes
Christine Andreas & Lara Teeter sgrs Orch / John Mauceri
TER (10/83)
This 1936 show brought the dream ballet (a self-contained dance sequence offering commentary on the action and sometimes giving away what the characters are thinking) to Broadway with 'Slaughter on Tenth Avenue', choreographed by George Balanchine, with its sinuous melodies and jazzy rhythms. The show's 1983 revival (of which this is the Broadway cast recording) featured the original – snappier and more spine-chilling – orchestration by Hans Spialek.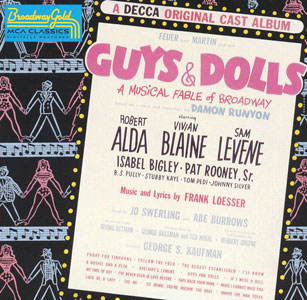 Loesser Guys and Dolls
Robert Alda & Isabel Bigley sgrs Chor & Orch / Irving Actman
MCA
Loesser's score was all that survived the first draft by Jo Swerling of this adaptation of Damon Runyon stories. Swerling still shares the book credit with Abe Burrows, who wrote in Theatre Arts: 'We cared about the whole show and nothing went in unless it fit.' Indeed, it's hard to think of other Broadway shows where lyrics and music marry so closely. Loesser's fondness for triplet rhythms adds an intimacy to the melody of each main character. We have Sky's 'My Time of Day', with a sweet tune matching the poetic lyric ('My time of day is the dark time / A couple of deals before dawn'); the confessional 'Adelaide's Lament'; and the ballad 'I'll Know'. The original 1950 Broadway cast recording, with Stubby Kaye rockin' that boat, has never been surpassed.