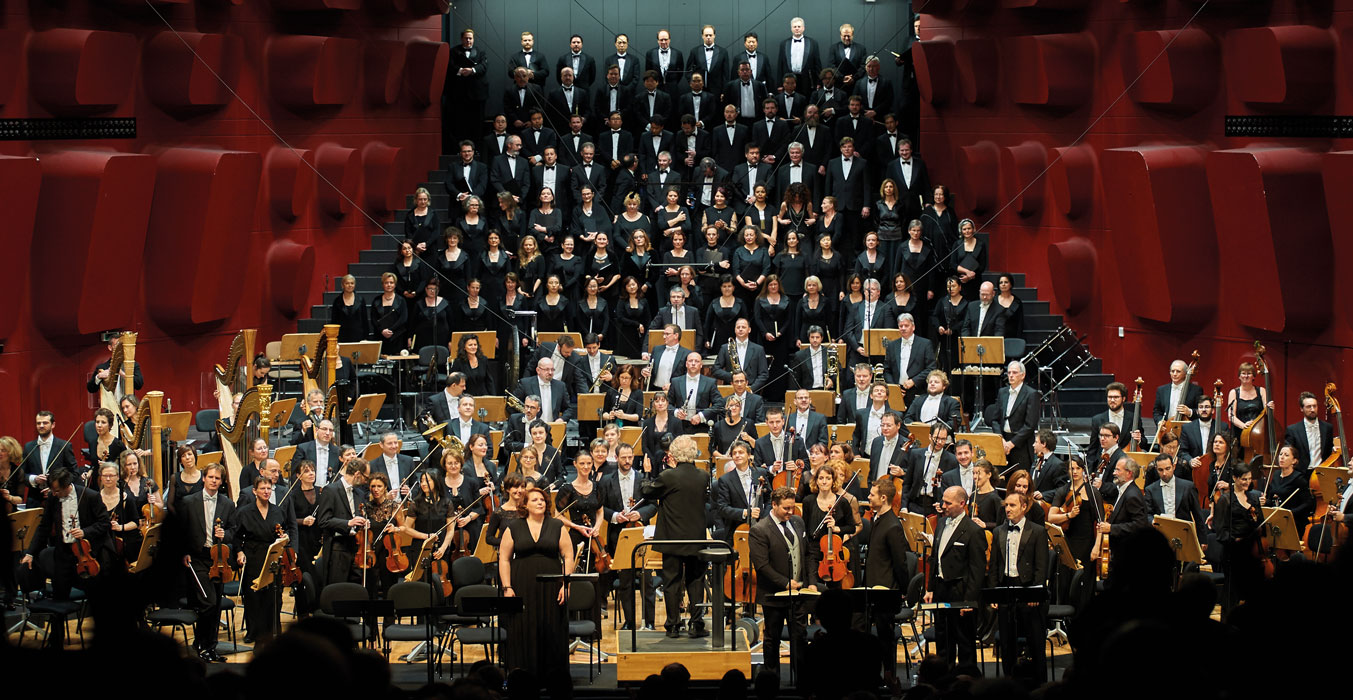 This recording of Berlioz's Les Troyens has won the 2018 Gramophone Opera Award. This article originally appeared in the December 2017 issue of Gramophone
With Ring cycles appearing with the frequency of London buses, Tristans and Parsifals by the handful, and even pretty regular performances of Richard Strauss's Die Frau ohne Schatten, there's one grand opera by one of music's greats that's still an event: Hector Berlioz's Les Troyens.
Completed in 1858, it took five years for a note of the music to be heard and then only the opera's second part (Acts 3-5, 'Les Troyens à Carthage') was given. It wasn't until 1890, 21 years after Berlioz's death, that the entire five-act work was performed complete in Paris. The opera was subsequently only given in its two parts, and when it returned to the French capital in 1961, under the baton of Georges Prêtre, it was in a hugely truncated version. And even those performances mounted for the opening of the new Paris opera house at the Bastille in 1990 were cut and the opera again given in two parts.
It seems that we Brits are the most loyal champions of Les Troyens – it was a favourite of Sir Thomas Beecham, who gave a concert performance in 1947 which was broadcast by the BBC. The first staged production in the UK, and probably closer than any before to the composer's intentions (except that it was sung in English), was given at Covent Garden under Rafael Kubelík in 1957 (a recording is now available on Testament).
The first of only two studio recordings was made in London for Philips with one of the great Berliozians, Sir Colin Davis, in charge (Davis would record the work again in concert for LSO Live, a set which won a Gramophone Award in 2002). Charles Dutoit conducted the opera's second studio set for Decca, and various DVD versions have been released under the batons of James Levine, Sir John Eliot Gardiner (another Gramophone Award winner, in 2005), Sylvain Cambreling and Sir Antonio Pappano.
And now the opera returns to France, more or less complete, performed and recorded in concert, all five acts done in a single span, and in the charge of a conductor, John Nelson, who probably knows this score better than anyone else, past or present, as he has presided over eight productions during his long career.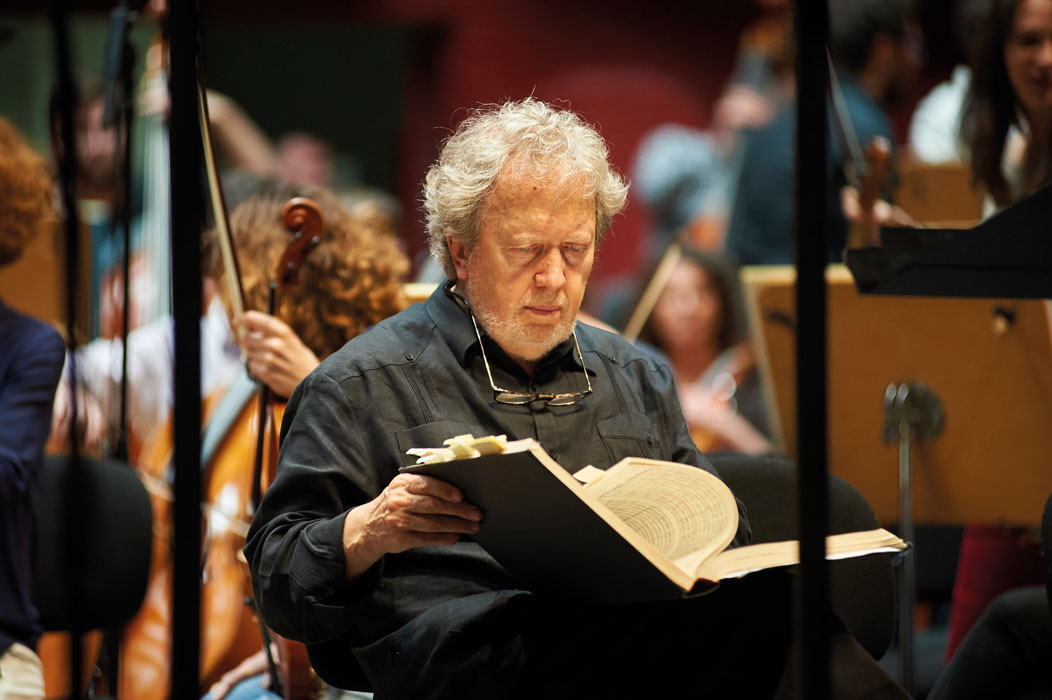 The magic of Berlioz
Nelson, a conductor best known in the UK for his many recordings for Erato and Virgin Classics, has been a loyal Berlioz conductor for many years. Les Troyens, though, occupies a very special place in his musical life. 'My career started with this piece. I had a dear friend, the impresario Matthew Epstein, and he was the one who introduced me to the composer. Before that I had tended to concentrate on German music – mostly Bach and Handel – and he told me I needed to do something to get my name out there. "Go to the library", he said, "and get out the new Bärenreiter score of The Trojans." I didn't know it existed but it just swept me away. And I had the audacity to think that I could do it at 30 years of age, so I conducted a concert performance – just like this – at Carnegie Hall and it's what launched my career. And I have been associated with the composer ever since.'
For Nelson, Berlioz's music, and particularly this vast score, has a special magic. 'I think it's a white fire – it is such an incredibly concentrated energy. It's not Wagner, it's something much more classical and yet, within it, there is this incredible fire that one doesn't find in any other French composer. It's one of the reasons that French people don't really understand Berlioz. He was not the usual Frenchman, and we're still being shocked by this man.'
So far in Les Troyens' performance and recording history, the orchestras have tended to be British or American. For this event though, recorded for Erato, Nelson conducted the Orchestre Philharmonique de Strasbourg. What does a French ensemble bring? Nelson, who has worked often with the Strasbourg orchestra, is quite clear. 'I just came from Frankfurt where I did a number of performances with a really good German orchestra, but it was heavy. Here, you're lifted – there's a lightness, a freshness, that's quintessentially French. Having the two orchestras back to back was extraordinary – I don't think I've ever encountered such a difference, and such completely different approaches. And this French orchestra, being on the banks of the Rhine, can play German music as well – after all, they're Alsatian. They have both qualities when needed. For me they were the ideal orchestra for the piece.'
Les Troyens runs for nearly five hours, but the 75-year-old Nelson's only concession to its physical demands, in the two concerts, is to conduct the last couple of acts without his shoes. 'At the end of the performance I'm so exhilarated that I don't feel for a moment tired, although give me half an hour and I'm dead! But the excitement of the music keeps me alive for those five hours. At the end of the evening I feel I could do it all over again. The music is so incredibly inspiring that you don't have time to rest your mind or your body.'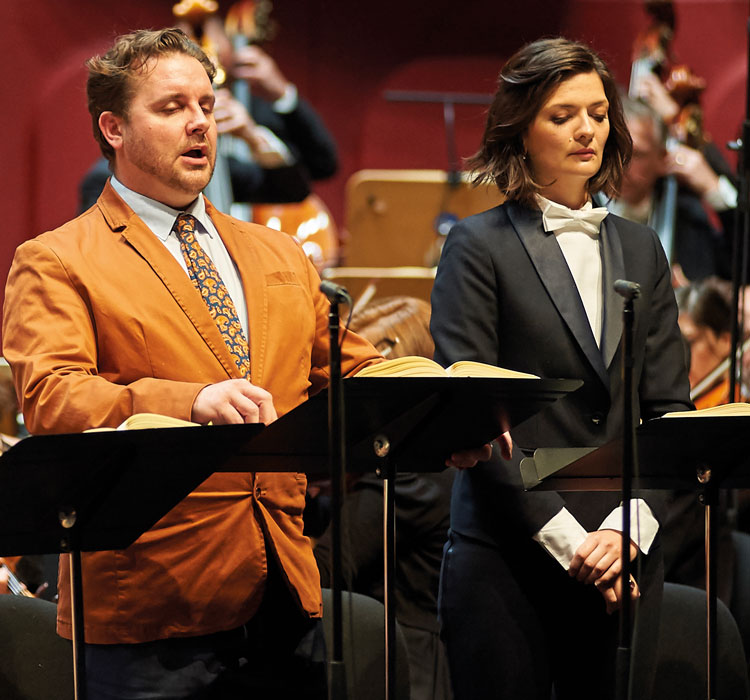 A dream fulfilled
The recording also fulfils a long-held ambition by Erato's President, and surely the most visionary classical A&R man of our day, Alain Lanceron. When we sit down after the second concert in Strasbourg, he is positively glowing with pride – and relief. 'It's something I've wanted to do for years. There were several attempts which collapsed because dreams often don't make it to reality. But when John told me he'd like to do it I jumped.
'For Erato, John has done Béatrice et Benedict and then with Virgin he did the Te Deum with Roberto Alagna, Benvenuto Cellini with a cast that included Joyce DiDonato, and Les nuits d'été with David Daniels. For years, Les Troyens was considered impossible. Even 20 years ago, few opera companies would do it in one evening. It was usually done in two parts because it was supposed to be too long, although it's not as long as Parsifal or Götterdämmerung. But Les Troyens is difficult to cast.'
Yet, if one man in the classical music business can cast it with style – and from his artist roster – it's Lanceron, and it's quite remarkable how many of the key roles have been filled by artists who regularly record for his label ('my "Walter Legge" cast', he says jokingly): Joyce DiDonato (Didon), Marie-Nicole Lemieux (Cassandre), Marianne Crebassa (Ascagne) and Stanislas de Barbeyrac (Hylas and Hélénius) are all exclusive Erato artists, and around them Lanceron has assembled a predominantly Francophone cast with singers like Stéphane Degout (Chorèbe), Philippe Sly (Panthée), Hanna Hipp (Anna) and Cyrille Dubois (Iopas) – not to mention the US 'French tenor' of the moment, Michael Spyres, as Énée.
Lanceron speaks with palpable passion not just about the project, but about the opera too. 'What makes Les Troyens incredible is that the theatre is inside the music and it's regenerating all the time. Darkness turns to light and then back to darkness. And there are so many really strong characters – every 15 minutes you encounter a new character and that helps keep the piece fresh. It keeps lifting it to a higher level and, with such a cast as great as this, it jumps from climax to climax.'
The decision to record the work under John Nelson's baton led first to the Strasbourg orchestra and then to the casting. 'Joyce was our obvious choice even though she has not done it on stage yet (she will sing it in Vienna next year and I'm sure will do it often because it's a role that's absolutely perfect for her). She's an exclusive artist, she's wonderful with Berlioz, so it was obvious. After Joyce came the rest. There were maybe three possibilities at the top level. And after securing Joyce, John told me "I want a darker voice for Cassandre than for Dido".'
Rising to the challenge
The only one of the three North American principals who had any kind of 'form' with Les Troyens is the Québécoise contralto Marie-Nicole Lemieux, a singer of exuberance and constant laughter who is guaranteed to raise the spirits of any opera company she adorns.
DiDonato sums it up with typical generosity: 'Marie-Nicole is the sort of person who comes in and brings everything that she is – a gorgeous voice, a gorgeous personality, and a wonderful artistry that's real and alive. She motivates and inspires everyone around her. That's the kind of artist that we all feed off.'
Lemieux's encounter with Les Troyens came right at the start of her career. 'I was singing a concert in Quebec City and a member of the audience came up to me at the end and said, "One day you will be great Cassandre", and I just stared at him. Of course, I knew Berlioz from Les nuits d'été but I didn't know the opera. So I went off to the library, read about it and looked at the score – and particularly the role of Cassandre – and my first thoughts were, "Wow, this character's crazy! But for me? A contralto?" I couldn't imagine it.
'Then in 2006 I had the opportunity to sing Anna in Les Troyens with the wonderful Michel Plasson conducting – and he taught me so much about how to sing the French music and how to pronounce the words and play with the consonants. He really taught me a lot about the clarity of the words, about how to enjoy the language.'
Jump forward 10 years: Alain Lanceron was casting his Troyens and he met up with Lemieux. 'When I did Anna', she recalls, 'I had the opportunity to listen to the entire opera and my first reaction was to think that Didon would be safer for me, but that perhaps one day I might think about Cassandre. But I was really afraid of the dramatic charge of the character. It demands a lot, and as I have a natural dramatic sense – I'm really intense by nature – I was a little afraid for myself. I knew that if I took it on I would do it 150 per cent. At the same time, I was really charmed by the sensuality of Didon, this melancholy that she has, the tenderness, the beautiful lines. But life goes on, and when Alain talked to me about making a recording of Les Troyens, he initially said, "Do you want to sing Anna?" and I said, "OK".
'But there was a friend with us and he said, "I don't know why you don't ask her to sing Cassandre", and Alain looked at me and said, "Would you?", and I looked at them and said, "Are you crazy?".
'I called my teacher and told him and he said, "Marie-Nicole, now I think you can sing what you want! Go for it. If you don't take risks …" So, I bought the score and worked on the first aria and I finally realised that I felt good with it. I called Alain and I said, "OK, let's do it!" But then I thought I would die because I was so scared of this crazy music and I was worried about what might happen. It's demanding. It's huge. A vast orchestra – over 300 people on stage. But I did it and I must say I'm proud!' And in true Lemieux style, she follows her comments with a great peal of laughter.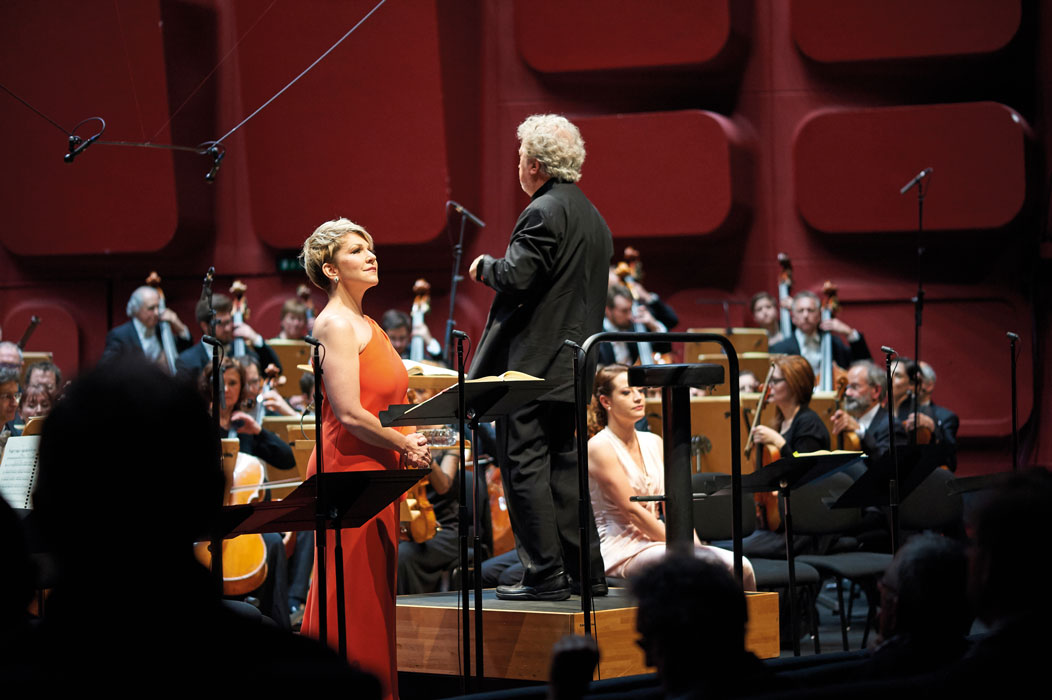 DiDonato's Didon
The characters of Dido and Aeneas on this new recording are both American and both new to the opera. For DiDonato, the offer to be involved, she believes, couldn't have come at a better moment.
'I'd spent time with La damnation and with Massenet's Werther and I thought this French repertoire fits me well, so it seemed like a good time to meet Didon. John told me recently that when we did Benvenuto Celliniabout 10 years ago, he'd said, "She will be my Didon when I do The Trojans". I certainly didn't see that on the radar screen back then, but when they offered it to me I thought, "This is a good moment".'
The character of Didon, serene but also impetuous, fits DiDonato like a glove and, vocally, it clearly works. 'I wouldn't know how to begin to describe how much I like the way Berlioz writes for the voice. He loved and lavished all of his artistic creativity on the mezzo. And this is deeply connected to what I think is the core of the character. When I enter her world – aside from how Berlioz fits the voice in terms of passaggio and range – the way he goes into the voice and lets the middle expand makes it clear that he loved this Fach.
'I can approach this beautiful vocal writing with a real mission to flesh out the character in three dimensions. And it is so rewarding to sing. I don't feel like I'm in an opera, I feel that this is the only way this character can come to life, as Berlioz created her.'
By coincidence, these two performances of Les Troyens fell shortly after one of DiDonato's periods of touring her previous album, the Gramophone Award-winning 'In War and Peace', with Purcell's take on Dido a key moment. 'I'll tell you a quick story that connects the two in a very unexpected way,' she confides. 'We've talked before about Sing-Sing [the maximum-security gaol in upstate New York] where I've worked with the prisoners. I brought Dido's Lament to them and we were workshopping a little bit by having them improvise on the bass line. They were singing it and I said, "Guys, you're sounding great but don't forget …" – and I explained the situation, and said that Dido here is this tragic figure, getting ready to go to her death – and Joseph Wilson, who wrote an essay for the "In War and Peace" booklet, raised his hand and said, "If I may: it's true that on that downward chromatic passage you feel the tragedy, but by the time it's resolved you can tell that she knows she's going to her glory." And I just about toppled over because I thought, if only Purcell could hear what we were doing and what this man, a murderer from the Bronx, had just said and his comprehension of all of that … It rocked my world. It was this observation from this prisoner, a composer, at Sing-Sing – that Dido has this sense of defiance and glory in choosing her fate that way – that informed me when I came to Berlioz's version.'
DiDonato's Énée is Michael Spyres, a tenor who has probably sung more performances of La damnation de Faust than anyone else, living or dead. He has the longest role in the opera, appearing from beginning to end, and, like DiDonato feels a deep connection with Berlioz's writing for the voice. 'I honestly feel that Enée fits me better than many roles that I have taken on. I felt particularly at home with it because earlier this year I recorded an entire album [for Opera Rara] of music written specifically for the tenor Gilbert Duprez who was Berlioz's first Cellini. This role is very similar to much of the music written for Duprez.
'I feel the greatness lies within how Berlioz achieved a perfect symbiosis between words and vocal writing. The most difficult thing about Enée is that you must keep the extreme emotions out of the vocal technique. Yes, Berlioz wrote some of the most grandiose moments in all of opera history, but he also wrote some of the most tender and breathtakingly beautiful lines. The range of dynamics that Berlioz demands is really unmatched by any other composer as he goes from an intimate duet like "Nuit d'ivresse" to the heights in "Châtiments effroyable". It really seems to me that Berlioz should be called the grandfather of verismo vocal-writing as he changed the course of opera with this piece.'
Climbing Everest
When we talk after the second performance, Lanceron, the project's architect, stresses that, above all, these were recording sessions, not concerts that were being recorded. And it's an approach that everyone involved has found truly inspiring.
Says Michael Spyres: 'Every bit of the process was exciting and, in truth, it was one of the greatest times I have ever had while rehearsing and performing. We all came together like a team, and every single time we would rehearse with the full orchestra it was absolutely magical. The most fun thing about performing this piece was to see the joy in the audience's faces because they knew that this was something absolutely special and more than likely a once-in-a-lifetime event.'
Joyce DiDonato is in agreement: 'There was very special feeling, and it was that way from day one. I would say that this is an arrival point for John to which he brought every fibre of his experience and love and passion but also an air of discovery. And everybody felt that they were part of the creative process and not just following a preordained blueprint. John had this wonderful energy of bringing Berlioz into that room with us and it felt like we were all learning and creating at the same time. I think that's why it felt so empowering and so special to everyone involved – even to the sixth harp or the fifth trombone in the back of the orchestra. If you had removed any one of those players it would have felt diminished somehow. Everybody felt empowered to be creating music together.'
Marie-Nicole Lemieux takes over: 'It was a great experience on a human level. The atmosphere was real and there was a very special spirit. We were all pals. We loved each other and we had shared goals. We all wanted to be as good as possible for John. He has a heart that's so big – and he's so devoted to music and to Berlioz. He's been so important in my career because he taught me that you must always be passionate about what you do. I will forever be proud to have been part of this project.'
And let's leave the final word to the Nelson himself: 'It was so much better than a studio recording with all the messing around involved,' he says. 'This is 10 times more dramatic than doing it on the stage, and to record it this way is ideal. This is it! I've climbed Everest.'