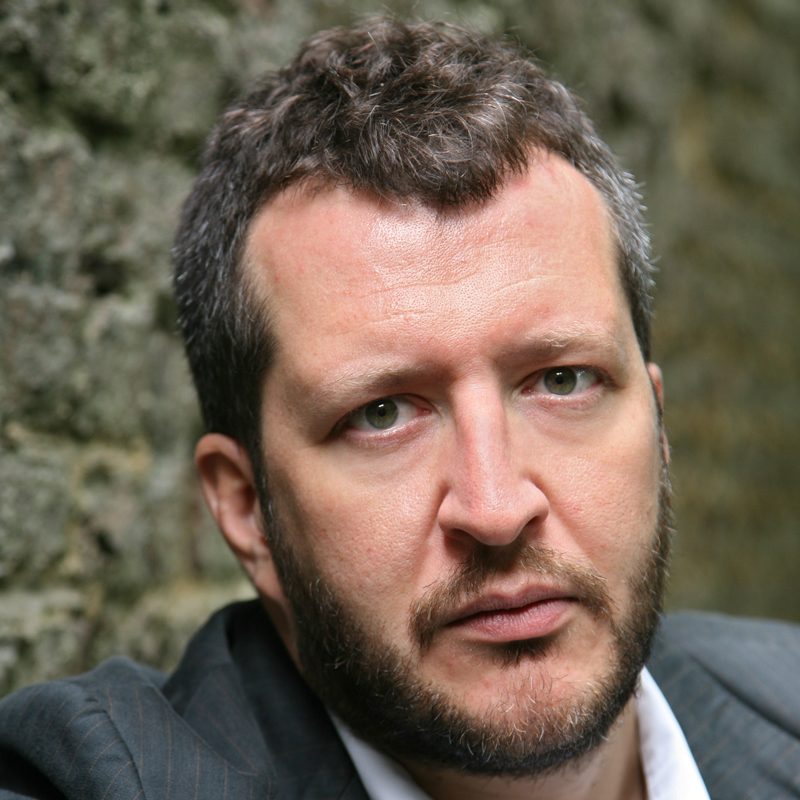 It's not unusual for composers to conduct their own music, and in the case of Thomas Adès, it's a path he likes to tread often. He has become a familiar figure on the podium in performances of many of his works such as his 2004 opera The Tempest (which he premiered at both Covent Garden and the Met), his violin concerto Concentric Paths, which he premiered at the Proms in 2005 with violinist Anthony Marwood, and In Seven Days, his concerto for piano and moving image. As a pianist, Adès also plays his own his work regularly in recital tours and chamber music performances. But he's never conducted his own work when it's been used in connection with dance – until now.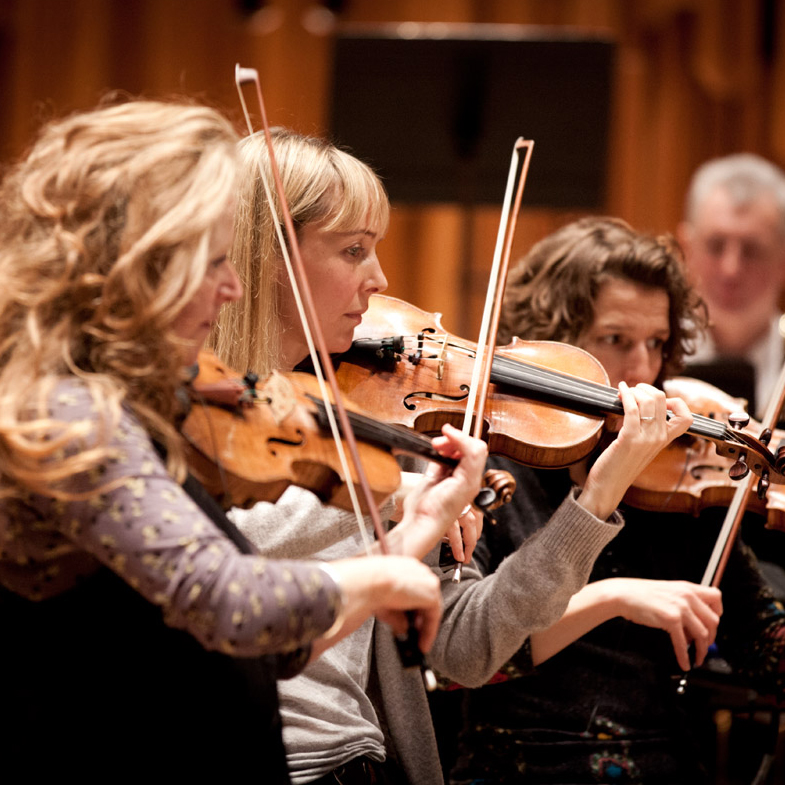 From October 30 to November 1, Sadler's Wells is hosting 'Thomas Adès: See the Music, Hear the Dance' – the very name of which turns on its head any preconceptions about music serving an accompanying role when it comes to dance. And the fact that the composer is endorsing a programme in which four of his compositions, all originally intended as stand-alone works – Polaris, the Piano Quintet, Concentric Paths and Life Story – are being presented as choreographed pieces suggests that the composer himself sees the two elements as being totally equal. Says Adès, who appears as both conductor and pianist during the programme: 'Excitement at the prospect of these four brilliant and diverse responses to my music has tempted me into the pit for dance for the very first time.'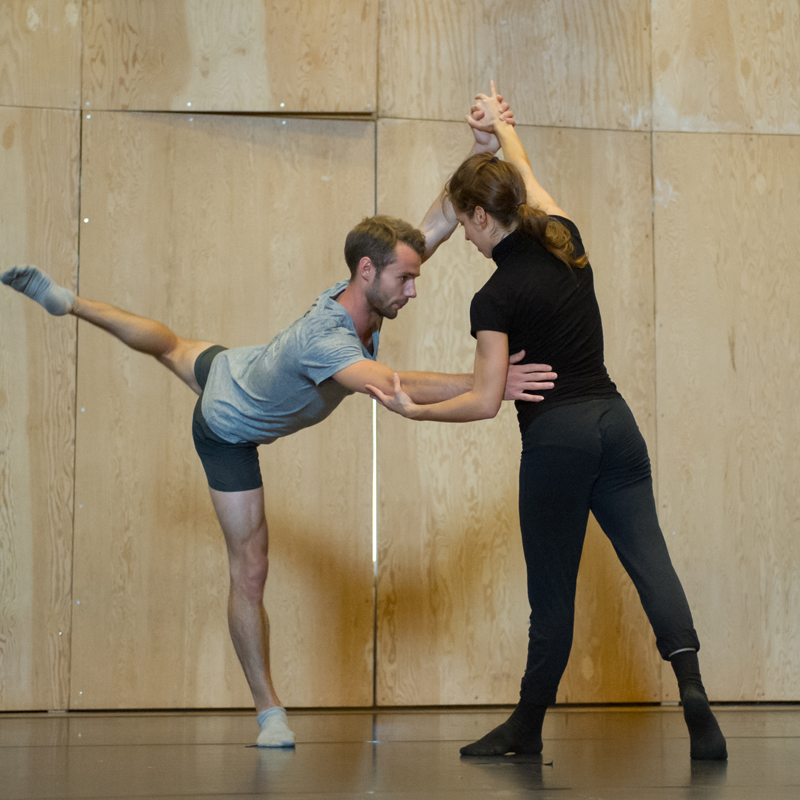 Of the four dance pieces, two are world premieres – the first, set to the orchestral work Polaris, is choreographed by Sadler's Wells's newest Associate Artist, the Canadian-born Crystal Pite, who brings together six dancers from her company Kidd Pivot with a cast of 60 dance students from the London Contemporary Dance School and Central School of Ballet. The second, The Grit in the Oyster by emerging British artist Alexander Whitley, sets a trio of dancers to the Piano Quintet. The remaining works are Outlier, choreographed by Associate Artist Wayne McGregor to the violin concerto Concentric Paths, and Life Story, choreographed by Karole Armitage to Adès's song-cycle of the same name. The orchestral playing is provided by the Britten Sinfonia, with Associate Leader Thomas Gould playing Concentric Paths and selected members of the orchestra playing the Piano Quintet with Adès, who also accompanies soprano Claire Booth in Life Story.
I've written for Gramophone before about the importance of music in dance. It sounds obvious but, as Ballet Boyz founder William Trevitt once told me, 'Great music can elevate poor choreography, but never the other way around'. And I've witnessed this personally: at the Linbury Studio Theatre recently, a mesmeric performance by New York City Ballet's principal dancer Wendy Whelan of 'Restless Creature' – four works, four different choreographers, four different pieces of music – was tainted in places for me by jarring music that didn't seem to relate to anything I saw on the stage.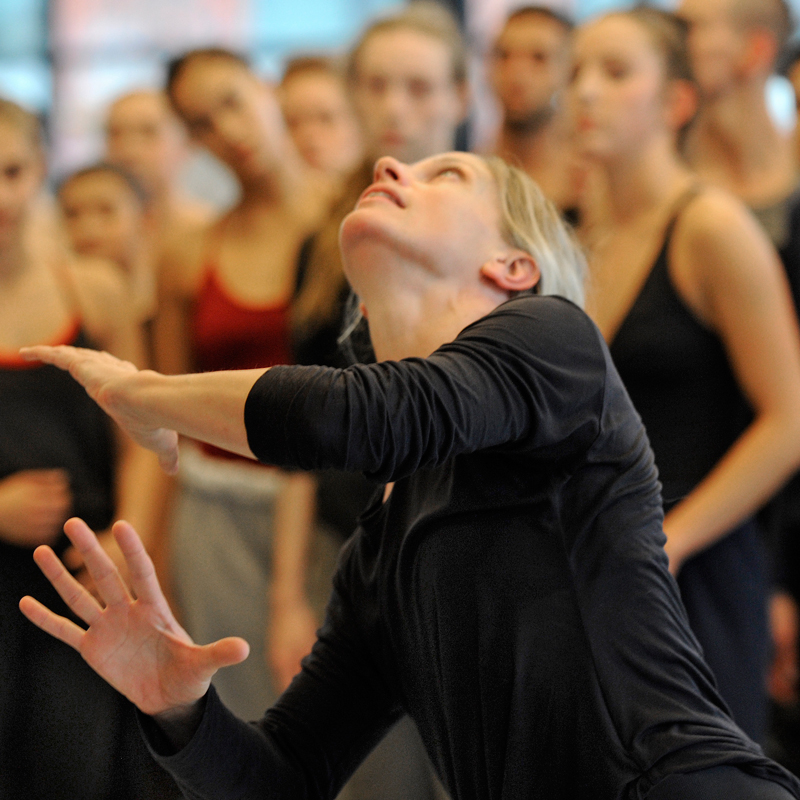 Of course, the very best scenario in creating dance is when the composer and choreographer work together from the beginning – take the Tchaikovsky ballets and any of those conceived by Diaghilev for his Ballets Russes, or, more recently, the collaborative partnership of Joby Talbot and Christopher Wheeldon in Alice's Adventures in Wonderland and A Winter's Tale, both for the Royal Ballet. Lack of time, money and resources doesn't always make this possible, though, and choreographers are used to pinching music from here, there and everywhere when it suits their purpose. But what makes Adès's music so right for dance?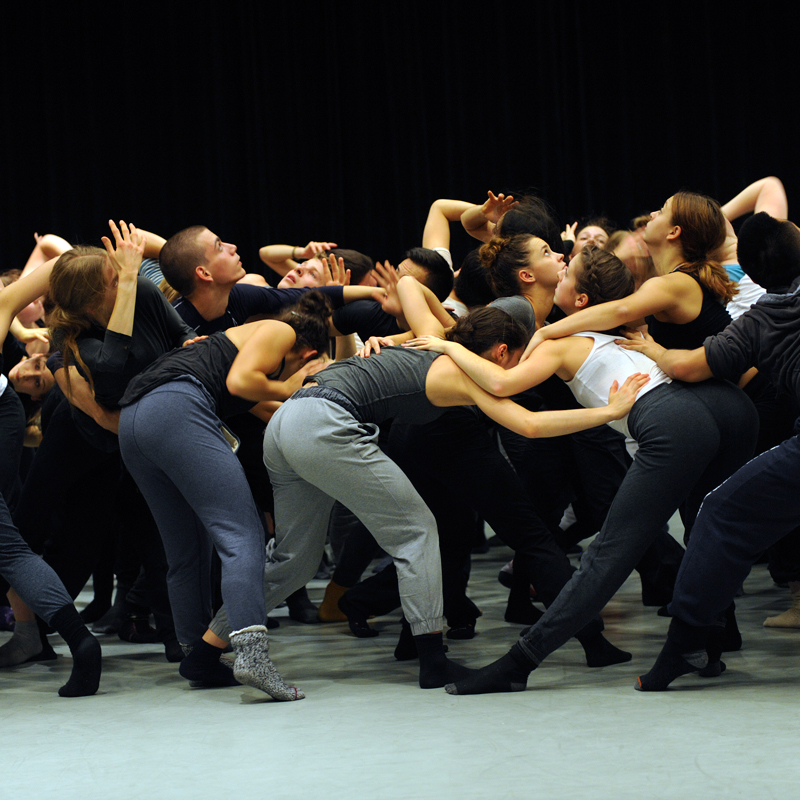 Karole Armitage, Artistic Director of New York-based Armitage Gone! dance company, met Adès for the first time in around 1999 when she choreographed Life Story for Wendy Whelan and Albert Evans of NYCB. The two struck up a friendship which has continued to this day, based on their frequent discussions of 'fundamental artistic ideas' and their mutual appreciation of Ligeti. 'I see Tom as an heir to Ligeti,' Armitage tells me. 'Some composers' music is so dense that you can't add to it, but there's space in both Adès's and Ligeti's music.' She also says that she's drawn to the sound quality, rhythms and deep psychological insight of Adès's music: 'It's brilliantly structured and mathematical yet so deeply human.'
Armitage immediately connected with Life Story, which sets a text by Tennessee Williams. 'Williams felt very keenly the pain of a relationship that lacks real intimacy,' she says. 'This couple don't really know each other – it's both hilarious and painful. And Tom just catches this in his dramatisation, but it's theatrical in a totally different way to Williams. By choosing to have it sung – half with this bluesy, jazzy approach, then half in this incredibly refined, classical style – he creates this very exciting friction.'
Armitage credits Adès for being 'very generous' when she choreographed Life Story: 'He let me take his music and do what I liked with it,' she says. He was also involved in its genesis as a dance piece; he attended rehearsals and was 'clearly energised' by the dialogue between music and dance. 'He's not someone who looks at the world only through the prism of music,' Armitage says. 'He has a broad interest in the arts and the world, and this makes him quite open to the potential of his music being used in other contexts.'
Collaboration between musicians and dancers can be just as exciting – and spontaneous – as that between an orchestra and an opera singer, as Sir Simon Rattle recently told Gramophone in an interview about conducting ballet music. At Sadler's Wells, the relationship between Armitage's two dancers and the two musicians (Adès and Booth) sounds like it might just reach that 'meeting of minds' Rattle was referring to. Armitage is planning to communicate her favourite tempo for the piece to Adès before they meet up in London so that 'he has a feeling of the pacing that is best for the dancers. Music can go a lot faster than the body, so the great thing is coordinating these different physicalities so they can all flourish.' But the hard work will really start when the musicians and dancers meet up for the first time in the rehearsal room: 'Even the inflection of when the singer's voice penetrates into the dancer's body is important – we'll have many hours of work together, and it will be intimate and collaborative.'
Not every piece on the programme will follow this pattern, however. The Quintet is, as Britten Sinfonia Leader Jacqueline Shave admits, 'one of the most challenging pieces for any violinist'. Shave has been conducted by Adès many times and credits him as 'unquestionably the best conductor I've worked with, especially when it comes to his music'. She's also played chamber music (Kurtág) with him, and describes him as 'a great artist who cares hugely'. But she's never played the Quintet before, and she is, quite frankly, terrified. 'I feel completely disabled,' she tells me at the beginning of the rehearsal process. 'It's like I'm trying to speak in a different language.' As much as Shave would love it to be a collaborative experience between musicians and dancers, her eyes, she says, 'will be glued on the music'.
Neverthless, Shave is very supportive of Adès's music being choreographed. 'It's going to open his music out to so many people,' she says. 'It's fairly unusual having a whole evening of Adès because, while he's a genius and his music is outstanding, some people are frightened by it. Adding the dimension of dance may help people to relax into it, and to absorb the music in a different way.'
And it's not just the audience who may learn to view Adès's music differently. As Armitage says, when a choreographer interprets a piece of music, the composer's perception of it can also change. 'Dancers get to know the music so deeply that it's like the air we breathe,' she says. 'Every nuance of the music is put into the body – we're making the music visible – and often, as a result, composers see their music literally and figuratively in a new way.'
Now all we need is for Adès to accept a commission where he works with a choreographer from start to finish. Armitage admits they had discussed this idea at around the time Adès's career took off and it never materialised. 'But I'd still love to do it,' she says. 'He's so good at finding subjects that stimulate his imagination – it would be extraordinary.'
Thomas Adès: See the Music, Hear the Dance is at Sadler's Wells from Thursday October 30 to Saturday November 1. For more information, and to buy tickets, visit sadlerswells.com