Video of the Day: Beethoven's Triple Concerto
Tuesday, March 2, 2021
Faust, Queyras, Melnikov and Heras-Casado play the central movement - taken from their new album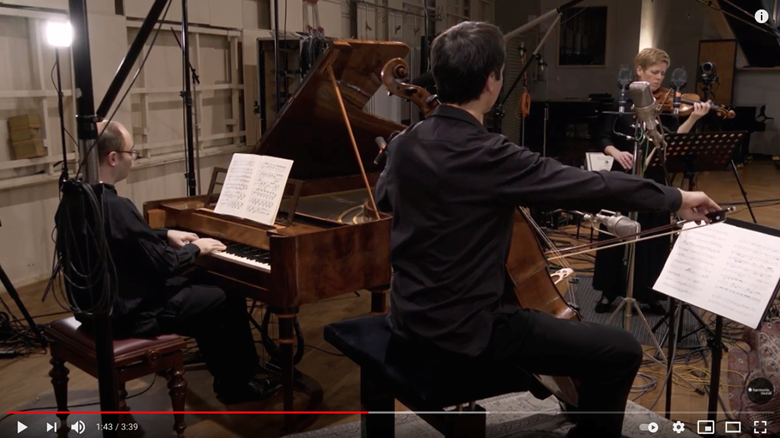 Last Friday saw the release of a wonderful new recording of Beethoven's Triple Concerto from violinist Isabelle Faust, cellist Jean-Guihen Queyras, Alexander Melnikov on fortepiano, and the Freiburger Barockorchester conducted by Pablo Heras-Casado. Available on the Harmonia Mundi label, with which these superb artists have a long-standing relationship, it will be reviewed in the April issue of Gramophone.
In this new video, you can watch them play the beautiful central Largo movement. 
You can hear the complete work, as well the accompanying piece, a transcription for trio of Beethoven's Second Symphony, below.