Video of the day: powerful new work pays tribute to health and care workers killed by Covid-19
Tuesday, July 7, 2020
'Never To Forget' written by Howard Goodall, and commissioned by London Symphony Chorus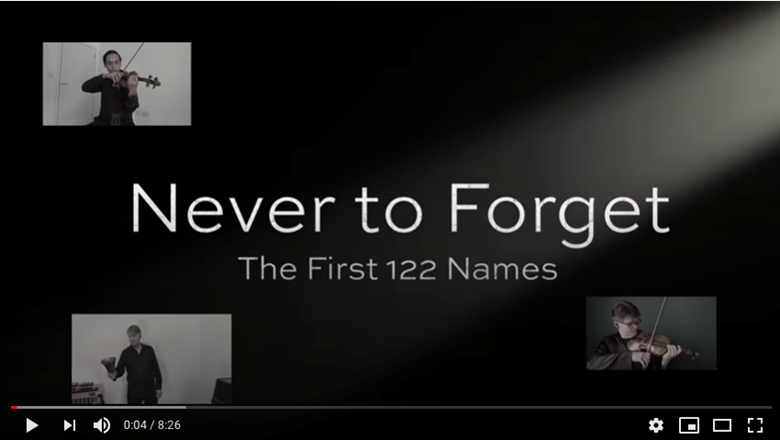 Composer Howard Goodall and the London Symphony Chorus have produced a deeply moving musical tribute to health and care workers who died from Covid-19 in past months. The video was published to coincide with the anniversary of the founding of the NHS.
The text of the piece – commissioned by the choir - is made up entirely of the names of those it remembers; currently containing 122 names, when complete, Never To Forget will be extended to include all names of those health and care workers who have died by the time of its first live performance – a figure which currently stands at more than 300 names.
The work was recorded virtually during lockdown, with one hundred singers from the chorus performing, alongside members of the London Symphony Orchestra and the composer himself. When circumstance allow, the London Symphony Chorus will perform the completed piece live, with, it is hoped, some of the families and colleagues affected present for the performance.
Explaining the work, and what it means to him, the Goodall said: 'Like so many creative artists I have been wanting to respond to the pandemic crisis in a way that would seem appropriate and sensitive to those who have been at the forefront of the struggle and that would demonstrate to them our collective solidarity and gratitude. The dedication and sacrifice of key health and care workers has been truly humbling.
'A choral work, even one that could initially be compiled from singers' own homes, seemed fitting,' the composer continued. 'Its text, entirely comprising the names of those nurses, doctors, carers, porters, cleaners, paramedics, ambulance drivers who leave behind mourning families, friends, communities.
'Unlike a stone memorial, though, this work will continue to grow and honour its fallen heroes, so the initial virtual recording is made up of the first 122 health and care workers who had died by April 25th of this year. By the same time in 2021, the piece will be expanded, and a version performed live that has all the names subsequently, tragically, added.'