Video of the day: The Hermes Experiment perform a new Giles Swayne work
Thursday, July 16, 2020
The piece is just one of nine premieres to feature on the ensemble's forthcoming Delphian album, HERE WE ARE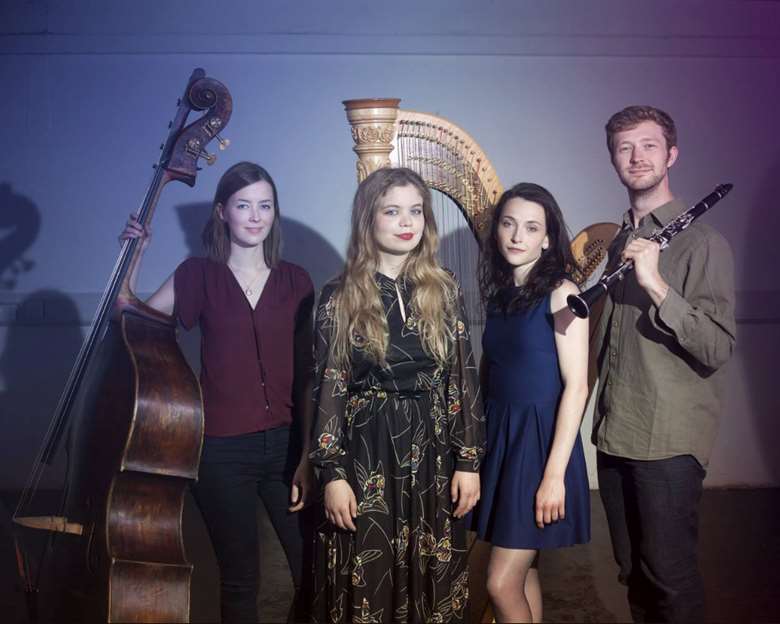 Few young ensembles can claim such a commitment to contemporary music as The Hermes Experiment. Founded only six years ago - and boasting what they describe as a 'deliberately idiosyncratic line-up of harp, clarinet, soprano and double bass' - they already have an extraordinary sixty commissions to their name, nine of which appear on their debut album, HERE WE ARE, released on the Delphian label on July 24.

Ahead of that, we can exclusively bring you a film of one of those premieres, Giles Swayne's Chansons dévotes et poissonneuses. The work sets three poems by the French poet Georges Fourest. It's the first of those songs you can watch here - 'Les poissons mélomanes' (The Music-Loving Fish), in which Swayne evokes the 'pianos in the casinos' as heard underwater by the discerning local sea-life.



You can find out more about The Hermes Experiment's new album at Delphian's website.