Welcome to Stravinsky's World
Julian Halse
Thursday, January 1, 2015
His influence on 20th-century music was immense, but what impact did Stravinsky the man have on those who knew him? Philip Clark finds out.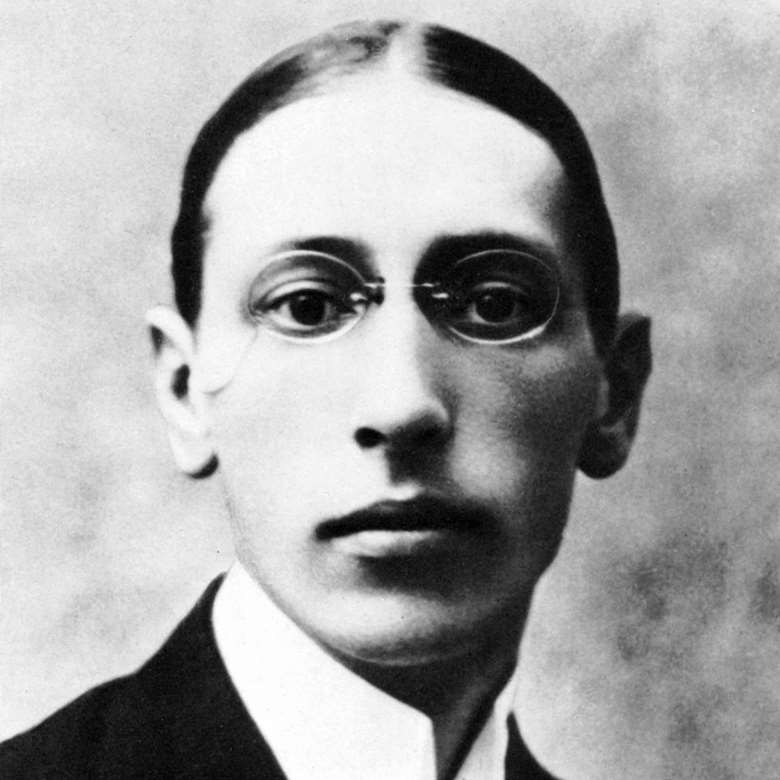 Let's talk about Igor Stravinsky, about how those who worked with him see the great man 40 years after his death. But what to ask this stellar line-up of extraordinary personalities whose lives were, fleetingly or comprehensively, interwoven with his? There's an obvious question – what was Stravinsky the man like? Marilyn Horne reveals something about the minutiae of Stravinsky's dinner-time habits, then informs us unambiguously that 'he was easily the greatest composer of the 20th century'.
Pianist Philippe Entremont admires Stravinsky's music but tells us he found working with him traumatic. Stravinsky's record producer John McClure paints a character portrait of an unexpectedly vulnerable elderly man, capable of temper tantrums but desperately concerned to secure his legacy on record as his health was failing. Michael Tilson Thomas was fortunate to meet Stravinsky as a young, emerging conductor in Los Angeles; clarinettist Stanley Drucker, pianist Charles Rosen and choral conductor Gregg Smith all take slightly differing views on the thorny question of Stravinsky's own conducting. But they agree on one thing – working with a figure of Stravinsky's unparalleled cultural muscle marks you for life. The ripples are indelible.
And by interviewing these erstwhile colleagues, and taking the opportunity to relisten to Stravinsky pieces I hadn't heard for many years – and pondering what to write here, assuming that no one needs to be told again how scandalous The Rite of Spring was back in the day – another Stravinsky emerges. Time has moved on. There are no first-hand witnesses left to the young Stravinsky, that dapper, moustached, enigmatic even to himself, revolutionary who composedPetrushka, Rite and Les noces during the first two decades of the past century. Like many central European composers – including Schoenberg, Hindemith and Milhaud – Stravinsky emigrated to the United States when the grim inevitability of unfolding events in Europe became clear. He arrived in 1939 and became a naturalised American citizen in 1945; everyone here knew that 'American' Stravinsky, himself sometimes uncertain about how to contain the weight of his earlier reputation.
Although a pop image of Stravinsky suggests that he was the most modern composer who's ever walked the planet, 'modern' needs qualifying. What kind of modernist was he? Unlike Edgard Varèse, another one-time Paris-based expat, Stravinsky's music was never 'futuristic'. Varèse gave his pieces quasi-scientific titles, while hisPoème électronique switched electronic music on. If electronics outlined an obvious pathway for 'progressives', Stravinsky never showed any interest. In 1945 he wrote his Ebony Concerto for the instrumentation of a jazz big band, just as the swing era was floundering. Apart from the occasional telltale dedication – to JFK, Dylan Thomas or Aldous Huxley – no Stravinsky work ever commented explicitly on the wider world around him. And his johnny-come-lately conversion to atonality happened just as 12-tone composition was now reckoned to be the domain of university boffins who taught it as a guaranteed way of producing a 'modern' sound, thereby killing its creative edge stone dead.
As Stravinsky wrote 12-tone works like Requiem Canticles andIntroitus, composers as ideologically adrift as Leonard Bernstein, Louis Andriessen and Steve Reich were holding up his early tonal music as a – make that the – way forward. Then the paradoxes run deeper. As Rosen explains, Stravinsky imposed himself absolutely on to 12-tone technique. But far from grasping at relevance, or placating those who once found his neo-classical pieces regressive and worthless, atonality became his portal into an 'invented' ancientism; the credo of '12 numbers' linking into Stravinsky's love of Gesualdo, of smells-and-bells mystic religious rites. Milton Babbitt premiered atonal works at Princeton University; Stravinsky premiered his in St Mark's, Venice.
Being paradoxical and contradictory is a very human trait, and I like that Stravinsky provokes questions that will never be fully answered. Stravinsky's music is ultimately about Stravinsky; about the intrigue of the composer's craft; about making sense of a world that revered his early classics, and would have been happier with more Rites andPetrushkas than any new atonal work, while recognising that the creative imperative which licensed that music was long gone. It's about the right note in the right context, the right note making the wrong context sound right, the wrong context making the right note sound wrong, the right context elevating the wrongest note imaginable to perfection; Stravinsky engaged in the world, or not engaged at all, Stravinsky ahead of his time, Stravinsky always with one ear to the past, Stravinsky the leader who wasn't much interested in leading, Stravinsky the new-music sage who listened and learnt and sucked in any music around him.
Let's talk about Stravinsky, beginning with conductor Michael Tilson Thomas at one of those Monday Evening Concerts in Los Angeles, a recurring time and place throughout these interviews, where Stravinsky premiered 13 pieces and his assistant Robert Craft conducted music old and new. Let's talk about Stravinsky, knowing the best we can hope to achieve is wild speculation about his motivation and ways of doing. But let's enjoy rolling with the conversation. Personalities may fade but the music always beckons us back.
MICHAEL TILSON THOMAS
Conductor; worked with Stravinsky at the LA Monday Evening Concert series
My parents had a 78rpm recording of Petrushka which had been played so often part of the shellac had worn out, allowing tufts of felt to poke through the surfaces. Petrushka was a family favourite because my Russian grandmother knew all the tunes. These tunes were also a kind of forfeit in a popular family game, a combination of Double Solitaire and building a house of cards. If you played a wrong card, or knocked over the house, you had to go under the table, crouch on one foot and sing a few bars of the 'Coachmen's Dance', crowing like a rooster.
When I first saw Stravinsky conduct I was about 10. He made his way to the stage in short steps and presented himself to the audience with a very characteristic bow somewhat in the manner of a dancer. He began to conduct the complete Le rossignol and, as the opening bars floated over us, I was entranced and amazed that this music was by the same composer whose rambunctious ballets I knew almost by heart. His conducting was an angular tangle suggesting a multi-armed Hindu deity. The swoops and jabs were precise, rhythmic, gestural; the same no matter the size or scope of the work.
These qualities were consistent in the many performances I saw and later participated in. At a concert, rehearsal or recording session, Stravinsky's manner was elegant and aristocratic, very much like older St Petersburg artists I had met. Whether he was making a musical point, relishing a special word or taking out a hard candy or small pencil from his vest pocket, he was like a court jeweller pleased with his precision and command. Gesture is a word that keeps coming to mind. In his gruff singing – I'm so glad I heard him sing – and in his conducting, there was an urgent continuity interrupted only when he was obliged to lick a left-hand finger to turn the page. This almost choreographic concept of phrasing is central to his music in all of its styles.
Not enough Stravinsky is heard. Far too rarely one hears pieces likeFour Etudes, Apollo, The Fairy's Kiss, Symphony in C, Agon orRequiem Canticles. Symphony in Three Movements gets more play because of Stravinsky's big finish and big-band gestures. He made his breakthrough with rhythmic/folkloric scores, but thereafter his creativity led him to styles which were essentially more lyric, abstract and economical; which revealed his supreme gift for choosing the right notes. I have special affection for Agon as, in many ways, it is a book of musical souvenirs of the Los Angeles Monday Evening Concerts which Stravinsky often attended and where 13 new works were premiered. These concerts presented many first Los Angeles performances of Gesualdo, Monteverdi, Schütz, Webern, Boulez, and abstracted traces in Agon are clear.
A memory I treasure is sitting backstage with Stravinsky at one of those concerts as he listened to the premiere of his 'The Owl and the Pussy-Cat', and then followed along with the manuscript of Beethoven's Op 111 Sonata as I performed it. Afterwards he said, 'Yes, my dear, it's all acoustics. The right hand is up so high, the left far below. The whole piano ringing with the resonance the depressed pedal creates. How curious that a man who is totally deaf should be so interested in acoustics.' It was a characteristic epigram, and an inspiration to experience the man's original and searching mind so personally.
SUZANNE FARRELL
Ballerina; principal dancer at New York City Ballet, where she worked closely with Stravinsky and George Balanchine
I met Stravinsky in 1963 when I was rehearsing Movements for Piano and Orchestra. It was my first big role, and I was suddenly thrown into learning the steps in place of Diana Adams, who was pregnant. During the rehearsal, a documentary for West German television was being filmed, and they wanted to capture footage of Stravinsky watching the rehearsal. Afterwards, Balanchine introduced me to Stravinsky and I was in awe. Much later, I heard that Stravinsky had asked who I was, and Balanchine answered: 'Igor Fyodorovich, this is Suzanne Farrell. Just been born.'
When we were working on the first version of Variations (Aldous Huxley in memoriam) in 1966 Stravinsky was again in New York and George invited him to watch a rehearsal. He brought out a little stool for Stravinsky and placed it centre stage. Only the work light was on and there was nobody in the audience; it was like a little party and I was the dancing girl – as in: 'Bring on the dancing girl!'
George said, 'Suzi, do some Variations for Igor'. I began the five-minute solo, and they talked in Russian and seemed to be having a good, conspiratorial time. I didn't know what was going on, and then Balanchine asked me to do a bit of the very difficult cadenza from hisBallet Imperial, based on Tchaikovsky's Second Piano Concerto. I did, and they talked more. I went to my dressing room. Shortly after, there was a knock on my door and it was George. He thanked me again, and told me Stravinsky enjoyed my dancing. I said, 'I'd love to tell him how much I enjoy dancing to his music'. 'If you run, you can catch up to him,' George replied. Stravinsky was slowly walking toward the theatre exit, cane in hand. As I ran after him I called out: 'Mr Stravinsky, Mr Stravinsky, I want to tell you how much I enjoy dancing to your music.' He patted me on the head and knowingly said, 'I can tell. Thank you, dear.'
STANLEY DRUCKER
Lead clarinettist of the New York Philharmonic, 1948-2009; played under Stravinsky's baton on several occasions
Before my tenure, Stravinsky had already appeared many times with the New York Philharmonic. In 1946 he premiered the Symphony in Three Movements with the orchestra and during my time there were concerts in 1957, during Dimitri Mitropoulos's last season, which featured Perséphone and Petrushka, and in 1966 a Stravinsky festival when he conducted Symphony in Three Movements and Symphony of Psalms. He came as an honoured presence.
Stravinsky wrote remarkably well for the clarinet. There are the wonderful Three Pieces for solo clarinet and the very prominent part for clarinet in The Soldier's Tale – and, of course, the many passages in The Firebird and Petrushka which illustrate the brilliance the clarinet is capable of. He certainly used the instrument wisely.
I felt Stravinsky was very human, a person who could be approached. One could certainly ask him about phrasing, or an articulation or accent. Some of his markings are very individual; an inflection, a wedge or accent in Stravinsky has a completely different meaning to the same symbol in, for instance, Copland. He exhibited enthusiasm and verve on the podium, a kind of joy that was transmitted, although not always with accuracy of the rhythms. He didn't have that conductorial capacity for forward drive which a Bernstein or Boulez could achieve in the same music. Many composers came to the Philharmonic to conduct their music during the same time. In his conducting, Hindemith gave out what needed to be expressed, an ability that Stravinsky could never match.
I didn't know Stravinsky in his younger years, obviously, and the pieces he conducted with the Philharmonic were generally his older pieces – classics from the 'permanent collection' – ones that weren't so taxing. Robert Craft conducted some of the more difficult, thorny works for the conductor. He had an ability to boil these late pieces down to their essence, especially rhythms that were difficult to perceive. Petrushka is no easy piece to conduct – but it's easier thanSymphony in Three Movements or Symphony in C, where there's a certain bridging of the old positions with the new. New York being New York, I always found our audiences willing to accept these works – everything either starts in New York, or comes here eventually.
PHILIPPE ENTREMONT
Pianist; recorded the Capriccio and Concerto for Piano and Wind Instruments with Stravinsky in 1966
I admired Stravinsky's music immensely but I worked with him when he was too old. He arrived drunk, and it was impossible to talk with him about his music. The Columbia Symphony Orchestra were fantastic, but Stravinsky followed them most of the time and then complained to them about their playing. He was giving no clear indication, and we were playing in the dark.
He was very opinionated and there was no room for discussion. He wrote his music, of course, but no composer should ignore what somebody who takes the trouble to learn their work can bring to it. A piece is like a frame; it's large enough to let the performer inside.The Firebird is luscious – but listening to Stravinsky conduct it, the finale sounds so cold. Very few other people play it in that manner.
JOHN McCLURE
Record producer; produced all Stravinsky's recordings for CBS from 1959 until his death
I met Stravinsky and Bob Craft when recording Bruno Walter's MahlerResurrection Symphony at Legion Hall in Hollywood, and we immediately hit it off. I'd also met a phenomenal orchestral fixer called Philip Kahgan, who had been first viola with the Los Angeles Philharmonic and fixed the Hollywood Bowl concerts, and he knew Stravinsky and Bruno Walter. He put together an amazing orchestra – which we called the Columbia Symphony Orchestra; about half LA Phil and half crackerjack studio musicians. This was the orchestra with which Walter recorded his Beethoven symphonies and Stravinsky his early Rite of Spring and Petruskha. For the Stravinsky sessions we needed extra percussion and we might have thought about using, say, a different lead trumpet, but the orchestra were amazingly consistent. Israel Baker was the concertmaster for all those sessions. He also played on The Soldier's Tale and, although I knew he wasn't, I could swear to God he was sight-reading. He wasn't fazed by Stravinsky at all and chewed gum all through the session.
As conductor, Stravinsky really had no problem with Petrushka andThe Rite of Spring. There are a few bars I'd love to do again, but there comes a point when you realise enough is enough: this is as good as it can get. And Stravinsky, who was never entirely well, was elderly. He'd had a stroke and walked with a limp. He had a condition that gives you an excess of red corpuscles and, depending on where he was, had two doctors with utterly different approaches to treatment. His doctor in LA told him: 'Drink plenty Scotch, it's the best thing.' Then, in New York, he'd fall under the regime of another doctor who banned alcohol and told him very clearly what he could, and couldn't, have.
When he recorded The Soldier's Tale, I spliced up a dummy version which he immediately rejected. 'Absolutely not. We do it once more.' You can't argue with that. He came into the studio again and did it perfectly without sweat or effort – and much faster; he found the problem with the first version was it had been much too slow. But with Symphony in C, Symphony in Three Movements, Petrushka, The Firebird – the pieces he'd conducted around the world – he mowed them down. He rehearsed carefully in the studio, and Bob Craft took over rehearsals when Stravinsky's strength would start to dip. I'm sure Bob would deny this – he wasn't in the control room listening with Stravinsky – but Stravinsky would make a lot of criticisms of Bob's conducting, things like, 'Expect this to be much slower, or faster,' or, 'I need to hear more something here'. Stravinsky was always very specific. And listening back, I could always tell Stravinsky's takes from Bob's.
If there was a passage Stravinsky could never get absolutely right, I felt no compunction about dipping into one of Bob's rehearsal takes and dropping in a bar, or a chord. But I couldn't use anything more because the differences were enormous. Bob's Pulcinella must have been seven minutes shorter than Stravinsky's; but Stravinsky's was much more musical. Some people reckoned we were cheating. Bill Kraft, the percussionist on The Soldier's Tale, thought we were using bigger blocks of Bob's takes than we were admitting to and trying to pull the wool over people's eyes. But I really couldn't see a problem about using one bar to fix a mistake. It's not easy to put something out that's totally wrong and Stravinsky approved all the final edits. We were doing something for the future.
The newer stuff – Movements for piano and orchestra, Epitaphium,Variations (Aldous Huxley in memoriam), In memoriam Dylan Thomas– Stravinsky simply didn't have under his fingers, and this was the music with which Bob had total affinity. I finally credited one LP as 'conducted by Robert Craft, supervised by Igor Stravinsky' because it was only fair to Bob; the horse-trading was that for every Stravinsky piece Bob brought us to record, I had to give him a Webern, Schoenberg or Berg.
When Stravinsky recorded with Philippe Entremont, all the cards were stacked against him. Stravinsky wanted Margrit Weber, or somebody else, and deeply resented the idea that we'd imposed Entremont on him. It was probably foolish on our part to say, 'Look, we have a signed contract artist who we think will make a good job of this'. But Entremont was in very good company – Stravinsky wanted Eudice Shapiro to record the Violin Concerto because she'd already performed it; we wanted Isaac Stern who we thought would sell more records. Thinking about it now, I'm not sure we were right about that. But Isaac had never played it before, and Stravinsky was furious.
If Stravinsky was ill, he drank. When we recorded The Rake's Progressat Abbey Road he was very sick. He had a towel around his neck and was sweating, and would take regular swigs from a bottle of Scotch he kept on the podium. The Rake had been an unequivocal success and I always felt Stravinsky was determined that this recording needed to establish its reputation and value. Yehudi Menuhin came to visit, said how wonderful it sounded and Stravinsky looked at him like he was an idiot: 'Well it's a wonderful piece, why shouldn't it sound wonderful?' I recorded all the rehearsals, too. Despite feeling like he did, Stravinsky was very sharp and would make comments every two or three minutes. We never found those rehearsal tapes – if someone could, they'd show exactly how perceptive and clear in his thoughts Stravinsky was.
It was Stravinsky's 82nd birthday and we were staying at the Savoy. There was a party and the cream – not so much of English musicians, but of English theatre – flocked there: Gielgud, Sybil Thorndike, Tony Richardson. We'd just finished a session and he was wiped out. Walking there, he held a tight grip on my arm because he couldn't move his leg.
Bernstein and Ormandy were dying to get their teeth into the early ballets and I had enough trouble justifying one recording, which we never recouped, without considering others. I thought of every excuse in the book to stall Lenny, but he never let up. At Carnegie Hall there was a particularly telling moment when Stravinsky was in town and Lenny programmed The Rite. I took Stravinsky backstage. Lenny was bubbling, Stravinsky was glowering. Bernstein needed constant reassurance and asked 'Well, what do you think maestro?' 'When I want ritardando, I write ritardando. Otherwise please noritardando,' Stravinsky snapped. Lenny was stunned and thought about it for a minute. 'My god, I learnt this piece from the Stokowski recording,' he whispered.
GREGG SMITH
Leader of Gregg Smith Singers; Stravinsky's choral conductor of choice
Robert Craft conducted the performance of Requiem Canticles at Stravinsky's funeral in Venice, but I helped get the chorus and orchestra together. Stravinsky's family wanted Requiem Canticles. My feeling is that Stravinsky always intended it – his last major work – to be performed at his funeral.
My association with Stravinsky began in 1960 when we were asked to sing Le rossignol for the Los Angeles Music Festival. The 'king' of choral music in LA was Roger Wagner who had a terrific choir, but Roger used to rile against contemporary music, and the festival didn't like his attitude. I came along, this young upstart of a choral director, and the festival hired me over Roger. I had a love for the music and was gung-ho to do it. Eventually Roger's singers started to defect.
I remember going to Stravinsky's house in Wetherly Drive, just off Sunset Boulevard in Hollywood, for the first time when we were working on Les noces. I rang the bell and he came to the door, this little gnome-like guy smiling broadly. In his library was a photograph of a funeral gondola procession in Venice, which turned out to be Diaghilev's funeral. Can you imagine what I felt like in 1971 being part of the equivalent procession for Stravinsky?
The Gregg Smith Singers had the right kind of sound for Stravinsky. The first time we did Les noces, we sang it in English. But when we learnt the Russian it was much better. When you get the Russian, then you get the colour right and the rhythm is already there. Which doesn't mean Stravinsky's rhythms are easy. We needed to pay attention to the accents and rhythmic inflections more than anything else.
When we did the first performance of 'The dove descending breaks the air' in 1963, at a Monday Evening Concert, again our sound was right. What Stravinsky wanted was a sound that had clarity yet body. For Requiem Canticles this very clear, precise sound is essential because the choral sections are so very short. That piece really reflected his new attitude. Compared to Les noces, I don't hear the Russian influence there as much as I hear the 'modernism'. With his conversion to 12-tone writing, he was reflecting what was going on. He was very aware of Boulez – a lot of sympatico there, you might say.
CHARLES ROSEN
Pianist; recorded Stravinsky's Piano Sonata and Serenade in 1960, and Movements for piano and orchestra in 1961
I went to see Stravinsky before I recorded the Piano Sonata and the Serenade in A because I thought there might be mistakes in the published scores. Boulez once told me that Stravinsky's scores, alongside Schoenberg's and Debussy's, were littered with mistakes and certainly I'd found inconsistencies in both works. When I arrived, a young composer friend of Stravinsky's was there called Alexei Haieff. Apparently Stravinsky had called him because he was nervous about this young American pianist coming to talk about pieces that were decades old: 'I can't remember anything about them,' he'd said. I asked Stravinsky about certain notes and chords. He spent a long time trying to figure it all out, but I'm not sure he gave me the right answers, frankly.
When I recorded Movements I said that, if Stravinsky preferred to speak French, I could speak it almost as well as English. He said he couldn't remember any language apart from English, although, at least when I was speaking to him, he didn't speak in one language. It was a mixture of French and English, maybe a little German – a language he'd assembled himself.
Margrit Weber, who commissioned Movements, thought the piece was too short, but Stravinsky told her that if he did any more work on it then it would certainly get shorter. It was not the happiest session because Stravinsky didn't know Movements as a conductor. Craft complained in his book that I had trouble following Stravinsky's beat. But Craft was sitting directly behind me and knew damn well that Stravinsky's beats fluctuated; he would beat 1, 2, 3 and then put his hand to his ear waiting for the fourth beat. The producer, John McClure, said we should have organised a public performance because, playing it for an audience, we would have learnt what everybody else was doing. Stravinsky wasn't happy and, at the end of the session, said 'We did not portray the piece'.
Movements is very beautiful. He didn't try for the spectacular pianistic tone colour effects in Movements that he achieved in the second scene of Petrushka, music originally intended for a piano concerto. But it sounds entirely Stravinskian. Composers who turned to the 12-tone technique, if they were any good, made the technique their own. Stravinsky doesn't sound like Schoenberg; Webern doesn't sound like Schoenberg; Berg doesn't sound Schoenberg or Webern. And I'm not even certain I know what the tone row is in Movements; when I played it, I was interested in the phrasing and dynamics, which are very extraordinary.
The last movement of Stravinsky's Piano Sonata is based upon the Beethoven Op 54 sonata – actually upon a misunderstanding of the finale. Allegretto for Beethoven is a relatively slow tempo; the proper tempo is about crotchet=76 but most pianists – Pollini, Schnabel, Richter – play it at 144. It's the least popular of the Beethoven sonatas and I've often wondered if that's why Stravinsky chose it.
In one of his lectures, he said, 'I use classical phrases the way I used folk tunes'. The way he used folk sources in Petruskha and The Rite of Spring – it sounds like Stravinsky. It never sounds like folk material. For him it was all material. Elliott Carter told me he once asked Stravinsky if he used models and was told: 'I always have a model.' I don't know anyone who's noticed that the last movement of the Piano Sonata is based on Beethoven's Op 54. But Stravinsky, of course, expected everyone to hear that the slow movement was related to the style of Bach. He had a more troubled relationship with Beethoven than Bach. You see, Stravinsky springs from Debussy, who was the first composer to free everyone of Beethovenian development. Until Debussy, everybody was using Beethoven development technique by sequence. Debussy got rid of the tonal structures which you get from a sequence and enabled Stravinsky to compose Rite and Les noces. When Beethoven wrote Fidelio, perhaps he expected you to notice that the big aria in E flat major, with three obbligato horns, is obviously related to the big aria in Così fan tutte, in E major with two obbligato horns. Perhaps he expected you to notice, then shut up about it.
But Stravinsky's relationship to the Classical tradition was different: he wasn't competing. Certainly in Jeu de cartes he expected you to recognise quotations from Rossini's The Barber of Seville, Beethoven's Fifth and Ravel's La valse. The opening theme of Jeu de cartes is an eight-bar phrase of which the seventh bar has been removed; then, when he quotes Rossini, it's an eight-bar phrase with the seventh bar removed. What he's doing is reducing the other composers to his own system. With Movements, too, he imposed himself over the system.
MARILYN HORNE
Mezzo-soprano; discovered by Stravinsky in 1956, and later sang Oedipus Rex
Hitler had a big thing to do with it, but also the good weather – in Los Angeles, where I grew up, it was not unusual for young performers to end up working with fabulous composers because so many of them migrated there. My first contact with Stravinsky was when I was hired to sing some of his songs for the Monday Evening Concerts.
I was 19 and didn't speak a word of Russian, and had certainly never sung a note in Russian. I went to Stravinsky's house where he taught me the Russian, every syllable, very patiently. We sat together and he enunciated all the vowel and consonant sounds, going 'AWWWWSSSH' and 'AWWWWARK', and I learnt it by ear. Stravinsky and Robert Craft liked what I did and suddenly I was being asked to perform lots of other music, not just Stravinsky. With Bob, I did the first performance in Los Angeles of the Monteverdi Vespers; Schoenberg and Webern, too.
We usually rehearsed at Stravinsky's home in Wetherly Drive. I was allowed to see the inner sanctum of Stravinsky's studio. The Russians decorate with tinsel that to us looks like Christmas; there was tinsel draped all around the room. I was invited to dinner many times after rehearsals and got to know his wife Vera very well, who was a wonderfully warm woman. But my big 'in' was through Stravinsky's Russian cook, Yevgenia Petrovna: she loved me. The food was simple but delicious, and Stravinsky always ate dinner wearing a beret because he was afraid of the draft. He was a complete hypochondriac. The conversation once turned to health and operations. I asked Stravinsky if he'd always been interested in the medical world. He took a sip of soup, beret sitting elegantly on his head, and said with a kind of relish: 'I adore medicine'. Sometimes Aldous Huxley might turn up for dinner and I didn't just sit and listen. I was young and thought they needed to hear my opinions, too!
With Robert Craft, we entered into a big project to perform and record Gesualdo and we recorded 65 madrigals and motets. Gesualdo wrote practically all his madrigals for five voices, and Bob found some wonderful motets that required a couple of bass voices. But the extra parts had been lost and Stravinsky reconstructed them. One of my most prized memories is Stravinsky coming out of his studio with strips of paper, the ink still wet, and handing them out to the singers. He was terribly interested in the project, and always sat in the audience when we performed them.
I was a soprano when I first knew Stravinsky, and recorded Oedipus Rex for Italian radio; but I was already flirting with low notes. I also sang Oedipus with Stravinsky in Canada for a television performance, and made my debut at La Scala in 1969 singing Jocasta. It's a huge part, beautifully paced dramatically, and there are big, big scenes; Stravinsky was absolutely a man of the theatre.
Unfortunately in Canada he got sick and Bob Craft took over for the performance. I hate to use the word 'dry' to describe Stravinsky's conducting because it's a much overused word about him. But I would say it's the right word – it was dry, largely accurate, but he never looked up from the score. I'd laugh when I'd see him conductThe Firebird for the millionth time, looking hard into the score to see what was coming next. But, look, he was easily the greatest composer of the 20th century and the fact he was still alive and able to conduct his own music brought another kind of authority.
I was with him in Venice when Canticum sacrum ad honorem Sancti Marci nominis was introduced, with Stravinsky conducting. That piece is for tenor and baritone solo so I wasn't involved and sang some old music with Bob: Monteverdi, Schütz. During Canticum sacrum, I sat next to Nadia Boulanger in St Mark's who said, 'Well, he's always 25 years ahead of everyone'. I remember the ambience created by huge candles burning in every corner; and the Cardinal was there who later became Pope John.
Some of the last music Stravinsky wrote is dedicated to me – Two Sacred Songs of Hugo Wolf, from the Spanisches Liederbuch, which he orchestrated for three clarinets, two horns and string quintet. They're fabulous songs. Stravinsky never wrote a Requiem as such. He was superstitious and wrote Requiem Canticles instead, but these Wolf songs are true breast-beating poetry, full of Catholic associations with hanging on the cross. Unfortunately, I never recorded them, but I did perform them in Berlin.
I remember Horowitz was in the audience and the click of cameras as everyone was photographing him. Later I moved to Europe and worked with Stravinsky less, but always kept up contact. What was really important for me was this: I was good at popular music and could easily have gone down that route. But Stravinsky never took the easy way out, and that influenced me to take life seriously, too.