What does it mean to be a composer today?
Gramophone
Friday, October 4, 2019
Three musicians behind concert-series and label Listenpony offer their reflections and advice
Listenpony is a London-based concert series, commissioning body and record label run by William Marsey, Freya Waley-Cohen and Josephine Stephenson. The three composers together introduce the organisation, before reflecting individually on what it means to be a composer in the modern musical world.
We started Listenpony as a way to put on performances of our own music, as well as to showcase the talents of our performer friends. We have always aimed to put together the wide variety of music we enjoy alongside that which we make - choosing music simply because we like it and think it's good rather than according to style. For the most part, this is classical music that goes from the Renaissance to today, with a particular focus on the new music that we now also commission from contemporary composers, but we also invite artists from other musical traditions to perform acoustic sets, and this has ranged from pop to folk via jazz and rap. We like to hold our events in unusual venues such as crypts and galleries, and structure the music in twenty-minute sets, creating an atmosphere that allows the audience to experience a close connection with the music and the musicians themselves.
A few years ago we set up a record label to release live recordings from our concerts, a way to offer an alternative experience of them, focusing on a single performer or ensemble, to be enjoyed post hoc on the move or from the comfort of one's own home. This was also a way for us to reach a wider audience, outside the limits of England and beyond the evening of the concert.
Through Listenpony we hope to have not only created a space to experiment as artists, but also a wide and ever growing community of musicians and listeners who come together at our concerts.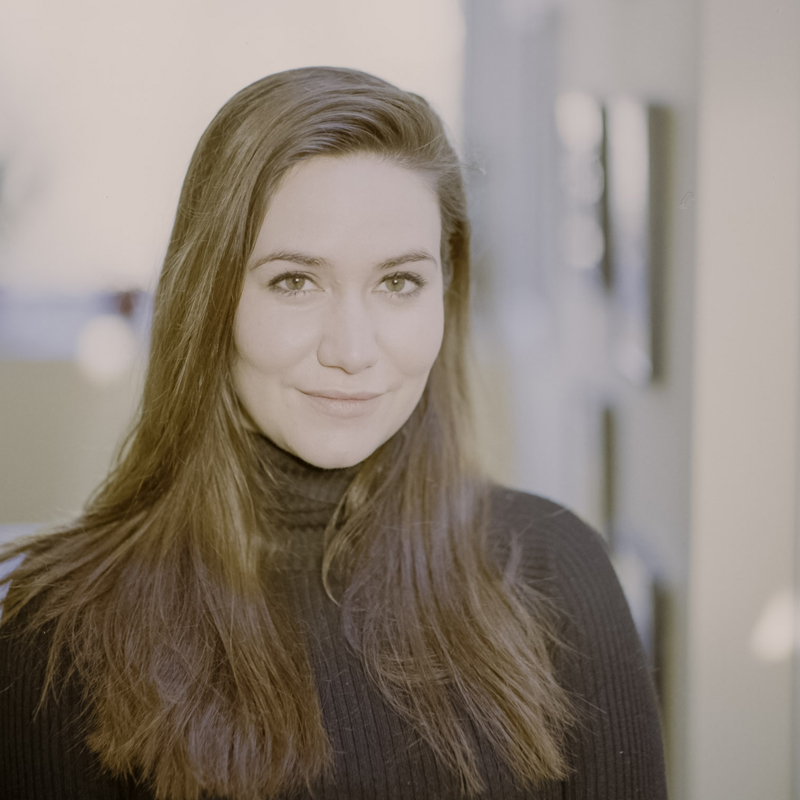 Freya Waley-Cohen
Freya Waley-Cohen is currently the associate composer at the Wigmore Hall. Her recent work includes pieces commissioned for the BBC Proms, King's Singers and the LA Philharmonic. Her upcoming work includes pieces for the Albion Quartet for Wigmore Hall, Heloise Werner and the Tippett Quartet, and the Britten Sinfonia Principles and Katie Bray.
To become a composer you need to create your own path, even if you can't see it clearly to start with ... And then just keep going.
Currently, the majority of my work is writing music that has been commissioned and that will be presented in a traditionally staged situation. But all of the different types of work I've done feed into each other in a way that makes them hard to separate.
One path I've taken has been creating my own projects. For me, a project has to be something I can become obsessed with. Listenpony is one of these projects; something that all three of us care about enough to still be devoting our energy to it seven years after the initial idea. I still can't imagine that devotion ever waning.
Another such project is Permutations, a work which invites the listeners to explore a new work of music through playing the acoustics of six adjustable chambers. It was created on a three-year Open Space Residency at Snape Maltings, in collaboration with architects Finbarr O'Dempsey and Andrew Skulina and my sister, violinist Tamsin Waley-Cohen. I directed, fundraised, found touring partners, wrote the music, talked about it endlessly, and perhaps most importantly persisted despite multiple rejections of the project early on. I did this because of the vision I had for it, and for how I wanted the audience to be able to experience it.
Following this vision also allowed me to work with amazing people and institutions. These relationships feed into my future as a composer beyond the original project itself.
I didn't ever decide in a concrete way about a 'direction for my career', but I decide what I really love spending time thinking about, and then put my energy into that.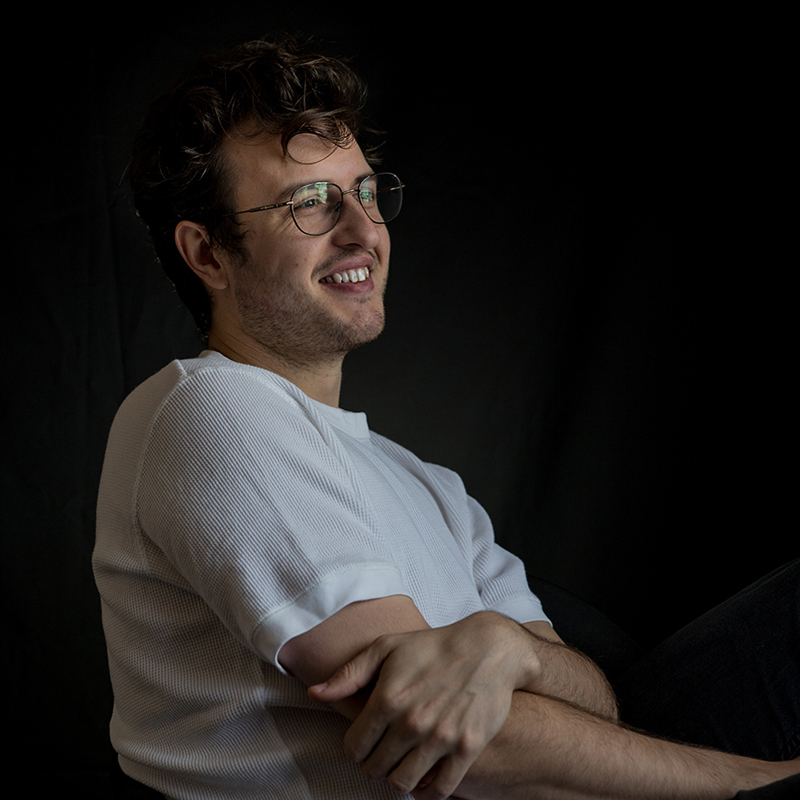 William Marsey
William Marsey is currently working on a project as part of New Creatives North and on a residency at the Britten-Pears Foundation with SongSpiel. His recent work includes commissions for the Northern Sinfonia and an album of piano pieces for Joseph Havlat.
To keep making music I've needed to learn to do numerous things beyond just the music writing, and to find people I love to work with but who also fill in for my missing skills (and I theirs). Those projects and collaborations have been the really valuable things.
In general, a composer's work is varied, and most of the music-making happens long after and before the actual 'writing'. I don't know if it was ever true that a composer just writes and delivers a score, but it's certainly rare today. Even with 'traditional' commissions, writing for an established orchestra for example, there's still other jobs for the composer, like typesetting and part-making. Most work, like Listenpony, involves all sorts: fundraising, budgeting, marketing, ticketing, stage management … In other work I'm variously a audio- and video-recordist, performer, set-dresser …
I've just spent a week recording a song cycle of mine in Britten's library, with five talented musicians, SongSpiel, and separate video and audio specialists. In happy cases like these, where your work is 'done' in a way, you take on a strange but revealing role: sat in the corner, regularly chipping in as a kind of director-monitor-advisor-referee-cheerleader-type person. It's a central, diplomatic, but quasi-dispensable role, where knowledge of what everyone else is doing is paramount. You need to know what you want, what your co-workers want, what your priorities are, the limits of what can be done, and to know when to let others' creativity take charge.
Personally, I think it's been stubbornness and single-mindedness that has had me make this into a career, because much of the day-to-day 'being' of 'being a composer' is persevering: powering on through self doubt and moneylessness, patience while spending years finding a balance of related, half-related and utterly-unrelated other jobs. And in the meanwhile slowly learning how to be a central negotiator in a collaborative art-form that – you being outnumbered by dead composers – can usually function without your presence at all.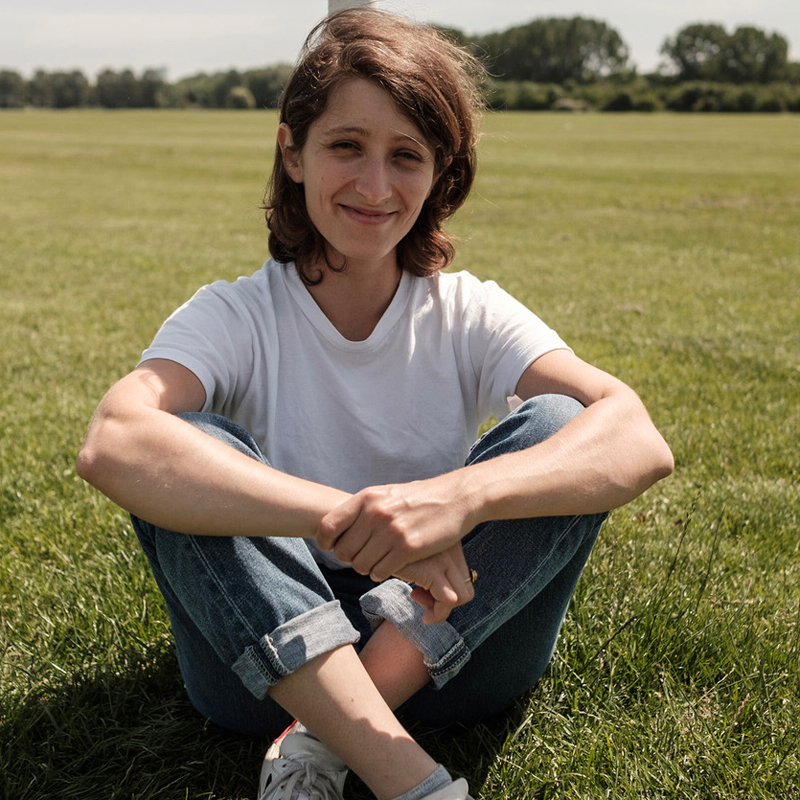 Josephine Stephenson
Josephine Stephenson is a London Sinfonietta Writing the Future composer and is currently working on projects including an opera commissioned by l'Arcal in Paris, a song cycle for Allan Clayton and Aurora Orchestra commissioned by the Wigmore Hall, and a re-composition for string orchestra of Elena Tonra's solo album Ex:Re commissioned by Kings Place.
From a young age I wanted to be a composer in the sense that I wanted to spend a considerable part of my time creating music. It started with things I could perform or record myself, and later came to also include music for other people to play. Collaboration was central right from the start, and I have always loved contributing music to films and plays as well as writing my own songs and pieces. I first took composition lessons during my undergraduate years, and went on to complete a Masters in it.
But alongside this my music-making has always included other things: singing, playing, arranging other people's music, of a variety of genres. And I would never want to stop doing all of these different things – not only do I really enjoy it, I also believe that they all inform my composition. And so I feel very lucky that to this day I have been able to live by combining a composing career with one as a performer (singer and multi-instrumentalist), both of them across different scenes ('classical', experimental, indie/pop), something which might not have been possible in another, less musically open-minded country than the UK.
Naturally my creative practice is in a sense the most personal one, and therefore the one I hold closest to my heart, so there are times when I have to prioritise it. But I am glad that my whole life doesn't depend on it, as creativity can be so precarious and the demand for it so unpredictable. In terms of the music I am commissioned to write today, it goes from concert music to operas to music for film and theatre, or records; it can involve classical and/or non-classical instruments and voices, and electronics. And this multiplicity, as well as being handy in terms of getting regular work, is something I value and treasure.
Listenpony's new EP, 'Live at Listenpony: Tabea Debus', is available from October 4