What is Operetta?
Richard Bratby
Tuesday, September 25, 2018
Richard Bratby surveys a musical form that can mean different things to different people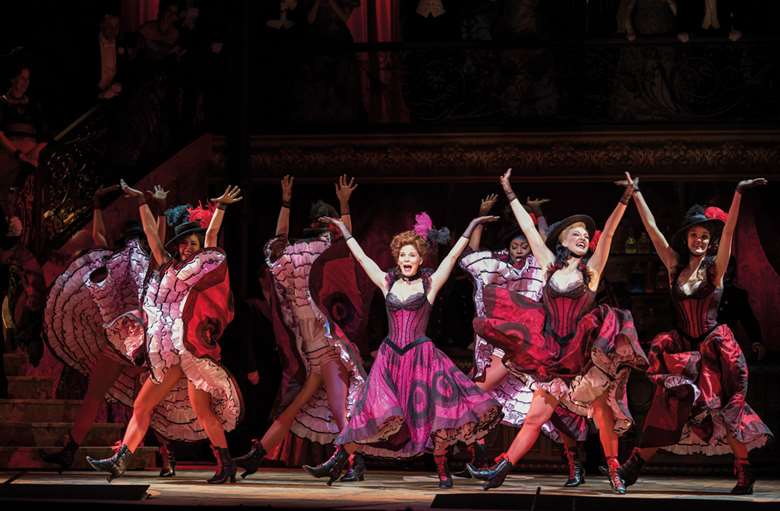 If you could pin operetta down, it wouldn't be operetta. 'Little opera' is really far too general a term to describe a genre that – at its broadest – embraces both Die Zauberflöte and Les Misérables. Operetta has many ancestors (Mozart called Zaide an 'operetta'). But it's widely agreed that classical operetta unites song, dance and spoken words in order to amuse, delight and ideally sell tickets. And that its Golden Age began when Jacques Offenbach – a German immigrant to France, of Jewish descent – found a Second Empire audience that was ready to laugh, and premiered Orphée aux enfers in Paris in October 1858.
Offenbach's most brilliant operettas – La belle Hélène, La vie parisienne – went around the world. They were unignorable: Offenbach himself supposedly told Johann Strauss II that 'you should be writing operettas!', and to the lilt of a waltz Viennese operetta was born. Strauss's Die Fledermaus (1874) and Der Zigeunerbaron found competition from Franz von Suppé, a distant relative of Donizetti: Boccaccio has an almost Italianate lyricism. In Britain, meanwhile, Gilbert and Sullivan's unbroken run of 11 masterpieces from Trial by Jury (1875) to The Gondoliers (1889) remains unsurpassed by any operetta partnership.
As this first generation left the stage, composers of the so-called Silver Age created a new sound. In Vienna, the former infantry bandmaster Franz Lehár's Die lustige Witwe (1905) set the template for a more sentimental, luxurious entertainment: it became a global smash. Emmerich Kálmán added a dash of Hungarian paprika in Die Csárdásfürstin, while in Paris and London André Messager (Véronique), Edward German (Merrie England) and Lionel Monckton (The Arcadians) found a graceful vein of nostalgia. After the Great War, operetta confronted the challenges of cinema, jazz and American musical comedy. Responses varied: Benatzky and Stolz's Im weissen Rössl went for spectacle, Ivor Novello faced the grand sweep of history in The Dancing Years, and from Paganini to Giuditta Lehár wrote a series of star vehicles for the tenor Richard Tauber, telling stories not of cheerful escapism but of displacement and heartbreak.
There's a feeling in these works of a vanishing world, and Nazism killed operetta's multicultural roots in Central Europe. But a glance across the Atlantic tells a happier story. In 1943 Rodgers and Hammerstein premiered Oklahoma! and the American musical came into its operetta heritage. Carousel even opens with a waltz. A generation on, Bernstein's Candide, Lerner and Loewe's My Fair Lady and Sondheim's A Little Night Music all sound unmistakably like operetta. And after all, where there's laughter, there's musical life.
Listen to our Operetta playlist on Qobuz
This article originally appeared in the September 2018 issue of Gramophone. To find out more about subscribing, please visit: gramophone.co.uk/subscribe