Introducing the July/August 2023 issue of International Piano, featuring Yunchan Lim
Monday, June 26, 2023
Yunchan Lim: life after the Cliburn | Georges Cziffra: compelling charisma or empty showmanship? | Villa-Lobos's Rudepoêma: a survey of recordings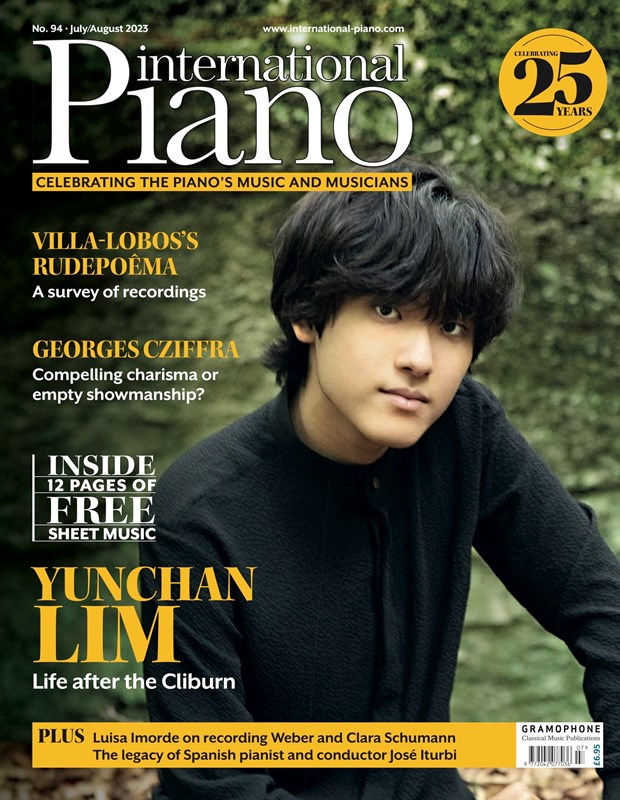 The July/August issue of International Piano features the hugely exciting young pianist Yunchan Lim on the cover. Lim won the Van Cliburn International Piano Competition last year, with sensational performances that captured the attention of a global piano audience. Lim's first recording, issued this month, contains his live semi-final performance from the competition of Liszt's complete Transcendental Études, a recital that truly put his name on the pianistic map. Jed Distler, who followed the competition closely and met Yunchan Lim in the aftermath of his victory, explores what makes him such a thrilling prospect.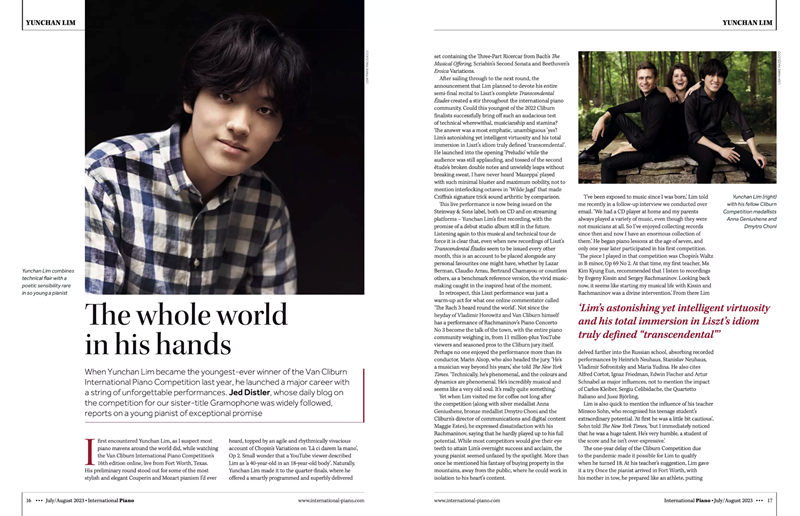 In other features this month include Bryce Morrison's investigation of the unique but divisive pianism of Georges Cziffra. Richard Whitehouse has been listening to all the available recordings of Villa-Lobos's virtuoso tone poem Rudepoêma, and he outlines the history of this work and recommends his top versions to listen to. The Greek pianist Zoe Samsarelou has recorded music inspired by the myth of Dionysus, and she talks about the ideas behind this concept and the music on her two-disc album. The German pianist Luisa Imorde talks to Jeremy Nicholas about her unusual coupling of concertos by Weber and Clara Schumann.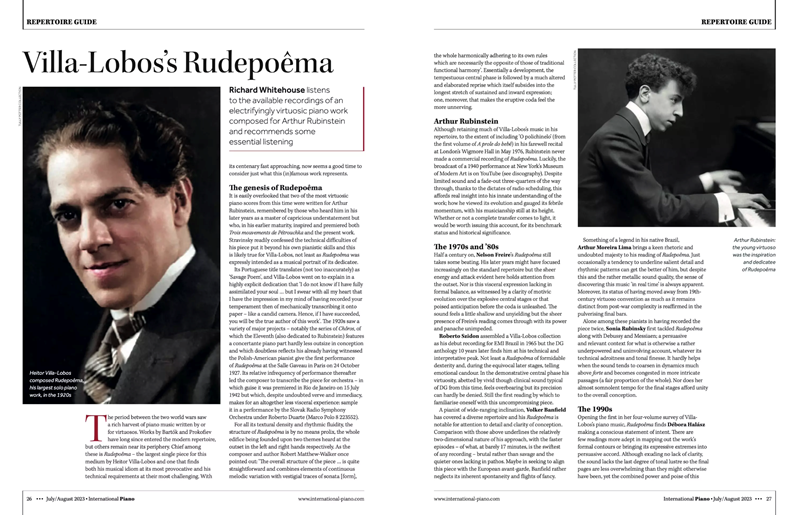 In addition, Murray McLachlan continues his educational guide for lapsed pianists, and Danny Driver offers some tips on playing Fauré's Barcarolle No 4. Among our extensive reviews this month, Bryce Morrison considers the legacy – preserved in a lavish new box-set – of José Iturbi, who became famous in Hollywood.
New recordings from Saskia Giorgini, Jean-Efflam Bavouzet, Emmanuel Despax and many others are also reviewed, along with new sheet music publications, recitals in London and a new book on Rachmaninov's years in exile in America.
Never miss an issue of International Piano – subscribe today