International Piano: introducing the June 2023 issue, featuring Saskia Giorgini
Friday, May 26, 2023
Saskia Giorgini: bringing poetry to Liszt | Byron Janis: the great American pianist's legacy | Chopin's Polonaise-fantaisie: a survey on record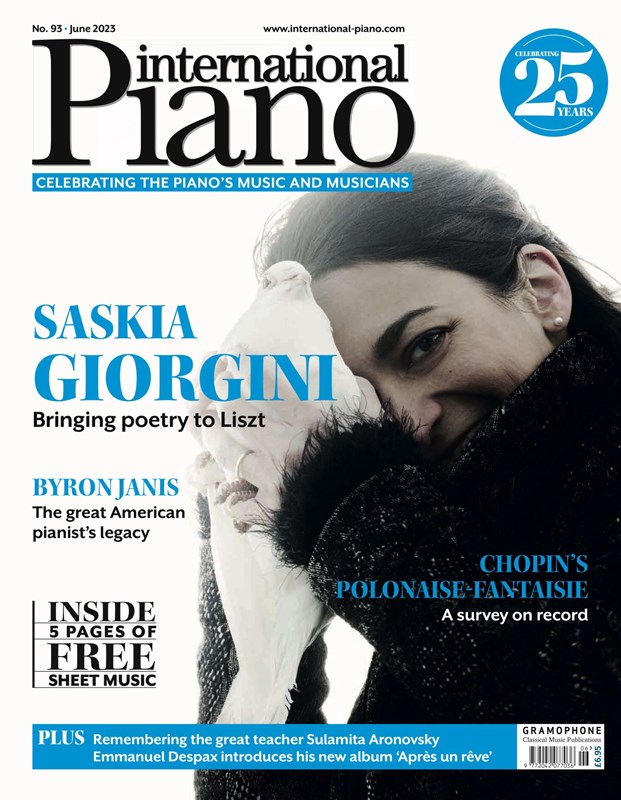 Our June issue features on the cover the Italian pianist Saskia Giorgini, whose new Liszt album is released in June on Pentatone. Renowned for her refined and poetic playing, Giorgini's new album contains the complete Consolations and Liebestraüme. Peter J Rabinowitz talks to her about approach to Liszt's music and why she believes in playing complete cycles.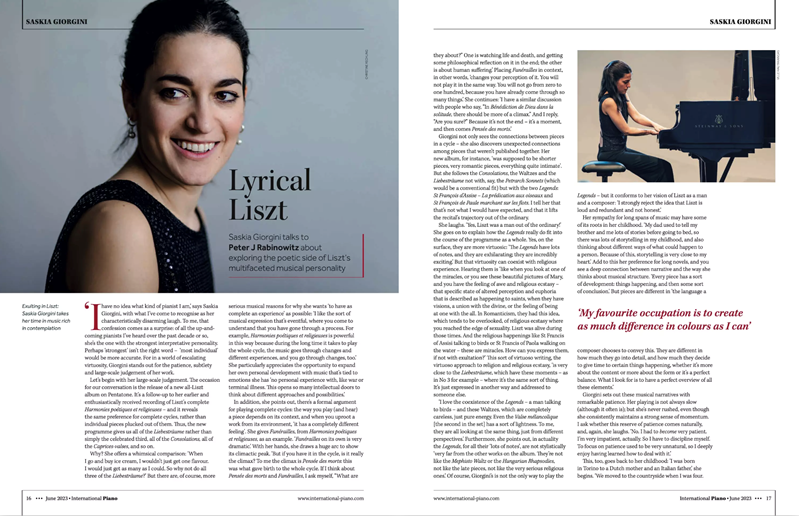 Other major features include an appreciation of the great piano teacher Sulamita Aronovsky, who died last year aged 93, from Michael Church, who knew her personally. Charles Timbrell write's this month's Repertoire Guide, with a survey of the recorded history of Chopin's Polonaise-fantaisie, his last major masterpiece for solo piano.

Bryce Morrison continues his series on 'Polarising Pianists' with a detailed discussion of the recordings of Rachmaninov, often cited as one of the greatest pianists of the first half of the 20th century.
Our One to Watch is the young British pianist William Bracken, who is still studying at Guildhall School of Music & Drama but is already making a major impression.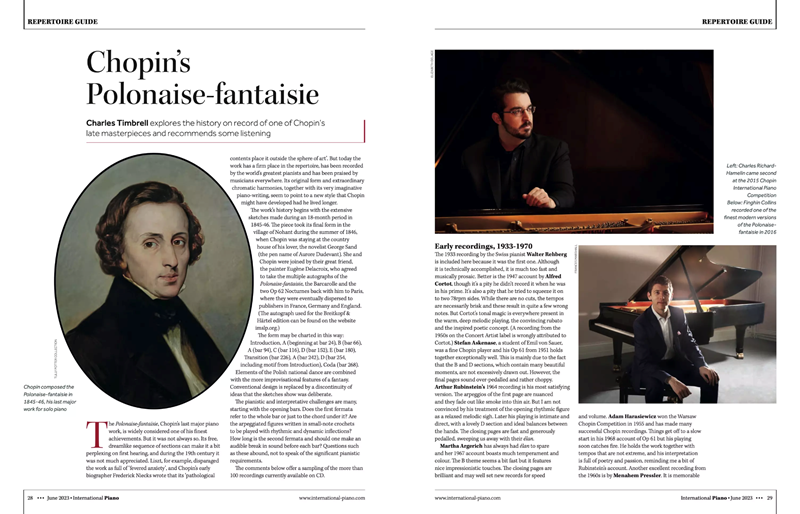 Emmanuel Despax talks about his new album for Signum, 'Belle époque', and the personal significance to him of the music he has chosen, from Poulenc to Ravel, while Murray McLachlan continues his educational guide for those who might be returning to serious piano study.
Among our extensive reviews this month, Ates Orga considers the legacy of the American pianist Byron Janis, as presented in a box-set of his recordings for Mercury Living Presence. New recordings from Zlata Chochieva, Isata Kanneh-Mason, Piers Lane and many others are also reviewed, along with recitals in London and Boston, as well as a Yuja Wang concerto appearance in Aix-en-Provence.