Winners of Ivors Classical Awards 2023 announced
Hattie Butterworth
Wednesday, November 15, 2023
11 composers are recognised in the prestigious awards for new music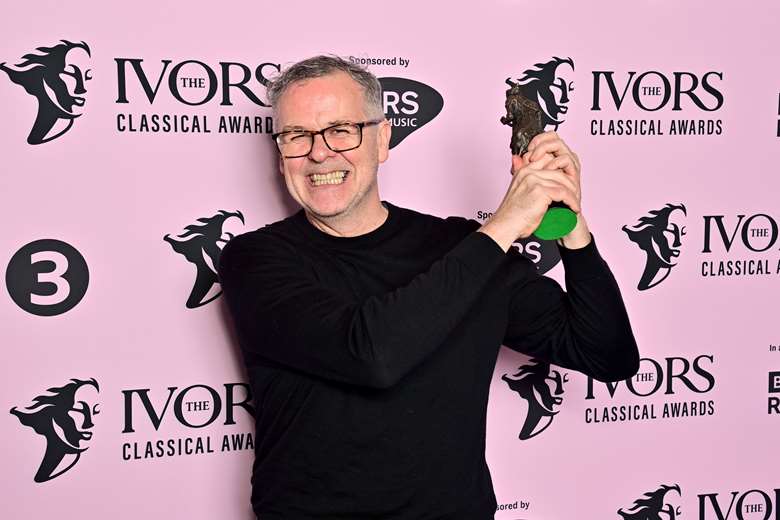 The 2023 Ivors Classical Awards has recognised 11 composers in its annual ceremony, including six who are receiving an Ivor Novello Award for the first time.
Hosted by BBC Radio 3's Tom Service and Hannah Peel yesterday, on 14 November at the BFI Southbank, the event saw major industry figures present and receive awards for outstanding composition of music premiered in the UK.
The Ivor's Academy's highest honour, the Academy Fellowship, was awarded to John Rutter, who joins 24 fellows including John Adams, Sir Elton John, Sir Paul McCartney, Judith Weir CBE and Sting. Other special awards included Tansy Davies, who received an award for Outstanding Works Collection, and Matthew Herbert who received an Ivor Novello Award for Innovation.
The remaining awards saw six composers receiving Ivor recognition for the first time - Matthew Herbert, Hannah Kendall, Olivia Louvel, Ben Nobuto, Josephine Stephenson and Dobrinka Tabakova. Thomas Adès, Tansy Davies, Brett Dean, Brian Irvine and John Rutter have all previously received Awards from The Ivors Academy.
Speaking of the Awards, Chair of The Ivors Academy Tom Gray said: 'Tonight, we celebrated the vibrancy of composing for classical music and sound art in the UK and Ireland. It is so important that we must advocate more determinedly than ever for its future.'
BBC Radio 3 will broadcast the ceremony on 18 November in a special edition of the New Music Show.
The Ivors Classical Awards Winners 2023
BEST CHAMBER ENSEMBLE COMPOSITION
NÖVÉNYEK composed by Thomas Adès
for mezzo-soprano and piano sextet
published in the UK by Faber Music Ltd


BEST CHORAL COMPOSITION
SOL composed by Ben Nobuto
for SATB vocal ensemble


BEST COMMUNITY AND PARTICIPATION COMPOSITION in association with ABRSM
SWARM FANFARES composed by Dobrinka Tabakova
for youth orchestra
published in the UK by Valonius Press-Schott Music Limited


BEST LARGE ENSEMBLE COMPOSITION
SHOUTING FOREVER INTO THE RECEIVER composed by Hannah Kendall
for 17 players
published in the UK by G Ricordi, Universal Music Publishing


BEST ORCHESTRAL COMPOSITION
CELLO CONCERTO composed by Brett Dean
for symphony orchestra and solo cello
published in the UK by Boosey & Hawkes Music Publishers Ltd


BEST SMALL CHAMBER COMPOSITION
COMME L'ESPOIR/YOU MIGHT ALL DISAPPEAR composed by Josephine Stephenson
for soprano and guitar
published in the UK by Éditions Alphonse Leduc


BEST SOUND ART
LOL by Olivia Louvel
a site-specific sonic intervention delivered through the public address system of Middlesbrough's CCTV surveillance network, reflecting the current state of political affairs in Britain, produced with Sound Art Brighton


BEST STAGE WORK
LEAST LIKE THE OTHER: SEARCHING FOR ROSEMARY KENNEDY composed by Brian Irvine
opera in one act, for soprano, two actors and two opposing ensembles


INNOVATION AWARD in association with the Musicians' Union
Matthew Herbert


OUTSTANDING WORKS COLLECTION
Tansy Davies


ACADEMY FELLOWSHIP
John Rutter CBE​