Forgotten symphonies: the hidden giants of American music
Gerard Schwarz
Friday, October 25, 2019
Bernstein, Barber and buddies were terrific symphonists, but what about their lesser-known 20th-century compatriots? Gerard Schwarz flies the flag for music that deserves wider acclaim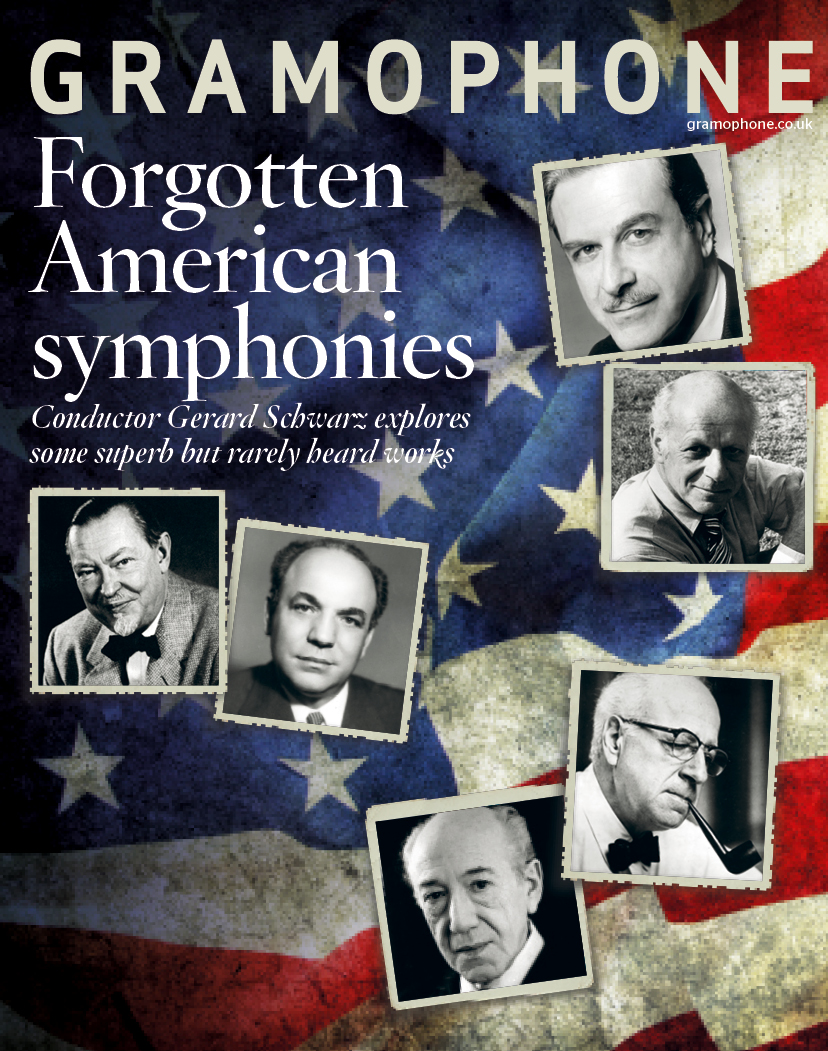 For the most part, the great American symphonies of the middle 20th century are rarely performed. Of course, there are some exceptions: Copland's Third, Harris's Third and Bernstein's First and Second; Samuel Barber's Violin Concerto and Adagio for Strings are heard often, and are among his repertoire works, but his excellent Symphony No 1 is seldom done. Gershwin did not write a symphony and Ives, though respected as an American innovator, was less successful as a symphonist (though some might disagree).
The question is, are there other important American works to fit into this group that are unjustly overlooked? I believe the answer is a resounding yes. I would like to share my love and respect for the following American symphonies: Paul Creston's Third; William Schuman's Third; Alan Hovhaness's Second; David Diamond's Second; Howard Hanson's Third; Peter Mennin's Third; and Walter Piston's Fourth. I hope this journey might then interest many of you to investigate their output further.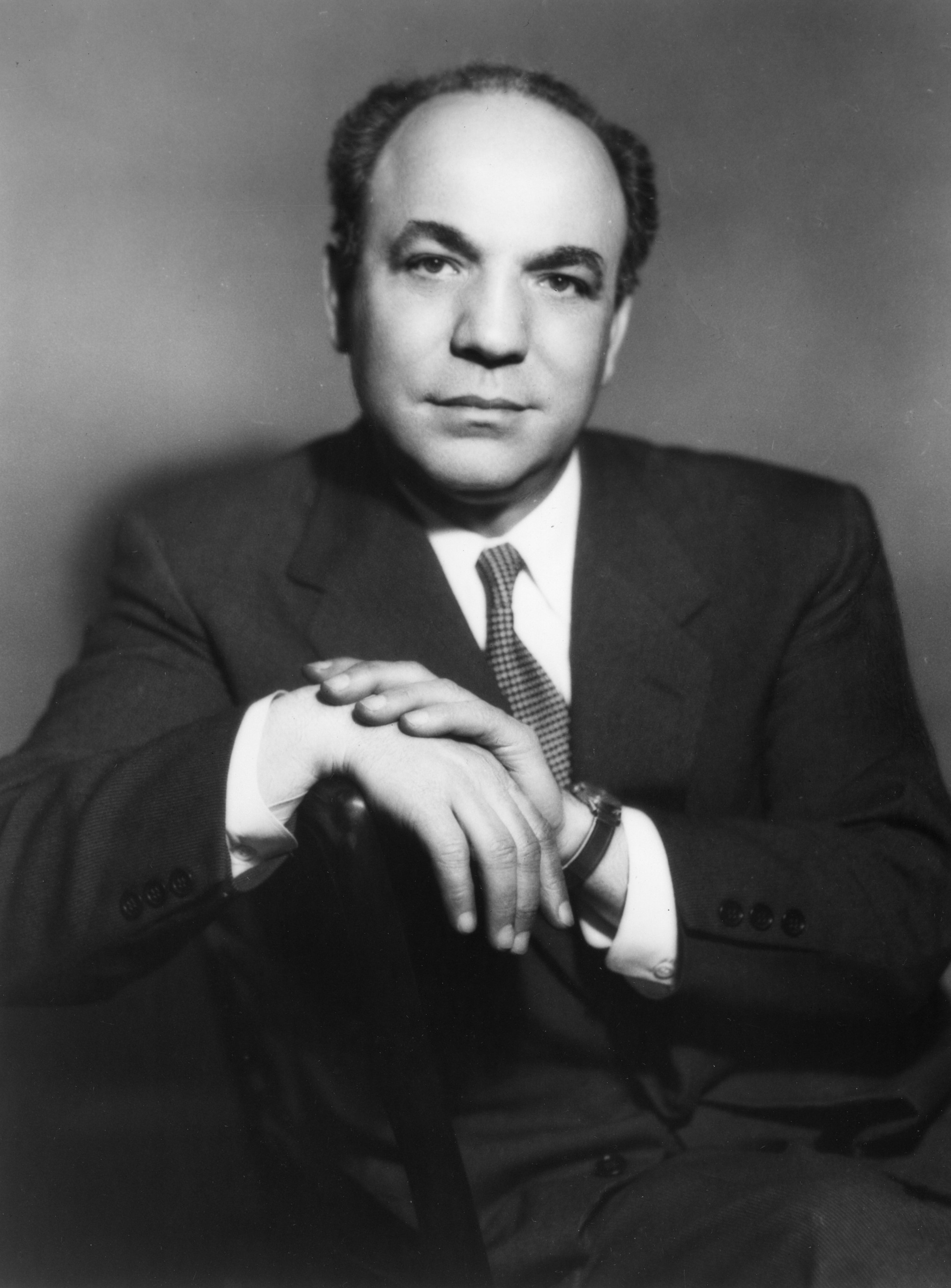 Paul Creston (1906-85)
Education is often at the core of appreciation. I was lucky enough to learn this in my early life. When my father, who was a medical doctor, realised that I was serious about becoming a musician, he wanted me to have the thorough musical education that he himself was afforded. Growing up playing piano in Mödling (a suburb of Vienna), Austria, his medical-doctor father ensured he also studied theory, harmony, counterpoint and composition with Friedrich Wildgans.
I, in turn, began piano at age five and trumpet at age nine and had been composing on my own. When I turned 13, my father decided I should have a composition teacher. He met Paul Creston (born Giuseppe Guttoveggio) at a party in New York City where Creston gave him a test pressing of his Fifth Symphony, recorded by Howard Mitchell and the National Symphony Orchestra. My father told me he thought the music was 'too modern' but well written and very powerful. Creston agreed to teach me, and I spent the next three years going to the Hotel Ansonia in Manhattan every other week for my lessons. He was a wonderful teacher and a very opinionated musician. For my first lesson, I brought in some piano pieces and a concerto for trumpet and band. He sent me home and told me to write 50 melodies.
One lesson took place the day after Stravinsky's The Flood ('a musical play') was premiered on CBS television in 1962. It was written in Stravinsky's late serial style. It was such an exciting event, a Stravinsky premiere on network television. At my next lesson, Creston railed his dislike of this style of composition and explained his belief that serialism would never survive the test of time. At another lesson, he said he disliked Mahler, especially his orchestrations; he played a C major chord on the piano and said: 'If this chord is played by eight horns or the entire string section, it is still only a C major chord.'
His opinions were always based on his knowledge and respect for music. Though I did not always agree, they were always interesting and understandable. Along with Copland, Creston was one of the most performed American composers of the mid-20th century. The conductors who performed his music between 1930 and 1960 were among the most eminent: Cantelli, De Sabata, Goossens, Hanson, Monteux, Ormandy, Rodzinski, Steinberg, Stokowski, Szell and Toscanini. After 1960, much of his music had generally disappeared from the concert stage except for his works for unusual solo instruments: trombone, marimba, accordion and saxophone. Even today, a composition written for an outstanding soloist will have more performances than a symphony.
It has been extraordinary for me to restudy so many of Creston's works for this article, focusing primarily on his six symphonies, but also his shorter works for orchestra. He has a natural melodic gift; his style is very clear, both harmonically and rhythmically, and often infused with tremendous energy. Since none of his symphonies are played today, choosing just one to recommend as a work that deserves more exposure is difficult – I find them all engaging, dramatic, and beautiful. But my favourite is his Third Symphony, Three Mysteries, premiered by Ormandy and the Philadelphia Orchestra in 1950. After its premiere, it was programmed until 1963 by a few professional orchestras including: Chicago and Cincinnati (both Ormandy), Minnesota (Dorati), St Louis (Golschmann) and the National Symphony (Mitchell). After that period, there was a shift in acceptable compositional style – ie a move towards serialism. In the last 55 years, this great work has only been played in three sets of concerts worldwide. It has all of the Creston signature hallmarks: beautiful harmonies and melodies, somewhat mystical, colourful orchestration, and a rhythmic drive that few can rival. With programmatic elements, this symphony signifies the life and afterlife of Jesus of Nazareth. Themes of Gregorian chants are creatively configured into melodies, fugue sections, and passacaglia-like interludes, all imaginatively interwoven.
For a shorter work to investigate, listen to his Invocation and Dance (1953). The 'Invocation' section is replete with theatrical gestures and melodies, both compelling and lyrical. This material sets up the striking 'Dance section', which is rhythmic and flamboyant in style. Creston loved Ormandy's conducting of his music and said that the conductor was able to balance his ideas beautifully. He complained about Stokowski's performances, as he felt he suppressed the accompaniments, missing many of the details Ormandy highlighted. Both Ormandy and Stokowski championed Creston's music at that time.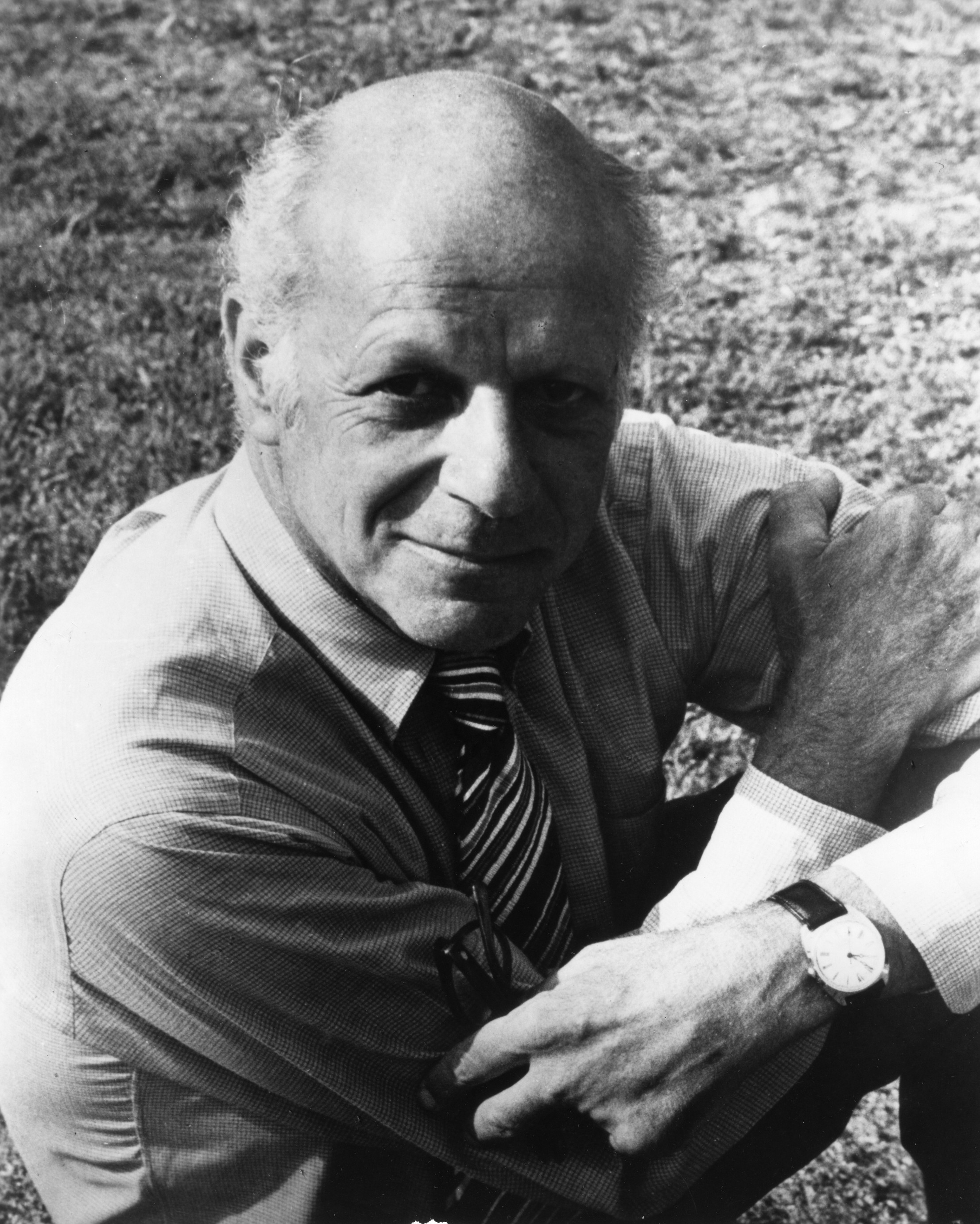 William Schuman (1910-92)
Today, American orchestras are wonderful about programming new works. Just recently, the New York Philharmonic announced 'Project 19', the commissioning of 19 works to be programmed over the next few years by women composers. But to really have an impact and make these works become part of the repertoire, subsequent performances are of paramount importance. The great hero of this very mantra was Serge Koussevitzky (1874-1951), Russian-American conductor of the Boston Symphony from 1924 to 1949. He was a champion of many excellent composers, and he often did second or third performances of works he thought especially worthy, during subsequent seasons. But he was in the minority. In 1982, William Schuman – former president of the Juilliard School and Lincoln Center – spoke out on the subject, blaming the lack of second performances of American music of the 20th century on 'the new crop of conductors (mostly foreign) who inhabit the podiums of major cities between jet trips and who obviously have no knowledge or interest in our native music'. Prior to that, in 1980, he also spelled out what he viewed as the 'purpose of the American symphony orchestra': firstly, 'the systematic and continuing exploration of the great literature of the past on a rotating basis over a period of years'; secondly, 'the systematic and purposeful effort to develop a repertory of contemporary works which have already found favour'; and thirdly, 'the introduction of new works, both by established composers and newer ones'. (These quotes are from Steve Swayne's excellent book, Orpheus in Manhattan: William Schuman and the Shaping of America's Musical Life, OUP, 2011.)
I do not agree with Schuman's statement about foreign conductors as they exist today. All of them conduct new American music. But to his second point, more conductors are indeed needed to uphold the music of our American history, perhaps following Bernstein's example – he was the one conductor who continued to support his composer friends into the 1970s. I vividly remember touring Europe with Bernstein and the NY Philharmonic in an all-American programme in 1976 to celebrate the US bicentennial with music of Ives, Bernstein, Harris, Copland and Gershwin – and Schuman.
Schuman lived a varied musical life and was a remarkable human being. He wrote 10 symphonies (but withdrew the first two) between 1941 and 1975, which were premiered by Koussevitzky, Rodzinski, Dorati, Munch, Bernstein and Ormandy. Each symphony has a singular point of view and makes strong compelling individual statements. His music is more severe than the other works highlighted here, but the strength of his personality and his technical command makes each work special. I think the Third Symphony, uniquely based on traditional Baroque form, shows Schuman at his intricate best. Weaving melody, pacing, pulse and lyricism, he sculpts the passacaglia, fugue, chorale and toccata into defined sections and movements. The final Toccata movement is a mini concerto for orchestra, including extended solos for snare drum and bass clarinet. This symphony is the one that should be played often and everywhere. It does get a performance every few years, but hardly enough to match its greatness. His Variations on America, based on Ives, and his New England Triptych are performed more often, and the New England Triptych in particular may be a good entry into his language.
Alan Hovhaness (1911-2000)
I met Alan Hovhaness when I was 16, recording his work for trumpet and band, Return and Rebuild the Desolate Places. His music is played often, but usually by student groups. It is very tuneful, usually not too difficult to perform, and each piece selectively is evocative of the music of Armenia, India, Hawaii, Japan, Korea or America. Hovhaness was always a very spiritual person, drawing on nature for inspiration. He also prided himself on his use of counterpoint, and was disappointed his works were not studied in counterpoint classes.
He was highly prolific, having written nearly 70 symphonies. Like Haydn, the ones with titles are the ones most often programmed. His Second Symphony, Mysterious Mountain, combines traditional white-note melodies and harmonies with an underlying accompaniment often sounding not only harmonically unrelated but gesturing apart from the main material. The work has numerous solos for woodwinds and brass. It also contains an extraordinary double fugue in the second movement, and it ends with an exquisite full-bodied chorale for the entire orchestra. It was premiered by Stokowski during his opening concert as music director of the Houston Symphony in 1955. Reiner recorded it with Chicago in 1958, which helped make Hovhaness's reputation. In the last 15 years, while it has had many performances, I could only find a handful by professional orchestras other than my own. In fact, when I recorded it for PBS television with the All-Star Orchestra in 2016, many members of the orchestra, loving the work, asked why they had never heard the piece before. These were players from America's most important orchestras. Most composers of his time did not accept Hovhaness into their circle because of his simpler style.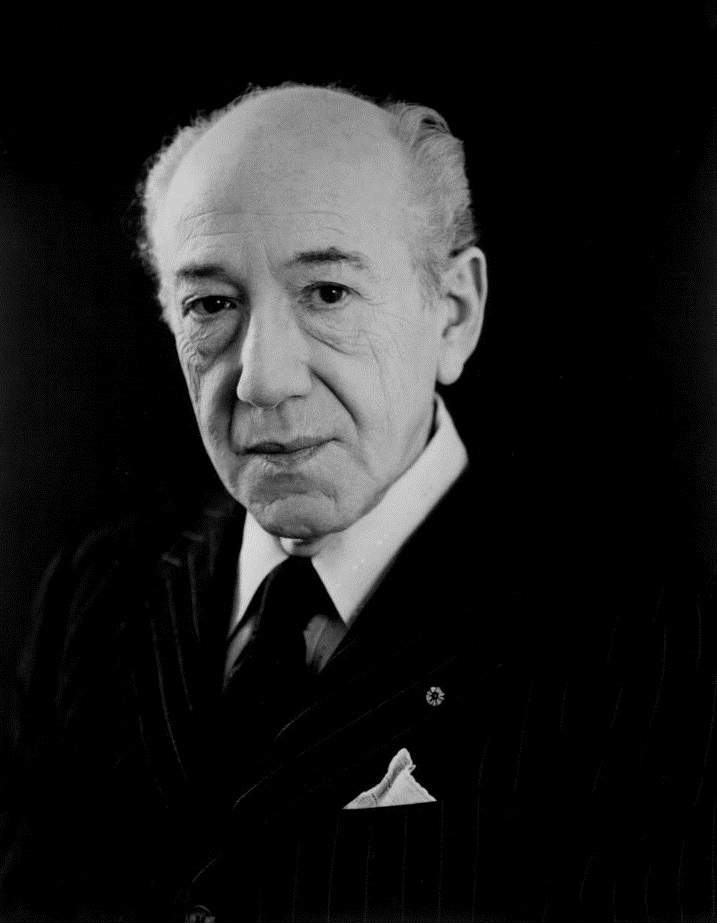 David Diamond (1915-2005)
Some composers, such as Howard Hanson (see right) and Lou Harrison, were more accepting of Hovhaness, though, and I also remember David Diamond speaking highly of him during our time together in Seattle. David himself wrote 11 symphonies between 1940 and 1992. The list of conductors and orchestras who premiered his works is impressive: Symphony No 1: New York Philharmonic and Mitropoulos; Symphony No 2: Boston Symphony and Koussevitzky; Symphonies Nos 3/4: Boston and Munch/Bernstein; Nos 5 & 8: New York Philharmonic and Bernstein; No 6: Boston and Munch; No 7: Philadelphia Orchestra and Ormandy; No 9: American Composers Orchestra and Bernstein; No 10: Seattle Symphony and Schwarz; No 11: New York Philharmonic and Masur. The first four are in a traditional 'American' style and then, beginning with No 5, they become more chromatic. No 4 is the easiest to programme because it's only 16 minutes; I have conducted it 41 times, and it is always a wonderful success with orchestras and audiences alike. But for me, the symphony most in need of repeated performances is his magnificent wartime Second Symphony (1942) – in my opinion, one of the greatest of the American symphonies of the 20th century. Its breath and scope is broad, opening with a darkly brooding, funereal first movement. The second movement scherzo is dynamic, with surprising orchestrations and rhythmic interjections. The third movement showcases Diamond's melodic gift for Andante espressivo. And the fourth movement concludes with a propulsive rondo finale. Among the reasons it is never programmed is its 42-minute length. In general, a fine contemporary work of up to 10 minutes will receive a good number of performances, but as works become longer, the number of performances decline. I love all the Diamond symphonies, but the passion, drama, beauty and intensity of the Second make it his masterpiece.
Prior to the Koussevitzky premiere of Diamond's Second, Rodzinski studied the work and decided to have the New York Philharmonic do a reading. He asked his assistant, Bernstein, to conduct it, and when Bernstein told Diamond, Diamond was thrilled and very excited to hear his new symphony for the first time. Bernstein informed Diamond that Rodzinski never allowed visitors to his rehearsals and Diamond would not be allowed to attend. Diamond took the situation into his own hands – he sneaked into Carnegie Hall and lay on the floor of the balcony thinking he would never be found. Of course he wanted to hear his symphony! He was discovered and escorted out of the hall. Diamond went next door to the Russian Tea Room and sat at the bar drinking for the next three hours. When Bernstein and Rodzinski arrived, an inebriated Diamond, probably 10 inches shorter than Rodzinski, punched the conductor on the nose. After that experience, Copland and Bernstein paid for Diamond to see a psychiatrist. I played my Seattle Symphony recording of the Diamond Second Symphony for Bernstein at his Dakota apartment in the spring of 1990, just a few months before he died. He genuinely loved hearing the work again and said he would start playing more American music …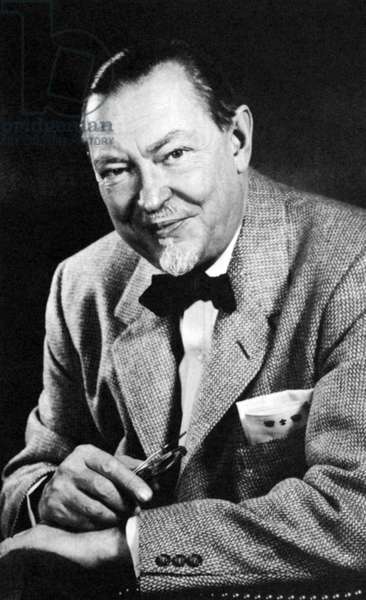 Howard Hanson (1896-1981)
Diamond taught at Juilliard, but lived most of his life in Rochester, commuting to New York City to teach. Howard Hanson also lived in Rochester for most of his life and was a great supporter of the conservative style of American music during his time as the director of the Eastman School of Music (1924-64). When I was asked to conduct the Rochester Philharmonic in 1998, I suggested a programme of Diamond and Hanson. They refused because they were afraid it would negatively affect ticket sales. I declined the invitation. The following year they reconsidered, and in 1999 I did the Second Symphonies of both Diamond and Hanson to a full and enthusiastic audience.
I first heard Hanson's music when I was a very young student at the National Music Camp at Interlochen Michigan. The main theme from his Second Symphony was the Interlochen Theme and was played at the conclusion of every concert, usually conducted by the concertmaster. During the summer of 1960 I was given that honour – it was probably the first work that I ever conducted. To me, Hanson was a composer like Beethoven or Brahms; I was too young to realise that there was a difference. Once, when I was being interviewed at the beginning of a Seattle Symphony season by Melinda Bargreen of the Seattle Times, our two-year old daughter Gabriella was asked by Melinda who her favourite composers were and she responded, 'Beethoven and David Diamond'. If I had been asked that at Interlochen in 1960, I would probably have said Sibelius and Howard Hanson.
Hanson wrote seven symphonies and these were the first that I recorded for Delos Records' American Classics Series (now released on Naxos). When I first started performing these works, the critical response was more negative than I had hoped. Yet Amelia Haygood and Carol Rosenberger wanted to start our American series with Hanson. I was nervous because reviews affect sales. But Amelia and Carol were correct, the recordings were a tremendous success with excellent sales; they led to Grammy nominations and launched our series of so many of the American mid-century composers.
I remember Peter Mennin telling me, when we were discussing 12-tone music, that the most important aspect of being a great composer was having a distinct voice. Hanson, like all the composers here, has a distinct musical personality. His Third Symphony is emblematic of this voice with beautiful thematic material, his typical pedal points (especially in the first movement), a poetic slow movement, a vibrant scherzo opening with the timpani, and a final movement coalescing all his melodic and sequential material in an orchestration reminiscent of the great Romantic symphonies. Koussevitzky was again the hero. While Hanson himself conducted the premiere with the Boston Symphony in 1939, Koussevitzky clearly admired the work and conducted it on six sets of concerts from 1939 to 1945. Those were the last BSO performances to date. When the New York Philharmonic commissioned a Sixth Symphony from Hanson for the orchestra's 125th anniversary, Bernstein invited the composer to conduct the premiere. That may have been a mistake. Had Bernstein conducted it, maybe he would have become its champion.
Peter Mennin (1923-83)
Peter Mennin (originally Mennini) attended Hanson's Eastman School of Music. Mennin's main compositional focus was the symphony, composing nine in total. He was a very successful president of the Juilliard School (1962, following Schuman until 1983) but only composed about 30 works. His music is very rarely played today. On occasion one will see his Concertato, Moby Dick (1952) programmed, but little else. Moby Dick is a wonderful entry into Mennin's language, but the piece that I feel represents his best symphony is his Third (1946). It was premiered by the New York Philharmonic and Walter Hendl, and subsequently performed by Mitropoulos, Szell, Rodzinski, Reiner, Schippers and others. In his Stereo Review appraisal of my 1995 recording, David Hall wrote that it was one of Mennin's best, comprising 'an opening movement that packs a wallop comparable to the opening of the Vaughan Williams Fourth Symphony. A splendid long line is sustained throughout the slow movement, and a relentless drive manifests itself in the finale.'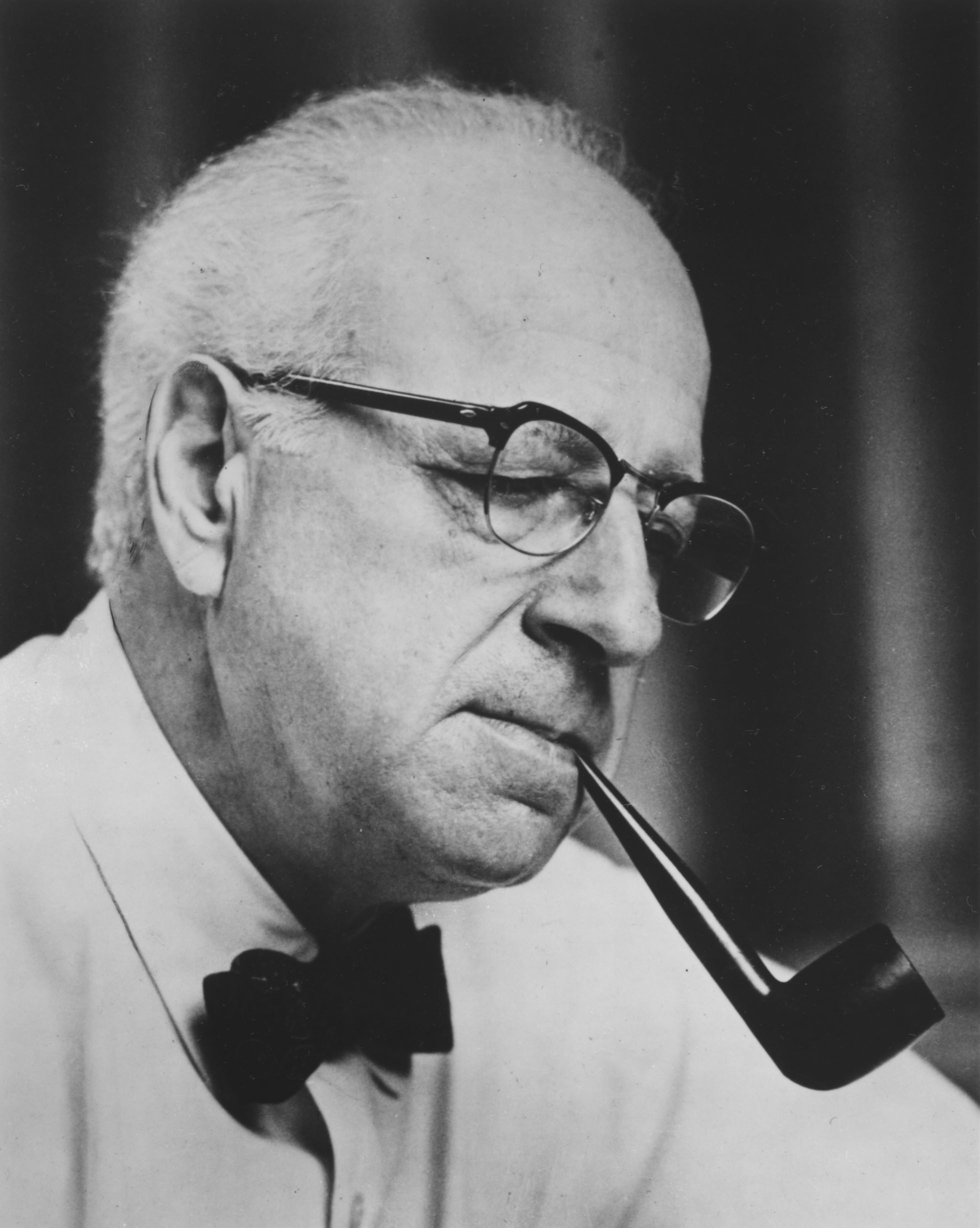 Walter Piston (1894-1976)
The music of Walter Piston is without the stylistic muscle of his peers. Lighter in texture, more relaxed, less angular, and incorporating variety with elegance, the Fourth Symphony (1950) is a wonderful example of the natural quality of his output. In four movements, it features expressive and melodic breath, refined use of syncopation and hints of jazz. Even the titles of the movements are reflective of his stylistic intent: Piacevole ('peacefully'), Ballando ('dancing'), Contemplativo and Energico. His eight symphonies were premiered by the best orchestras of the day: Boston (Nos 1,3,6 & 8), National Symphony Orchestra (No 2), Juilliard Orchestra (No 5), Minneapolis (No 4) and Philadelphia (No 7). He became primarily known as a teacher at Harvard and the author of three excellent books on music. As a result, he was sometimes criticised for being an academically rigid composer. Of course, I disagree. There is no question in my mind that he wrote very well-crafted compositions, which are as beautiful as they are technically sound.
Seven distinctive voices
With the exception of Piston and Hanson, I was fortunate to have known all the composers featured here. As we look back on their output we can be reflective of their place in history and their distinctive yet similar voices. Of the seven, four of them – Schuman, Diamond, Mennin and Creston – were schooled similarly in counterpoint, harmony, melody, rhythm and orchestration. Others in this same category include Copland, Bernstein, Barber and Harris. All their works, though individual, are evocative of their time and era, in the same vein as the composers of the late-18th century Austro-German school. Though also of their time, the other three here – Hovhaness, Hanson and Piston – stand apart in their own way from the traditional American symphonists. Hanson harkens back to the Romanticism of the late-19th century. Hovhaness is a non-traditional mystic colourist. Piston is stylistically the leanest and the most transparent, with a distinct French influence.
When I made that Hovhaness recording for PBS in 2017 with the All-Star Orchestra, I also recorded the Eugene Goossens Jubilee Variations (1945). Written for the 50th anniversary of the Cincinnati Symphony, the piece evolved after Goossens asked some of America's great composers to write a variation on his original theme. Those who accepted his invitation included Creston, Copland, Taylor, Hanson, Schuman, Piston, Harris, Fuleihan, Rogers and Bloch. Each 'variation' beautifully showcases each composer's quintessential voice, uniting some of the most significant musical voices of America at that time. Perhaps one day they will each achieve their deserved place in the symphonic cannon, as other great 20th-century symphonists have before them.
Gerard Schwarz has been appointed a Distinguished Professor of Music at the Frost School of Music; he has also recently accepted the position as Music Director of the Palm Beach Symphony
This article originally appeared in the July 2019 issue of Gramophone. Subscribe to the world's leading classical music magazine today