Three nights, three concerts, three all-Tchaikovsky programmes – each balancing ballet music in the first half with a symphony in the second. The recent 'Homage to Tchaikovsky and Petipa' series from Valery Gergiev and his Mariinsky Orchestra was as strong an endorsement as any of the idea that Tchaikovsky's ballet music is equal to his symphonic output in terms of quality. It also reinforced the message Gergiev has been proclaiming for a long time now: that ballet music can, and should, be heard in the concert hall.
While Gergiev frequently conducts ballet at the Mariinsky Theatre, where he is artistic and general director, he also performs ballet scores – and complete versions, at that – in concert performances around the world (I still recall his memorable 2012 Proms performance of the complete score of Prokofiev's Cinderella – a Proms first, no less). Indeed, this may even be his preferred sort of audience; when I interviewed Diana Vishneva for Gramophone's 'My Music' feature, the Russian ballerina said of Gergiev: 'It's difficult to dance when he's conducting because he cares more about the music than the dance.'
There are many reasons why we should jump at the opportunity to separate ballet music from its original context in performance: the musicians are given greater visual and aural prominence, being positioned on the stage rather than in the pit; tempi don't have to be adjusted to fit the choreographer's steps, thereby allowing a more 'authentic' interpretation that adheres to the composer's original intentions; and, perhaps most importantly, non-balletomanes get to hear music they might not otherwise encounter. As Barry Wordsworth, The Royal Ballet's Principal Guest Conductor, once told me: 'Some people have decided that ballet is not for them, and it would be awful if they never heard any of this great music. What you hope is that by hearing a wonderful performance in the concert hall, they might then be inspired to see a version in the theatre.'
A lot, then, was resting on these three performances from Gergiev at Cadogan Hall. The audiences were a mix of Russian ex-pats, ballet lovers (including prominent dance critics and academics) and regular concert-goers. Could he bring off interpretations of The Sleeping Beauty, Swan Lake and The Nutcracker with enough conviction to open ballet critics' ears to music they've heard thousands of times before and persuade them to hear it differently – perhaps even with the result that they'd pay more attention to the orchestra next time they review ballet in the theatre? And would Cadogan's typical concert-goer be sent running to buy a ticket to the next Tchaikovsky ballet performance in town?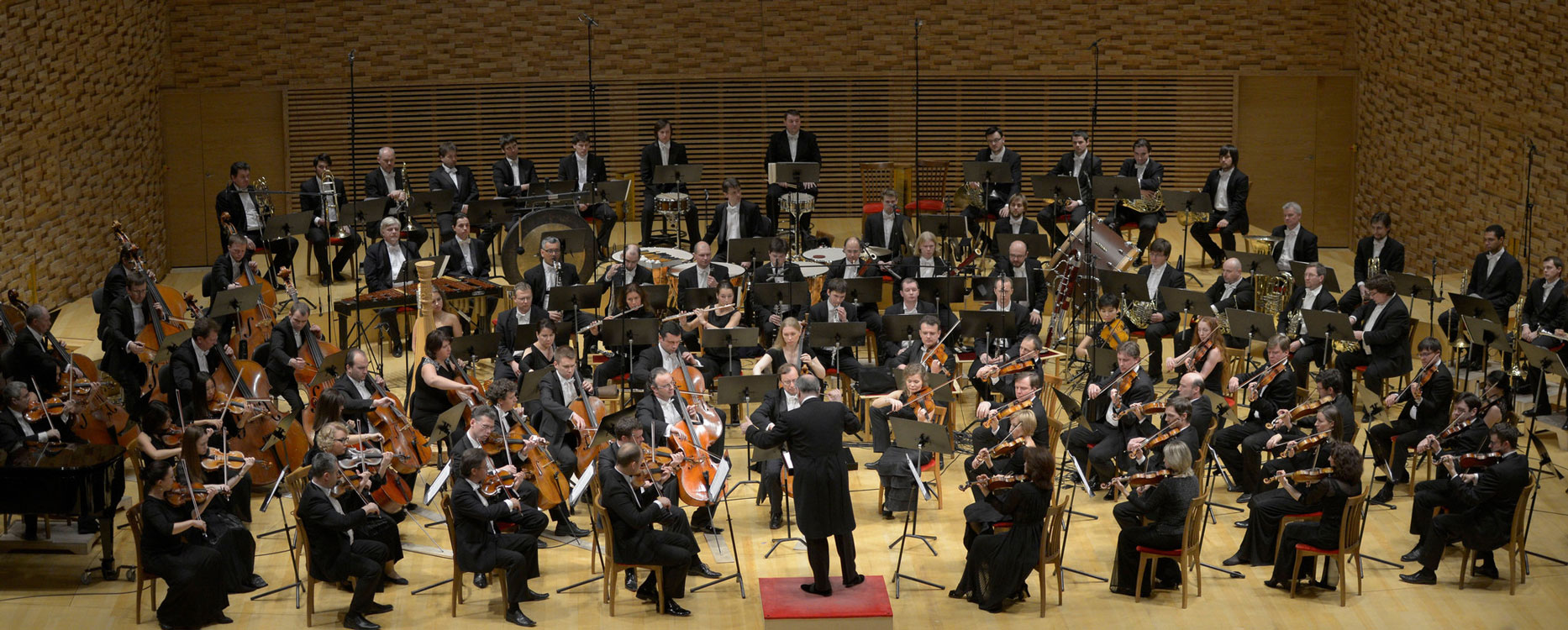 Gergiev conducts the Mariinsky Orchestra (photo: Valentin Baranovsky)
The Sleeping Beauty, which premiered at the Mariinsky Theatre in 1890, marked Tchaikovsky's first collaboration with Marius Petipa (1818-1910), the Marseilles-born ballet master and choreographer who, during his tenure at the Russian Imperial Theatre, transformed the art form with his inventive choreography and sheer theatricality. Koen Kessels, The Royal Ballet's Music Director, has said that Petipa was integral to the creation of Tchaikovsky's brilliant symphonic writing, describing the nature of their collaboration as 'an exemplary way of working'. Less prescriptive and more open-minded than other ballet masters had been in the past, Petipa nevertheless gave Tchaikovsky guidelines which only seemed to spark the composer's imagination further. The result is a highly evolved form of psycho-dramatic symphonism, in which Tchaikovsky takes the ideas of thematic unity, tonal progression and innovative orchestration to another level compared to Swan Lake (1877; revived in 1895 with choreography by Petipa and Ivanov). As Kessels has said, 'It's a direct language that communicates, like only the great composers can do. Tchaikovsky understood completely the art of writing for ballet, using an orchestra for telling a story that is deeply involving on stage. If a musician doesn't like playing this music, they should change profession.'
Back in November, there was no doubt that Gergiev's (mostly young) Mariinsky musicians were enjoying themselves. There were expressive woodwind solos, confident horns, burnished tutti string passages and a flamboyant violin solo – all overseen by a passionate conductor coaxing every last ounce of drama out of this music. Crucially, Gergiev opted for the whole of Act 2 and even though that meant we missed out on Act 1's 'Rose Adagio' it provided the narrative arc which is so paramount in Tchaikovsky's ballet music, driving on the action and even, at times, anticipating it. The glowing 'Panorama' was a treat, and I honestly didn't miss the dancing; in fact, I even stopped picturing the steps in my head. After the interval, the momentum continued with Symphony No 5 – an indulgent reading full of rubatos and accelerandos but pulled off with such commitment and aplomb that nobody cared.
So far, so good. Fast forward four months, and we were back at Cadogan Hall for Swan Lake and Symphony No 4. The choice excerpts from Swan Lake were bizarre, to say the least – a hotch-potch of numbers, originally thrown together in the 1950s to form a suite and concluding with four of the national dances. These dances – in this case, the Czárdas, the Spanish, the Neopolitan and the Mazurka – are primarily vehicles for the corps de ballet; they're standalone pieces, and in no way reflect or advance the narrative. As such, they're crying out for physical embodiment – but that wasn't on offer here. Instead, we had to content ourselves with watching the orchestra in action. The percussion section was lively (especially the tambourine player) and we heard a lovely characterful trumpet solo, all ringing tone and swagger, in the Neopolitan. But this was an entirely different orchestra to the one we'd heard playing The Sleeping Beauty. Perhaps they were jetlagged, or were relying on snatched rehearsal time (the audience had to wait an age before being allowed into the hall at the start of the concert, and Gergiev seemed glued to the score throughout). But surely that's no excuse for a 'Dance of the Cygnets' so sluggish it sounded like they'd just come out of hibernation.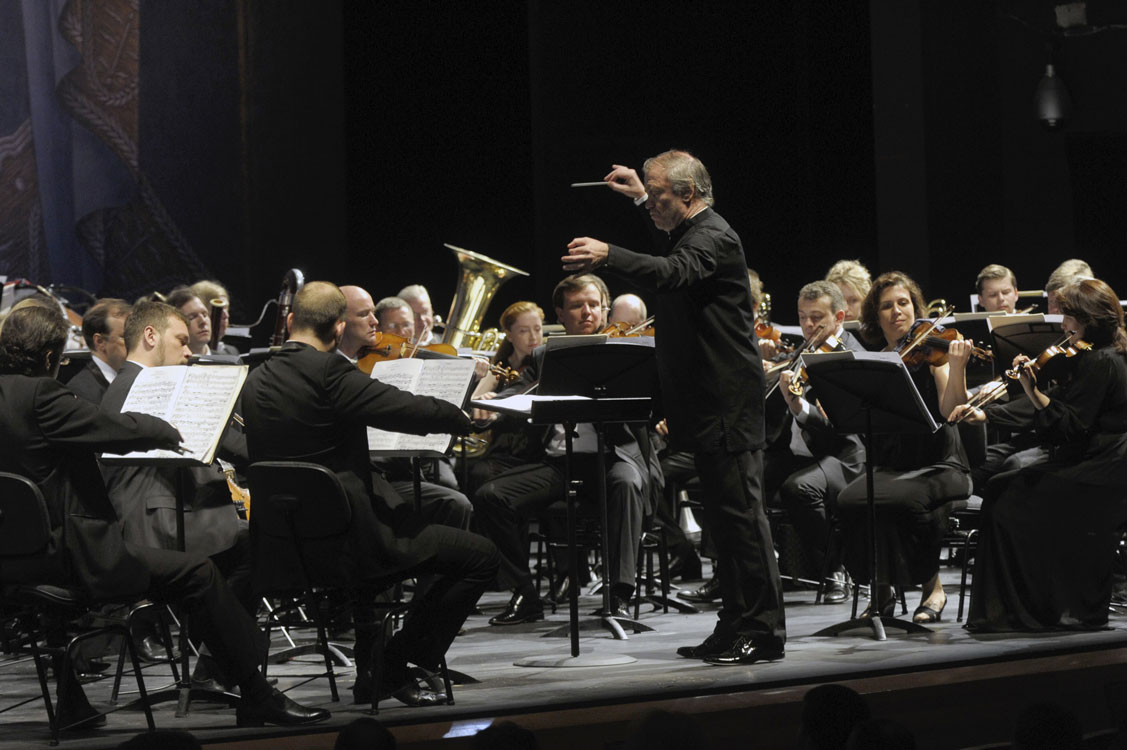 Gergiev conducts the Mariinsky Orchestra (photo: Valentin Baranovsky)
When I interviewed Vladimir Jurowski about Swan Lake for Gramophone's 'Musician and the Score', he lamented how this famous number is performed at a snail's pace in the theatre: 'With the key, F sharp minor, and the style of writing, the first thing that comes to mind is Schubert's Moment musicale No 3. But even though it's marked Allegro moderato, that's not the speed you hear it performed because it's impossible to dance it at that speed. Quite simply, the choreographer got it wrong.' But Gergiev didn't have any dancers to contend with, so why did he put on the brakes? Surely this was a chance for him both to show us what the orchestra could do and, at the same time, to be faithful to the score. Instead, I found myself wishing I was back at the theatre (even if I had to be blindfolded).
Conducting ballet in the concert hall is an opportunity to reveal new elements of the score, to bring to the fore sounds that can get lost in the pit. Simply performing the music as you'd hear it in the theatre isn't enough. Simon Rattle once said that 'to perform a Tchaikovsky ballet score just so normal choreography would work seems crazy unless you're working with normal choreography'. Wordsworth echoed this when he told me: 'You're trying to recreate the excitement of the theatre, so frequently your tempi go up. You don't have to be mindful of dancers' technical abilities. You make your theatrical effects in musical terms.'
Someone needed to have reminded Gergiev of this before he went on stage. As it was, a woman sitting near me was texting on her phone for the entire first half. When the orchestra came back after the interval to perform the Fourth Symphony, she sat bolt upright, attention unwaning. This was a galvanising performance, a now score-less Gergiev radiating a passion that his orchestra found infectious. If there had ever been any argument that Tchaikovsky's ballet music could hold its own against the symphonies, this rendition of the Fourth knocked it down flat.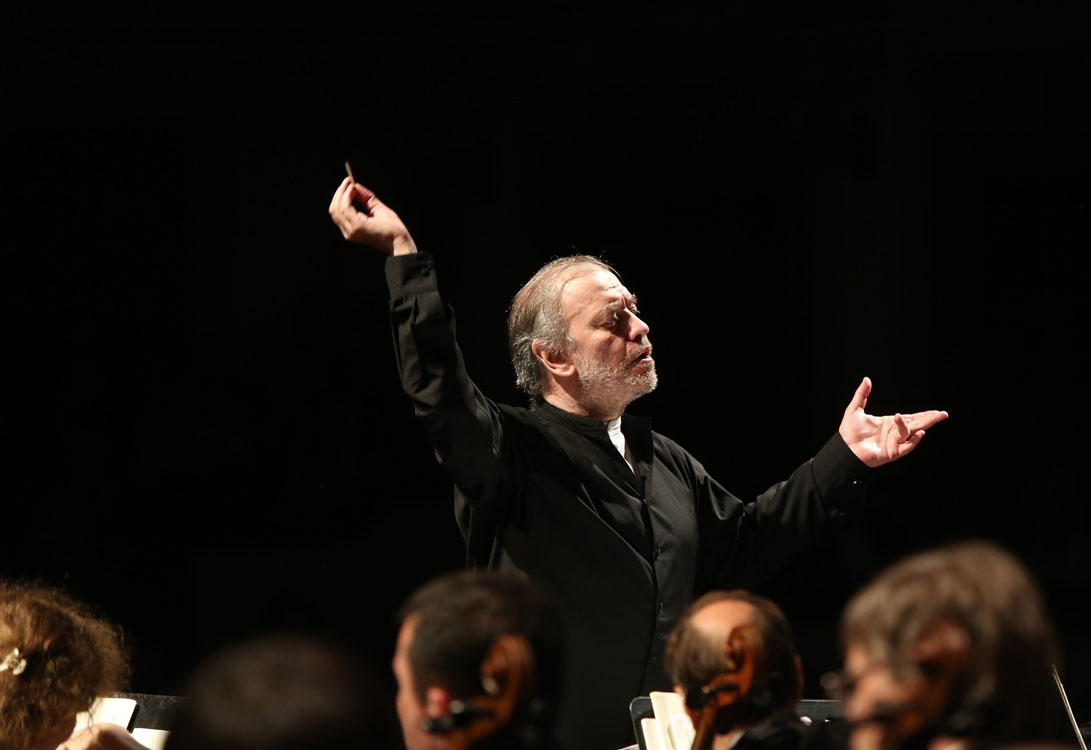 Valery Gergiev (photo: Alexander Shapunov)
My colleague Mark Pullinger tells me that the following evening was a different story, Gergiev choosing (contrary to what it said in the programme) to play from after the party scene in The Nutcracker straight through to the end of Act 1, thereby allowing Tchaikovsky's honed sense of narrative and dramatic sweep to unfold in real time. It was still the second half, though – this time, Symphony No 6, the Pathétique – that, to quote Mark in his review, 'burned with white-hot intensity'.
Tchaikovsky's symphonies are of course masterpieces and deserve to be played as such. Gergiev knows them inside out, which allows him to conduct them without a score, and gives him the confidence to play about with the tempos in interesting, convincing ways. But the ballet scores are masterpieces, too. Perhaps it's too much of an undertaking for any conductor to convey this fact when they're limited to performing only excerpts (even if those excerpts form an entire Act), but I'd like to think that if anyone can do it, it's Gergiev. This is a conductor, after all, who has said of that other great ballet composer, Stravinsky, that 'if you ignore his ballets, you're ignoring the most significant area of his output'. But while this triptych of concerts set up high expectations, it sadly didn't – as far as this balletomane is concerned – deliver as convincingly as it could have done.