Gramophone Classical Music Awards 2017: the Shortlist
Gramophone
Monday, July 31, 2017
We reveal the 72 recordings that have been shortlisted for 2017 Gramophone Awards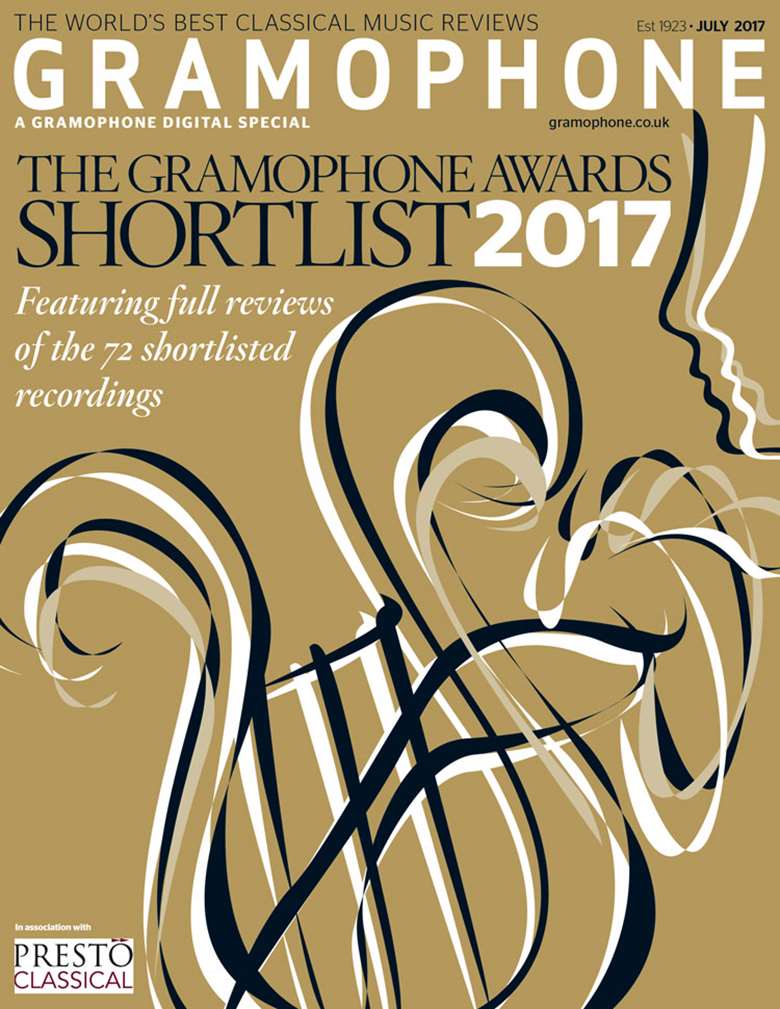 We are pleased to announce the 72 recordings that have been shortlisted for the Gramophone Classical Music Awards 2017, which is presented in association with the Pan-Armenian Symphony Orchestra, Qobuz and the BPI.
As in previous years, we've gathered the reviews of all of the albums in a free digital magazine, produced in association with Presto Classical, which you can explore via the Gramophone app (for iPad and iPhone users) or the Exact Editions website.
Alternatively, follow the links in the list below to read the original Gramophone reviews via the Reviews Database (subscribe for full access to the Reviews Database).
And what a strong selection of recordings we have this year! If there's one genre of music-making that's enjoying a Golden Age it's pianism. For the past couple of years, choosing a winner in the Instrumental category has been very tough. The 2017 vintage is no exception – with Murray Perahia, Daniil Trifonov, Beatrice Rana, Cédric Tiberghien, Pavel Kolesnikov and Piotr Anderszewski in the final six, voting will inevitably be tight!
This year we mark the 40th anniversary of the Gramophone Classical Music Awards – the first Awards took place in 1977 – and down the years we've highlighted quite a few recordings that have soon assumed classic status (Karajan's Mahler Ninth, Nigel Kennedy's Elgar Violin Concerto, Stephen Hough's Saint-Saëns piano concertos, The Tallis Scholars' Josquin Masses, and Gothic Voices' 'Feather on the Breath of God' to name a few).
Last year, we streamed the Awards ceremony live on medici.tv and with the ability to catch-up afterwards – 34,000 people viewed the Awards which contained some cherishable performances and some touching speeches. So, it's someting we are going to repeat this year – make a date for your diary: Wednesday, September 13 at 6.30pm (UK time, 7.30pm CET, 1.30pm WCT), and thereafter on medici.tv's website. Meanwhile, the 12 category winners will be announced on September 1 on this website with the Recording of the Year revealed live at the Awards ceremony itself. See you there!
The Shortlist

JS Bach Orchestral Suites
Zefiro / Alfredo Bernardini ob
Arcana | Read the review
JS Bach Goldberg Variations
Mahan Esfahani hpd
DG | Read the review
Telemann Twelve Fantasias
Fabio Biondi vn
Glossa | Read the review
Telemann Concertos and Cantata
Clare Wilkinson mez Florilegium / Ashley Solomon fl
Channel Classics | Read the review
Vivaldi 'Concerti per due violini'
Giuliano Carmignola, Amandine Beyer vns Gli Incogniti
Harmonia Mundi | Read the review
'The Italian Job'
Gail Hennessy, Rachel Chaplin obs Peter Whelan bn La Serenissima / Adrian Chandler vn
Avie | Read the review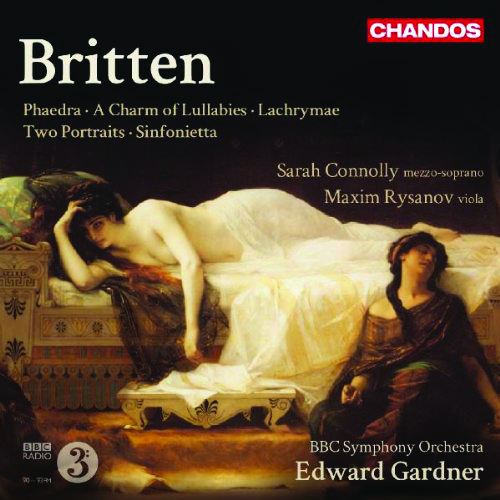 JS Bach Cantatas
Iestyn Davies counterten Arcangelo / Jonathan Cohen
Hyperion | Read the review
JS Bach St Matthew Passion
Sols; Monteverdi Choir; English Baroque Soloists / Sir John Eliot Gardiner
SDG | Read the review
Blow 'Symphony Anthems'
Choir of New College, Oxford; St James' Baroque / Robert Quinney
Novum | Read the review
F Couperin Ariane consolée par Bacchusa, etc
Stéphane Degout bar Les Talens Lyriques / Christophe Rousset hpd
Aparté | Read the review
Monteverdi 'Madrigali, Vol 3 – Venezia'
Les Arts Florissants / Paul Agnew
Harmonia Mundi | Read the review
A Scarlatti Missa defunctorum, etc
Odhecaton / Paolo Da Col
Arcana | Read the review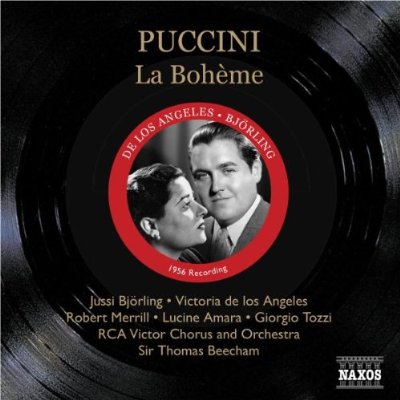 Abrahamsen String Quartet No 1, '10 Preludes' Adès Arcadiana, Op 12 Nørgård String Quartet No 1, 'Quartetto breve'
Danish Quartet
ECM New Series | Read the review
Bacewicz Complete String Quartets
Silesian Quartet
Chandos | Read the review
Berg. Schoenberg. Webern 'Complete Works for String Quartet'
Diotima Quartet
Naïve | Read the review
Bruch Two String Quintets. String Octet
The Nash Ensemble
Hyperion | Read the review
Schubert String Quartets – No 12, 'Quartettsatz', D703; No 15, D887
Doric Quartet
Chandos | Read the review
Schubert String Quartet No 14 Sibelius String Quartet, Op 56
Ehnes Quartet
Onyx | Read the review

L Berkeley. M Berkeley 'Stabat mater'
The Marian Consort; Berkeley Ensemble / David Wordsworth
Delphian | Read the review
Cherubini. Plantade Requiems
Le Concert Spirituel / Hervé Niquet
Alpha | Read the review
Elgar. Bax 'For the Fallen'
Sols; Hallé Choir and Orchestra / Sir Mark Elder
Hallé | Read the review
Haydn The Seasons
Sols; National Forum of Music Choir; Wrocław Baroque Orchestra; Gabrieli Consort & Players / Paul McCreesh
Signum | Read the review
Mozart Mass in C minor. Exsultate, jubilate
Sols; Bach Collegium Japan / Masaaki Suzuki
BIS | Read the review
Rachmaninov Vespers, 'All-Night Vigil'
Sols; Saint Thomas Choir of Men & Boys, Fifth Avenue, New York / John Scott
Resonus | Read the review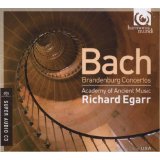 Adams. Harris Violin Concertos
Tamsin Waley-Cohen vn BBC Symphony Orchestra / Andrew Litton
Signum | Read the review
Beach. Chaminade. Howell 'The Romantic Piano Concerto, Vol 70'
Danny Driver pf BBC Scottish Symphony Orchestra / Rebecca Miller
Hyperion | Read the review
Lalo Symphonie espagnole Tchaikovsky Violin Concerto
Augustin Hadelich vn London Philharmonic Orchestra / Vasily Petrenko, Omer Meir Wellber
LPO | Read the review
Mozart Violin Concertos Nos 1-5
Isabelle Faust vn Il Giardino Armonico / Giovanni Antonini
Harmonia Mundi | Read the review
Rachmaninov Piano Concerto No 2, etc
Alexandre Tharaud Royal Liverpool Philharmonic Orchestra / Alexander Vedernikov
Erato | Read the review
Sibelius. Tchaikovsky Violin Concertos
Lisa Batiashvili vn Staatskapelle Berlin / Daniel Barenboim
DG | Read the review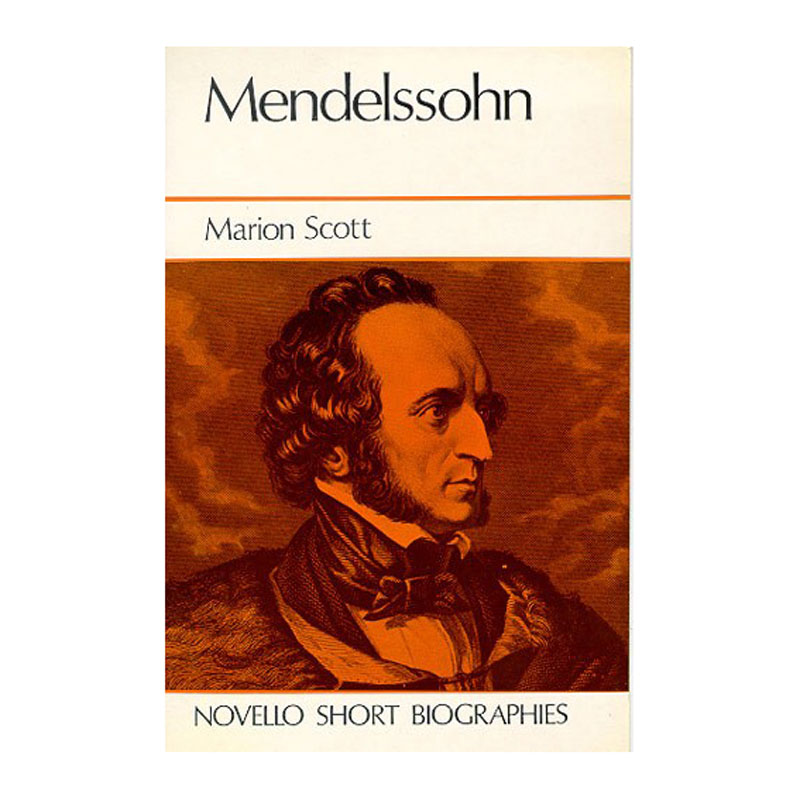 Adès Asyla. Brahms. Polaris. Tevot
Samuel Dale Johnson bar London Symphony Orchestra / Thomas Adès
LSO Live | Read the review
G Benjamin Palimpsests Ligeti Lontano Murail Le désenchantement du monde
Pierre-Laurent Aimard pf Bavarian Radio Symphony Orchestra / George Benjamin
Neos | Read the review
Cerha Nacht. Drei Orchesterstücke
SWR Symphony Orchestra, Baden-Baden and Freiburg / Emilio Pomàrico; WDR Symphony Orchestra, Cologne / Jukka-Pekka Saraste
Kairos | Read the review
Crane '6 Trios, 2 Solos and 1 Quintet'
Ives Ensemble
Nimbus Alliance | Read the review
Dusapin. Mantovani. Rihm '21st-Century Violin Concertos'
Renaud Capuçon vn Radio France Philharmonic Orchestra / Myung-Whun Chung; Orchestra of the Opéra National de Paris; Vienna Symphony Orchestra / Philippe Jordan
Erato | Read the review
MacMillan Stabat mater
The Sixteen; Britten Sinfonia / Harry Christophers
Coro | Read the review

Dowland Lachrimae, or Seaven Teares
Phantasm with Elizabeth Kenny lute
Linn | Read the review
Dufay 'Les Messes à teneur'
Cut Circle / Jesse Rodin
Musique en Wallonie | Read the review
Guyot Te Deum laudamus, etc
Cinquecento with David Allsopp counterten
Hyperion | Read the review
Machaut Messe de Nostre Dame, etc
Graindelavoix / Björn Schmelzer
Glossa | Read the review
Wert 'Divine Theatre – Sacred Motets'
Stile Antico
Harmonia Mundi | Read the review
'Music for the 100 Years' War'
The Binchois Consort / Andrew Kirkman
Hyperion | Read the review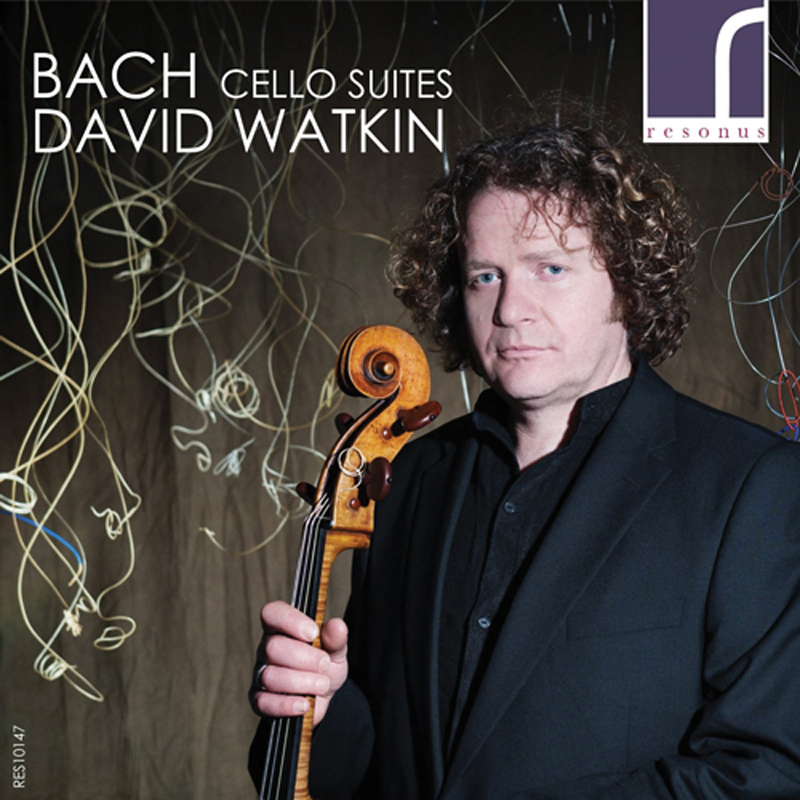 Bach Six French Suites
Murray Perahia pf
DG | Read the review
JS Bach Goldberg Variations
Beatrice Rana pf
Warner Classics | Read the review
Bartók Mikrokosmos, Sz107 – Book 5, etc
Cédric Tiberghien pf
Hyperion | Read the review
Chopin Mazurkas
Pavel Kolesnikov pf
Hyperion | Read the review
Liszt 'Transcendental'
Daniil Trifonov pf
DG | Read the review
Mozart. Schumann Piano Works
Piotr Anderszewski pf
Warner Classics | Read the review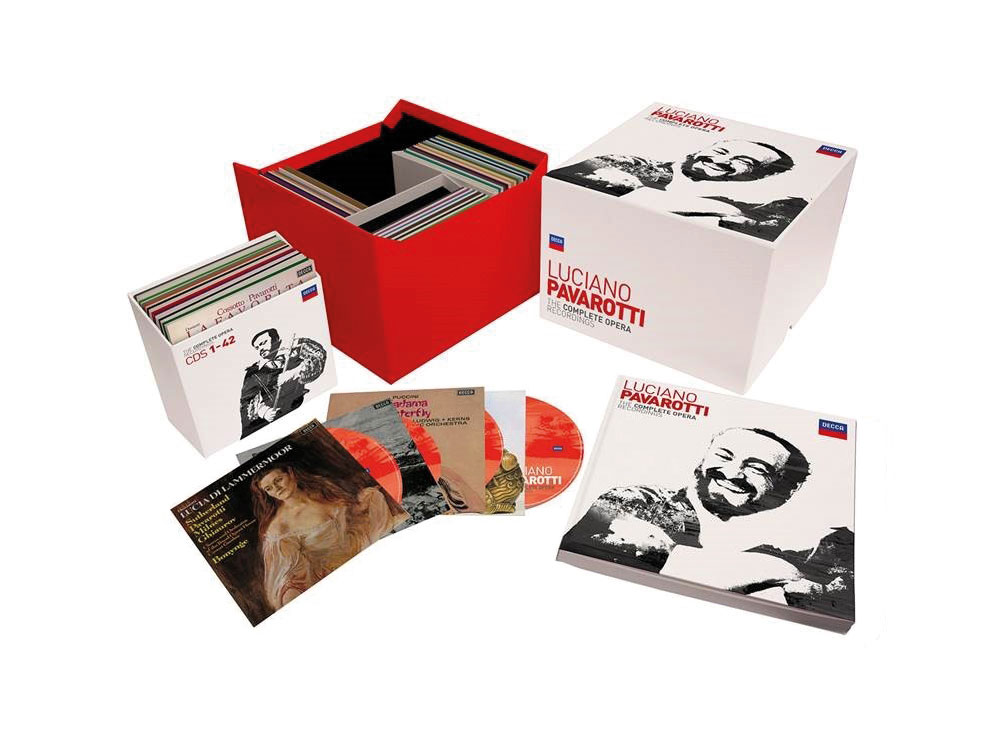 Berg Wozzeck
Sols; Chorus of Zurich Opera; Philharmonia Zurich / Fabio Luisi
Accentus | Read the review
Britten The Rape of Lucretia
Sols; London Philharmonic Orchestra / Leo Hussain
Opus Arte | Read the review
Goldmark Die Königin von Saba
Sols; Chorus and Extra Chorus of the Freiburg Theatre; Vocal Ensemble of the Freiburg Musikhochschule; Freiburg Philharmonic Orchestra / Fabrice Bollon
CPO | Read the review
Méhul Uthal
Sols; Namur Chamber Choir; Les Talens Lyriques / Christophe Rousset
Ediciones Singulares | Read the review
Verdi La forza del destino
Sols; Chorus of the Bavarian State Opera; Bavarian State Orchestra / Asher Fisch
Sony Classical | Read the review
Wagner Tristan und Isolde
Sols; Chorus and Orchestra of the Bayreuth Festival / Christian Thielemann
DG | Read the review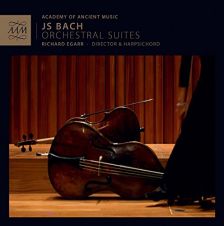 Haydn Symphonies – No 12; No 60, 'Il distratto'; No 70
Il Giardino Armonico / Giovanni Antonini
Alpha | Read the review
Mahler Symphony No 10
Seattle Symphony Orchestra / Thomas Dausgaard
Seattle Symphony Media | Read the review
Shostakovich Symphonies Nos 5, 8 & 9
Boston Symphony Orchestra / Andris Nelsons
DG | Read the review
Sibelius Symphonies Nos 3, 6 & 7
Minnesota Orchestra / Osmo Vänskä
BIS | Read the review
Tchaikovsky Symphonies Nos 3, 4 & 6
Royal Liverpool Philharmonic Orchestra / Vasily Petrenko
Onyx | Read the review
Tchaikovsky Symphony No 6. Romeo and Juliet
Czech Philharmonic Orchestra / Semyon Bychkov
Decca | Read the review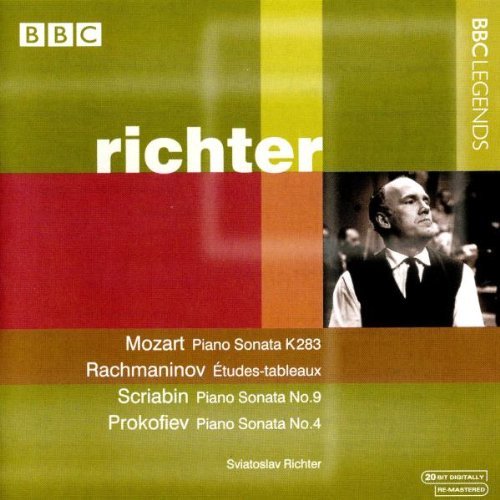 Mozart Arias
Anett Fritsch sop Munich Radio Orchestra / Alessandro De Marchi
Orfeo | Read the review
Rossini 'Sì, Sì, Sì, Sì – Opera Arias & Duets'
Marie-Nicole Lemieux contr with Patrizia Ciofi sop Julien Veronèse bass Chorus of the Opéra National Montpellier Languedoc-Roussillon; Montpellier Languedoc-Roussillon National Orchestra / Enrique Mazzola
Erato | Read the review
'Come all ye songsters'
Carolyn Sampson sop Elizabeth Kenny lute Jonathan Manson bass viol Laurence Cummings hpd
Wigmore Hall Live | Read the review
'Serpent & Fire'
Anna Prohaska sop Il Giardino Armonico / Giovanni Antonini
Alpha | Read the review
'Where'er You Walk'
Allan Clayton ten Mary Bevan sop The Choir and Orchestra of Classical Opera / Ian Page
Signum | Read the review
'In War & Peace'
Joyce DiDonato mez Il Pomo d'Oro / Maxim Emelyanychev hpd
Erato | Read the review

Brahms Lieder
Matthias Goerne bar Christoph Eschenbach pf
Harmonia Mundi | Read the review
Krenek Reisebuch aus den österreichischen Alpen, etc
Florian Boesch bar Roger Vignoles pf
Hyperion | Read the review
Schumann Dichterliebe, etc
Mauro Peter ten Helmut Deutsch pf
Sony Classica | Read the review
Sibelius 'In the Stream of Life'
Gerald Finley bass-bar Bergen Philharmonic Orchestra / Edward Gardner
Chandos | Read the review
'All Who Wander'
Jamie Barton mez Brian Zeger pf
Delos | Read the review
'Heimat'
Benjamin Appl bar James Baillieu pf
Sony Classical | Read the review