Leontyne Price interview: 'It's terrible but you know I just love the sound of my own voice'
Gramophone
Monday, February 6, 2017
A classic meeting with Leontyne Price, from Gramophone in August 1971, by Alan Blyth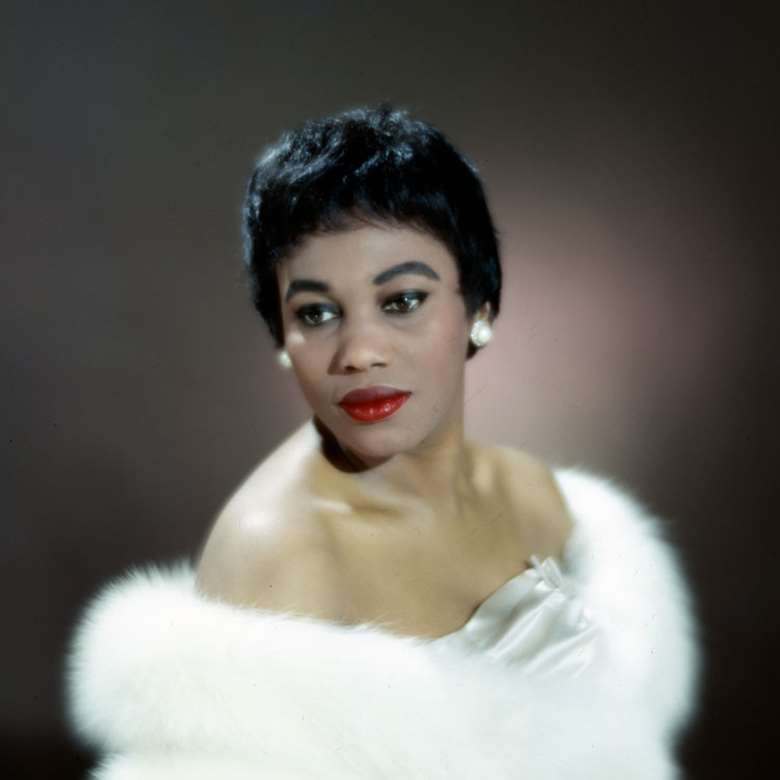 At the impressionable age of nine, Leontyne Price was taken to hear a recital by Marian Anderson at Jackson, Mississippi. Although she had taken piano lessons earlier, this was, she says, her first real experience of classical music. 'The whole aura of the occasion had a tremendous effect on me, particularly the singer's dignity and, of course, her voice'. But at this time Price had no thought of becoming a singer herself, although music was already filling her life. Her mother – 'a divine creature' – was a soloist in the local Methodist church choir and her father played the tuba in the church band. The young Leontyne played the piano at community functions, studied the instrument at high school, had intended to become a music teacher. When she got to college, where she was to study for a teacher's degree, she began singing in the glee club, but she still didn't realise the potential of her voice.
That was only recognised when she had won a scholarship to the Juilliard School in New York where she eked out her limited financial resources – 'my parents came from a humble background' – by working at the International House for home and foreign students – 'a United Nations kind of place'. She received every kind of encouragement from the authorities. 'In fact, everyone realised I had a voice except me'.
Just about this time she caught, as she puts it, 'a dose of the operatic monster' by going to hear Welitsch in Salome at the Met – 'the first opera I'd ever seen' – and she was exhilarated by the experience. She began studying in the Juilliard opera department and she was soon singing major roles in its productions, among them Mistress Ford in Falstaff; which really set her on the road to fame. The composer Virgil Thomson heard her and offered her a part in a revival he was preparing of his opera, Four Saints in Three Acts. That was in 1952 and the impact of her performance was such that she was immediately offered the role of Bess in Gershwin's opera. 'I thought it was worth leaving the Juilliard to try my wings in this production but I had no idea it would run for so long – nearly two years – and also take me all over Europe. In 1954, I decided I must leave the show and have a go at becoming a concert artist, my real ambition at that time. I suppose I aspired to be in opera but with the then limited outlook for blacks I thought it would be a waste of time to bother with it. Then I saw Callas in Puritani, Butterfly and Norma. She became my great idol and I said to myself that I'd go out of my mind if I couldn't get into this business. From then on I knew I would have to concentrate on the theatre.'
Her debut was in Poulenc's Les Dialogues des Carmelites in 1957 at San Francisco as Madame Lidoine. 'This meant, I felt, that I was at last in grand opera. I sang in the same work on TV, as well as in Toscaand The Magic Flute at about the same time. Then I appeared in Chicago in various roles. But my major break came when I went to Europe and sang Aida at Covent Garden and the Vienna State Opera, there beginning my association with Karajan. I gained a wealth of experience and knowledge working with him that has held me in good stead ever since. Indeed I'm still doing things today that I then learned. I think at that time – when I made my Royal Opera and La Scala debuts – I was so young and naïve that I wasn't really nervous.
'I suppose it was my success at La Scala that led to my engagement by the Met. When I finally sang there I went out of my head with joy because here I was really being accepted at home. Then there was another – and most important – point. I don't know how to put it without somehow sounding conceited but I was, of course, the first black diva in the history of the house. And I give the credit to Rudolf Bing [the Met's general manager]. Because of his foresight he opened the door for black singers. Mind you, once I'd put my foot in the door, I was determined to keep it there. Another great occasion for me was when I opened the new Met in 1966 – a most difficult responsibility and a tremendous challenge. But I always think that if you're properly prepared no other considerations really matter.'
She was signed up by RCA in 1957 and since then has made a host of records. She doesn't find recording cold at all. 'It's a different medium, of course, and you undoubtedly miss certain things. In the theatre you're just part of the mise-en-scène: you're helped by the lighting, sets, costumes, your colleagues. So much is done for you. On disc, you have to portray the whole character by voice alone. Through the microphone you have to convey the aura of the work – its poetic and histrionic qualities, and so provoke the imagination of your unseen audience. It's certainly a great challenge.'
Did she have any favourites among her discs? 'No, I think I like all of them. It's terrible but you know I just love the sound of my own voice. Sometimes I simply move myself to tears. I suppose I must be my own best fan. I don't care if that sounds immodest – l feel that all singers must enjoy the sound they make if they're to have others enjoy it too.'
She still has roles she would like to add to her live and recorded repertory. 'I'd love to sing Desdemona on stage. Of course, the production would have to be handled very carefully by a great director. Then I'd love to sing the Countess in Figaro and Elisabetta inDon Carlos. I suppose Elisabeth is a bit bland and pallid as a character. She is very sweet and is usually lost in the frantic femininity of Eboli – which I resent and would like to put right'. In fact Elisabetta's great scena is included on her next recital record along with Leonore's 'Abscheulicher' and Desdemona's Willow Song and Ave Maria, and Ariadne's 'Es gibt ein Reich'.
I asked about some of the early Verdi roles. 'Well, Lady Macbeth and Abigaille are a bit steely for me. Your voice is liable to get stabbed to death by those sort of parts. Mine is predominantly a juicy, lyric soprano and I don't really want to move in the direction of adramatica. No, I don't see the point of my singing Norma either. Why should I tackle a part unless I think I can do it superbly? I wouldn't mind having a go at Ariadne, which I sang once at Tanglewood, or even the Marschallin, which is of course a marvellous role'.
Price does not neglect her concert-giving. 'I usually offer a mixed programme – some classical airs, romantic songs – usually Schumann and Strauss – a few operatic arias and finally an American group and some spirituals. Occasionally I include a Rachmaninov group sung in the original Russian'.
She is in the lucky position these days of doing more or less what she wants to do. 'For me, the the "rat race" is over. You're bound to have pressures in the early stage of a career, like learning roles at extremely short notice and getting on and off jets at frequent intervals. Now I'm taking it much more easily, resting in between appearances. Needless to say, you keep your voice much fresher that way and your career is bound to last longer'.
She makes nearly all her records here now. Last summer she was busy with Aida (Domingo, Bumbry, Milnes, conductor Leinsdorf) and she returns this summer to make another set. Luckily for us and her she loves London. 'You have so many fantastic orchestras and they maintain extraordinarily high standards. Then there's so much to see – especially when, like me, you're a fiend for learning English history. I wish I could have been alive during the time of Henry VIII or Elizabeth I. I love to read a page of history and than go and see where it actually happened. It's a marvellous exercise in fantasy and imagination – a superb experience'.
Her home is in Greenwich Village, New York where she likes to entertain and cook and, like most busy artists, she prefers to holiday there than go travelling. She does not have much of a social life otherwise, 'When you're working you must be disciplined, but I do go out to the theatre and ballet – but emphatically not the opera.'
Her main interest back home is the encouragement of black artists and students. 'I often give benefit concerts for colleges in Mississippi, and I would like to get myself more involved with youth groups. I know from my own experience the situation of poor students and anything I can do to help them I shall do. They must be given their first chance'. One singer she has encouraged is a young black soprano called Joyce Mathis, who has already taken the small part of the Priestess in Aida under Price's aegis. 'I'm sure you are going to hear a lot more of her'.
This article was originally published in the August 1971 issue of Gramophone.