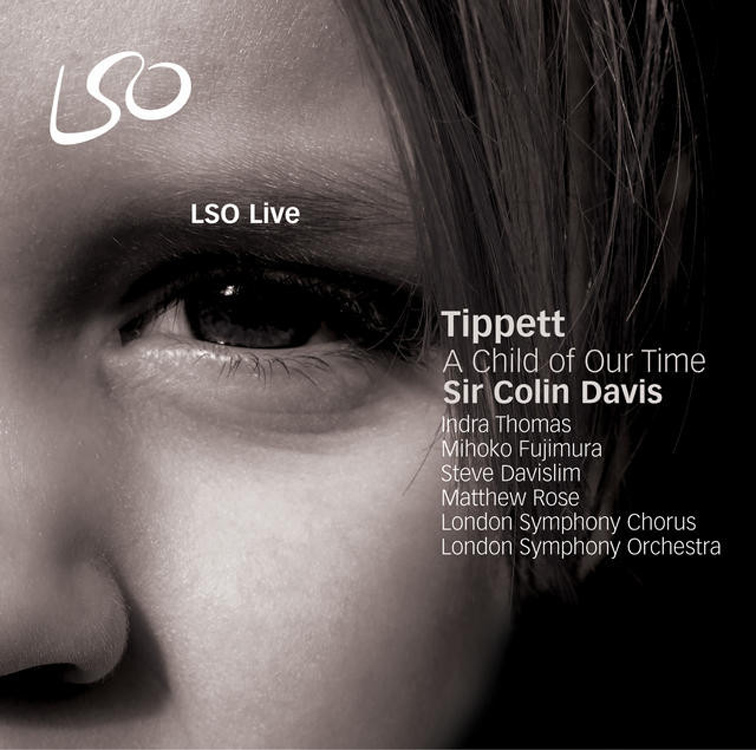 On September 4, 1939 (the day after the Second World War was declared), Michael Tippett sat at the outsized piano which dwarfed everything else in the living room of his tiny cottage in Oxted, Surrey, and started writing a large-scale work for solo voices, chorus and orchestra which would then take nearly two years to complete. Having done so, he put it in a bottom drawer and turned to chamber music instead, beginning the Second String Quartet. There were several unusual things about Tippett and A Child of Our Time (as he'd entitled his oratorio). No commission, no publisher, no money and no performance in mind. No librettist either: but thereby hangs another tale!
Although born in London on January 2, 1905, Tippett grew up in a 16th-century farmhouse deep in the Suffolk countryside not far from Stowmarket, in a household rich in intellectual stimulation though less notable for its musical advantages. The two Tippett brothers did have piano lessons, their mother sang to them at home, and by the age of nine the younger boy, Michael, was already aware that he wanted to be a composer. This is not meant to be a biographical sketch so much as to underline the contingent significance of war in Tippett's life. The event which triggered in him that undefinable urge to compose was the seemingly happy sound of young soldiers singing the new hit It's a Long Way to Tipperary as they marched past Rosemary Cottage's garden-lane in August 1914 to fight in the Great War: the child was moved by the singing and wanted to replicate its effect in himself. The memory remained with Tippett until his dying day, but it became forever clouded by the shocking realisation in 1923 of what had actually happened to so many of those blithe-hearted, innocent boys. In a London cinema during the first term of his studies at the Royal College of Music, he cheerfully went to see Rudolph Valentino in The Four Horsemen of the Apocalypse – during which, he remembered, Beethoven's 'doom-laden' Coriolan Overture sounded whenever the horsemen appeared on screen. But on seeing hundreds of little white crosses as graves and realising whose they were and what they meant, the 18-year-old burst into tears and fled the cinema. He was already embarked on the road towards A Child of Our Time.
SIGNIFICANCE OF SYMBIOSIS
A long compositional apprenticeship took a good 10 years to reach the first 'acknowledged' score (String Quartet No 1 in 1935), but this formative period also encompassed many related musical experiences (notably as the inspiring conductor of amateur choirs and orchestras at London's Morley College), all designed to feed his patient evolution as a composer. Just as significant was the whole rich panoply of life itself, which Tippett characteristically savoured to the full. He acknowledged that every seemingly unrelated activity was ultimately absorbed – often decades later – into his creative output. Learning German in order to read Goethe was deliberate, falling in love with painter Wilfred Franks was not. Both, however, had a profound impact on the composer's artistic development. Even the eventual crisis of his break-up with Franks in 1938 led to an intense practical engagement with the Jungian psychology he'd already absorbed in the abstract and which in consequence was to influence every aspect of his life's work. Political involvements, too, were frequently attached to significant others, always left-wing in nature but often channelled to musical, and particularly to humanitarian and pacifist, ends.
Tippett travelled extensively in Germany in 1926 and 1929, so it was perhaps to be expected that the sudden deterioration of its moral politics after Hitler's electoral triumph of 1933 would have a particular effect on him. He would say later that he felt himself drawn 'by something of [his] own entrails' into this situation, both emotionally and intellectually, and then felt compelled to 'sing songs' for the Jewish people now being turned into refugees, outcasts and worse. The Munich crisis of September 30, 1938 convinced him that another catastrophic war was inevitable and found him involuntarily writing down a dark slow fugue subject which later emerged in the Second Quartet. But the immediate reverberations of the appalling Kristallnacht, which followed on November 9 as a direct result of the Paris shooting two days previously of a German official by a young Polish Jew, led to something quite different – the conscious formulation of a work for the concert hall in which the necessary elements of dramatic story-telling would combine with contemplation and reflection: in other words, a merging of Bach's Lutheran Passions with Handel's English oratorios and Messiah in particular. The scapegoat figures were there before him in the Picture Post report – the 17-year-old assassin Herschel Grynszpan in prison, his aunt and uncle at their Paris trial – along with all the visceral ingredients of an incipient tragedy whose aftermath was unfolding throughout Europe. All he needed now was someone to write the words for his embryonic music.
TEXTUAL MATTERS
TS Eliot would not have seemed an obvious choice for a virtually unknown composer to approach, but Tippett had an uncanny knack of falling on his feet. He'd met Eliot by chance a couple of years before 1938, adopting him as an artistic father figure and sharing with him a borrowed family life at the Surrey home of Frank Morley, an American publisher whose six-year-old son, Oliver, Tippett was trying to teach. Morley and Eliot worked together at Faber and Faber in London. But it was WH Auden, ironically, who'd recommended Tippett to Morley as the ideal person to help his son, who, though exceptionally musical, was unable (or unwilling) to speak but who loved to stand on his head as a surprise for adults during concert intervals! Eliot, on the other hand, was very willing to unbend verbally, so when the right time came Tippett asked if he'd consider writing a libretto for the oratorio he was planning. The affirmative response came with a typically strict request for 'homework' in the form of a clear structural design for every movement, along with explicit instructions as to content. In looking now at what Tippett presented to Eliot it is easy enough to see why he told him to finish the job himself and to 'keep the poets away' from his libretti 'because they are going to do with the words what your music should do'. Fortified by their lengthy kitchen-table conversations Tippett polished his text accordingly, so that when the impending Second World War he'd long feared finally broke out he found the music 'welling up inside him' – and composition had to begin.
SPIRITUAL MATTERS
One question he'd inevitably pondered already was how to find a suitable modern equivalent of Bach's congregational chorales – well-known tunes that could nevertheless be presented anew as moments of collective expression. It may now seem glib to say so, but only a composer of genius could have found his solution in 1938 by accidentally hearing a Spiritual being sung on the radio. By the time Tippett presented Eliot with his draft scenario he'd already positioned five suitable Spirituals as strategic pillars within the design, so that as he started on his own invention in September 1939 he was saturated not only in their words but also in their archetypal music. It is perhaps difficult for us today to recapture within ourselves that extraordinary frisson when the solo soprano's soaring high Gs seem to melt into the magical emergence of 'Steal away' in choir and orchestra. Oh, to have been there at London's Adelphi Theatre on March 19, 1944 when Walter Goehr (Alexander's father) conducted the premiere of A Child of Our Time with the LPO, Morley College Choir, the London Region Civil Defence Choir (yes!) and soloists including Peter Pears and Joan Cross (Britten helped to arrange the performance) – and it's too much to hope that a clandestine tape recording might still exist somewhere. The test of any good performance, nevertheless, is the ability to create afresh that shiver-down-the-spine of recognition as this first Spiritual unfolds itself around all involved in the hall, in the studio or, indeed, at home.
WHAT TIPPETT HAD IN MIND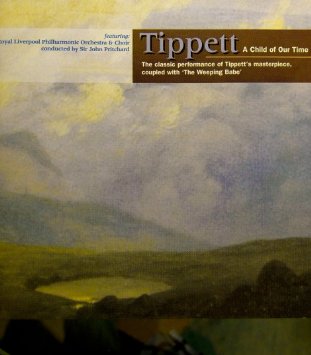 The first commercial recording came in 1958 with a stalwart Tippett champion – John Pritchard – conducting Royal Liverpool Philharmonic Orchestra forces for Decca, with soloists including Elsie Morison, Pamela Bowden and Richard Lewis – all names to be reckoned with. The vivid transfer on Belart captures the energy and passion of a performance that combines eloquence and expertise with admirable clarity of texture, typical Pritchard qualities that had been evident when he conducted the Covent Garden premiere of The Midsummer Marriage in 1955. But these were heady days in Liverpool, where Pritchard was a bold proponent of new music, and his Child is a natural document of what had by then emerged as a near-definitive account of what Tippett had in mind. The oratorio made the composer's name in Britain virtually overnight, and partly thanks to his publisher now being Schott of Mainz it was slowly but steadily spreading through Europe, too – no less a figure than Herbert von Karajan conducted it in the composer's presence in Turin in 1953, surreal though that may seem today! Despite being indispensable in historic and 'authentic' terms, this Liverpool recording is sadly ruled out of court by the singing of woolly bass Richard Standen, whose lethargic delivery is too much John Le Mesurier's Sgt Wilson on a particularly dull day in Walmington-on-Sea.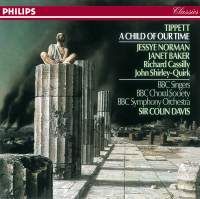 Three of the eight discs of A Child of Our Time issued so far feature the glorious bass of the late John Shirley-Quirk; and there are also three performances conducted by Colin Davis. These two figures coincided in 1975 for a Philips recording by the BBC Symphony Orchestra at Wembley Town Hall in which the line-up also featured Dame Janet Baker and Jessye Norman. For so many of us growing up back then this became, partly by default, so much the definitive version on disc that returning to it now throws up many difficult questions. Davis first worked with Tippett (on television) in the late 1950s, and his first, groundbreaking Tippett premiere was the Concerto for Orchestra at Edinburgh in 1963, which he then recorded pretty quickly. His Tippett discography by 1975 was extensive and included two operas, three symphonies and the Piano Concerto with John Ogdon. His Child was therefore built on a unique performing tradition which went on to encompass The Ice Break, The Mask of Time, The Rose Lake and the Triple Concerto. Davis had a crusading zeal and Tippett was extraordinarily blessed in his advocacy. But something now feels wrong about Davis's first A Child of Our Time. It fails to gel as a cumulative experience and the unfolding continuity seems artificially generated. Every movement in itself is admirably paced and the singing of Baker and Shirley-Quirk in particular is magnificent and moving; however...
OPPOSITE ENDS OF THE SPECTRUM
Jessye Norman was a not-inconsiderable star already by 1975 and so her casting here was not only a coup but also true to type. Her empathy and intuitive expertise at singing the Spirituals was something she also went on to demonstrate in public performances, notably under Tippett's own baton at the BBC Proms in 1979. Her voluptuous tone is immediately arresting on disc and she sails through her sections with unassailable authority. But despite the vocal magnificence on display, Norman conspicuously failed to move me on this listening. She sings the words powerfully but doesn't engage properly with their inner meaning: 'Reason is true to itself; But pity breaks open the heart' sings Baker in her memorable first entry, and it is that very ability to move – which Dame Janet has in spades – that eludes Norman here. The other problem with this disc is the 'Child' himself, American tenor Richard Cassilly, who has a squealing voice at best, which under pressure becomes painfully strangulated and by repeated listening is quite unbearable. We'll see if Davis fares better in his two later (live) recordings.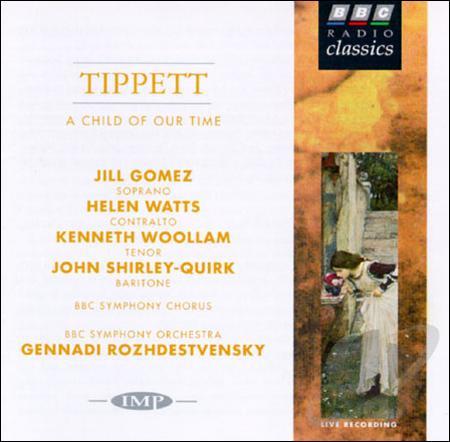 The same BBC forces and the sterling Shirley-Quirk came together again under then principal conductor Gennadi Rozhdestvensky at the Royal Festival Hall for a BBCSO 50th-anniversary concert in 1980 which was luckily captured for posterity. The only weakish link here is tenor Kenneth Woollam, who tends to blowsiness but is at least passionate.
Jill Gomez is a searing, suitably vulnerable soprano and Helen Watts is simply magisterial, as one would expect from the best Madame Sosostris in the business! And here, concert-hall advantages over Davis in the studio become immediately apparent: a sense of the soloists as a communal team rather than a group of disparate individuals and a natural sense of both musical and dramatic evolution as the work opens out. This is pretty much the performance of which dreams are made.
A DREAM RENDITION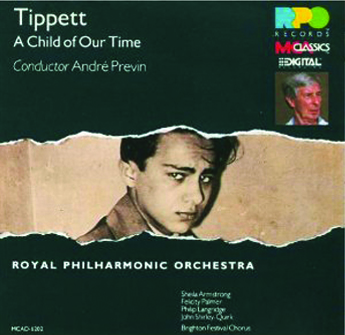 With Shirley-Quirk present a third time, in 1986 the dream finally makes it: under André Previn's sensitive guidance at Abbey Road with the RPO and Laszlo Heltay's superb Brighton Festival Chorus and soloists Sheila Armstrong, Felicity Palmer and Philip Langridge. No weak link at all here, but a perfect ensemble totally in tune with every touch in the tale and seamlessly involved with chorus and orchestra at their peak – the studio is no obstacle either to continuity or spontaneity and every detail is achieved with natural eloquence and ease. But the single presence that lifts this account head and shoulders above every other is Langridge's extraordinary rendition of the central role: alive to every nuance in text and music his is the beating heart of a glorious performance and the very embodiment of the Jungian plea 'I would know my shadow and my light, so shall I at last be whole', which becomes the lodestar and climax of the work as a whole. Of all these discs as heard in random sequence, this is the only one that had me suddenly in tears and catching my breath. Issued on its own RPO label but with favourite Previn producer Suvi Raj Grubb in charge, this priceless document is probably hard to obtain today – it should somehow be reissued immediately.
YOU CAN'T HAVE YOUR CAKE...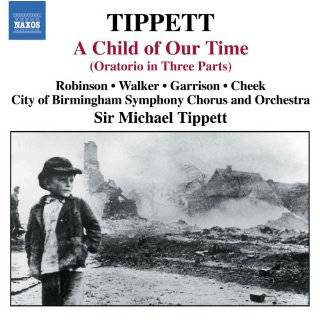 Naxos has sensibly acquired the Collins Classics version conducted by Michael Tippett himself in 1991 which is self-recommending as a historic document: it was the last disc he was to conduct, and well into his 87th year it represents a heroic and arduous achievement in every sense. The combined forces gave their all for the then-frail composer, who was virtually blind and easily exhausted – but woe betide anyone at that time who assumed he wasn't on the ball! There are details here which don't emerge as clearly or forcibly in any other performance, most notably the secco pp chord in the strings just after the alto quietly notes the shooting of the official. Frailties are few, but some will perhaps find the second and fourth Spirituals oddly slow. This was no concession at all to age, but a deliberate nod by Tippett to his original intentions, and with happy disregard of printed tempi or metronome marks. Going back to Pritchard in 1958 we find – more or less – the same, slowish speeds. Turn to Davis, and they get faster and faster. Rozhdestvensky and Previn achieve a happy medium, whereas, with the best will in the world and authentic imprimatur notwithstanding, Tippett's tempi here do sound simply too slow and lumbering. The other technical drawback is that the strong bass John Cheek seems to be singing from the green room when fantastic American soprano Faye Robinson and the brilliant Sarah Walker are clearly huddled lovingly around their conductor with the good tenor Jon Garrison sounding about halfway between them.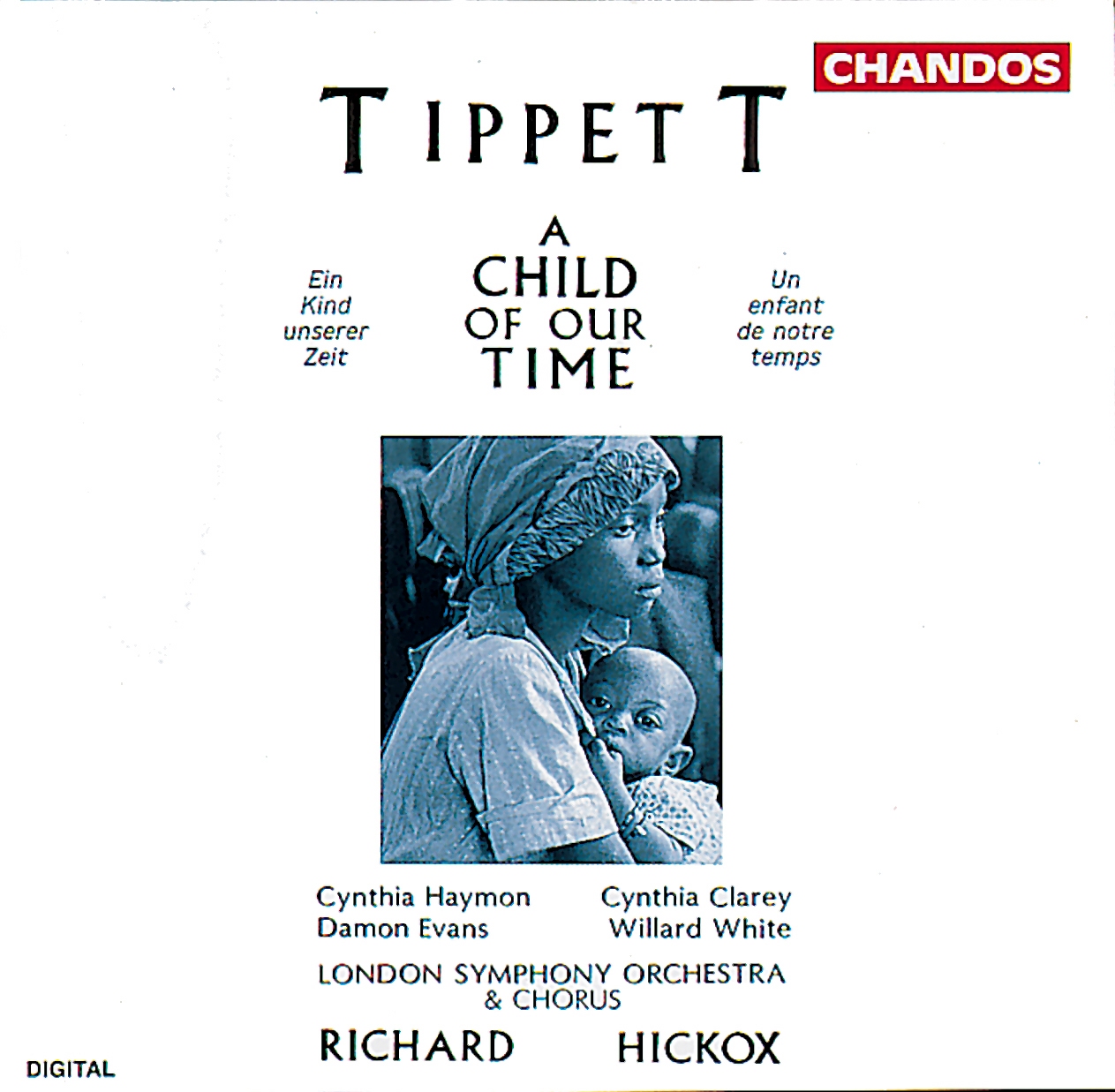 The Chandos sound for Richard Hickox and the LSO is the best on any of these discs and both playing and choral singing are superb. The notion of a quartet of black singers probably seemed inspired in the planning, but the reality is sadly a vocal disappointment. Willard White is naturally commanding but there is something strangely artificial about the emotion of this performance from start to finish, and it precludes repeated listening. The same is true of Colin Davis's 2003 Dresden Staatskapelle taping, but for different reasons. Here the emotion throughout is genuine and palpable but none of the soloists, especially alto Nora Gubisch and tenor Jerry Hadley, is really bearable on disc: this is more a document to note than a performance to hear. Luckily, however, the LSO Live version of 2007 is of a different order and provides compelling testimony to Sir Colin's deepening involvement (and humming commentary) in this score, and the personal devotion to him of both orchestra and chorus. The soloists are not stars – Indra Thomas, Mihoko Fujimura, Steve Davislim and Matthew Rose – but they all convince and cohere and the flow of the music is inevitable and cumulative, not manufactured and rigid as in 1975. As one of his last LSO Barbican discs this is the version by which to remember and treasure one of the greatest British conductors in the indestructible masterpiece that was so close to his heart.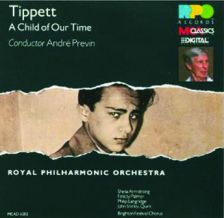 TOP CHOICE
RPO / André Previn
André Previn brings a composer's sympathy and insight into this flowing account which has the advantage of a perfect quartet of soloists: John Shirley-Quirk on top form and Philip Langridge by a very wide margin the best tenor ever to have recorded this great work.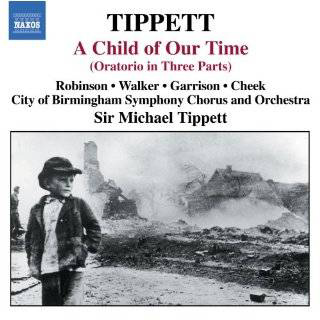 HISTORIC CHOICE
CBSO / Sir Michael Tippett
Tippett was an instinctive conductor who could shape his scores and bring out the best from performers so that even if his interpretation should ideally have been captured a decade or two earlier this is still a testament to treasure for its honesty and vision.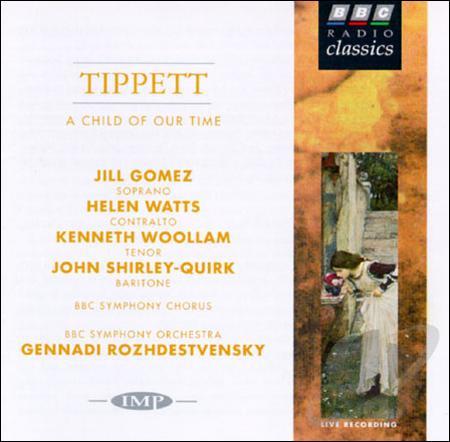 LIVE CHOICE
BBC SO / Gennadi Rozhdestvensky
As an expression of Jung's 'collective unconscious' the presence of an audience in this particular piece does make a tangible difference and the underrated Rozhdestvensky is caught on song here with some of the best solo singers at the height of their powers.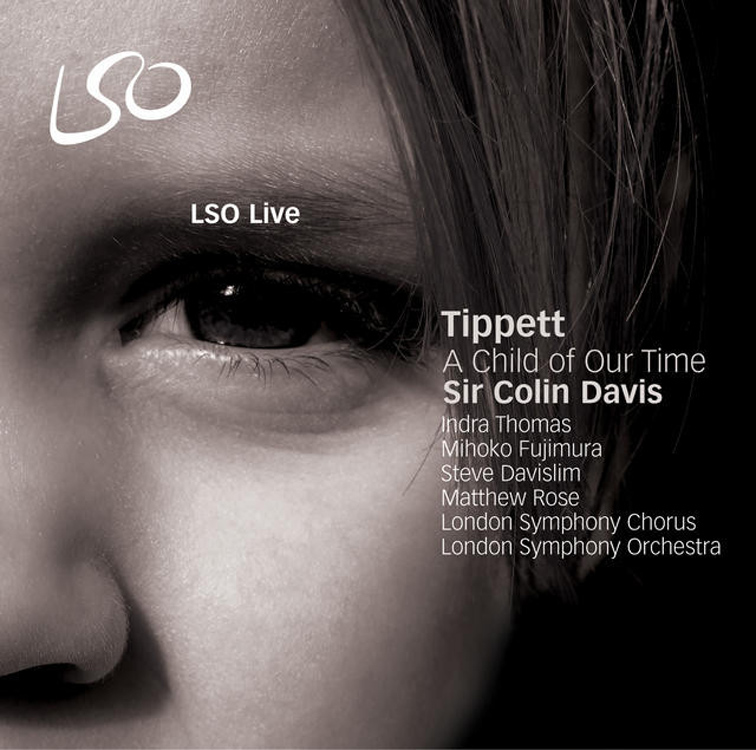 COLIN DAVIS CHOICE
LSO / Sir Colin Davis
As Tippett's most ardent champion, Sir Colin may have taken a different, less emotional approach to this score than the composer himself, but in this live performance from just before the 10th anniversary of Tippett's death he's movingly passionate and eloquent.
SELECTED DISCOGRAPHY
DATE / ARTISTS / RECORD COMPANY (REVIEW DATE)
1958 RLPO / Pritchard / Belart 461 123-2; Decca 473 421-2 (3/77R, 12/89R – nla)
1975 BBC SO / C Davis / Decca 475 7172DC4 (11/75R, 11/87R, 9/95R)
1980 BBC SO / Rozhdestvensky / BBC Radio Classics BBCRD9130; BBC Legends BBCM5013-2 (11/95 – nla)
1986 RPO / Previn / Carlton Classics 30367 0205-2; RPO CDRPO8005 (1/87; 8/97R – nla)
1991 CBSO / Tippett / Naxos 8 557570 (9/92R, 5/05)
1992 LSO / Hickox / Chandos CHAN9123 (2/93)
2003 Staatskapelle Dresden / C Davis / Profil PH07052 (3/08)
2007 LSO / C Davis / LSO Live LSO0670 (9/08)
This article originally appeared in the July 2014 issue of Gramophone