A Gramophone Podcast revisited: Sir Thomas Allen on the Great American Songbook
Friday, December 17, 2021
The acclaimed baritone discusses his album 'September Songs'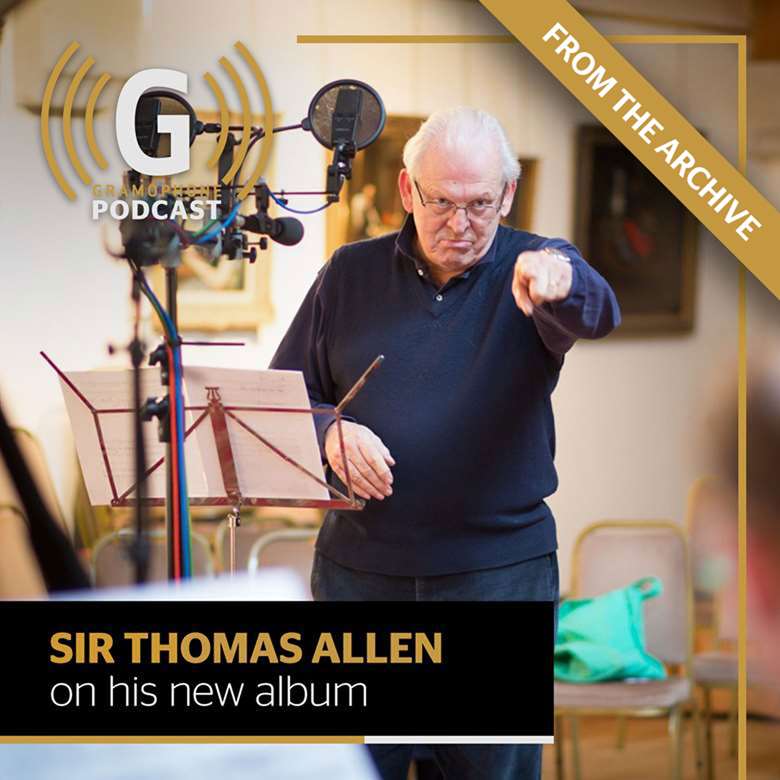 While we take a pause for Christmas, we offer four podcasts which Gramophone's Martin Cullingford and James Jolly have chosen as particularly enjoyable and memorable conversations. We start with one of Martin's ...
In this archive Gramophone Podcast from October 2018, the baritone Sir Thomas Allen talks about his Champs Hill album, September Songs. Drawing on personal favourites from the 'Great American Songbook', it sees the acclaimed singer step from the opera stage and lieder recital hall for which he is best known, to the music of Broadway. In this fascinating conversation he discusses his love of this repertoire, with its melodic beauty, lyrical inventiveness and emotional directness - and his choice of songs.
You can listen to the Podcast below. To hear other Gramophone podcasts, or to subscribe for free to new editions, search for 'Gramophone' in your Podcast App of choice, or visit Gramophone's page on Apple Music podcasts.
Musical excepts are taken from the album 'September Songs', which is available from Champs Hill Records (see Gramophone's review here) and which you can stream on Apple Music below.