Anna Lucia Richter on Monteverdi and becoming a mezzo
Friday, April 2, 2021
The German singer releases an album that finds her exploring a composer who entered her life very early on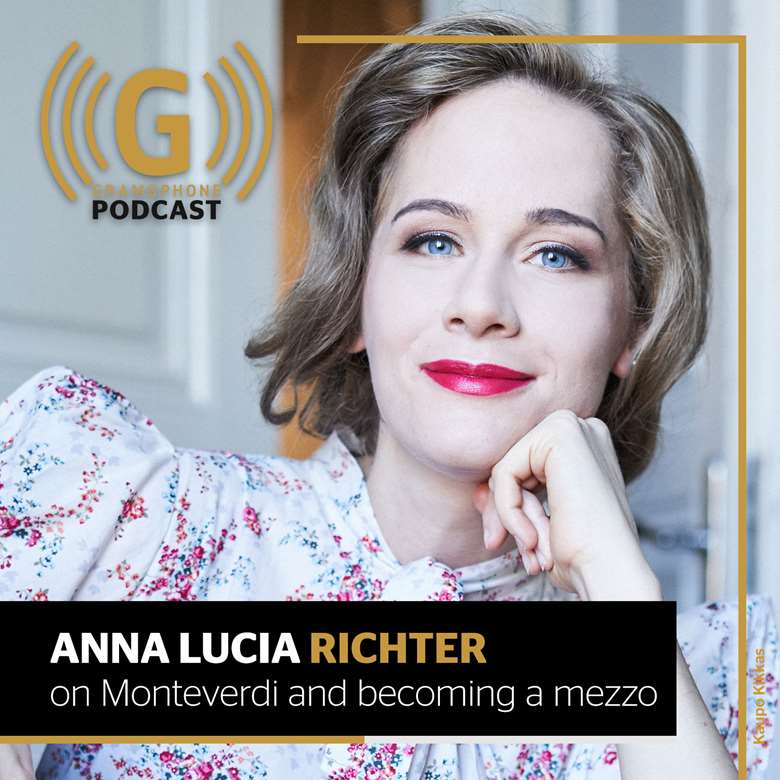 Anna Lucia Richter's second album for Pentatone, 'Il delirio della passione', is devoted to the music of Claudio Monteverdi, a programme she put together with Luca Pianca, who directs Ensemble Claudiana on the recording.
James Jolly caught up with Anna Lucia by video call to talk about the project, but also hear about her decision to switch from singing soprano to mezzo-soprano. Making use of the 'down-time' afforded her by lockdown, she worked with Prof Tamar Rachum in Tel Aviv via Skype and phone to develop her 'new voice'.
Anna Lucia Richter's first album for Pentatone, 'Heimweh', a Schubert Lieder programme, was named an Editor's Choice in May 2019.
Gramophone Podcasts are presented in association with Wigmore Hall, where the music has continued despite lockdown with 40 weekday streamed concerts leading up to Easter. To watch the archived concerts, or donate, please visit the Wigmore Hall's website. The live concerts continue on April 12.
You can listen to the Podcast below. To hear other Gramophone podcasts, or to subscribe for free to new editions, search for 'Gramophone Magazine' in your Podcast application of choice, or visit Gramophone's page on Apple Music podcasts. 
Photo: Kaupo Kikkas
And listen to the album on Apple Music