Bertrand Chamayou on his John Cage-Erik Satie album
Friday, November 17, 2023
The Gramophone Award-winning pianist talks about his new album that pairs the music of Satie and Cage, 'Letter(s) to Erik Satie'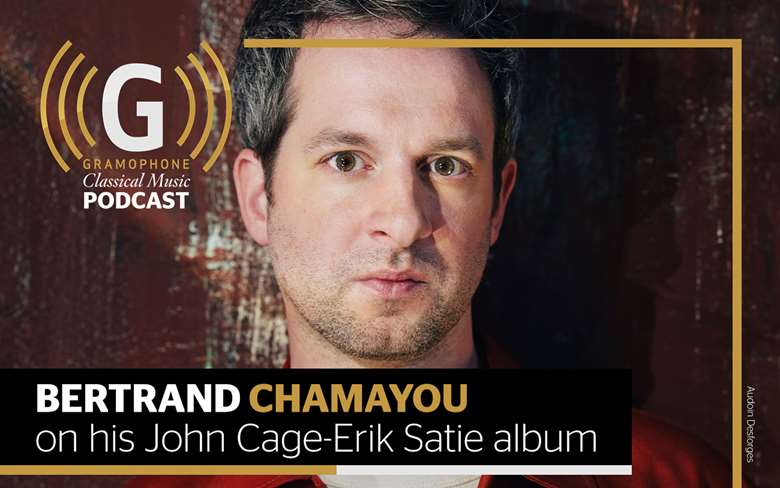 Bertrand Chamayou, who won Gramophone's Recording of the Year in 2019 for his Erato album of two Saint-Saëns piano concertos, has turned his attention to two groundbreaking composers. John Cage was a great admirer of the music and aesthetic experiments of the Frenchman, Erik Satie - and Chamayou has created a programme, also for Erato, that links the two, 'Letter(s) to Erik Satie'.
James Jolly caught up with Bertrand Chamayou at his Festival Ravel in St Jean de Luz in south-west France this summer to talk about the project.
To hear other Gramophone podcasts, or to subscribe for free to new editions, search for 'Gramophone' in your Podcast App of choice, or visit Gramophone's page on Apple Music podcasts.
This week's podcast was made in association with Wigmore Hall where over the next seven days they'll be playing to a host to Gramophone Award winners, the cellist Jean-Guihen Queyras, violinist Frank Peter Zimmermann, pianist Martin Helmchen and the Nash Ensemble among many others. More details at wigmore-hall.org.uk
You can listen to 'Letter(s) to Erik Satie' in lossless audio, via Apple Music.