Charles Owen on the Swiss book of Liszt's Années de pèlerinage
Friday, September 17, 2021
The British pianist talks about Liszt and how the composer became a companion during lockdown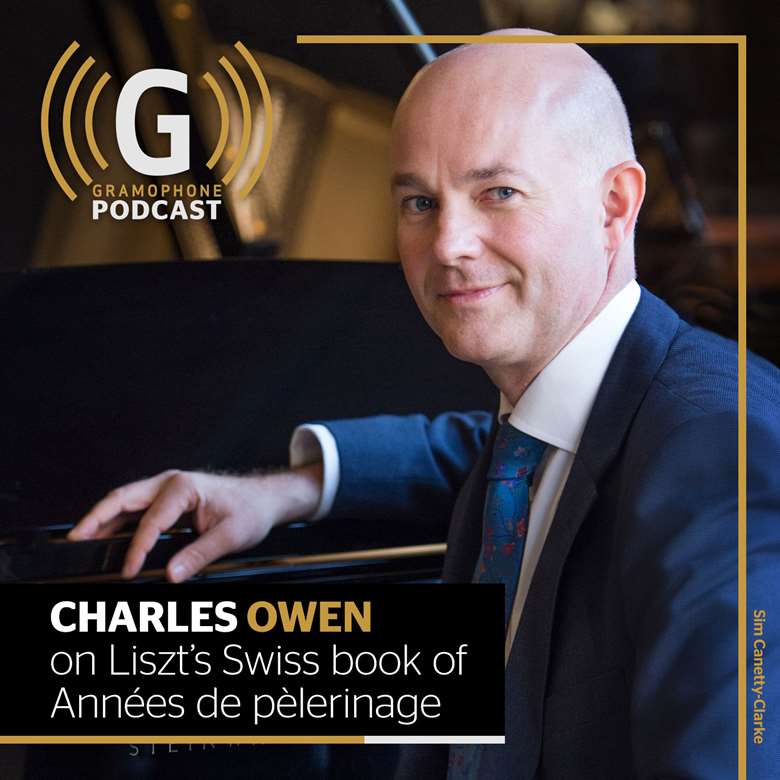 Charles Owen's latest recording for Avie is of the First Book, 'Switzerland', from Franz Liszt's Années de pèlerinage ('Years of wandering). Charles talks to James Jolly about how he took the opportunity to return to the work during the long, quiet months of lockdown, how he performed the work in his first concerts with an audience and how he became drawn into Liszt's world as the composer-pianist travelled throughout Europe.
This week's Gramophone Podcast is in association with Leipzig – the City of Music, where in June and July 2022 the Leipzig Opera Festival will focus on the music of Wagner. For full information at visit wagner22.de 
You can listen to the Podcast below, as well as to Charles Owen's Liszt on Apple Music.
To hear other Gramophone podcasts, or to subscribe for free to new editions, search for 'Gramophone Magazine' in your Podcast App of choice, or visit Gramophone's page on Apple Music podcasts.