Decca Icons: Benjamin Britten
Friday, September 8, 2023
A conversation about one of the major figures, both as composer and performer, in post-war British musical life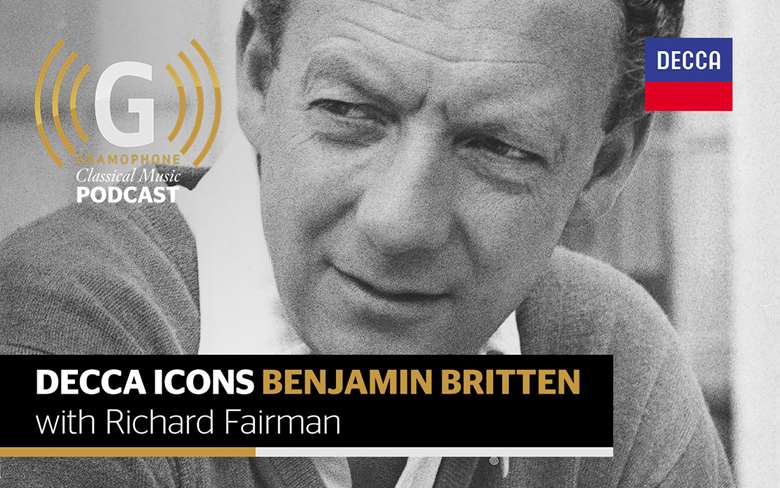 In a series of four Decca Icons podcasts, Gramophone's James Jolly explores the artistry of four major recording musicians with Rob Cowan, Jed Distler and Richard Fairman. Focusing on recordings in the Decca catalogue, the series turns the spotlight on Bernard Haitink, Vladimir Ashkenazy, Sir Georg Solti and, this week, Benjamin Britten. Each podcast is accompanied by a special Apple Music playlist. 
In this final podcast, James talks to the Financial Times and Gramophone critic Richard Fairman about this towering figure in British musical life. Britten recorded for Decca, as composer, pianist and conductor, for most of his adult life and left a peerless catalogue of recordings, including one of the classics of the gramophone, the War Requiem.
You can listen to the Podcast above. To hear other Gramophone podcasts, or to subscribe for free to new editions, search for 'Gramophone' in your Podcast App of choice, or visit Gramophone's page on Apple Music podcasts.
You can also listen to a special 'Decca Icons: Benjamin Britten' playlist on Apple Music below.