Exploring Beethoven's violin sonatas
Friday, June 26, 2020
Tamsin Waley-Cohen and Huw Watkins discuss their new album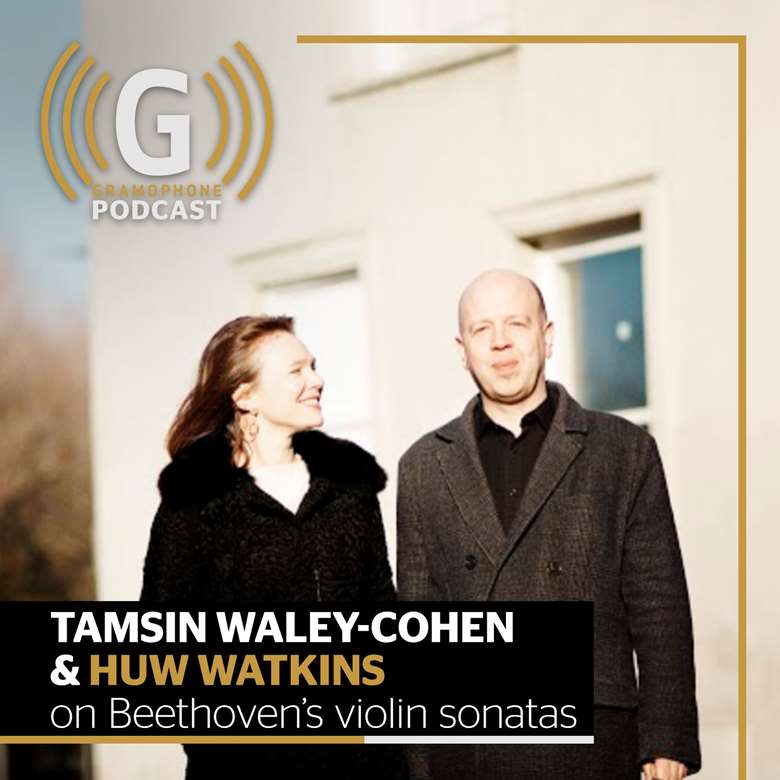 Beethoven's violin sonatas sit at the heart of the repertoire for violin and piano. As Tamsin Waley-Cohen and Huw Watkins embark on a complete cycle for Signum Classics - starting with Nos 1, 5 and 8 - they join Editor Martin Cullingford in this week's Gramophone Podcast to explore what this extraordinary music means for performer and listener alike.
You can listen to the Podcast below. To hear other Gramophone podcasts, or to subscribe for free to new editions, search for 'Gramophone Magazine' in your Podcast application of choice, or visit Gramophone's page at iTunes.
(Photo: Steve Gullick)
To mark Beethoven's 250th anniversary, earlier this year we published a special edition of Gramophone bringing together authoritative articles about the composer and his music from our 97-year archive. Such was its popularity that it sold out - but we've now reprinted it, so to find out more, and to get hold of a copy, click here.