Jeanine De Bique on her new album of Baroque heroines, 'Mirrors'
Friday, November 12, 2021
Exploring the same characters or operas by different composers, the Trinidadian soprano makes her recorded solo debut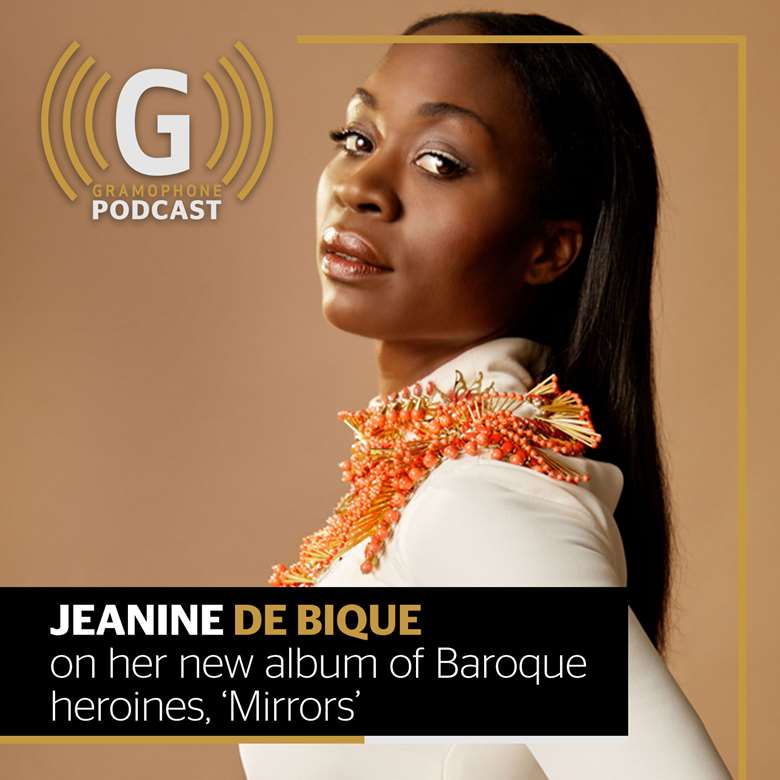 The soprano Jeanine De Bique has released her first solo album, 'Mirrors', with Concerto Köln, for Berlin Classics. Gramophone's James Jolly caught up with her to talk about the recording, as well as Rameau's Platée, also just out from Harmonia Mundi, as she start rehearsals in Paris for Handel's Alcina at the Salle Garner.
This Gramophone Podcast is given in association with Leipzig – the City of Music. From May 11 to 29, 2023 the Gewandhausorchester will host a Mahler Festival in Leipzig, the city that was home to the composer for two decisive years of his life and where he became the musician we know today: a composer of enthralling symphonies. The symphonic canon of Gustav Mahler forms the foundation of the Mahler Festival 2023. Leipzig and the Gewandhausorchester offer a particularly authentic setting for the Festival and a unique opportunity to hear the complete symphonies and other orchestral works interpreted by 10 world class orchestras in Leipzig, the City of Music. Full information at the Mahler Festival's website - and more information about the Mahler Festival Pass below the Podcast.
You can listen to the Podcast above. To hear other Gramophone podcasts, or to subscribe for free to new editions, search for 'Gramophone' in your Podcast App of choice, or visit Gramophone's page on Apple Music podcasts.
Leipzig, the City of Music - the Mahler Festival 
With the Mahler Festival Pass you receive a 10 per cent discount on the purchase of tickets for all 11 orchestral concerts of the Festival from May 18-29, 2023. In the case of those concerts which are performed more than once, the discount can be applied only to a single performance! In addition, the Mahler Festival Pass affords a 20 per cent discount on the purchase of tickets for all other concerts and events in the Festival.
And listen to Jeanine De Bique's 'Mirrors' in lossless audio on Apple Music: