Jeremy Eichler on his new book 'Time's Echo'
Friday, September 22, 2023
The music critic of the Boston Globe explores music's role in memorialising the horrors of the Second World War and the Holocaust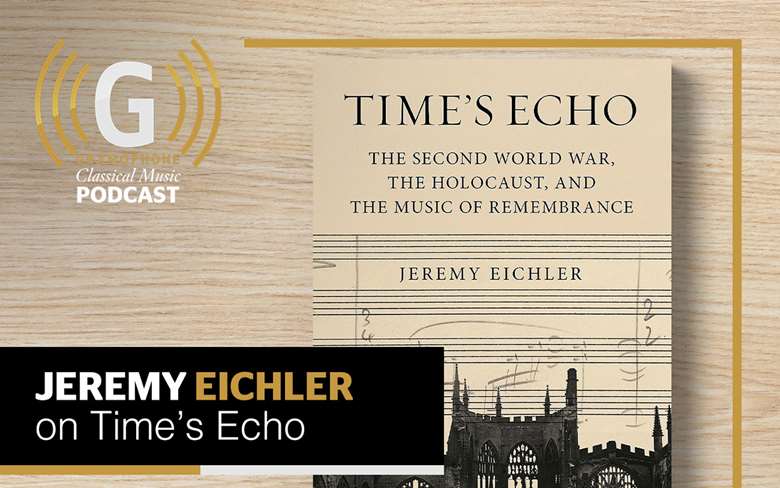 Jeremy Eichler's new book, Time's Echo, just out from Faber (HB; £25) tangles with memory – what we choose to remember, what to forget – as history takes hold, and he argues that music can become in many ways the most powerful form of memorial. To illustrate this argument, he engages with works by Richard Strauss, Arnold Schoenberg, Dmitri Shostakovich and Benjamin Britten. James Jolly caught up with him recently to talk about the book. 
This Gramophone Podcast is published in association with Wigmore Hall, where this week you can hear artists including pianists Stewart Goodyear, Marc-André Hamelin, Louis Lortie and Dénes Varjón, singers Regina Kuhlemann, Anush Hovhannisyan and Jasurbek Khaydarov, and the Castalian Quartet. Visit Wigmore Hall's webite for full details of this week's events.
The four works discussed have been gathered in a special Gramophone playlist which you can listen to on Apple Music Classical (see below). The four recordings, excerpts of which appear on the podcast, with kind permission, are:
Shostakovich Symphony No 13, 'Babi Yar' Nikita Storojev; CBSO & Choir / Okko Kamu (Chandos)
Schoenberg A Survivor or from Warsaw Franz Mazura; CBSO & Chorus / Simon Rattle (Warner Classics)
R Strauss Metamorphosen Sinfonia of London / John Wilson (Chandos)
Britten War Requiem Soloists; Choristers of St Paul's Cathedral; LSO & Chorus / Richard Hickox (Chandos)
You can listen to the Podcast here. To hear other Gramophone podcasts, or to subscribe for free to new editions, search for 'Gramophone' in your Podcast App of choice, or visit Gramophone's page on Apple Music podcasts.
You can also listen to the special 'Time's Echo Playlist' on Apple Music below.