Kate Lindsey on Nero and her new album 'Tiranno'
Friday, May 28, 2021
The American mezzo explores the ideas of power and corruption through the eyes of Nero, Agrippina and Poppea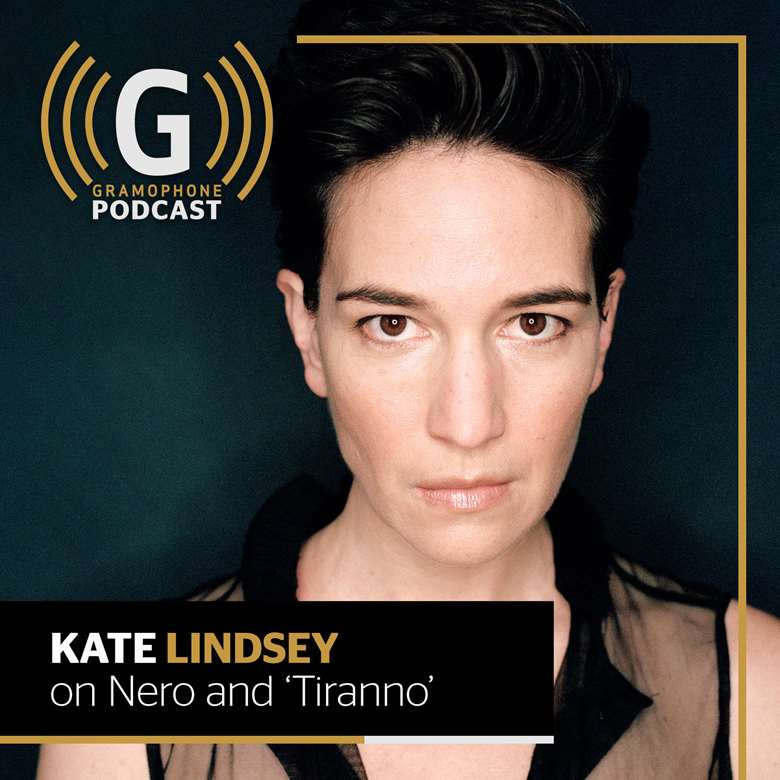 For her third album for Gramophone's current Label of the Year, Alpha Classics, the mezzo-soprano Kate Lindsey re-visits the Baroque for 'Tiranno'. She offers five works by four composers – Alessandro Scarlatti, George Frideric Handel, Claudio Monteverdi and Bartolomeo Monari – that put Nero, his mother Agrippina and second wife Poppea centre stage. Lindsey's last stage role before the pandemic was as Nero in Sir David McVicar's acclaimed production of Handel's Agrippina at New York's Metropolitan Opera and her first role before an audience as the Staatsoper in Vienna recently re-opened its doors to the public was as Nero in Monteverdi's L'incoronazione di Poppea.
James Jolly spoke to Kate Lindsey the day before L'incoronazione di Poppea opened and they discussed the new album and its themes of power and corruption, her experience of playing Nero and her plans for the future.
Gramophone Podcasts are presented in association with Wigmore Hall, where having streamed more than 300 concerts over the past year, the venue's doors are open again for an anniversary festival celebrating the Hall's 120-year history which enters its final week. See concert listings beneath the player below, and find out more at Wigmore Hall's website.
Wigmore Hall concerts
Monday, May 31, 1pm (and streamed)
'Chromatic Renaissance'
Exaudi
Music by Gesualdo, Lassus, Marenzio, Vicentino, Elisabet Dijkstra, Sylvia Lim and Christopher Fox
Monday, May 31, 7.30pm
Mary Bevan sop
Kaleidoscope Chamber Collective
Florence Price Piano Quintet in A minor
Fauré La bonne chanson, Op 61
Mendelssohn Sextet in D, Op 110
Tuesday, June 1, 7.30pm (and streamed)
'Covid's Metamorphoses'
Sarah Fox sop
Christine Rice mez
Alessandro Fisher ten
Roderick Williams bar
William Thomas bass
Graham Johnson pf
An all-star vocal line up continues Wigmore Hall's anniversary week celebrations with a song gala reflecting on our pandemic journey, through the feelings and experiences we have all had in the last 14 months; danger, lockdown, hope and our continued recovery.
Wednesday, June 2, 7.30pm (and streamed)
Dame Mitsuko Uchida pf
Schubert Impromptus, D899 & D935
Thursday, June 3, 1pm (and streamed)
'An Imperfect Tapestry'
Gweneth Ann Rand sop
Simon Lepper pf
The final anniversary concert is a recital by Gweneth Ann Rand, one of Wigmore Hall's newly-appointed Associate Artists, with a programme which Rand describes as 'a personal reflection of Black voices and muses, stretching back in time to the Black Venus, who inspired the poetry of Baudelaire'.