Orchestra of the Year 2020 – the nominees, Part 2
Friday, July 24, 2020
In this Gramophone Podcast, Rob Cowan and James Jolly discuss the second five orchestras in contention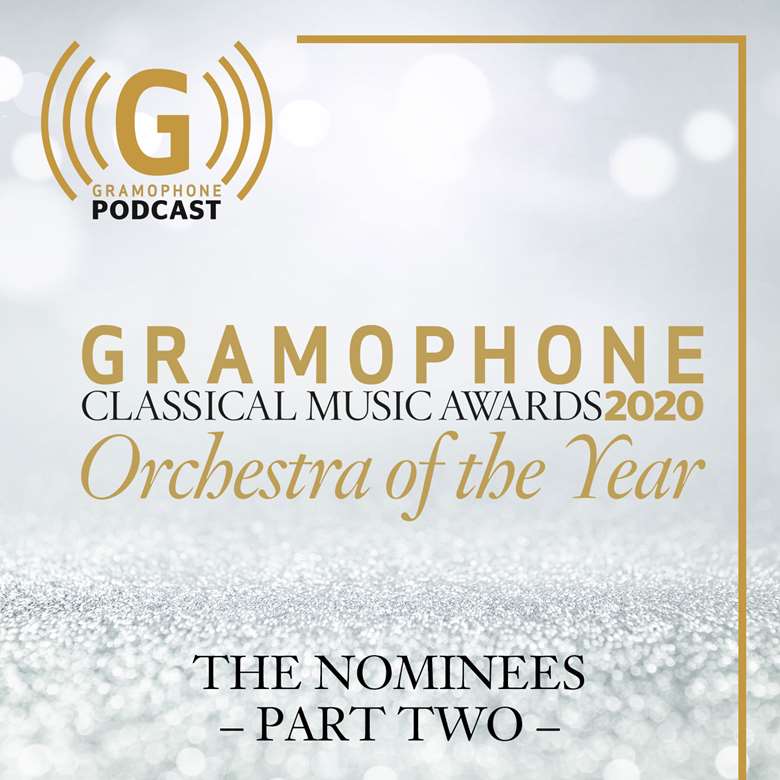 Gramophone has been making an Orchestra of the Year Award since 2018 when it was given to the Seattle Symphony. Our current Orchestra of the Year is the Hong Kong Philharmonic. This year the voting is open and we offer ten ensembles for you to consider. Each has struck us for the dynamism, imagination and style of its collaborations with its conductors on record.
In these two podcasts, Gramophone's Editor-in-Chief James Jolly talks to a Gramophone critic about five of the ensembles, and this week Rob Cowan joins him to discuss the Philadelphia Orchestra, Los Angeles Philharmonic, City of Birmingham Symphony Orchestra, BBC Symphony Orchestra and the Orchestre National de Lille.
Listen to each of the orchestra's exclusive playlist on Apple Music, as well as a dynamic playlist (below) embracing all 10 ensembles (which is regularly updated). Then, when you are ready, head off to vote.
The music heard is this instalment:
Wagner Götterdämmerung – Siegfried's Funeral March (excerpt) Hong Kong Philharmonic Orchestra / Jaap van Zweden (Naxos)
Rachmaninov Piano Concerto No 3 – Intermezzo (Adagio) (excerpt) (Daniil Trifonov); Philadelphia Orchestra / Yannick Nézet-Séguin (DG)
Adams Must the Devil Have All The Good Tunes – Gritty, Funky, But in strict Tempo; Twitchy, Bot-Like (excerpt) Yuja Wang; Los Angeles Philharmonic / Gustavo Dudamel (DG)
Weinberg Symphony No 21, 'Kaddish' – Largo (excerpt) City of Birmingham Symphony Orchestra, Kremerata Baltica / Mirga Gražinytė-Tyla (DG)
Alwyn Miss Julie – Act 1 scene 1, Orchestral introduction (excerpt) BBC Symphony Orchestra / Sakari Oramo (Chandos)
Chausson Symphony – Très lent (excerpt) Orchestre National de Lille / Alexandre Bloch (Alpha)
You can listen to the Podcast below. To hear other Gramophone podcasts, or to subscribe for free to new editions, search for 'Gramophone Magazine' in your Podcast application of choice, or visit Gramophone's page at iTunes.