Podcast: Gramophone's editors on their favourite recordings of 2020
Friday, December 11, 2020
Martin Cullingford, Tim Parry and James Jolly discuss their personal top releases of the year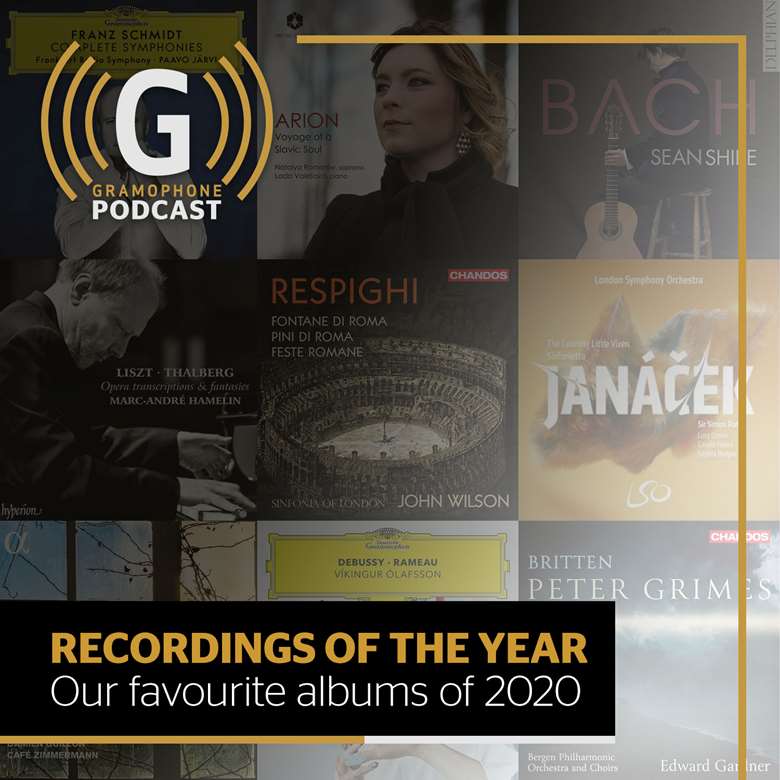 As Gramophone publishes its annual digital magazine round up of Editor's Choice releases – 130 recordings in all – the magazine's Editor, Reviews Editor and Editor-in-Chief each select three albums that have made a big impact on them over the past 12 months. From solo guitar to two major 20th-century operas, the selection is broad, and celebrates some of the finest music-making of today from the likes of Víkingur Ólafsson, Sean Shibe, Marc-André Hamelin, Paavo Järvi, Edward Gardner, Natalya Romaniw and many more ...
And read the Recordings of the Year 2020 digimag online, for free, and remember that the December issue of Gramophone also includes the Critics' Choice feature, one that first appeared in the magazine in 1955.
You can listen to the Podcast below. To hear other Gramophone podcasts, or to subscribe for free to new editions, search for 'Gramophone Magazine' in your Podcast application of choice, or visit Gramophone's page on Apple Music podcasts.
And listen to the Apple Music playlist here