Rachel Barton Pine on links between classical and metal music
Friday, August 11, 2023
The violinist's new album pairs Shostakovich's Violin Concerto No 1 with a new work by Earl Maneein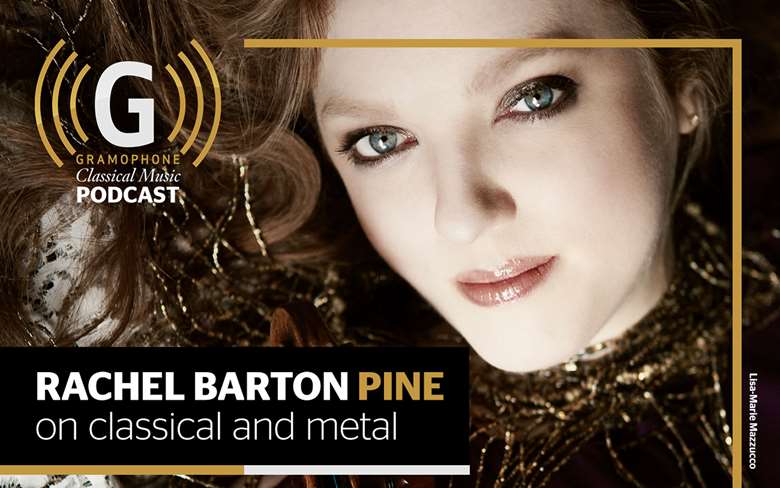 Rachel Barton Pine's new album pairs Shostakovich's Violin Concerto No 1 with a new work by Earl Maneein called Dependent Arising, a heavy metal-influenced concerto written especially for her. In this week's Gramophone Podcast the violinist tells Editor Martin Cullingford about the recording, and explores some of the links between the two genres of music, classical and heavy metal. The album - called Dependent Arising - for which Rachel Barton Pine is joined by the Royal Scottish National Orchestra and conductor Tito Muñoz, is available from Cedille from today. 
You can listen to the Podcast above. To hear other Gramophone podcasts, or to subscribe for free to new editions, search for 'Gramophone' in your Podcast App of choice, or visit Gramophone's page on Apple Music podcasts.
This week's podcast is produced in association with the Lake George Music Festival where from August 6 to 17 you can enjoy classical music among some of America's most spectacular scenery. Visit lakegeorgemusicfestival.com to find out more.
You can listen to Dependent Arising below via Apple Music.