Remembering Bernard Haitink
Friday, October 29, 2021
Recalling the great conductor through his remarkable recorded legacy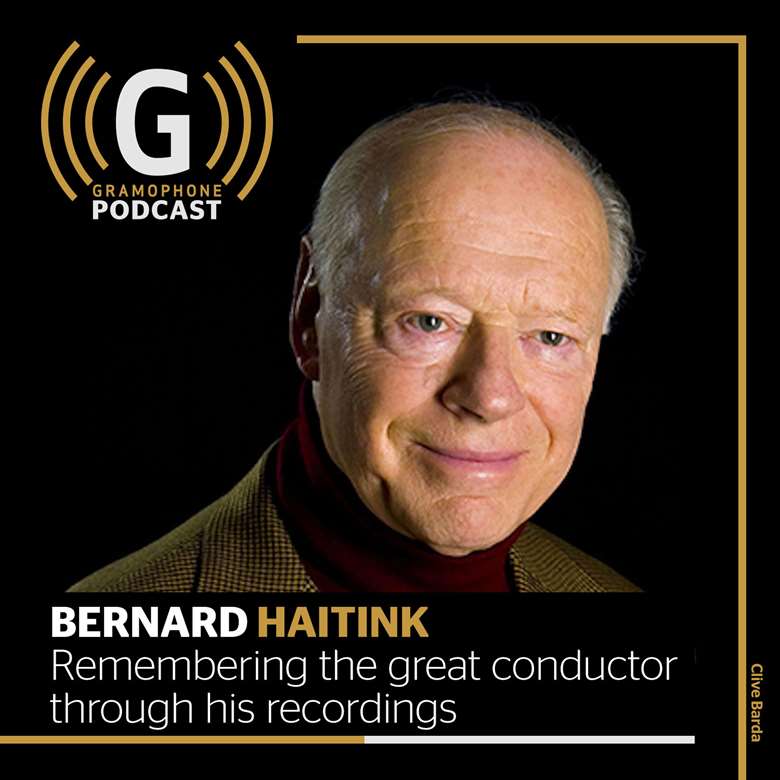 The great Dutch conductor Bernard Haitink died on October 21 at the age of 92. During his 65-year career he conducted most of the world's great orchestras, holding posts with Amsterdam's Concertgebouw Orchestra for 27 years, as well as the London Philharmonic, Chicago Symphony Orchestra, Staatskapelle Dresden, Glyndebourne and the Royal Opera, and regularly guest conducting the Boston Symphony, the Berlin and Vienna Philharmonics, the Bavarian RSO, the Chamber Orchestra of Europe and numerous others. He left over 450 recordings, and they provide the focus for this conversation between Gramophone's Editor-in-Chief, James Jolly, and the critic and broadcaster, and Gramophone reviewer, Rob Cowan.
You can listen to the Podcast above, as well as an Apple Music lossless playlist featuring most of the recordings discussed in the podcast. To hear other Gramophone podcasts, or to subscribe for free to new editions, search for 'Gramophone Magazine' in your Podcast App of choice, or visit Gramophone's page on Apple Music podcasts.
Bernard Haitink was the recipient of Gramophone's Lifetime Achievement Award in 2015 when a host of his colleagues and musical friends paid tribute.
This Gramophone Podcast is given in association with Leipzig – the City of Music. From May 11 to  29, 2023 the Gewandhausorchester will host a Mahler Festival in Leipzig, the city that was home to the composer for two decisive years of his life and where he became the musician we know today: a composer of enthralling symphonies. The symphonic canon of Gustav Mahler forms the foundation of the Mahler Festival 2023. Leipzig and the Gewandhausorchester offer a particularly authentic setting for the Festival and a unique opportunity to hear the complete symphonies and other orchestral works interpreted by 10 world class orchestras in Leipzig, the City of Music. Full information at the Mahler Festival's website. 
With the MAHLER FESTIVAL PASS you receive a 10 per cent discount on the purchase of tickets for all 11 orchestral concerts of the Festival from May 18-29, 2023. In the case of those concerts which are performed more than once, the discount can be applied only to a single performance! In addition, the MAHLER FESTIVAL PASS affords a 20 per cent discount on the purchase of tickets for all other concerts and events in the Festival.
Welcome to

Gramophone

...
We have been writing about classical music for our dedicated and knowledgeable readers since 1923 and we would love you to join them.
Subscribing to Gramophone is easy, you can choose how you want to enjoy each new issue (our beautifully produced printed magazine or the digital edition, or both) and also whether you would like access to our complete digital archive (stretching back to our very first issue in April 1923) and unparalleled Reviews Database, covering 50,000 albums and written by leading experts in their field.
To find the perfect subscription for you, simply visit: gramophone.co.uk/subscribe