The Bach Cello Suites, with Steven Isserlis
Thursday, October 14, 2021
The cellist talks about his new book about these extraordinary works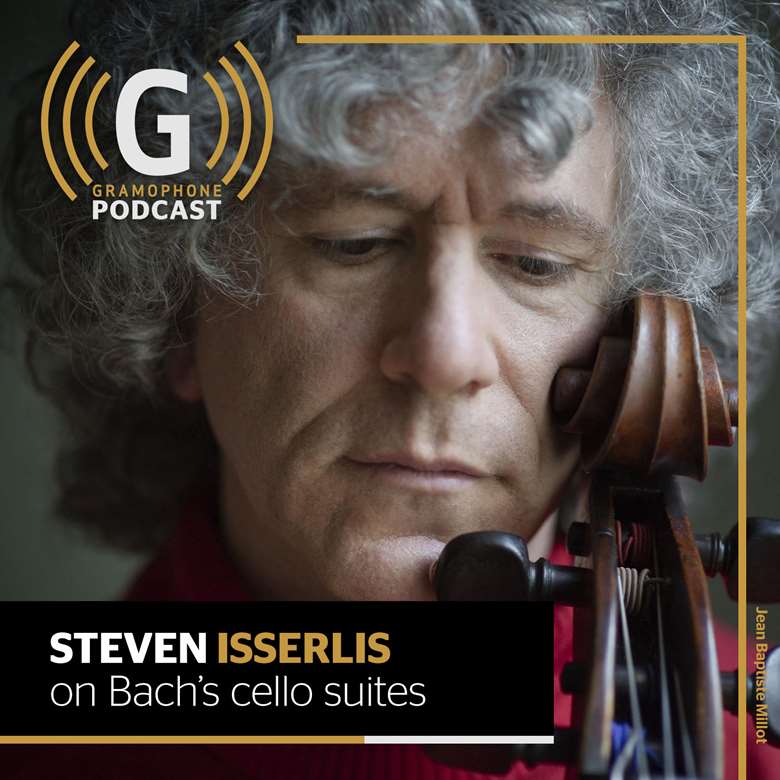 Bach's cello suites are among the most extraordinary works - both joyful and profound - written for the instrument. In his new book, The Bach Cello Suites: A Companion, published by Faber, Steven Isserlis draws on decades of reflection on this music, sharing his views and encouraging us to listen in even greater depth. He joins Gramophone Editor Martin Cullingford in this week's podcast to talk about his book and the music. Excerpts throughout are taken from his recording of the suites, available on the Hyperion label, Gramophone's Instrumental Award winner back in 2007. 
(Photo: Jean Baptiste Millot)
You can listen to the Podcast above. To hear other Gramophone podcasts, or to subscribe for free to new editions, search for 'Gramophone Magazine' in your Podcast App of choice, or visit Gramophone's page on Apple Music podcasts.
This Gramophone Podcast is produced in association with Leipzig – the City of Music, where in June and July 2022 the Leipzig Opera Festival will focus on the music of Wagner. For full information visit wagner22.de 
Welcome to

Gramophone

...
We have been writing about classical music for our dedicated and knowledgeable readers since 1923 and we would love you to join them.
Subscribing to Gramophone is easy, you can choose how you want to enjoy each new issue (our beautifully produced printed magazine or the digital edition, or both) and also whether you would like access to our complete digital archive (stretching back to our very first issue in April 1923) and unparalleled Reviews Database, covering 50,000 albums and written by leading experts in their field.
To find the perfect subscription for you, simply visit: gramophone.co.uk/subscribe