Tine Thing Helseth on music for trumpet and organ
Friday, May 21, 2021
The trumpeter discusses her new album, 'Magical Memories'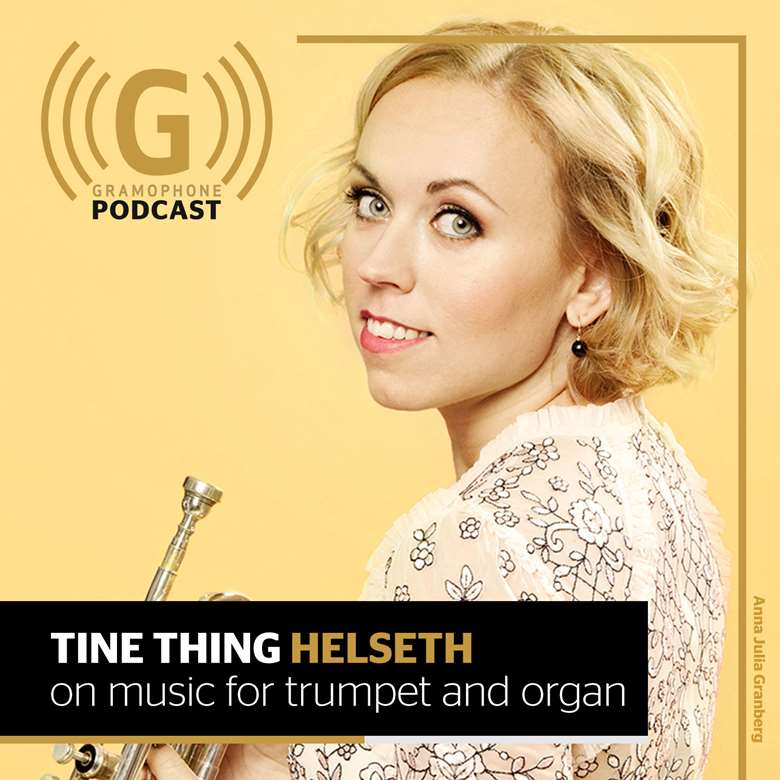 Tine Thing Helseth's new album - out on Friday May 28 - is a beautiful programme of works for trumpet and organ, some familiar, some bound to be new discoveries for many listeners. As the trumpeter herself puts it: 'Many of the pieces are music that a lot of us associate with special events in life, both festive and more serious. Music can often be liberating and help us deal with our feelings. At weddings, funerals and at other significant moments, music elevates and underscores the mood.' Recorded with organist Kåre Nordstoga and released on the Lawo label, it's the subject of this week's Podcast, for which Helseth joined Gramophone Editor Martin Cullingford.
Gramophone Podcasts are presented in association with Wigmore Hall, where having streamed more than 300 concerts over the past year, the venue's doors are open again for an anniversary festival celebrating the Hall's 120-year history. See concert listings beneath the player below, and find out more at Wigmore Hall's website.
You can listen to the Podcast above. To hear other Gramophone podcasts, or to subscribe for free to new editions, search for 'Gramophone Magazine' in your Podcast application of choice, or visit Gramophone's page on Apple Music podcasts. 
Wigmore Hall concerts in the coming week
Monday 24 May 1.00PM
Lara Melda piano
Chopin and Rachmaninov
Monday 24 May 7:30PM
Angela Hewitt piano
Granados and Scarlatti
Tuesday 25 May 7:30PM
Stephen Hough piano; Amy Harman bassoon; Ben Goldscheider horn; Julian Bliss clarinet; Olivier Stankiewicz oboe; Thomas Hancox flute
Mozart, Poulenc and Stephen Hough
Wednesday 26 May 7:30PM
Gould Piano Trio; Robert Plane clarinet
Huw Watkins and Messiaen
Thursday 27 May 7:30PM
Elias String Quartet
Donald Grant, Haydn and Schumann
Friday 28 May 2:00PM
Music for Life: Blossom and Bloom
Online creative workshop for people living with dementia and their families, friends and carers
Friday 28 May 7:30PM
Sir András Schiff piano
Bach and Beethoven
Saturday 29 May 11:00AM
Family Concert: Fresh Awakenings
Recommended for families with children aged 5-11
Saturday 29 May 7:30PM
Ensemble Marsyas; Louise Alder soprano; Christopher Lowrey countertenor
Handel
Sunday 30 May
Wigmore Hall at Portman Square
11:00AM - Beaten Track Ensemble
2:00PM, 4:30PM - 12 Ensemble
Sunday 30 May 11:30AM
Doric String Quartet; Tim Posner cello
Schubert
Sunday 30 May 7:30PM
Sir András Schiff piano
Mozart