Víkingur Ólafsson on 'Mozart & Contemporaries'
Friday, September 3, 2021
For his fourth album for DG, the Icelandic pianist explores Mozart and the musical world he inhabited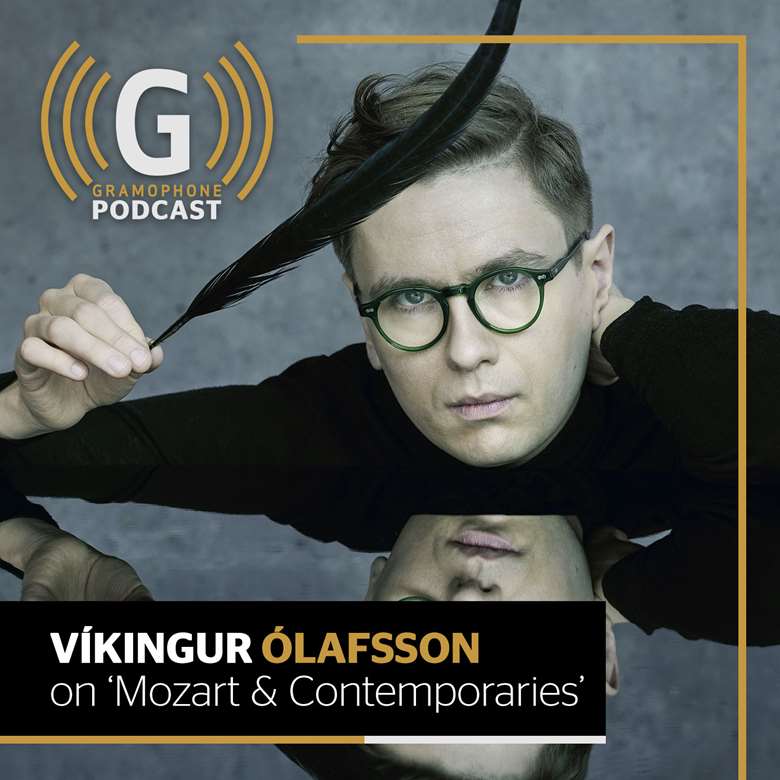 Gramophone's Artist of the Year for 2019, Víkingur Ólafsson, has recorded three critically acclaimed albums for DG, and now he adds a fourth entitled 'Mozart & Contemporaries' which gathers music by CPE Bach, Galuppi, Cimarosa and Haydn around the great Wolfgang Amadeus.
James Jolly caught up by video call with the pianist at his home in Iceland just a few days after Ólafsson's triumphant debut at the BBC Proms where he joined the Philharmonia and Paavo Järvi in concertos by JS Bach and Mozart.
You can listen to the Podcast below, as well as to 'Mozart & Contemporaries' on Apple Music in Spatial Audio. To hear other Gramophone podcasts, or to subscribe for free to new editions, search for 'Gramophone Magazine' in your Podcast App of choice, or visit Gramophone's page on Apple Music podcasts.