Wagner
Götterdämmerung
Soloists; Choruses; Hallé Orchestra / Sir Mark Elder
Hallé CDHLD7525 (7/10); MP3 edition CDHLM7530 Read review
Few would argue that Sir Mark Elder's time at the Hallé Orchestra has been a golden age, one which has seen a thrilling resurgence in the orchestra's musical standards. And there's nothing like a Wagner opera recording to announce that kind of fact to the world. Especially for Elder, who studied the Ring with both Sir Georg Solti and Sir Reginald Goodall, two supreme interpreters. The large-scale ambition of this Götterdämmerung is an undoubted success, with a fine cast and the musicians on top form.
Interview with Nick Trygstad, principal cello, Hallé Orchestra
This did very much feel like a statement of all sorts of things. Not least of the fact that the Hallé could do something this huge. Although the orchestra had led up to this with various segments of Wagner operas in concert, we'd never tackled anything so enormous or difficult before. It was a highly unusual project in many ways, and we started rehearsing it months before the event. We put at least four months' work into preparing it. And that allowed Mark Elder to work in a different way as well. Usually he's highly specific with his requests. Here he let us play through a lot; it was a very gentle process and he was forming his interpretation at the same time. Certainly that slow method of rehearsing helped us gear up to the pace that the work needs, but one felt also that he was listening to what we would do, feeling us almost as a potter would feel the clay, sensing how he could shape it. And that enabled us to feel free to react in whatever way felt natural. This kind of work helps to create a huge amount of trust with your conductor, and your fellow players. It was a great experience.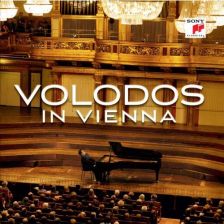 If you are a library, university or other organisation that would be interested in an institutional subscription to Gramophone please click here for further information.