Jed Distler's Cliburn Blog No 2
Saturday, June 4, 2022
From Haydn to Hough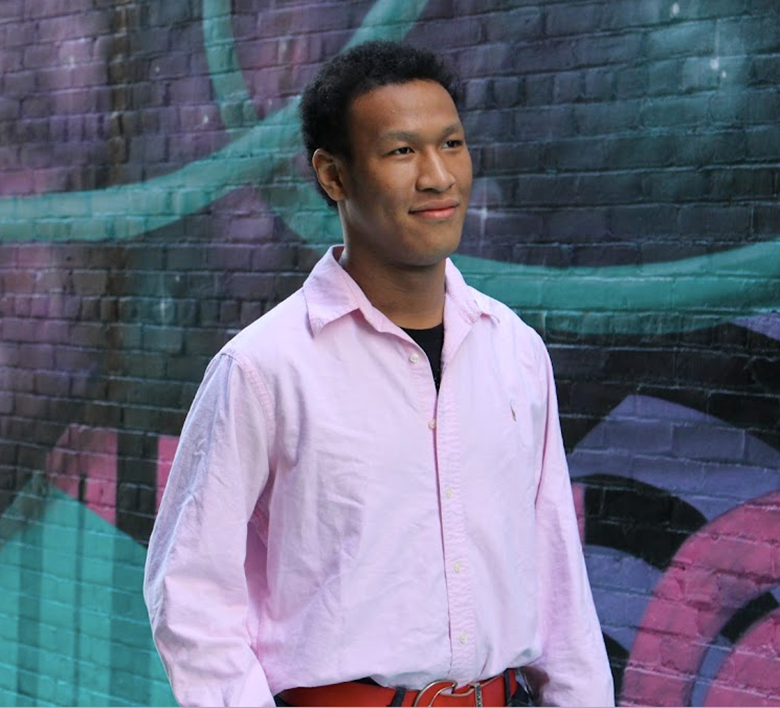 The Cliburn's Competition's second Preliminary Round concert on Thursday started with two programmes that both opened with Haydn and concluded with Rachmaninov, with Sir Stephen Hough's Fanfare Toccata – composed for this event – squeezed in the middle. 25-year-old Canadian Jonathan Mak received his master's degree from Yale University, as well as his undergraduate degree from the Cleveland Institute of Music, where he studied with Daniel Shapiro. I mention this because Shapiro is a great classicist, and I suspect that this attribute profoundly rubbed off on his former student. Haydn's A flat major Sonata HobXVI No 46 leaves no place to hide, and Mak's immaculate presentation was a model of stylistic surety, timing and touch, and a centred sense of rhythm. Next he gave an thoughtful, well prepared yet somewhat less than scintillating reading of Hough's piece.
When Rachmaninov played his Corelli Variations in public, he would apparently omit certain variations on the spot if he sensed the audience's attention was wandering. I certainly wasn't bored by Mak's tightly unified tempo relationships and symphonic focus. His intelligence and musical acuity compensated for a tendency to undermine climaxes. However, for truly big Rachmaninov pianism, Anna Geniushene's superbly integrated performance of the Études-tableaux, Op 33, impressed. Here she seemed more idiomatically at home than in her proficient yet less interesting Hough interpretation. Certainly this 31-year-old Russian pianist's poise and authority in Haydn's D major Sonata HobXVI No 42 extended into her physical economy.
This differed markedly from Andrew Li's skittish performance of the same work, not to mention his distracting facial grimaces. Li underplayed Hough's piece, and reduced the wild palette of colours in Stravinsky's Three Movements from Petrushka to unmemorable black and white. Following the exultant final pages of the 'Shrovetide Fair' with Liszt's Sixth Hungarian Rhapsody is like eating two different desserts one after the other. Here Li's charmless and mechanical playing finally turned fiery and daring in the concluding pages.
Period-instrument purists may have run for the hills during Belarus-based Denis Linnik's excerpts from the Rameau D major Suite, yet I was totally enchanted by his controlled freedom and deliciously turned trills. The pianist then made a compelling case for the 1962 Piano Variations by the late Ukranian composer Alemdar Karamanov. Playing from memory, Linnik not only mastered but also absorbed Hough's piece to the nth degree. A personal imprint similarly informed Linnik's organically mobile and texturally diverse Rachmaninov Piano Sonata No 2 in its compact 1931 revision. What a consistently satisfying programme from a pianist who clearly has his own voice.
I was curious to catch up with the third Preliminary Round concert's opening pianist, Tianxu An, whom you might remember from the 2019 Tchaikovsky Competition as both victim and hero of an epic repertoire mix-up. He had taken the stage in the final round with the understanding that he was to play Tchaikovsky's Piano Concerto No 1 followed by Rachmaninov's Rhapsody on a Theme of Paganini. Due to an administrative error, the orchestra and conductor were prepared for the opposite order. The pianist nodded to conductor Vasily Petrenko to begin, expecting to hear the Tchaikovsky's big opening orchestral chords. To the pianist's horror, the orchestra struck up with the Rachmaninov, where the pianist enters almost immediately. Unable to catch the conductor's eye, Tianxu An simply went with the flow, mentally switching gears.
Now 23, Tianxu An remains as unflappable and concentrated as I recalled from the Tchaikovsky. I can't say that he's the most imaginative musician or colourful craftsman taking the stage this week, yet every note he plays bespeaks a committed, serious, hard working and utterly dependable professional, as his performances of Gubaidulina's Chaconne, Mendelssohn's Variations sérieuses and Liszt's Mephisto Waltz No 1 illustrated.
While Tianxu An appears to have his style all figured out, the more creative 23-year-old Russian Arseniy Gusev is still evolving. He brought sensitivity and heartfelt nuance to his opening Gibbons and Froberger selections, while easily navigating the gnarly cross handed passages in Franck's Prelude, Choral and Fugue. I would have liked more breadth and necromantic atmosphere in Scriabin's Seventh Sonata, although one must credit Gusev's enlivened left hand and attention to bass lines.
Day one's final contender, 20-year-old Masaya Kamei from Japan, brought a more impetuous and playful spin to Hough's piece. While old-school inner voices bubbled up to the fore in a supple and breezy Chopin Op 10 No 2 A minor Étude, the Berg Sonata provided a larger-scaled vehicle for Kamei's astute polyphonic acumen.
In Liszt's Réminiscences de Norma, Kamei consistently channeled his terrific technique towards musical ends, projecting the vocal and orchestral material and balancing Liszt's principal and decorative writing in perfect perspective. Few pianists posses the vision and stamina to bring off this treacherous piece, yet Kamei can claim equal ownership alongside Raymond Lewenthal, Marc-André Hamelin and Benjamin Grosvenor. Yes, it was that good!
At last my home town of New York City was represented on Friday morning's Preliminary Recital when 23-year-old Clayton Stephenson took charge of Haydn's D major Sonata HobXVI No 37. His perky and ebullient outer movements framed a slow movement that abounded in warmth and gravitas. I only wish he'd been able to include the repeats! Stephenson's crisp, highly articulated and discreetly pedaled treatment of the faster sections in Hough's piece contrasted to his generously lyrical phrasing elsewhere throughout his absolutely fabulous rendition. I've never heard Guido Agosti's transcription of Stravinsky's Firebird Suite sound so fresh, incisive and characterfully alive, with luminous soft-chord playing, breathtaking transitions and none of the lumbering thickness one often hears. Even those interminable tremolos and glissandos soared to high heaven. Stephenson eased his way into the introductory bars of the Godowsky/Strauss Symphonic Metamorphosis on Die Fledermaus, and continued to chart the transcription's complex course by untangling and clarifying the contrapuntal strands like a master choreographer or puppeteer. Stephenson is not just a remarkable virtuoso, but a poet, a dramatist and a master story-teller.
Perhaps I would have accepted Yangrui Cai's capable Hough opener more readily had I not been blown away by Stephenson's performance 40 minutes earlier. Cai's performance of Liszt's Bénédiction de Dieu dans la solitude was eloquent, fluid and pretty on the surface, but little more. Frankly, choosing this largely introspective and difficult-to-sustain 18-minute piece for a major competition's first round is suicidal, unless you can match or surpass the classic recordings by Claudio Arrau or Irén Marik. Brahms's Paganini Variations Book I alternated between fleet, lightweight finger work in the faster movements and lyrical episodes bogged down by outstretched and rather formulaic rubatos.
I shared my Gramophone colleague Jeremy Nicholas's mixed response to pianist Sergey Tanin's debut recording of Brahms, Prokofiev and Schubert-Liszt, reviewed in the March 2022 issue. After hearing the 26-year-old Russian's Preliminary set, I'm much less convinced. He tapped into the quirky, mercurial nature of CPE Bach's F sharp minor Sonata, cannily judging the unexpected modulations, but delivered Hough's piece prosaically. It was an inspired idea to pair Liszt's Sposalizio and Les jeux d'eaux à la Villa d'Este, despite the former's octave passages pummeled to smithereens and the latter's brittle swirls of arpeggios that evoked dry ice more than rippling water. After Tanin's brutal, insensitive manhandling of 'Regard de Esprit de joie' from Messiaen's Vingt Regards sur l'Enfant-Jésus, the onstage Steinway must have begged for mercy. Jed Distler, June 3
To watch more videos of the performances discussed above, visit the Cliburn International Piano Competition website: cliburn.org
Gramophone is a Media Partner of The Cliburn International Piano Competition
Welcome to

Gramophone

...
We have been writing about classical music for our dedicated and knowledgeable readers since 1923 and we would love you to join them.
Subscribing to Gramophone is easy, you can choose how you want to enjoy each new issue (our beautifully produced printed magazine or the digital edition, or both) and also whether you would like access to our complete digital archive (stretching back to our very first issue in April 1923) and unparalleled Reviews Database, covering 50,000 albums and written by leading experts in their field.
To find the perfect subscription for you, simply visit:gramophone.co.uk/subscribe