Running up that hill: what do Ligeti's Etudes and ultra endurance sports have in common?
Friday, July 1, 2022
Pianist Christina McMaster reflects on the extreme demands that are placed on artists and athletes alike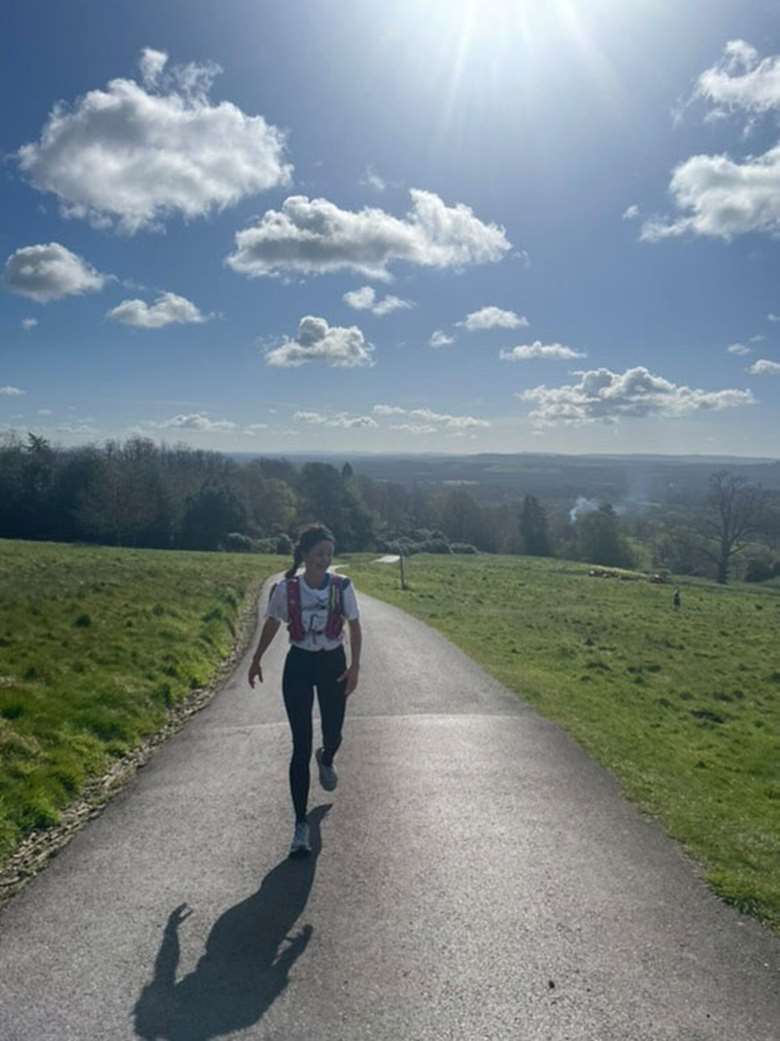 It's 1993 in Santa Monica, California and at the top of György Ligeti's manuscript for what will be his 13th piano Etude is the title 'the isle is full of noises, sounds and sweet airs' aptly reflecting his sun drenched surroundings.
Here, György relished time spent cycling by the Pacific Ocean lapping up the easy going Californian vibes. The destiny of Etude No 13 took a turn during one of Ligeti's bike rides, when an El Niño weather system hit the coast with terrifying force, unleashing ferocious storms and leaving Ligeti struggling uphill for three hours against relentless winds.
Ligeti's battle with Mother Nature burst into what then became 'The Devil's Staircase' and the soundtrack of this hellish experience.

Ligeti's etudes demand more from the pianist than previous repertoire, raising the bar and providing the opportunity for understanding a new language and to enter his world of boundless imagination.
I've learnt a handful of these studies and I'm now working towards the complete set of 18.
Earlier this year as I was preparing to perform the Devil's Staircase, I simultaneously discovered the inspiring world of ultra endurance sports which profoundly impacted my perception of human potential and led to running my first ultramarathon.
I could see that the physical and emotional stamina is essential in both learning these fiendish studies and in ultra endurance sports.
In the 'Devil's Staircase' these performance directions from Ligeti, the gentleman with the kindest of smiles makes him sound more like a sports coach shouting from the sidelines, pushing me to reach new levels of human expression through sound:
'continue without seizure'!
'f f f f f f f f f ' (i.e wake the neighbouring village levels of loud)
'Estremo!'
'rough and always with force - menacing and majestic'
Pursuing a challenging goal goes hand in hand with cultivating the art of learning and training. The time old adage that it's the journey not the destination couldn't be more true.
The process in endurance sports and learning these etudes are like a trail course, with peaks and troughs requiring patience, problem solving and an adventurous spirit.
The training can lead to moments of creativity, new perspectives and self discovery.
Thinking of trying your first Ligeti Etude or even an ultra marathon?
Here's 5 things to expect in training/practise:
1. 'Zone 2' training
Long stretches of time spent running slowly, mostly in solitude to build base fitness. Zone 2 creates the feeling that little progress is being made – exactly how the tedious note learning phase of Ligeti's Etudes feels to me.
2. Mental and Physical Energy efficiency
In ultra running, preserving and maximising energy usage is important. My piano teacher Yonty Solomon similarly spoke of ergonomics at the piano, for example, using direct movements in big leaps to save time, keeping hands close to the keys in fast passages, shifting the body in certain ways to generate power, etc.
Athletes automate technical difficulties through repetition in order to preserve mental energy in performance, and it's the same in performing these difficult pieces – preparing to the point of automation allows more freedom for spontaneity in performance.
3. Embrace the pain cave
Meet the technical challenges head on, the ultra marathoners call it the 'pain cave', the place where we discover ourselves, test our resilience and hope.
4. Tapering
'Poetry, music, forests, oceans, solitude – they were what developed enormous spiritual strength. I came to realise that spirit, as much or more than physical conditioning had to be stored up before a race' (Herb Elliott, Olympic champion).
Tapering is a period of time about a week or two before race day where you stop pushing hard and allow yourself to be refuelled and perhaps inspired. The same in performance preparation, we allow space to rediscover the music afresh.
I'll get out a different coloured pen and write into my score new words of inspiration, characters to enhance or gestures to guide the audience in listening.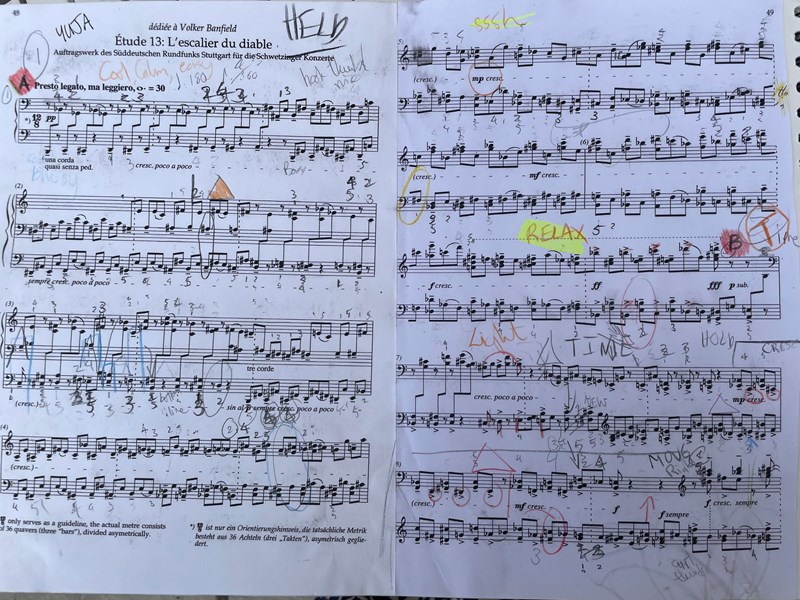 5. Embracing Failure
I'm a massive fan of endurance athlete Rich Roll. Here he speaks on the importance of failure:
'Understand first that failure indicates courage. It means you had the bravery to test yourself ... The audacity to step outside your comfort zone. That impulse is both inspiring and empowering. Hold on to it and congratulate yourself for trying.'
Perhaps the real lesson is that whatever we do we must challenge ourselves to continuously grow, whether through the repertoire we play, races we run, people we meet, projects pursued, the world we explore.
When we expand our perspective we have more to bring back to our performances to endure as better people and artists on the endless yet joyful journey of curiosity and creativity.