The Listening Room (22.01.21)
Friday, January 22, 2021
Prokofiev from Nicholas Angelich, Andres Romberg from Chouchane Siranossian, Daniel Hope's Schnittke, Hilary Hahn with Prokofiev and Pelham Humfrey from the Choir of the Chapel Royal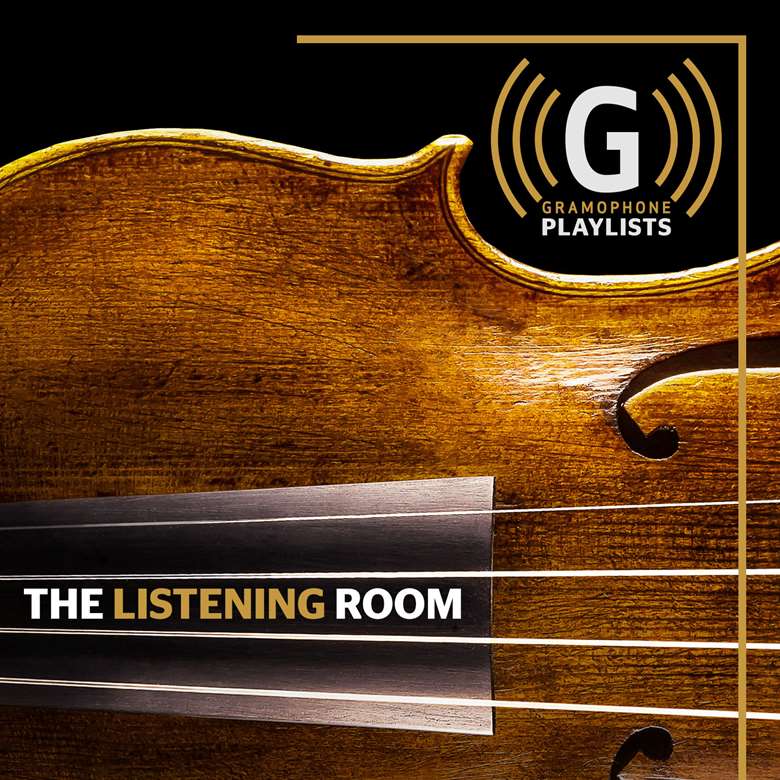 A concerto by Andreas Romberg and a taster of Prokofiev's First (in the forthcoming DG recording by Hilary Hahn, the cover musician of the new issue of Gramophone) are among this week's music featuring the violin. We've also a Bach violin sonata movement and another taster of an album to come from Daniel Hope of music by Alfred Schnittke.
Orchestral fare by Haydn, Scriabin and David Matthews might also have included Richard Strauss but his Metamorphosen for 23 strings is represented in a string septet version - and very impressive it is too.
Schubert appears twice - in song and in his sublime Fantasy for two pianists. And there's more piano music in the form of Prokofiev's Eighth Piano Sonata played by Nicholas Angelich. 
And for voice, the Choir of Her Majesty's Chapel Royal, beautifully recorded by Delphian, gives us Pelham Humfrey's powerful By the Waters of Babylon while Nathalie Stutzmann (who spoke to us for a recent Gramophone Podcast) sings, and conducts, Vivaldi.
Listen on Gramophone's curator page at Apple Music or the player below.
A Romberg Violin Concerto No 12 in G minor
Chouchane Siranossian; Capriccio Barockorchester (Alpha Classics)
Prokofiev Piano Sonata No 8 in B flat, Op 84
Nicholas Angelich (Erato)
Scriabin Symphony No 4, 'Le poème de l'extase'
WDR Rundfunk Chor Köln; Gürzenich-Orchester Köln / Dmitri Kitayenko (Naxos)
Humfrey By the Waters of Babylon
Choir of Her Majesty's Chapel Royal / James McHardy (Delphian)
D Matthews Towards Sunrise
BBC Philharmonic / Jac van Steen (Signum)
Schubert Fantasie for piano four hands in F minor, D940
Piano Duo Scholtes and Janssens (Challenge Classics)
Haydn Symphony No 45 in F sharp minor, 'Farewell'
Il Giardino Armonico / Giovanni Antonini (Alpha Classics)
Vivaldi Tito Manlio – Act 1, 'Di verde ulivo'
Orfeo 55 / Nathalie Stutzmann (Erato)
R Strauss (arr R Léopold) Metamorphosen
Oculi Ensemble (Champs Hill)
Prokofiev Violin Concerto No 1 in D, Op 19 – Scherzo: Vivacissimo
Hilary Hahn; Orchestre Philharmonique de Radio France / Mikko Franck (DG) PRE-RELEASE TRACK
Schubert Die Sterne, D939
Ilker Arcayürek; Simon Lepper (Radio SRF 2 Kultur)
JS Bach Violin Sonata in G, BWV1027 – Adagio
Marie Stockmarr Becker; Ilaria Macedonia (Channel Classics) PRE-RELEASE TRACK
Schnittke Suite in the Old Style – Pantomime
Daniel Hope; Alexey Botvinov (DG) PRE-RELEASE TRACK