Dmitry Matvienko wins Malko Competition
Sarah Kirkup
Tuesday, June 15, 2021
Conductor from Belarus takes top prize in Copenhagen conducting contest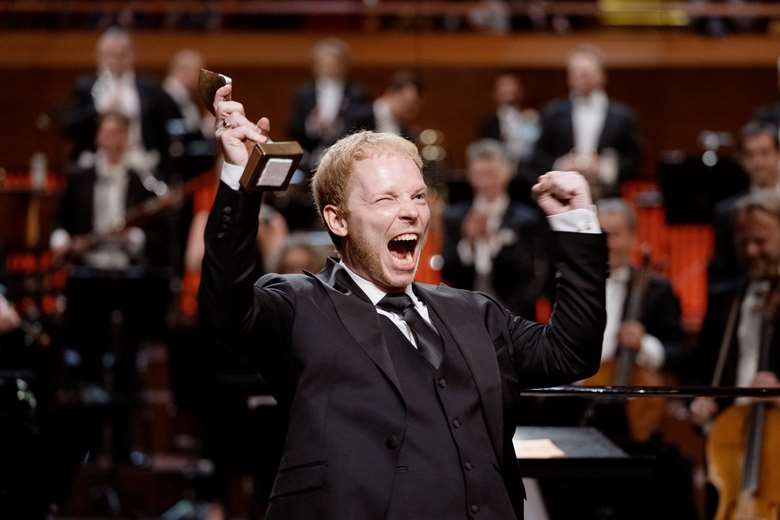 Dmitry Matvienko has been crowned the winner of the Malko Conducting Competition 2021. The 30-year-old from Belarus made it through three intense rounds, which began in Copenhagen on June 7, to reach the final on June 12. One of three finalists, he conducted the Danish National Symphony Orchestra in Nielsen's Maskarade Overture and the first movement of Tchaikovsky's Fifth Symphony. Subsequently, the jury of the triennial competition – this year headed by the Danish National SO's Chief Conductor Fabio Luisi – awarded him First Prize. As a result, Matvienko will conduct concerts with 24 international orchestras, including 13 in the Nordic region, and receive 20,000 Euros in prize money. He also receives the Audience Prize, worth an additional 1,500 Euros, as well as three years of mentoring from Luisi.

Matvienko initially trained as a chorister and choirmaster. He studied conducting at the Moscow Conservatoire and in 2017 joined the conductor internship programme of the Russian National Philharmonic Orchestra. The Svetlanov SO engaged him to assist Chief Conductor Vladimir Jurowski (among others); for the world premiere of Vustin's The Devil in Love at the Stanislavsky Theatre in February 2019, he acted as Jurowski's assistant and then conducted performances of his own. Since April 2020, he has been an affiliated conductor of the National Opera and Ballet Theatre of Belarus.
One of an initial 24 contestants, all born after June 12, 1986, Matvienko conducted the Overture to Mozart's Cosí fan tutte in the first round, an excerpt from Brahms's Third Symphony in the second, and, in the semi-final, Stravinsky's The Firebird and Britta Byström's A Drama in the Air, specially written for the occasion – plus the first movement of Sibelius's Violin Concerto with soloist Johannes Søe Hansen. He was, said the competition's commentator Andrew Mellor, 'an obvious contender to go all the way'.
Finishing in second place, and receiving a prize of 15,000 Euros, was 27-year-old Linhan Cui from China ('She comes to life on the podium' was Mellor's observation); in third place, and receiving 12,000 Euros, was 29-year-old French conductor Chloé Dufresne, whose performance of Debussy's Prelude à L'Après-midi d'un faune in the semi-final was a particular highlight. All three finalists of this year's competition, which has been enticing conductors from all over the world since 1965, will also receive advice and support from the career consultant and artist liaison Jessica Ford.
Interviewed immediately after his success, Matvienko was clearly lost for words. 'I'm just really happy,' he said. 'Today we played from our hearts.' He later revealed that being able to conduct the Danish National SO had been a fantastic experience: 'I'm very happy that part of the first prize is to have the opportunity to conduct more excellent orchestras in the year ahead,' he said.