Klaus Mäkelä is to take over at the Royal Concertgebouw
Friday, June 10, 2022
Finnish conductor to become Chief Conductor in 2027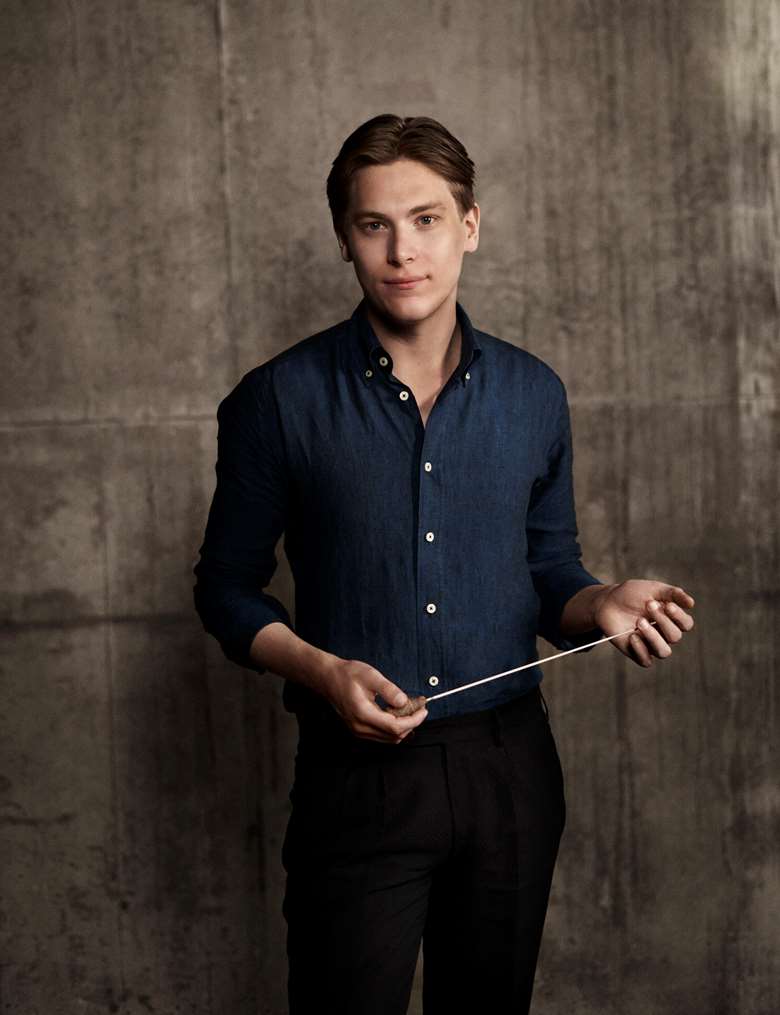 Klaus Mäkelä, one of the most talked-about conductors of his generation, will become the next Chief Conductor of the Royal Concertgebouw, starting in 2027. What's being described as a 'long-term collaboration' will begin next season however, with Mäkelä joining as Artistic Partner.
The Finnish conductor will become the acclaimed Amsterdam orchestra's eighth Chief Conductor. He first conducted the ensemble in 2020, and according to Jörgen van Rijen, principal trombone and chairman of the artistic committee: 'I speak on behalf of all my fellow orchestra musicians when I say that we wholeheartedly choose for a long-term collaboration with conductor Klaus Mäkelä. Rarely have we experienced such an overwhelming support from our musicians for a new chief conductor.'
Klaus Mäkelä is currently Chief Conductor of the Oslo Philharmonic Orchestra, Music Director of Orchestre de Paris and Artistic Director of the Turku Music Festival. An exclusive Decca artist (the first conductor to sign to the historic label since Riccardo Chailly made his debut in 1978), Mäkelä has recorded the complete Sibelius symphonies with the Oslo Philharmonic as his first project for the label.
An Editor's Choice in Gramophone's April issue, Edward Seckerson wrote about the set: 'We all have favourite recordings and cherished performances of the Sibelius symphonies but Mäkelä's cycle is all of a piece, accomplished, insightful and full of the beauty and intrigue that make these works so perennially exciting. An uber-auspicious debut.'
Mäkelä and the Oslo Philharmonic have recently performed the Sibelius symphony cycle in a residency at the Wiener Konzerthaus and Hamburg Elbphilharmonie and have also given concerts at the Paris Philharmonie and London's Barbican, all to highly enthusiastic reviews.
Mäkelä studied cello with Marko Ylönen, Timo Hanhinen and Hannu Kiiski, and conducting at the Sibelius Academy with Jorma Panula. As a soloist, he has performed with several Finnish orchestras and as a chamber musician with members of the Oslo Philharmonic, Orchestre de Paris, Bavarian RSO and Orchestre Philharmonique de Radio France. He is scheduled to appear as a cellist at this summer's Verbier Festival alongside Daniel Lozakovich, Klaus Mäkelä, Martin Fröst, Lucas Debargue, Daniil Trifonov and others.
He featured on our cover in April, and you can read the interview with him below.